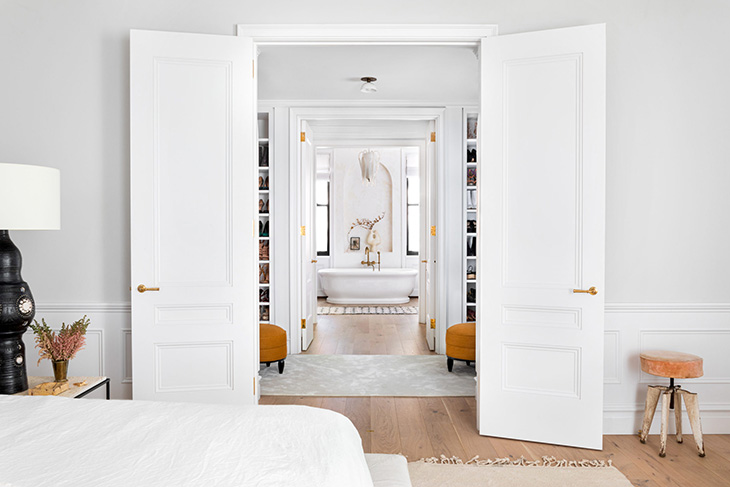 Remodelling your bathroom is an excellent yet often reasonably so an intimidating idea. However, even if you successfully finished the project, it's not yet over. There are still multiple things you can do to maintain and improve its appearance. Here are some of the tips from DSCENE Magazine's Interior Design editor helping you create a modern yet a comfortable and relaxing bathroom of your own:
Don't add more pieces of furniture
The items you have in your bathroom are already enough. You went through a long process of remodelling, and there's no need to add more. You don't want the bathroom space to look disorganised and cluttered because you decided to throw more things in it. It's easy to get overwhelmed, especially if you compare your bathroom with other designs. However, that doesn't mean you should go and buy everything that is already on the shelf. When it comes to your bathroom often the 'less is more mantra' is the correct way to approach it. Bathroom is not your storage space. And we are to get into that in the next part of DSCENE's après remodelling tips. More people prefer purchasing a house with an aesthetically pleasing bathroom, custom vessel sinks, which could be your selling point.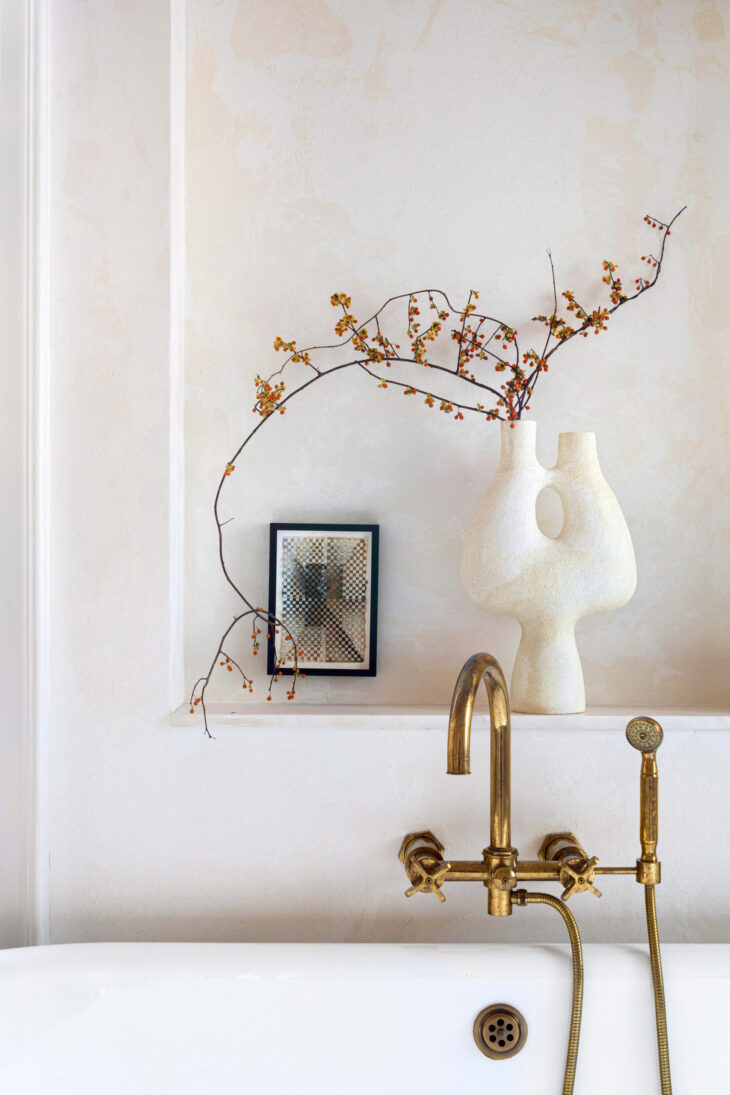 Use your storage area
Hopefully, you carefully placed more storage areas in your bathroom as part of your remodelling plan. You can tuck away all the beauty and bath products while you are not using them, leading to an overall cleaner room. You didn't install the storage placards for nothing. Keep a few essential products on display, thus many of them have mastered the design of packaging. Thus even the package of your hand soap or shower gel becomes a part of your décor. Take for example the Australian beauty house Aesop, in the past decade it became widely known for it's beautifully designed packaging. Their dark bottles with pharmacy like labels are now essentials in any beautifully designed bath space. There is hardly an interior design photo or décor book you won't see without a bottle of it carefully placed on the sink or in a bathroom.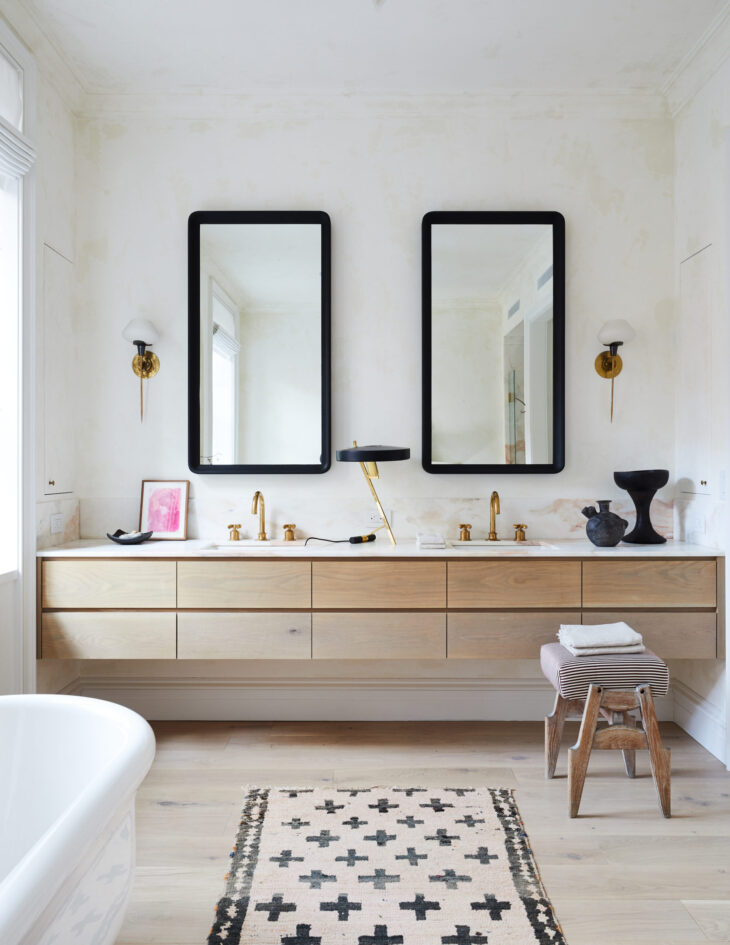 When it comes to your linen, such as towels and bathrobes, if you are able to set aside a linen storage outside of your bathroom that would be ideal. However if not, look into closed or hidden placards. Mirrored ones are to also allow your bathroom to look far more specious.
Set rules
You can't be the only person maintaining your bathroom. It must be a shared responsibility among your family. Be clear with the set rules to ensure that everyone does the right thing. You can even write a reminder to guarantee that everyone does their part. Pick up after yourself people!
Write the things you like and dislike
This is a fun one, especially if you are into interior design and are lucky enough to have a bigger bathroom. There is nothing wrong with evaluating your new bathroom and deciding what else you can do in the future. For instance, you can note how much you like the frameless shower enclosure you invested in. You can also talk about the new bathtub and how comfortable it is. Conversely, you can note how limited the space is or how much important changing up the tiles is for you. In your next bathroom remodelling project, you might consider these changes.
Consider other projects
If you liked the results, you might want to extend it to other areas at home. For example, you can have your living room or bedroom as the next project. Apply the strategies that worked to improve your bathroom and determine what you didn't like in the process. You may also consider working with the same contractor after establishing a connection. The next projects will be smoother if you already know how to deal with each other. If not, you can always hire a new contractor. Determine the dates and finalise the deal to avoid delays.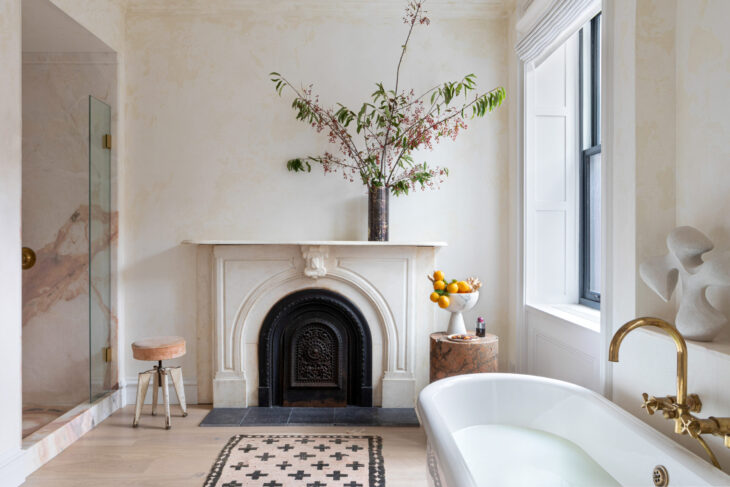 Final thoughts
You have finally achieved a more comfortable and spacious bathroom after remodelling the area. You can't let it go to waste. After spending a lot to keep things in order, your bathroom must stay the same for a long time. You might want to add or remove a few things along the way to ensure its beauty. Depending on the needs, you may also consider another remodelling project years down the road.
Besides, you might want to sell your property in the future, and a remodelled bathroom is always more appealing to prospective buyers. You can increase the property's value because of its appearance. More people prefer purchasing a house with an aesthetically pleasing bathroom, which could be your selling point.