Luxury house PRADA teams up with artist Cassius Hirst for CASS X PRADA Capsule Collection that reimagines the brand's America's Cup sneaker in four styles, and 22 variables. The collection fuses Cassius' bold work and Prada's heritage. The names of four sneaker styles describe their look and feel: The hard-edged, molded spikes of ATT4CK, sprayed with neon; the distressed leather of D3CAY, stripped and intentionally faded; the solid brights of SUST4IN, with overpainted white relief details; and the neon-spray finish of REL3ASE. The brand's iconic America's Cup sneaker was first introduced in the late '90s for the sailing crew of the Luna Rossa, in all-leather, or leather with distinctive cross-hatched breathable bike fabric inserts. Fashion photographer Jonathan Baron captured the campaign, with creative direction from Frosty.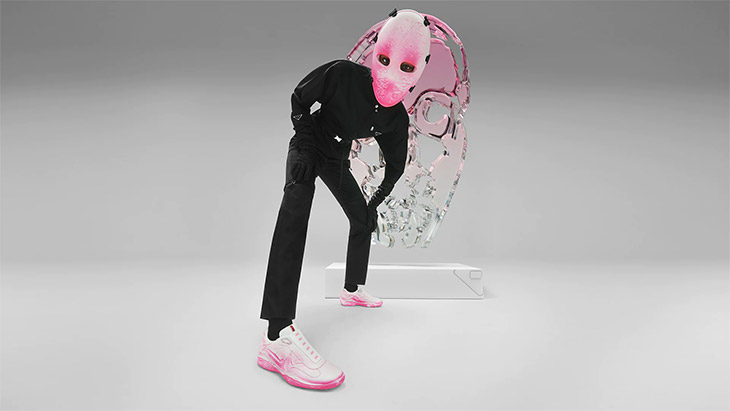 I was painting shoes, taking photos, and turning those photos into complex vinyl stencils that became abstract designs. I would mask off part of the body of the shoe, and then wrap the whole shoe in the stencil. It looked crazy. I sent a photo to my dad [Damien Hirst], and then he sent a photo of that to Miuccia [Prada]. And she said, 'This looks amazing, let's do something.' The best part about this project – this collaboration – was how willing Prada are to invest their time, to be open to ideas, to challenges. And to really commit to something new. – Cassius Hirst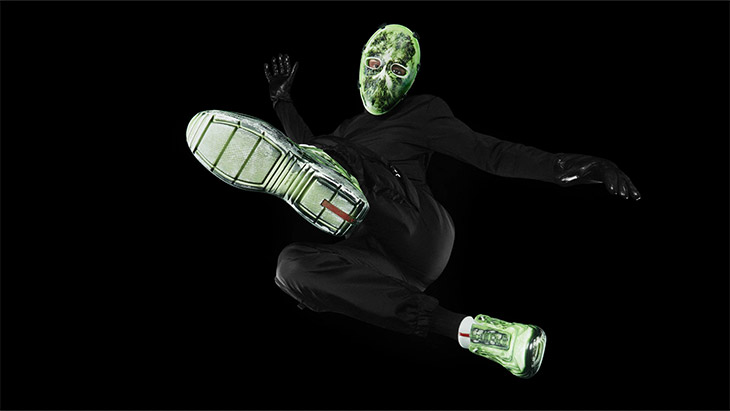 "All styles are hand-worked in Italy by Prada in a meshing of traditional craft and cutting-edge imagination – wholly unique, no two pairs exactly alike, with signature labels each with a distinct CASS signature. Each pair is sold in a co-branded Prada box, featuring the logo of Cassius Hirst – a scan of his brain.'The brain scan represents hope and knowledge in a world of shadows and uncertainty. The brain is where the thoughts happen – for me it all became about creativity and the creative process. I've learned that sometimes we have to look inside ourselves to see what's really going on. We shouldn't be afraid of that.' declared Cassius Hirst." – from Prada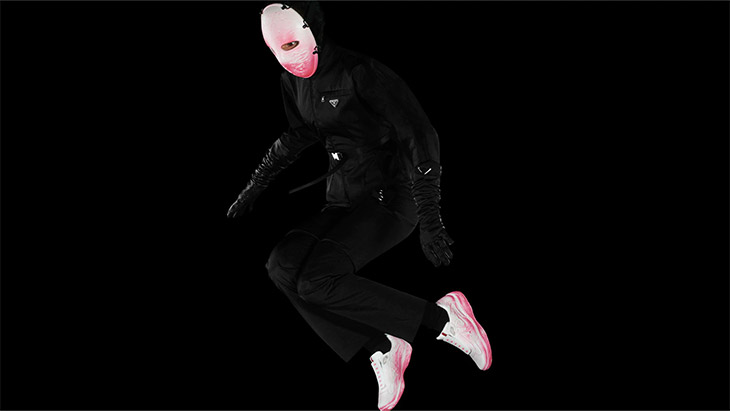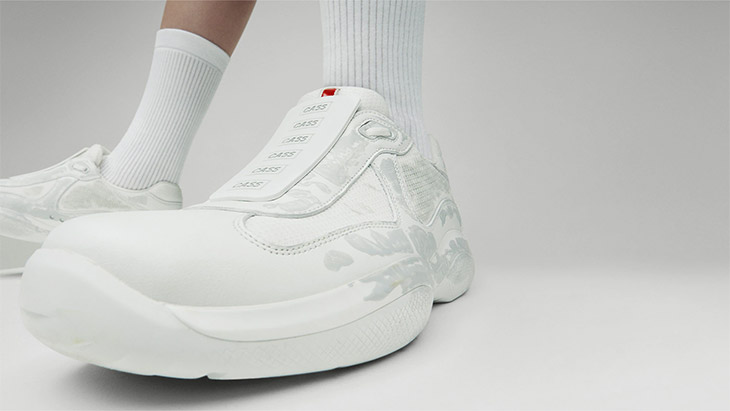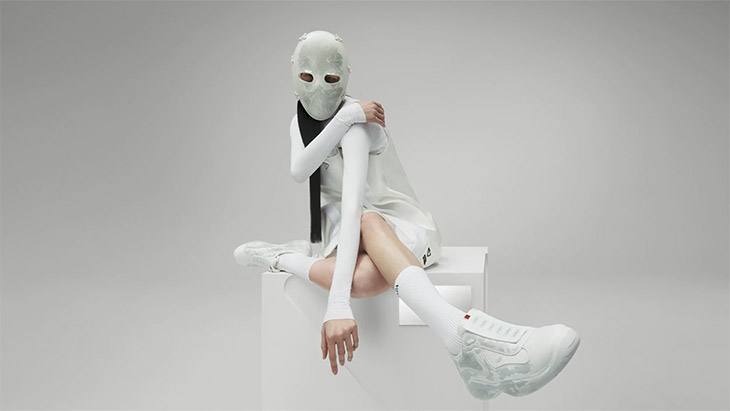 The Cass x Prada collection is an edition limited to 3,000 pairs globally, sold through a selection of the brand's boutiques and via their official site.