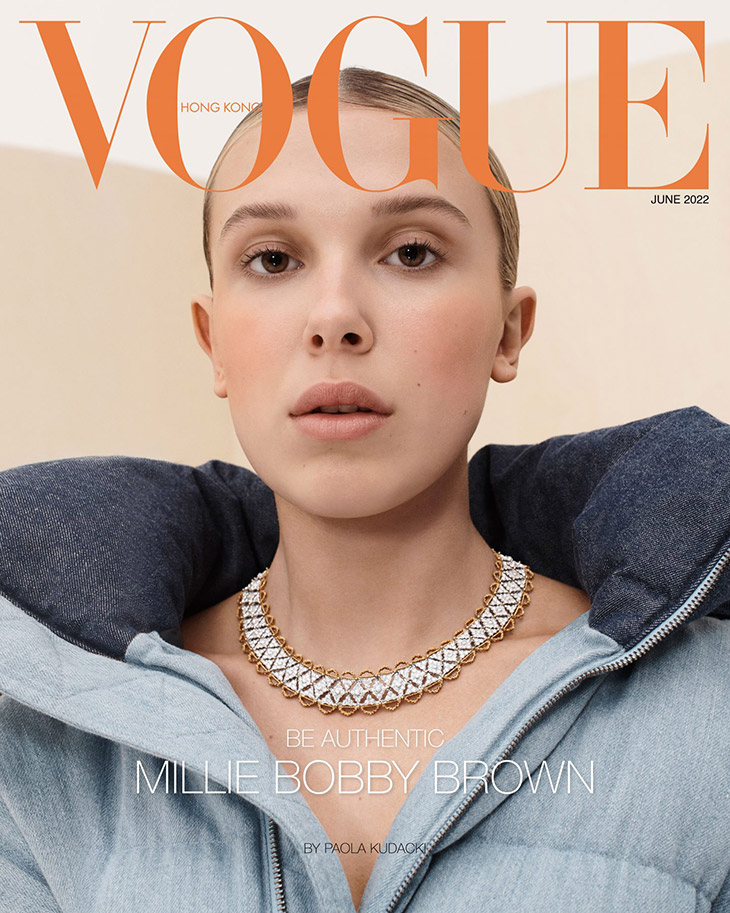 Vogue Hong Kong enlists Stranger Things star Millie Bobby Brown to pose for their June 2022 cover story lensed by fashion photographer Paola Kudacki. In charge of styling was Anya Ziourova, with fashion direction from Sean Kunjambu, set design by Jakob Burstein, casting direction by Jill Demling at Creative Casting Agency, and production by Alexey Galetski. Beauty is work of hair stylist Tina Outen, makeup artist Misha Shahzada, and manicurist Honey. For the session Millie is wearing selected pieces from 1 Moncler JW Anderson, Buccellati, Area, GCDS, Kwaidan Editions, Louis Vuitton, and Gianvito Rossi.
It was always really primarily social media and the media that would give me the most anxiety. Being followed and having articles written about you when you are young is overwhelming. You have 5,000 adults telling you that you didn't look good or why do you look too good? Or that you gained weight and I'm like, did I gain weight? Now I'm going to go on the scale and obsess over that for five weeks. It's really hard to watch young actors go through that again. It has to stop. These people are literally virtually bullying people every day. And why do you think we don't want to walk down the street anymore? Why do you think we walk down the street and are shaking because we're terrified of you because we have anxiety because you give us anxiety, you know, it's, it's like going to school and being bullied again. It's horrible.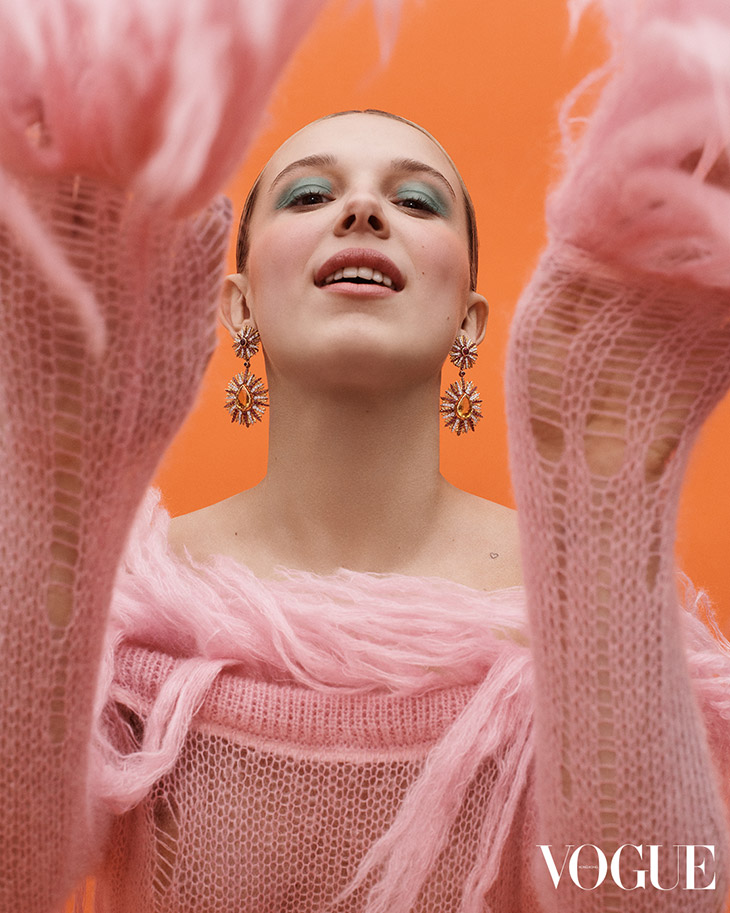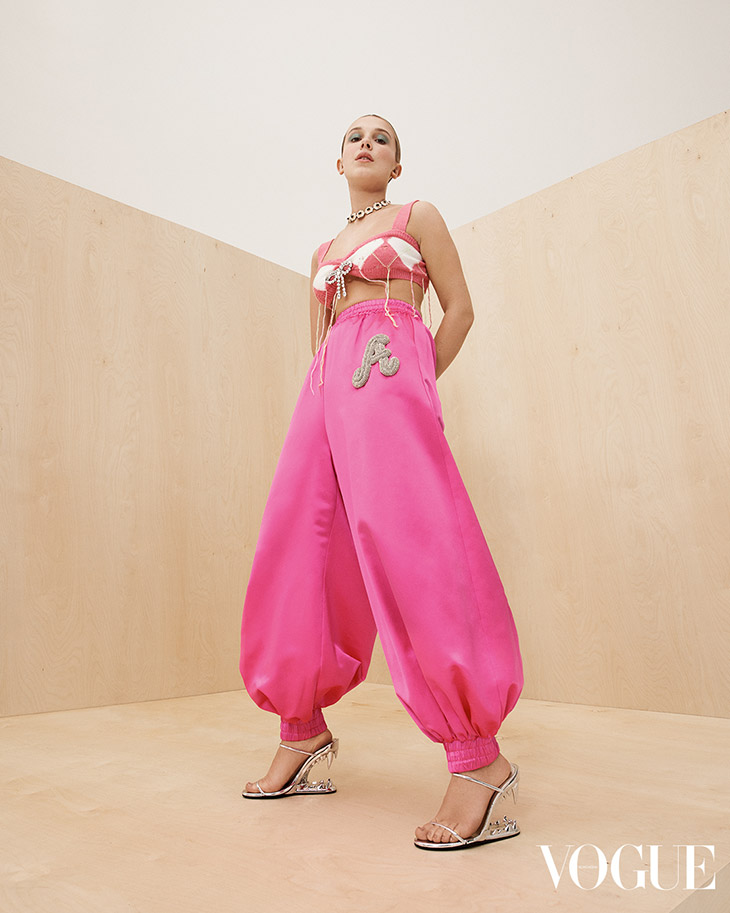 It kind of all started happening around me. And I thought, oh my God, 'Why is she so nervous to come to work? Or why is this male journalist asking me what I wear instead of how I act?' And I was becoming really aware of it and getting really overwhelmed by it. I started reading up on feminism, on how we can change the world for the better, so that female actors get to enjoy being in the spotlight, enjoy being recognised for the work they do, equally the same as the man in the film. – Millie Bobby Brown
Millie also posed for the cover story of Vogue Mexico & Latin America's June 2022 issue.
Photography © Paola Kudacki for Vogue Hong Kong – for more visit voguehk.com