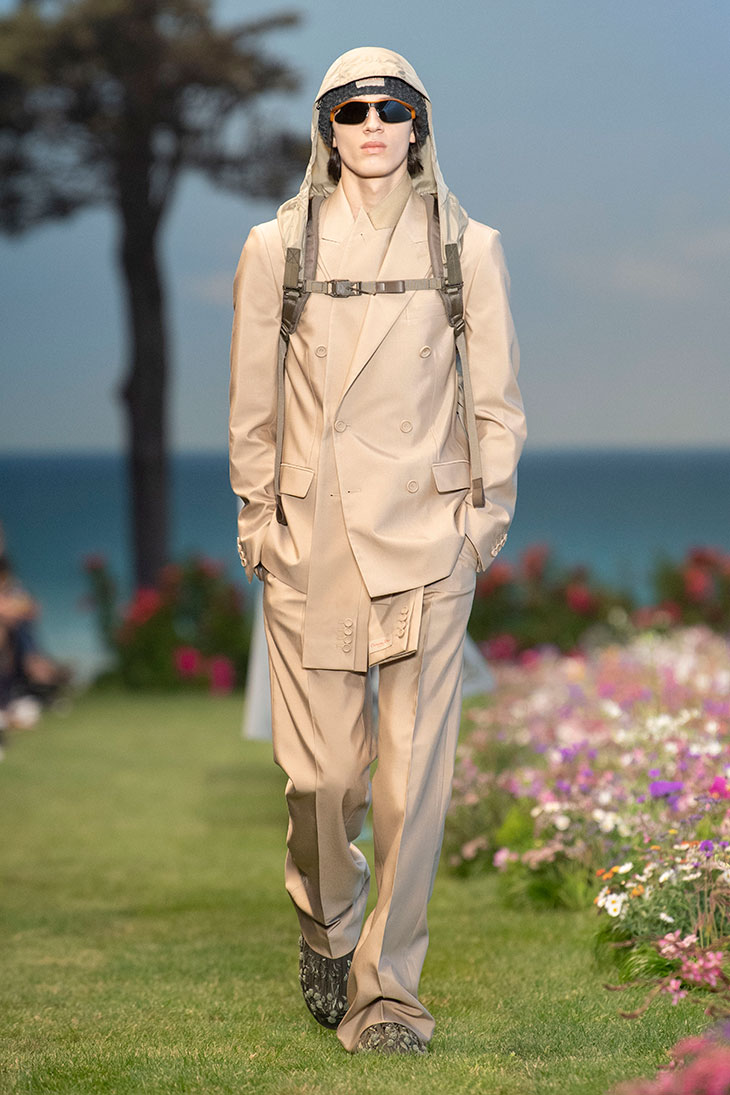 The artistic director of men's collections, Kim Jones presented DIOR Spring Summer 2023 collection, on Friday, June 24th, during the ongoing Paris Fashion Week. Celebrating the 75th anniversary of the house, the collection continues the conversation that started for winter. It travels through time and space taking the inspiration from Christian Dior's birthplace Granville and his legendary garden.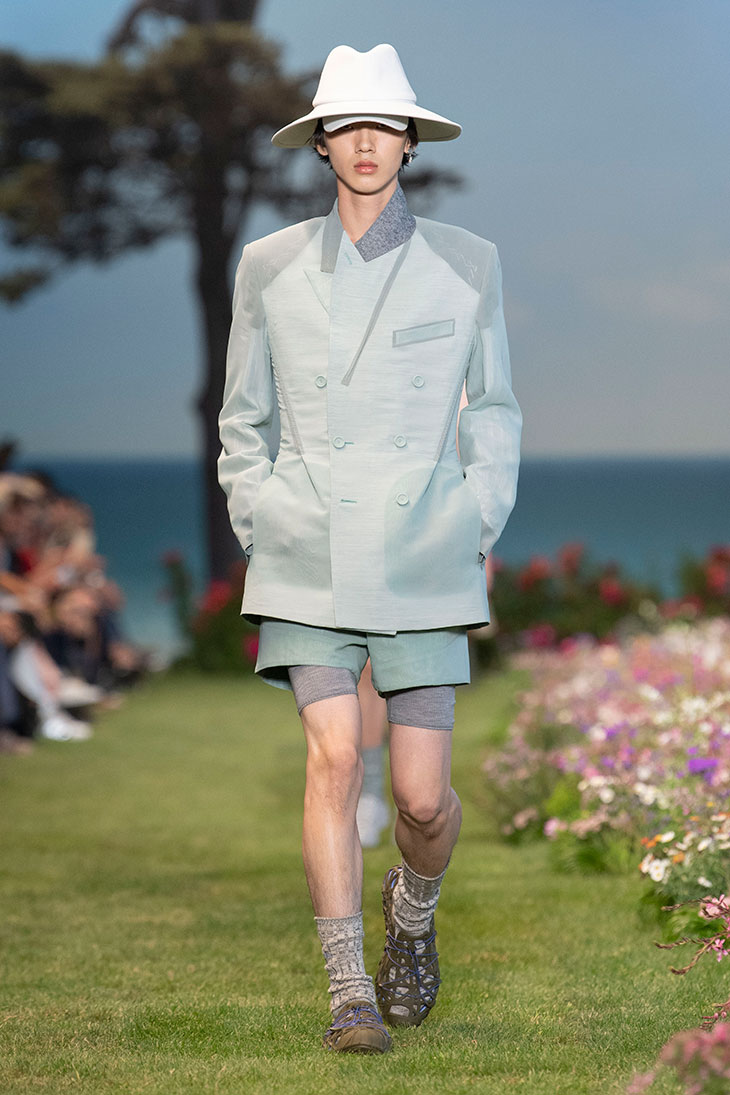 Granville and Sussex have a similar climate; the weather, the light and the garden tie one place to the other. For both Christian Dior and Duncan Grant, their homes, their gardens, and their private environments were So important for their creativity. It was these meaningful, private spheres that were translated into their work and became public. Here, we are mixing the utilitarian, natural and gardening elements with stylised, luxurious, new look facets and Duncan grant artworks in the collection – the private and the public together. Here is an idea of the passage of time, the changing weather and light of the seasons, as well as continuity, artistic communities and the legacy of the house of Dior.
– Kim Jones.
RELATED: Behind The Scenes at the DIOR Mens Summer 2023 Show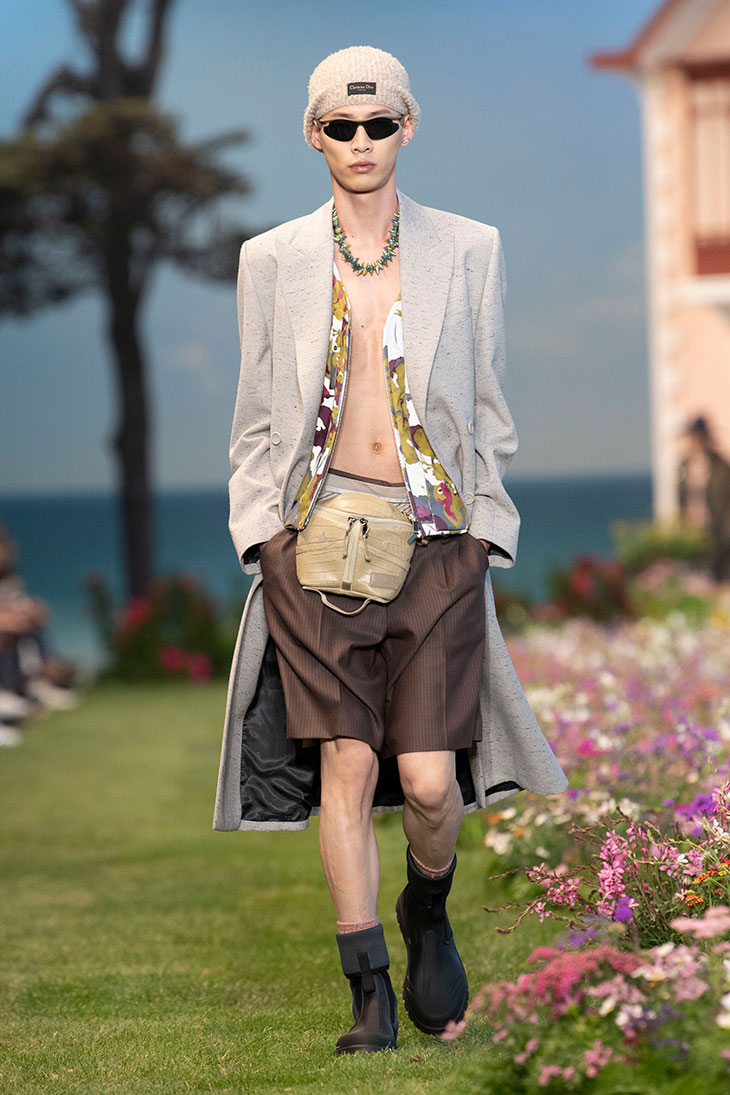 Inspired by nature, the colour palette includes the gradation of Dior grays, pinks and pastels, to the utilitarian gardening, walking and fishing, greens and blues. The collection features cashmere, double-breasted tailored coats,, teamed with tailored shorts in thirties fabrications – with built-in turned-down waistbands and walking shoes.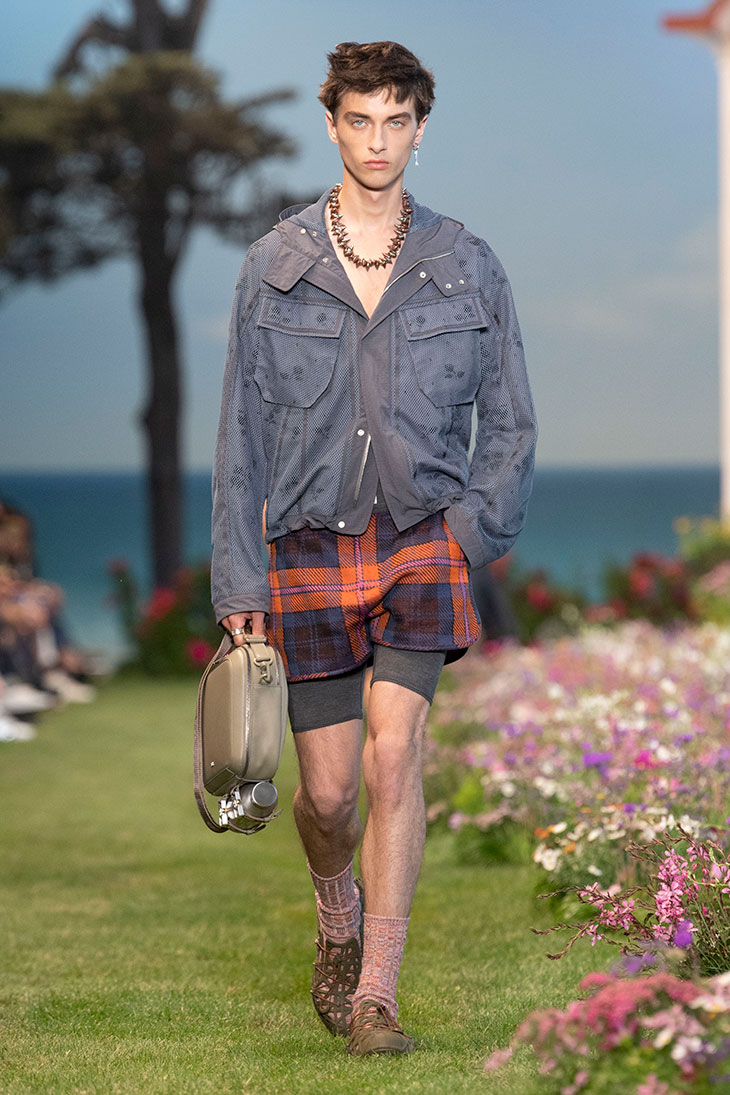 The collection features works by British painter and a leading member of the Bloomsbury Group, Duncan Grant, whose sketches are translated as complex hand knits.