For the Spring Summer 2023 runway show presented today in Paris, Kim Jones, Artistic Director of DIOR men's collections discovered a way to combine his cut Dior-referenced haute elegance with contemporary, relatable outdoor utilitarian, technical gear. For the collection Jones was inspired by Bloomsbury Group artist Duncan Grant. The scenography references both, Christian Dior and Duncan Grant, their houses, gardens, and private spaces which were vital to their creativity. These significant, intimate realms were transformed into and made public through their work.
Continue for more images of the show space by Adrien Dirand exclusively for DSCENE, as well as a video of the Spring Summer 2023 fashion show: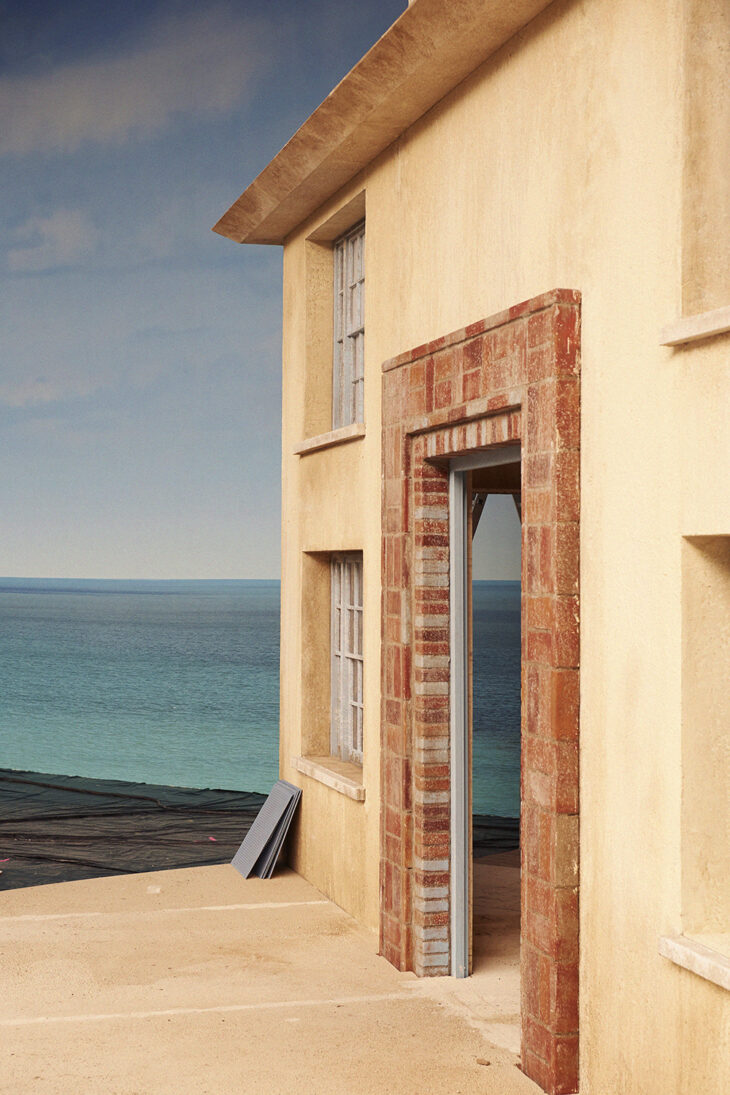 The set takes us on a journey in space and time from Paris to the countryside, to Normandy and Granville – Dior's birthplace and the site of his famed garden – as well as Sussex and Charleston, the rural house of Bloomsbury Group artist Duncan Grant.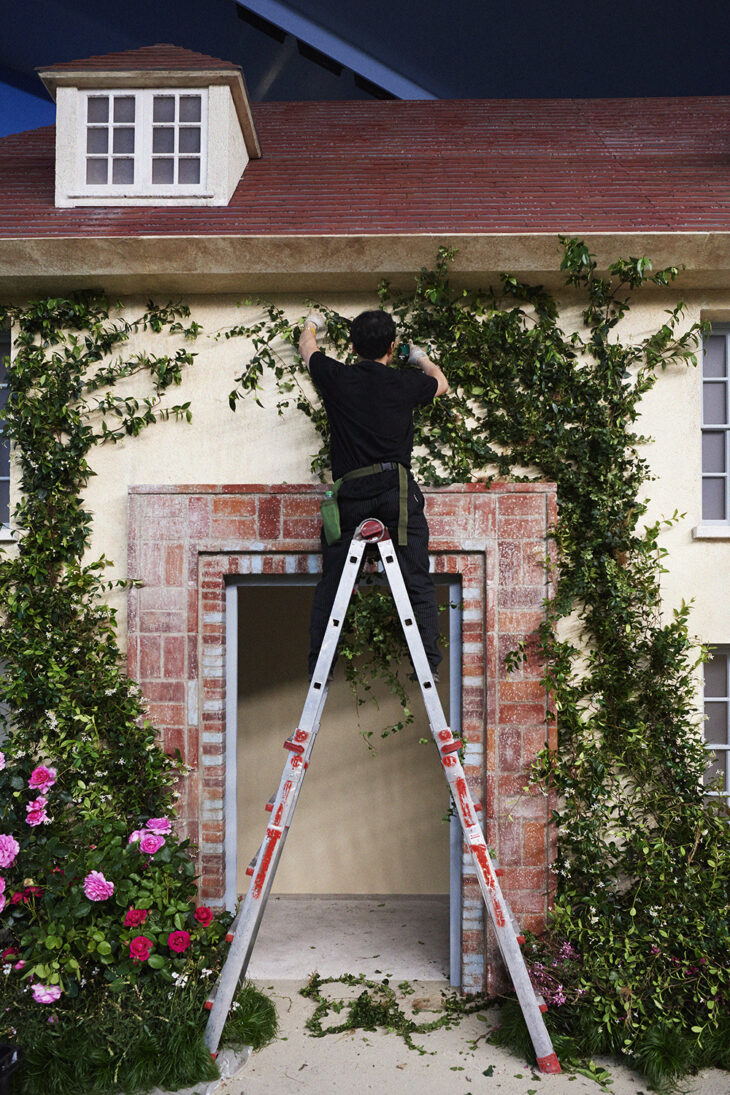 Vanessa Bell and Duncan Grant owned Charleston Farmhouse and followed their early 20th century free-love gender non-conforming lifestyle with visitors in the isolated countryside away from London.
The looks of the Spring Summer 2023 imagined by Jones, beautifully connect the House's legacy, couture and culture, art and its influence on today's world, in the middle of a magical meadow. The landscape is scattered with a constellation of thousands of flowers that celebrate the nature of the Normandy coast and the English countryside. White cosmos, red yarrow, verbena, daisies, fuchsia roses, and magnolias flourish like a magnificent monument to the founding couturier's gardening enthusiasm.
Personal histories weave their way through the collection, connecting the past to the present and the house's future. From former creative environments to their impact on current ones.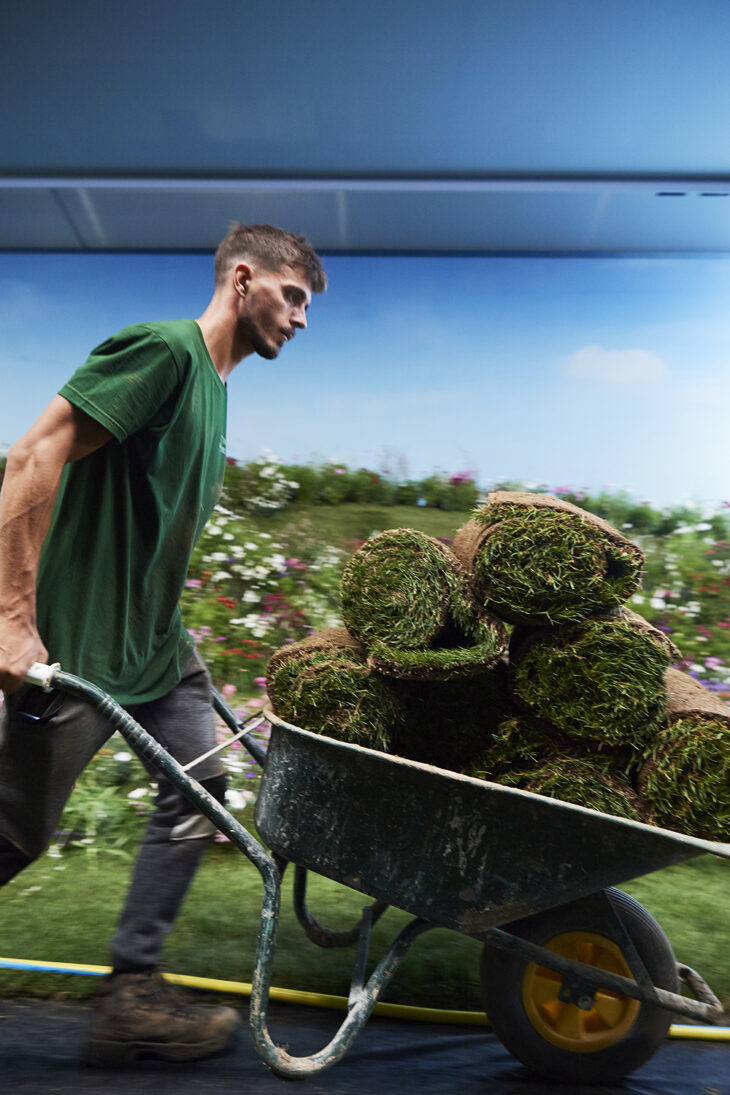 "In the elaborate gardens of the Val-de-Grâce, the staging of the défilé invites travel and exchange, transcending the passage of time. Facing a peaceful sea in which the blue sky is reflected, Normandy is an answer to England's Sussex, Granville to Charleston, Christian Dior to Duncan Grant, in a captivating conversation evoking the importance of personal spheres, and the manner in which they provide guidance and inspiration in the realm of creativity."