DOLCE & GABBANA Menswear Spring Summer 2023 collection presented today in Milano during the fashion week brings back the label to it's roots. Domenico Dolce and Stefano Gabbana bring us back to the late 90s and early 00s with some of the pivotal design moments shaping the menswear at the time. Luckily for Domenico and Stefano the design super do was actually influencing menswear for years to come with their Dolce & Gabbana collections.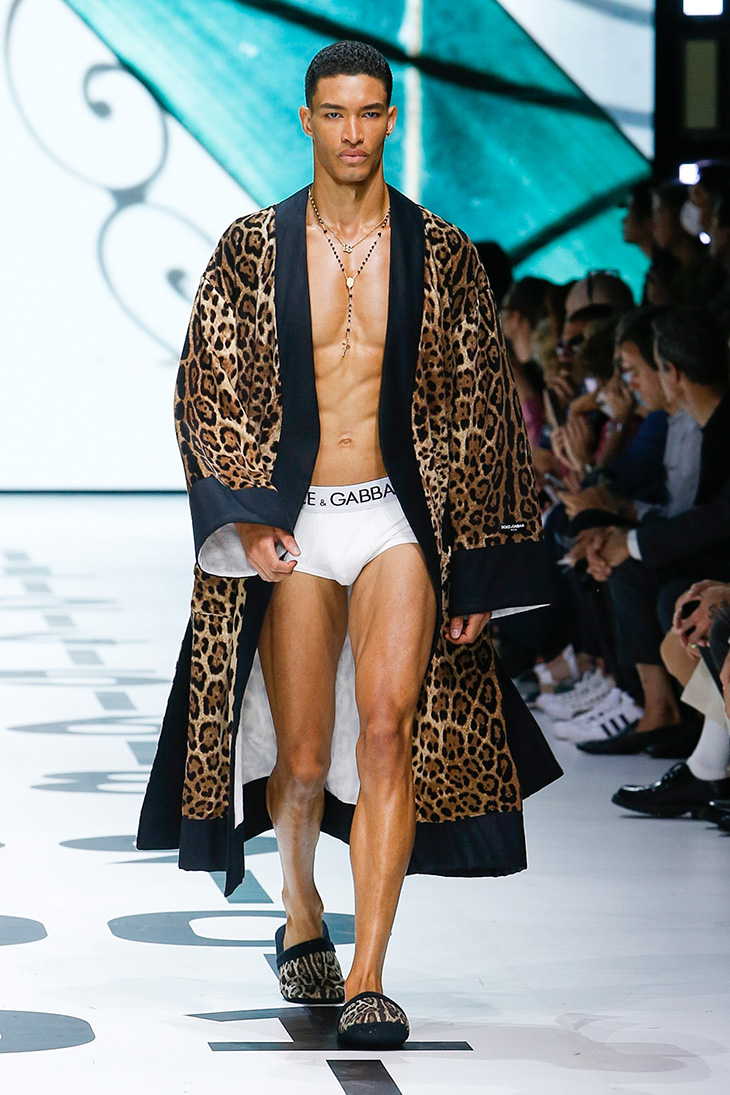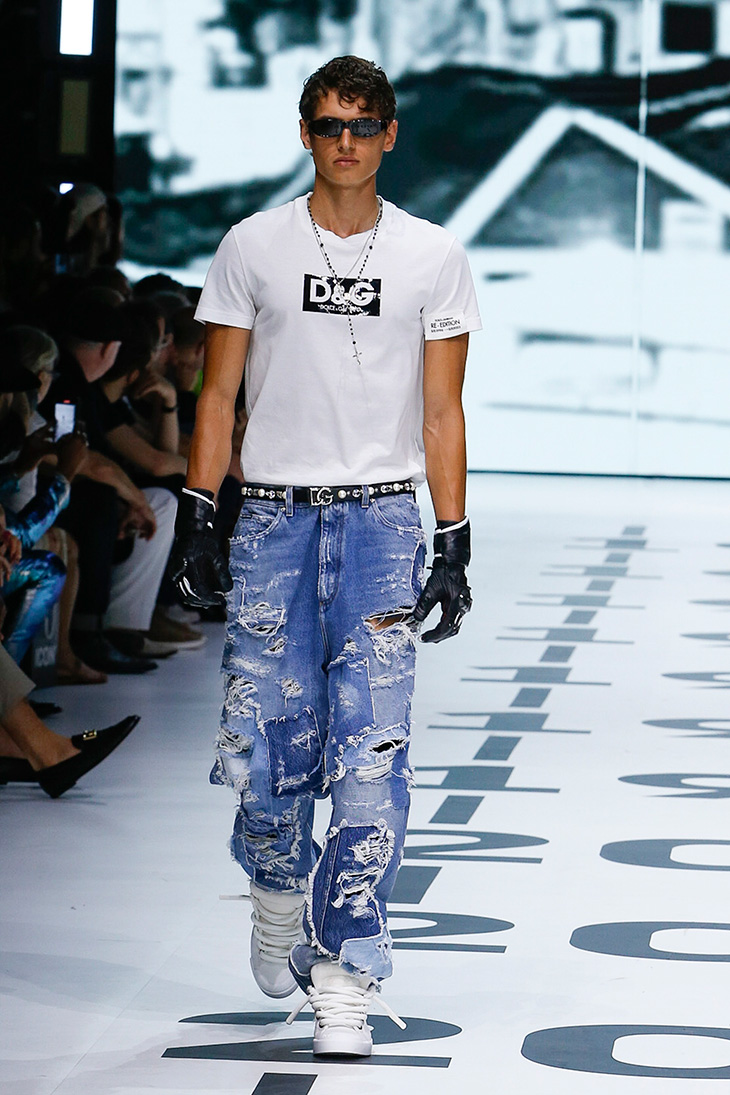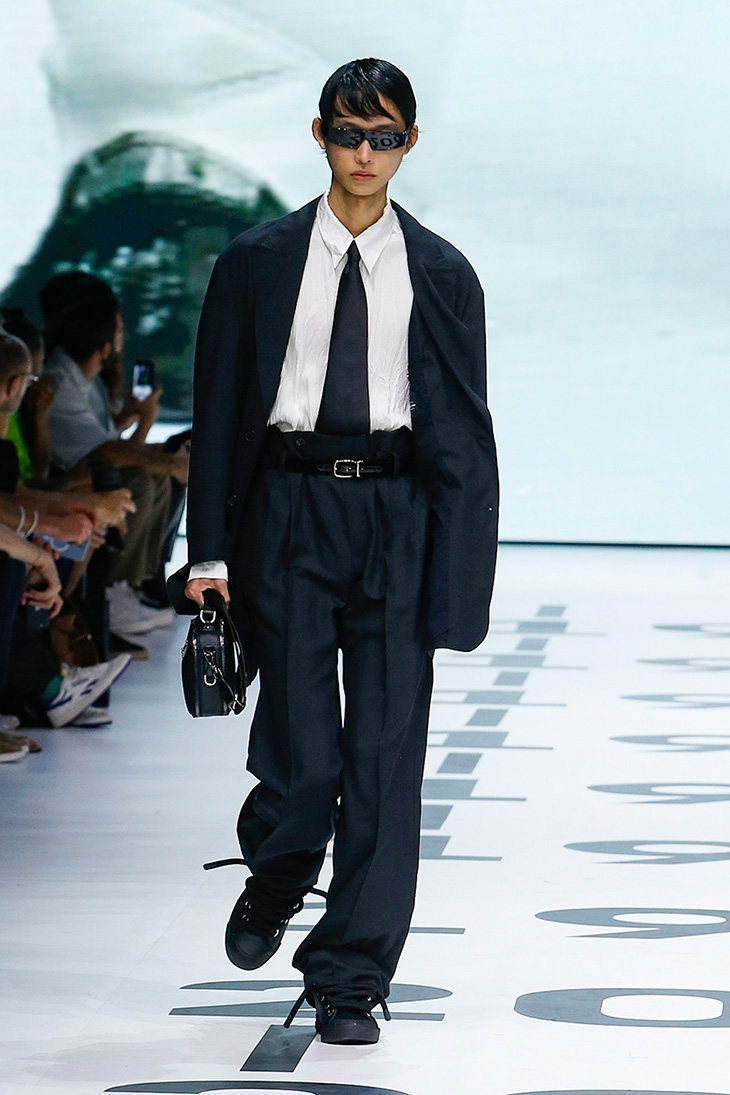 However, while 90s and 00s revival is already morphing past few years of womenswear, the menswear is far less daring when it comes to reinterpretation of the 90/00s. Here come Stefano and Domenico who for their latest Dolce & Gabbana menswear collection brought back some of the label's classics alongside the most head-turning archive menswear pieces.
RELATED: Dolce Gabbana Spring Summer 20233 Campaign Shoot
"The heritage of the brand is presented by demonstrating the idea of building modernity from the past; a past that also feels contemporary, full of identity and uniqueness. Understanding and reworking our roots in depth is fundamental for designing and creating an innovative vision and interpretation of the past. Presented on the catwalk today are some garments that characterized the iconic collections from the 90s/00s. Used in a fresh and new context the same pieces are assembled with new items to create and define a modern-day male silhouette and dialogue. Garments and accessories feature a cotton label with the inscription "Re-Edition" that identifies the year the garment was first presented and that of the new S/S 2023; each garment, thus, has a different, unique and exclusive label," shares Dolce & Gabbana team in their notes.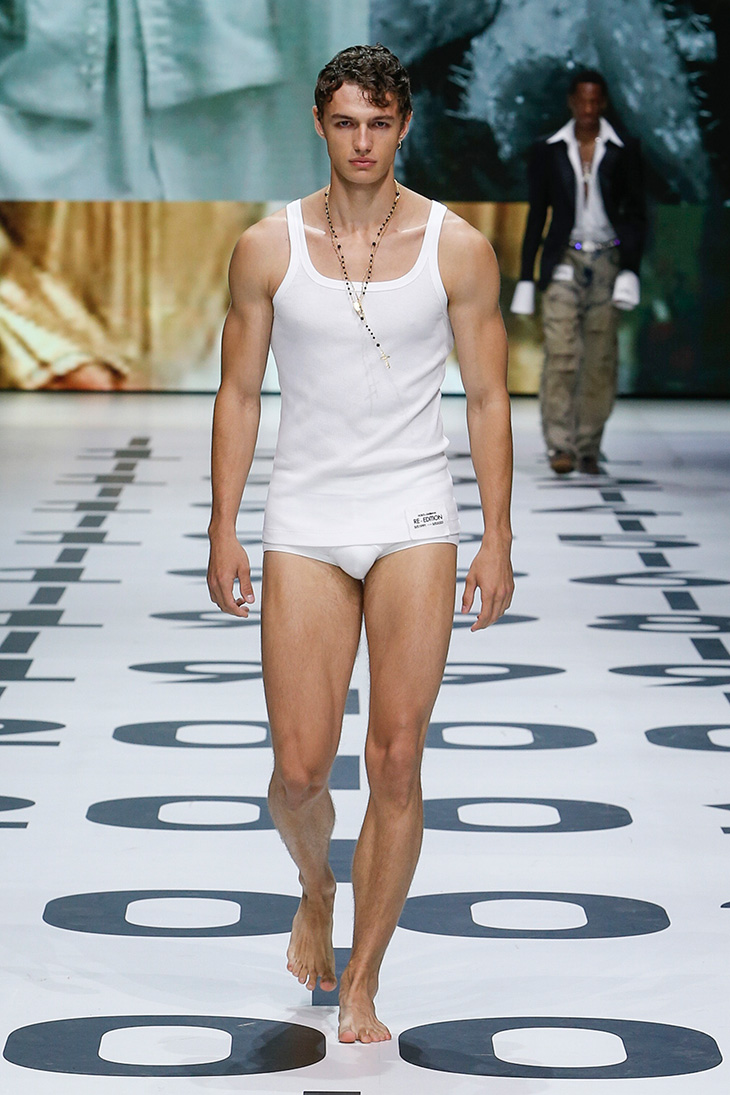 Discover the best looks from Dolce & Gabbana Menswear Spring Summer 2023 collection: