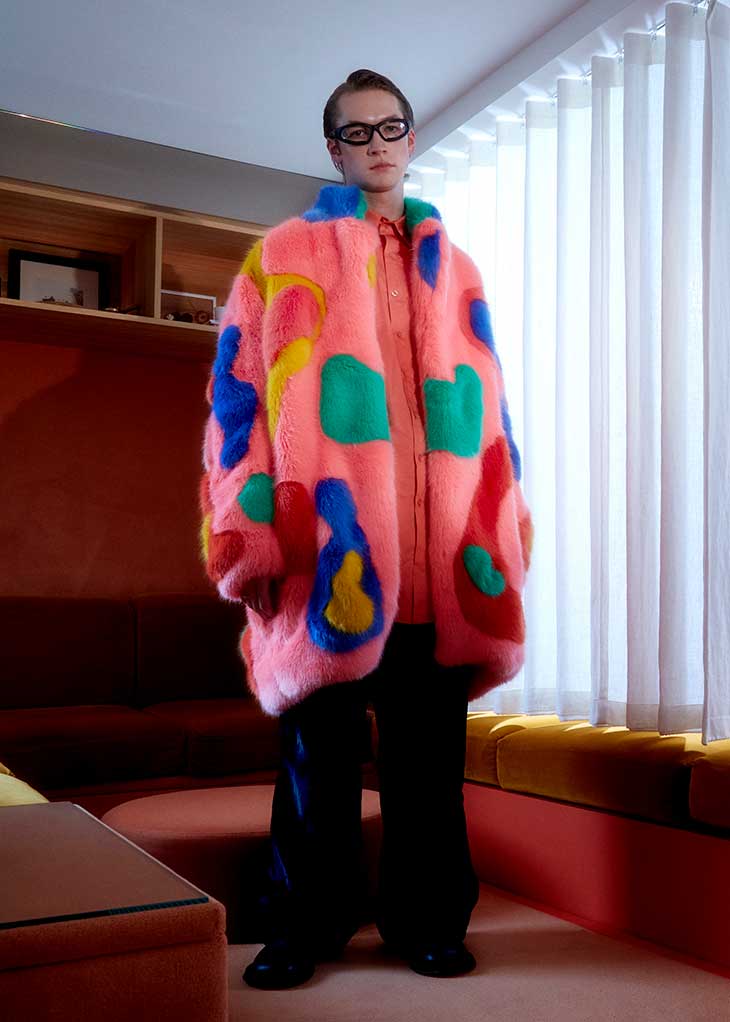 London based ready-to-wear brand Jekeun presented their Spring Summer 2023 Collection titled "Walking Contradiction". The brand's philosophy is designers Jekeun Cho's interest in psychology and specifically how we reconcile our internal self with the person we present to the world.
Designer plays with subtly manipulated silhouettes, re-interpreting the power of traditional suiting and military tailoring, softened and rebalanced to embody the interplay of confidence and shyness. Bold and vibrant colours and prints are applied to further obscure the silhouette, referencing how outward expression can conceal what lies beneath. Tartan and stripes are a recurring theme through Cho's work, orderly and well structured, but complex and distorted as they are applied onto the human form. Innovative knitwear techniques are developed based on the patterns and shapes of the human brain, inspired by MRI scans of depressed subjects, complex networks of connections, intersections, pushed and pulled across the skin.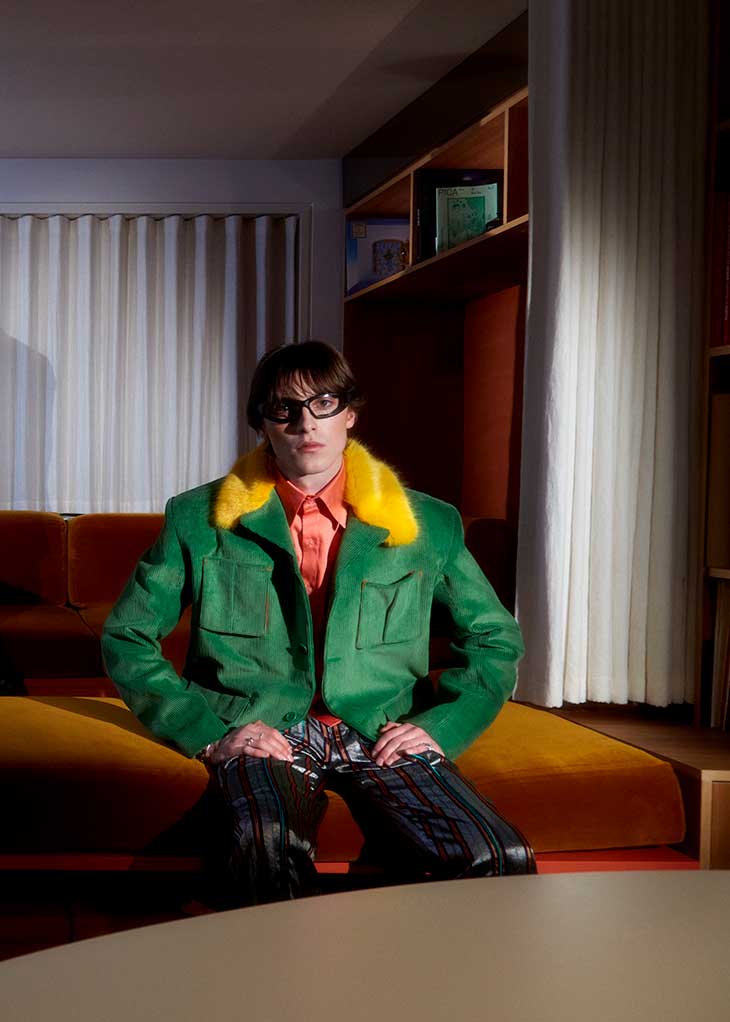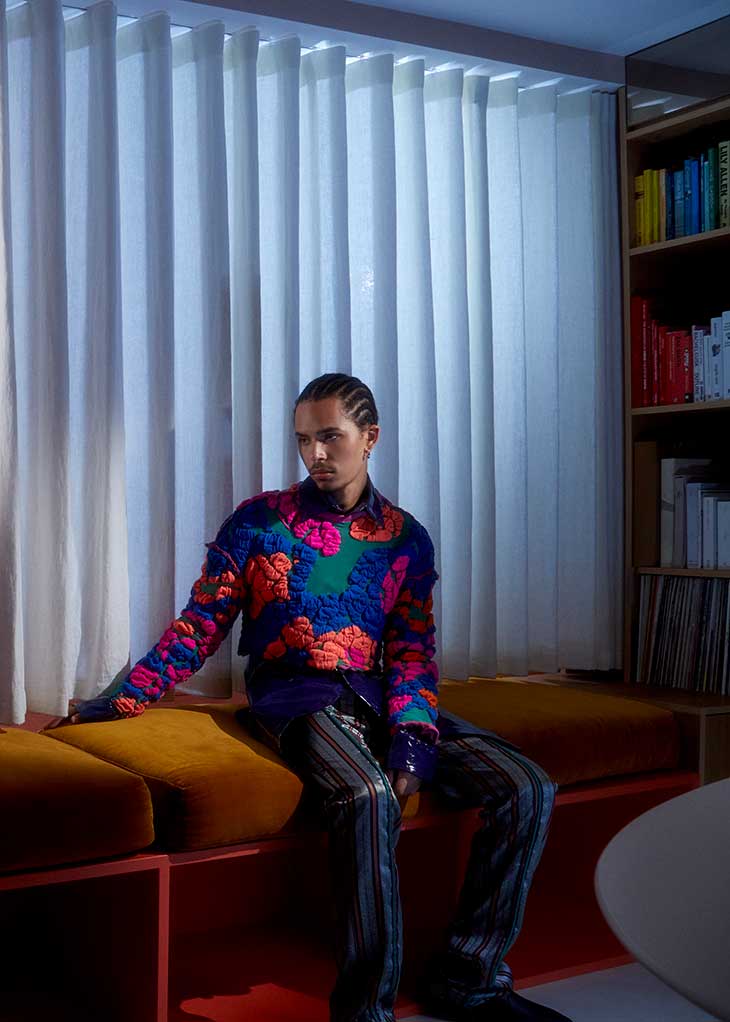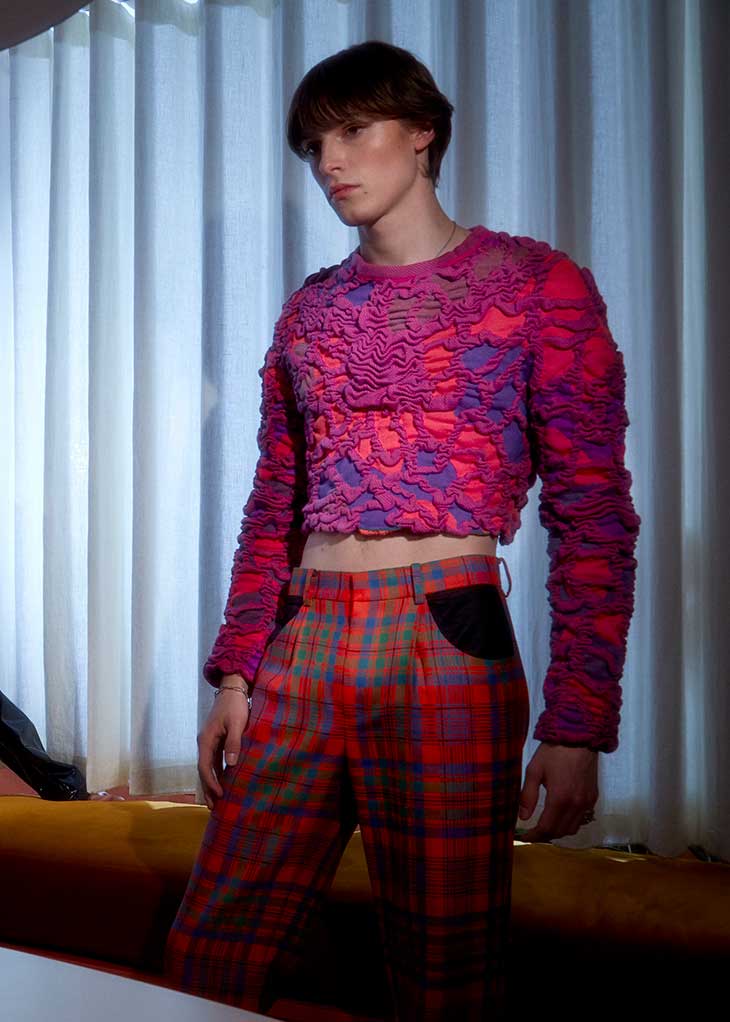 In the Jekeun brands heart it research of tension between the true self and ideal self, of authenticity and expectation, deeper understanding and appreciation of the individual, and how can we this narrative manifests itself in fashion.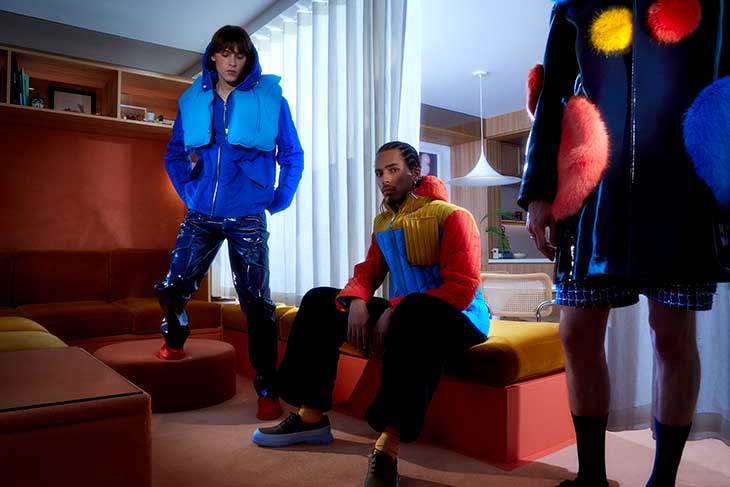 Designer Jekeun Cho is working with charities and organisation in the field of mental health to better understand the nuance and complexities of this at the extremes of personality.
Discover the lookbook:
Discover the campaign: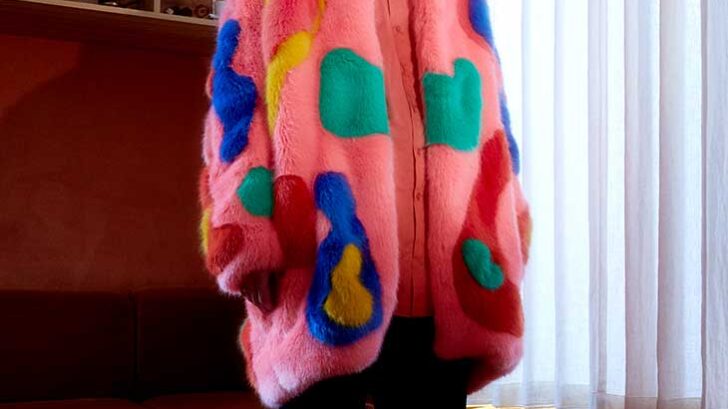 CREDITS
Styling & Production: Eomji Sim
Photography: Josh David Payne
Hair: Myu Jisato
Make-up: Soda Eiyn Choi
Models: Ole Dautzenberg, Joe Marchenkov, Tom Burke
Team Manager: Manseok Kang
Photography Assistant: Petar Petrov
Assistant: Jade Annalise