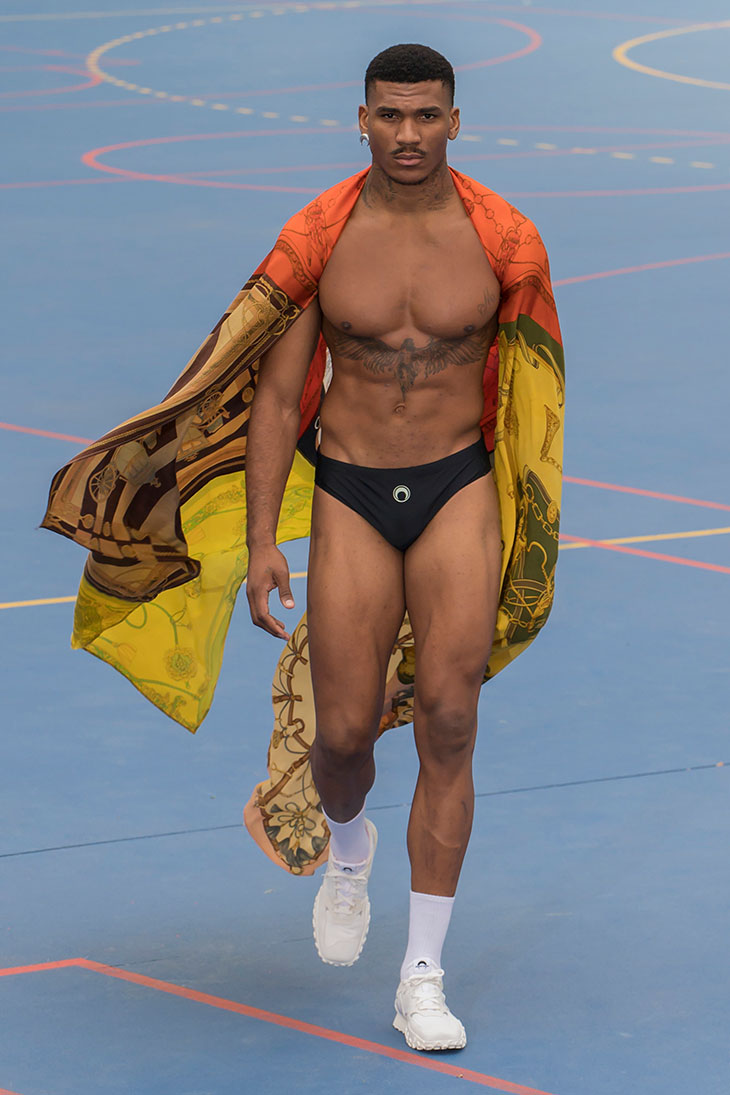 French Fashion Designer Marine Serre presented her Spring Summer 2023 Women's and Men's collection during the recently finished Paris Fashion Week. Constantly questioning the format of a traditional fashion show, the designer invited 1000 members of general public to attend the show along with the industry professionals. "It is crucial for me to experiment with the boundaries of a fashion show, the priority is to find a way to connect with the audience and our community" – said the designer.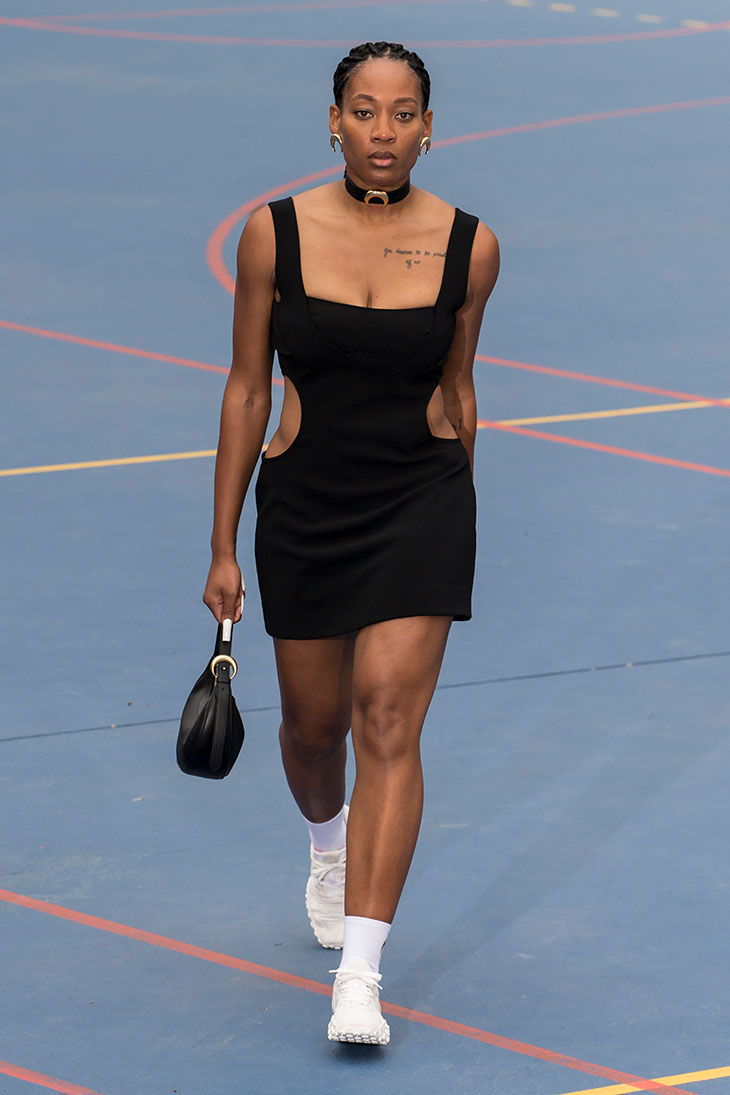 Last Saturday MARINE SERRE show concentrates on our State of Soul, which is our own—slightly unconventional—translation of the French état d'esprit. After all of the anxiety, isolation and losses of the past years, as we continue to face challenges in the struggle to improve our world, it's clear to us that our State of Soul is definitely in need of the regenerative power that comes from joining together in joyful celebration. And that helps explain the many unusual choices that we've made for the presentation of our latest collection. – from Marine Serre.
Presented in an unusual location of a track field venue, the "State of Soul" show celebrated brand's 6 years anniversary. The designer invited the guests to leave their phones and everyday worries, to be completely in the moment, and to connect in new ways to nature and others.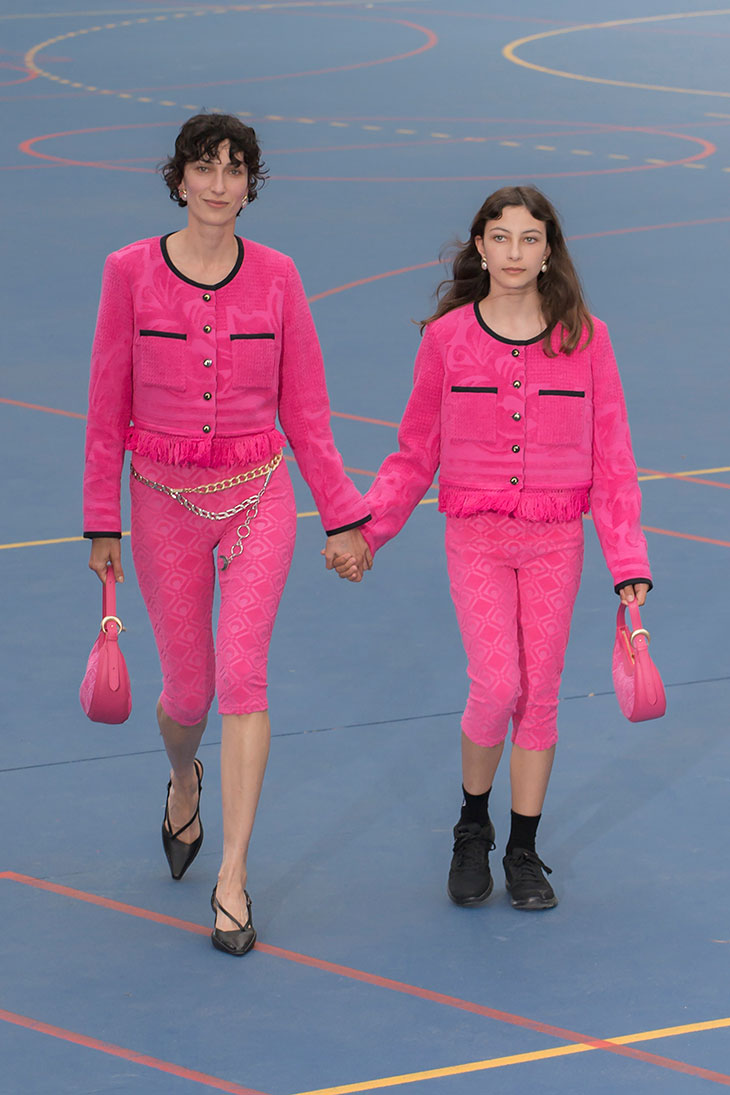 The collection features a range of athletic swimwear made from recycled fibers, as well as a sculptural bodycon pieces from upcycled denim. Gardener inspired designs will allow you to be stylish while working the earth. The grunge looks are inspired by the iconic and colorful twinsets of '90s Parisian runways. The latest iteration of the house's signature moon print in black closed the show.
So, it's been six years. And over those many seasons, MARINE SERRE has been celebrated for its distinctive reliance on regenerated materials to creatively transform fashion's conventions and expectations. Today, as we mark this special anniversary, we hope that we can all begin to mutate our State of Soul, joining together to rely on the regenerative power of collective celebration. – Marine Serre.