Fashion brand DHRUV KAPOOR presented their Spring Summer 2023 Menswear Collection tittled 'The Seeker' at Milano Fashion Week. For this collection designer plays with mesmerising colours, unconventional silhouettes, abstract prints and multi-layered surfaces.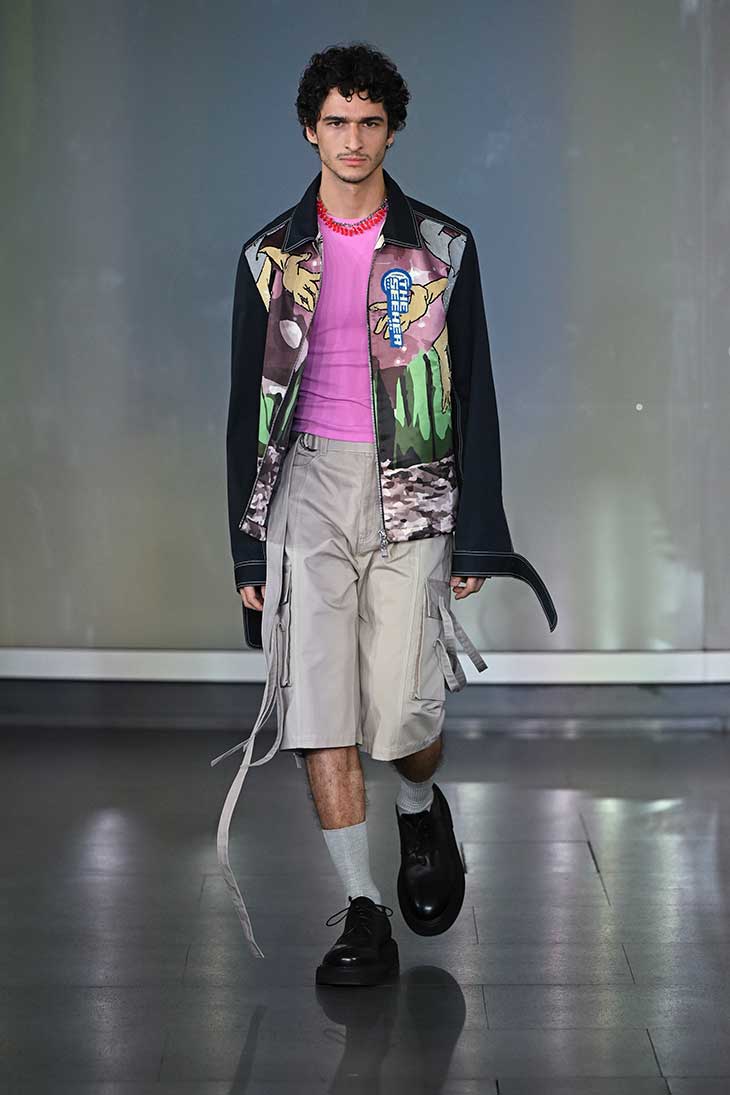 We can also see unusual pairings of giant and petite, old and new, maximal and minimal come together seamlessly to define that comfort is key but not without style. Also pairing of couture elements and street style, from giant tracksuits and squared tailoring to hand – crafted embroideries by skilled artisans sitting on fantastical silhouettes.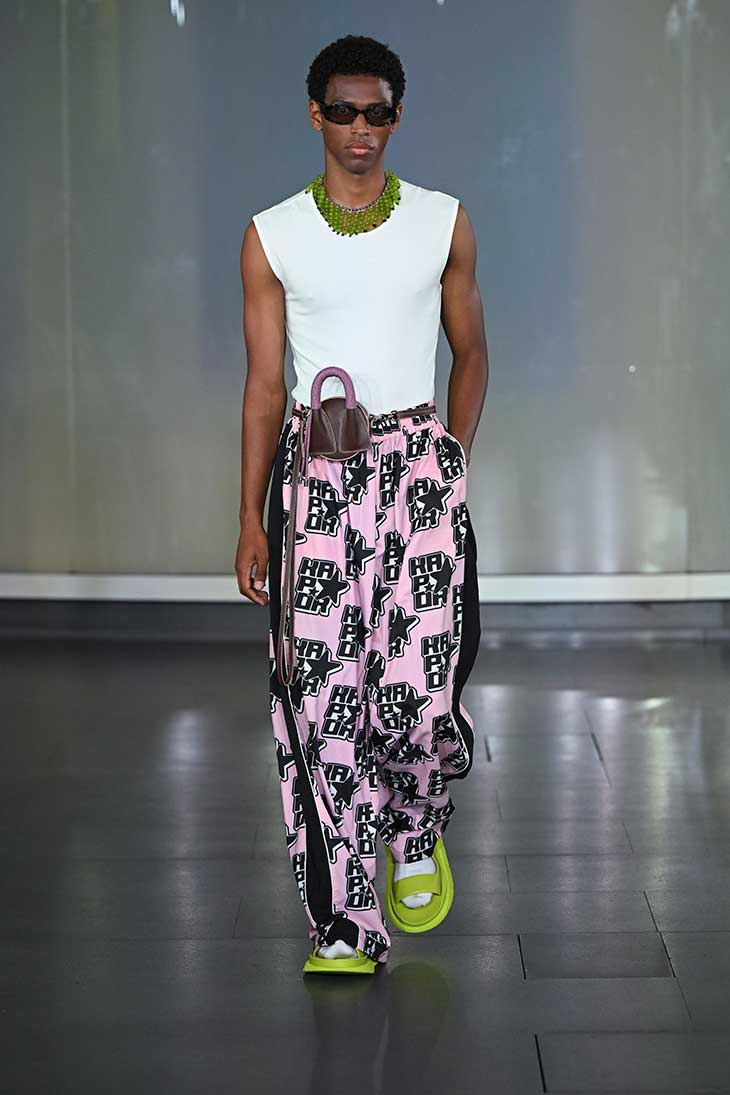 Blurring the lines between fact and fiction to mimic a contemporary society, 'The Seeker' projects a parallel universe as our new reality. A space where the intangible overpowers logic and there's no room for prevailing systems. The multi-faceted collection stresses on the 'Eye', a symbol of the soul and varied states of enlightenment. Ancient scriptures borrowed from around the world and modern-day anime sit comfortably alongside it. Large hand-drawn florals blended with Y2K stamps balance notions of the past and future. Multiple tones injected into the collection allude to one's emotional well being and help enhance individuality. Edginess is brought alive with apotropaic demon masks – presented as guardians of our thresholds to protect our energy as we ascend into the astral realms. – from Dhruv Kapoor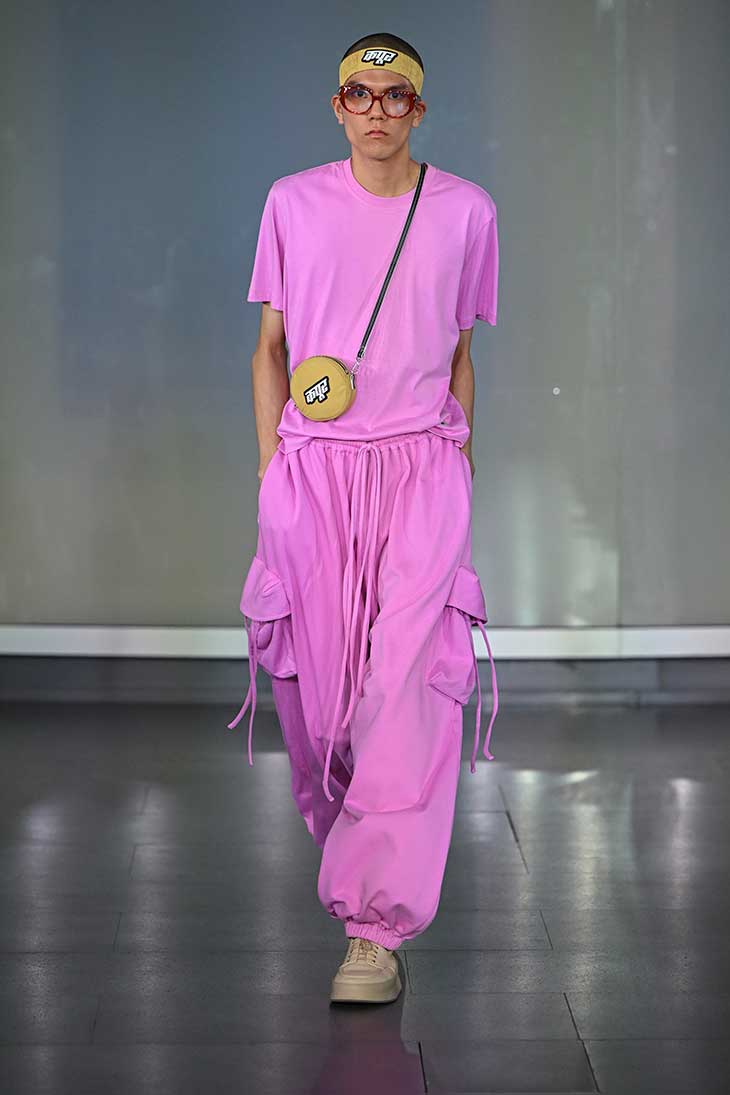 Every fabric is created with a conscious thought, using 40% up-cycled material discarded by Indian textile manufacturers and recycled plastic waste. Spring'23 also introduces Dhruv Kapoor's first line of limited-edition leather goods – make using 100% up-cycled leather.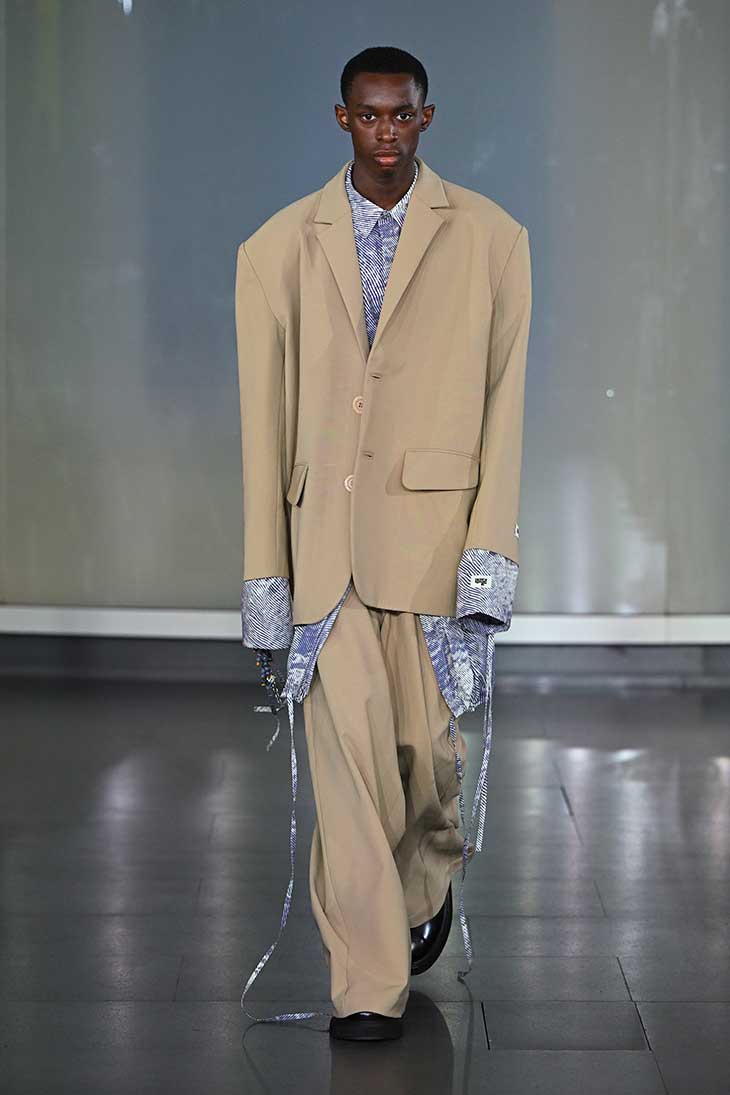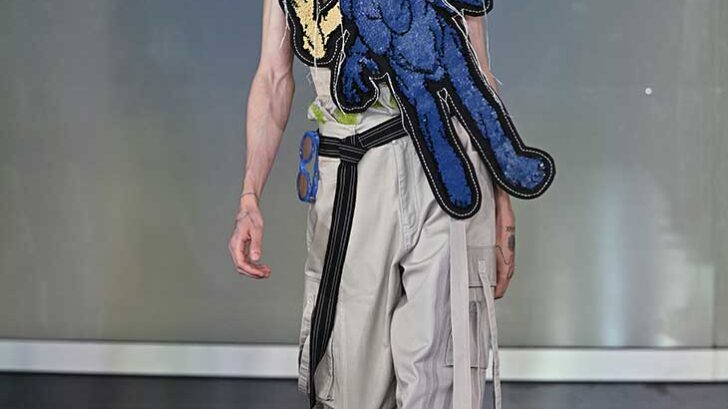 SHOW CREDITS
Styling: Giorgia Cantarini
Shoes by Marsell
Eyewear by Junk
Special thanks to Instituto Marangoni Mudec Museum and Camera Moda Nazionale Italiana.