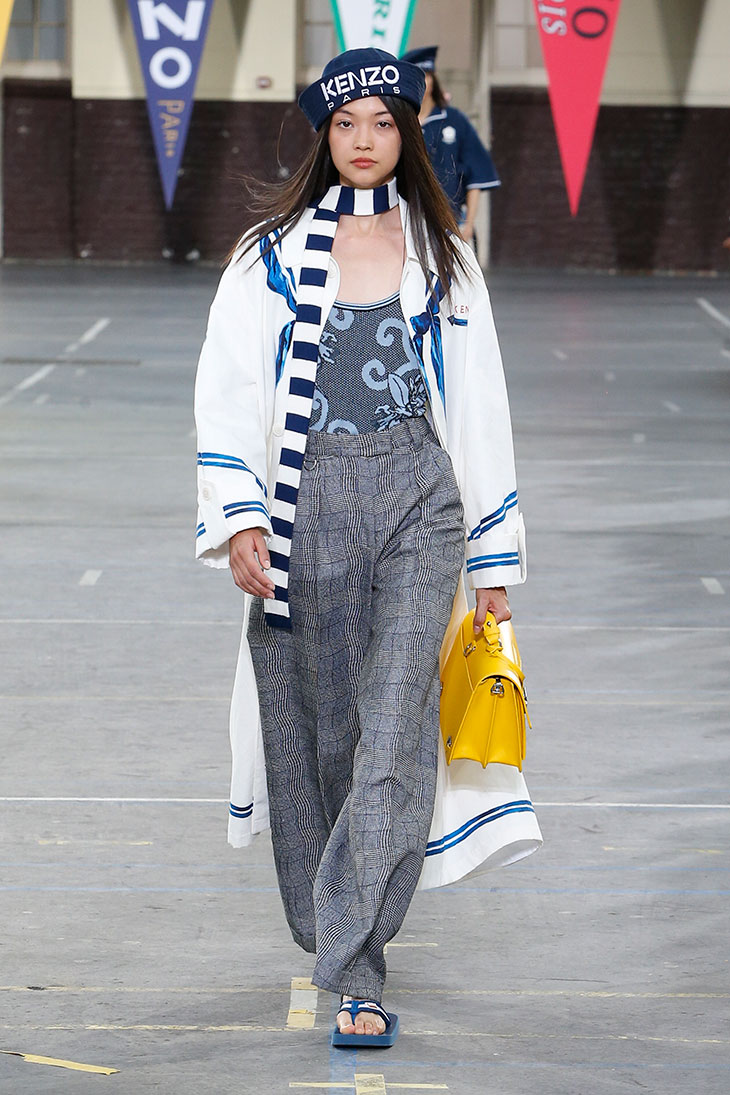 Japanese fashion designer Nigo presented his second collection for KENZO during the recently finished Paris Fashion Week. The Spring Summer 2023 Women's and Men's show celebrates the founder Kenzo Takada, with a wardrobe for everyday life founded in an enduring approach to fashion.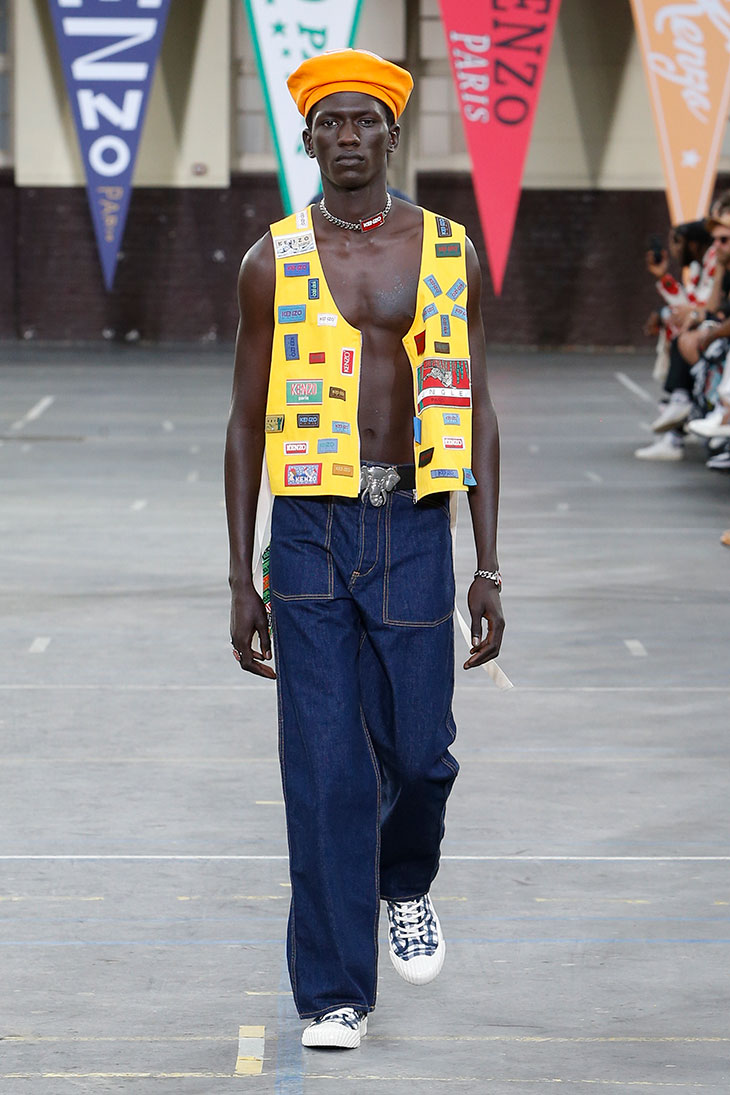 Nigo hones the codes of the real-towear philosophy behind his practice at the Maison and creates a continuity that builds on the ethos and youth-driven sensibility of his inaugural show. . Underpinned by silhouettes and motifs from the archive, the collection de- and reconstructs the iconography of Kenzo Takada through a uniquely Japanese view of Paris shared by the founder and his heir. – from Kenzo.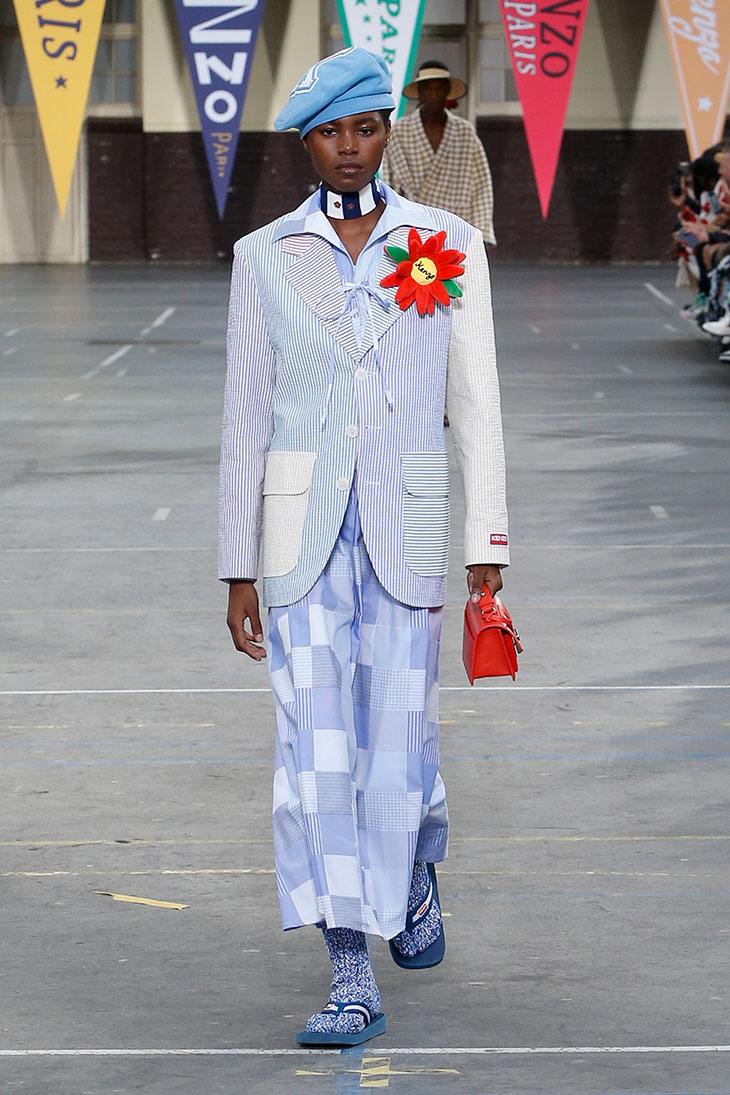 For this collection Nigo describes that his creative process started with memories when he discovered KENZO as a teenager, as well as the fashion landscape that surrounded it – the DC Brand Boom that was popular in Japan in the 1980s'.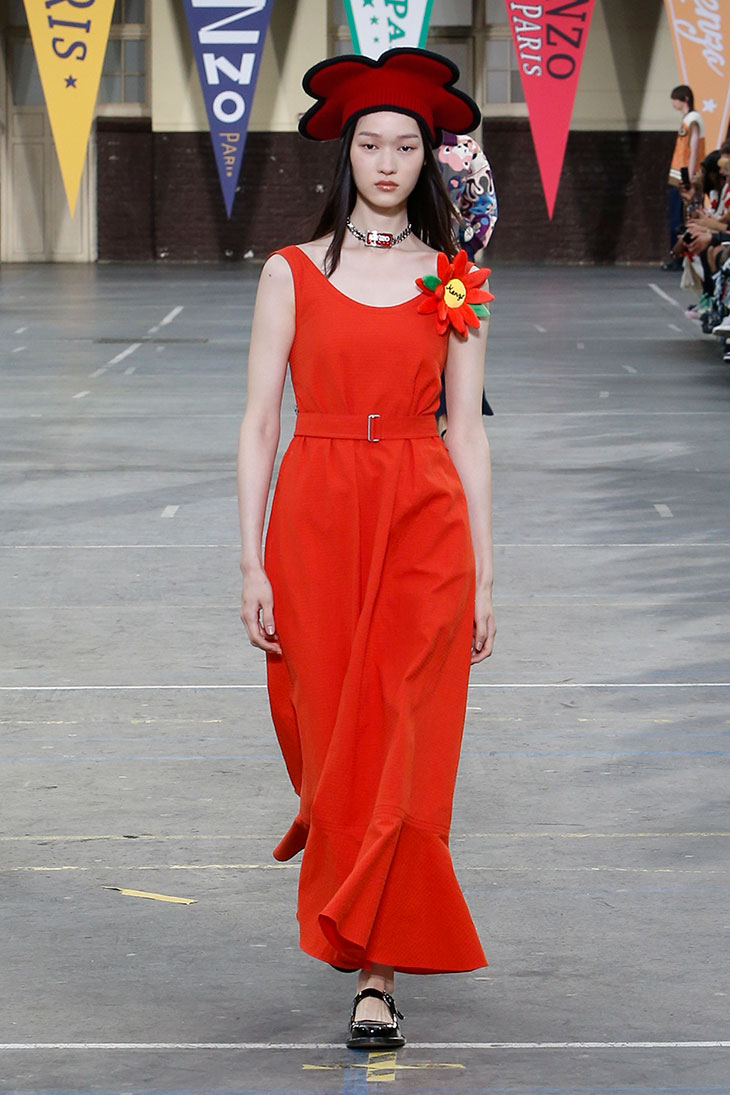 For his second collection for Kenzo, Nigo presented the interpretations of graphics and patterns from the archives of Kenzo Takada. The collection incudes tailoring, workwear, dresses and skirts, with a preppy undertones. The suits are inspired by the subcultural British tailoring values, while workwear takes its cues from the uniforms of American railway workers and army repairmen of the 1930s and '40s.
Dresses are inspired by the archive pieces from the 1970s and '80s, featuring a soft, long volumes prettified by puffs and flounces, occasionally interrupted by sporty tightness and scanty hemlines. Varsity jackets and bomber jackets create a youthful silhouette engrained in empowerment.