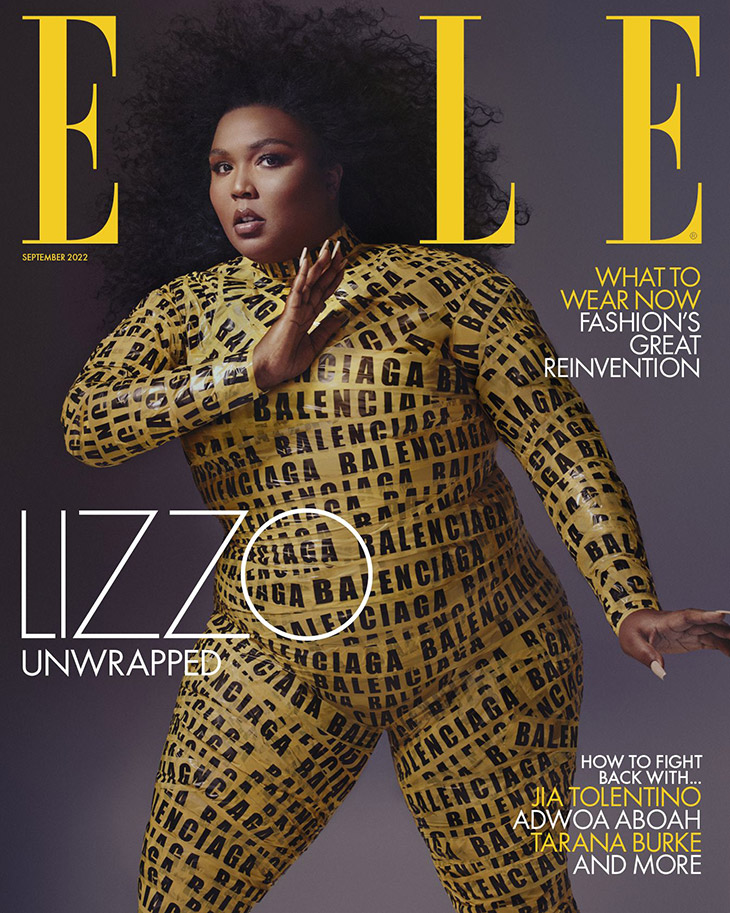 Grammy winner Lizzo takes the cover story of ELLE UK Magazine's September 2022 edition lensed by fashion photography duo AB+DM. In charge of styling were Georgia Medley and Jason Rember, with production from Rachel Oliver. Beauty is work of hair stylist Shelby Swain, makeup artist Alexx Mayo, and manicurist Karen Jimenez at Opus. For the session Lizzo is wearing selected pieces from Balenciaga, Aliette, Messika, Di Petsa, Acne Studios, Boucheron, Versace, Saint Laurent By Anthony Vaccarello, Chet Lo, Gucci, and Christian Louboutin.
I don't need social media, social media needs me. Social media literally needs people to function. I don't need to go on the internet and feel better about stuff anymore. I have a therapist. I have best friends. I have an amazing team around me who I can talk to. I got love.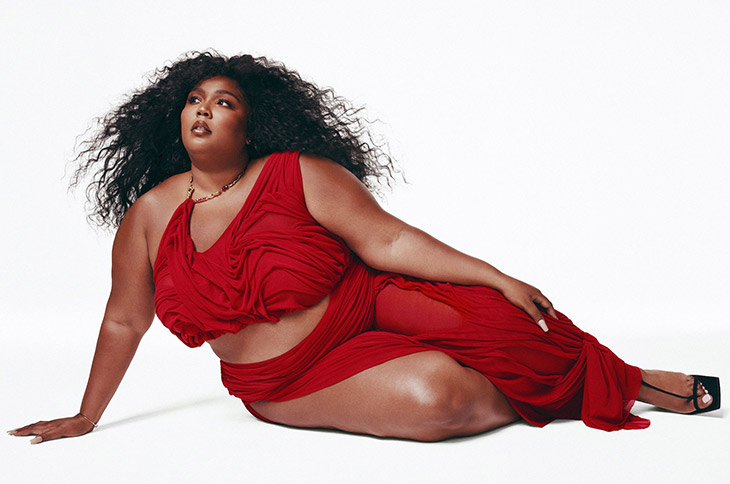 There are millions of people going through what I'm going through, who don't have an outlet, who don't have a support system, who don't have the financial freedom or access to certain things to feel better. I don't want people to have to suffer like I do. If I can give somebody a cheat code, or if I can give somebody the recipe so they can make their own sauce, I'm gonna do it.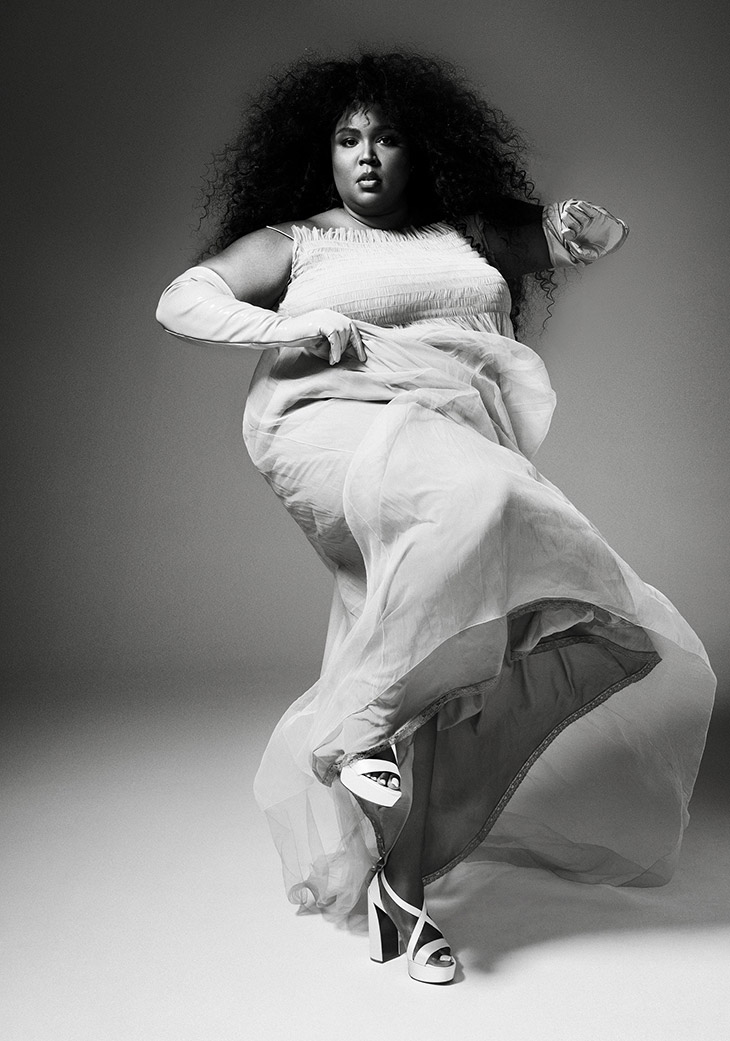 More than any piece of clothing, shapewear can make people feel ways about their bodies and, most of the time, it's bad. I want to revolutionise shapewear. I want to change how people think when they hear the word "snatched". I don't want people to ever have to deal with a girdle again in their lives. – Lizzo
Photography © AB+DM for ELLE UK, read more at elle.com/uk