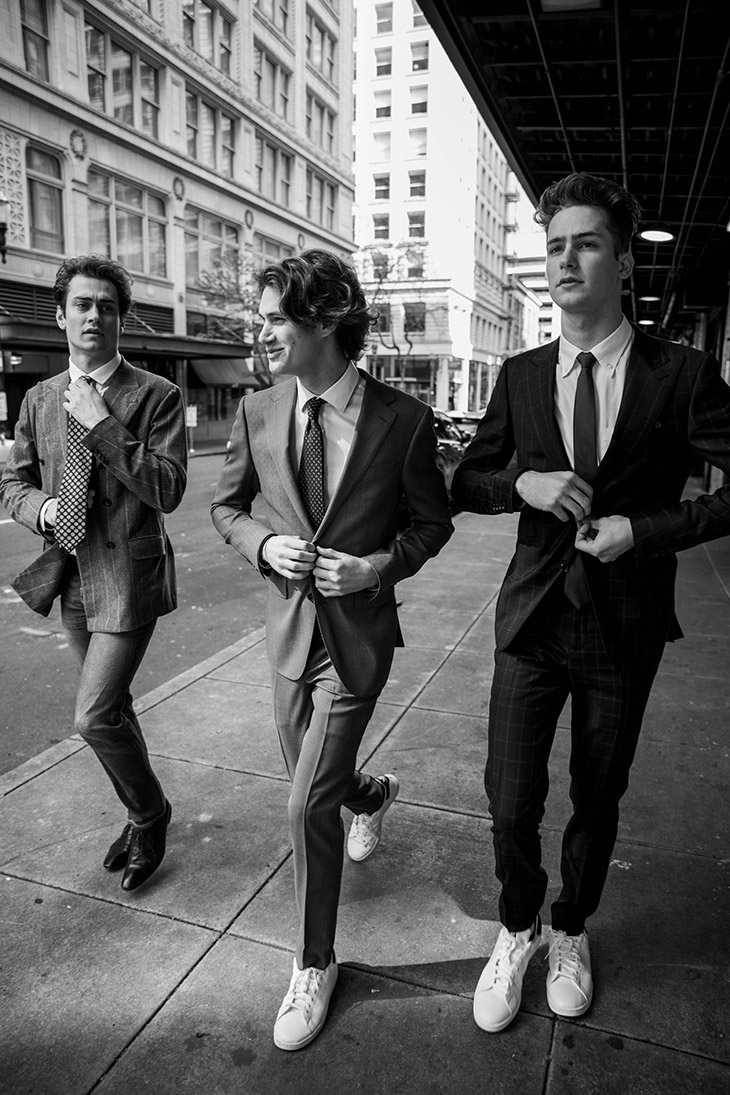 Your power drive may be a nice car, an attractive apartment in a posh neighbourhood, and a high-paying job, but believe it or not what fuels it is what you wear. The majority of people believe that the key to being confident is to be successful and wealthy, however, clothing has an impact on a person's self-perception and confidence. Furthermore, it also impacts the way people around view us.
Along with apparel, the accessories you pick may help you stand out from the crowd. But in 2022 is it possible to dress for success? Yes. According to research, wearing formal clothes makes people feel more intellectually adept.
This clearly boosts their self-esteem and gives them a sense of strength. Take a look at some further advantages that dressing for success gives, investigated by our contributing editors. Now that research has backed up the value of style in one's road to success. From your tie to your mens underwear, everything benefits you and helps you achieve more in surprising ways.
Here are a few reasons why you should always do your best to dress well.
Pay Attention To Detail
Every small detail matters when you accomplish something carefully. From top to bottom, every aspect of your ensemble should be considered. As you start paying attention to your daily outfits, you will notice that you will be able to spot patterns in your daily behaviour and focus on details that will improve your overall routine.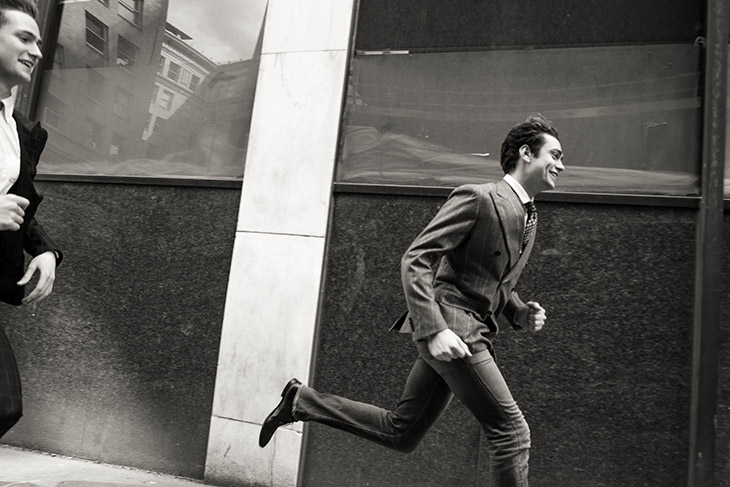 This ability will benefit you not just in the home by assisting you in putting together nice ensembles, but also in the office by assisting you in managing activities, deadlines, and timeframes. People inherit specific personality traits as a result of their wardrobe choices. Dressing professionally can help also help you focus and be more alert, but dressing informally might make you feel distracted and exhausted. This may come as a shock, but for many a planned out outfit calms the whole day. That said, many successful people had a uniformed look. Thing of Steve Jobs who wore only black t-shirts and black trousers. Same for Fashion Designer Michael Kors, who even while working in fashion is known for his uniformed total black look making at an ultimate fashion uniform.
If you are struggling to perfect a more stylish sense for dressing implementing one of these simple uniformed outfits will do the trick for you.
Well-Dressed People Are Still Magnets?
According to studies the way you look and dress is to this day one of the most important aspects of great sex appeal. According to a poll, seven out of ten people believe that a sense of style is the most attractive feature. People admire are attracted to potential partners who dress nicely and maintain a consistent appearance. Dressing well is not everything, a majority of us place at the of the list cleanliness and hygiene. If you need another proof, just look at the style influencer economy. Style influencers are now making millions only by showcasing their outfits on social media.
Yet our obsession with well dressed people even influences our dating life. Over 65% of people say they are more likely to fall in love with a person with a sense of style rather than a person flaunting their wealth. Style brings much larger appeal than expensive exuberant dressing.
Eight out of ten people admit the way their partner dresses made a huge impact on their choice. However also around 70% of people confess they have taken matters in their own hands and influenced better styling choices of the partners who simply said do not care about how they dress.
First Impressions Still Count
Throughout humankind we have been socialized to notice how a person is dressed and form our opinions before getting to know the same. No matter how defeatist this may sound we do form our opinions advance based on another person's appearance.
Consider the following data:
According to studies, well dressed individuals are thought to be more social, happy, and more successful, and attractive individuals.. This is where it get's serious, our attire also can make people believe we are more more competent than people 'not dressed for the job'.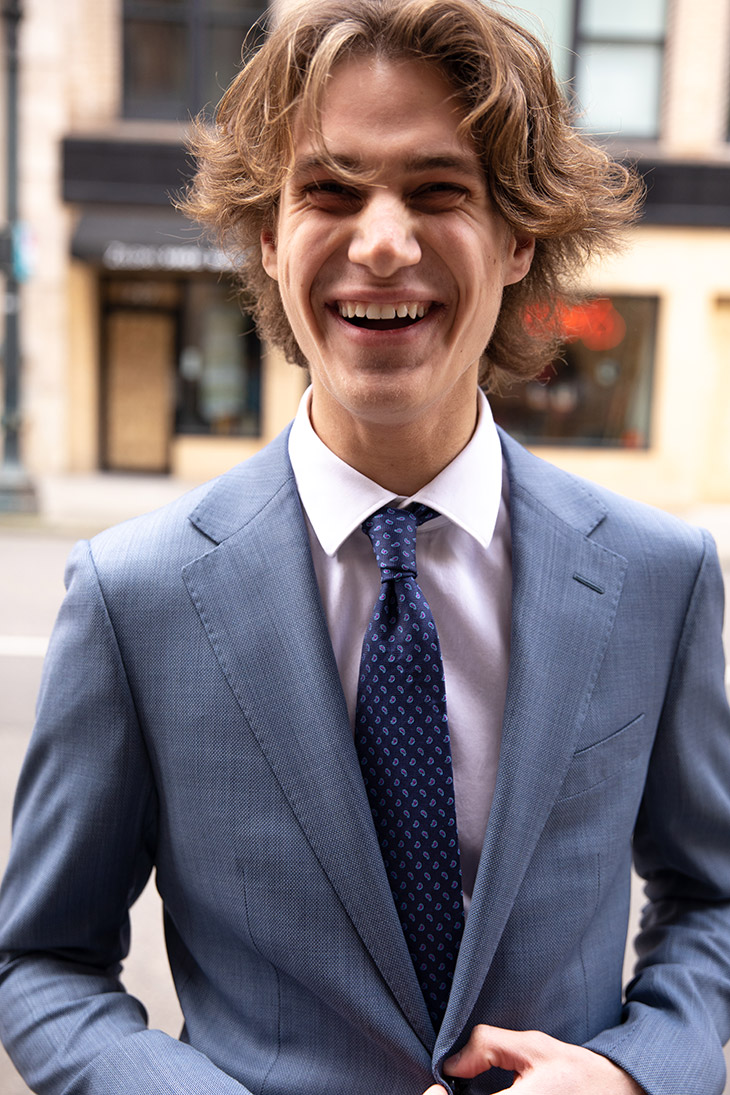 What does this mean in terms of making our lives simpler (exactly)?
It implies people who dress well are more likely get asked by strangers for help. And exactly this sort of trust also results in their business lives, well dressed person is according to data more likely to acquire a job after being interviewed. However, even if a well dressed person is performing badly at work, often they score higher evaluation than a person perceived as messy or out of fashion!
Final Thoughts
"Dress well for success" or "dress for the job you want, not the one you have" are phrases you may have heard. These are, in fact, correct. Dressing up gives you confidence and keeps you in game mode. Dressing well appears to help you by making you appear more attractive, trustworthy, and professional. On the inside, dressed properly gives you confidence, power, and the conviction that you can accomplish everything you set your mind to.
Whether you are looking for a new job, avoiding a speeding ticket, or starting a vigorous campaign, how you dress and present yourself is critical.
You may not like this reality, but keep in mind that people who succeed do not whine about "the way things are" or "the way things should be." They are the ones that accept reality for what it is and exploit it to their benefit.
Even in 2022 a lot of us based our impressions at work and in real life based on other person's attire. This is why uniforms exist till this day. Coming across a person in a uniform, whether a policeman or a physician, we leave out a first impressions. Instead we focus on the description of their job. That said, we go back to Michael Kors and Steve Jobs. If you are not confident in your dress code, go for something simple. A monochrome suit, a monochrome t-shirt and pair of trousers.
For this exact reason actors and models going into castings are often reminded by their agents to wear a black or white t-shirt, and a black pair of trousers.
All images from our menswear magazine's MMSCENE Online Exclusive style guide stories captured by photographer Erik Kolics – see the complete shoot.