Supermodel Linda Evangelista stars in the cover story of British Vogue Magazine's September 2022 edition lensed by fashion photographer Steven Meisel. In charge of styling was fashion editor Edward Enninful, with set design from Mary Howard, creative direction by Ronnie Cooke Newhouse & Karl Bolander, digital artwork by Dtouch New York, and production by Prodn. Beauty is work of hair stylist Guido Palau, makeup artist Pat McGrath, and manicurist Jin Soon Choi.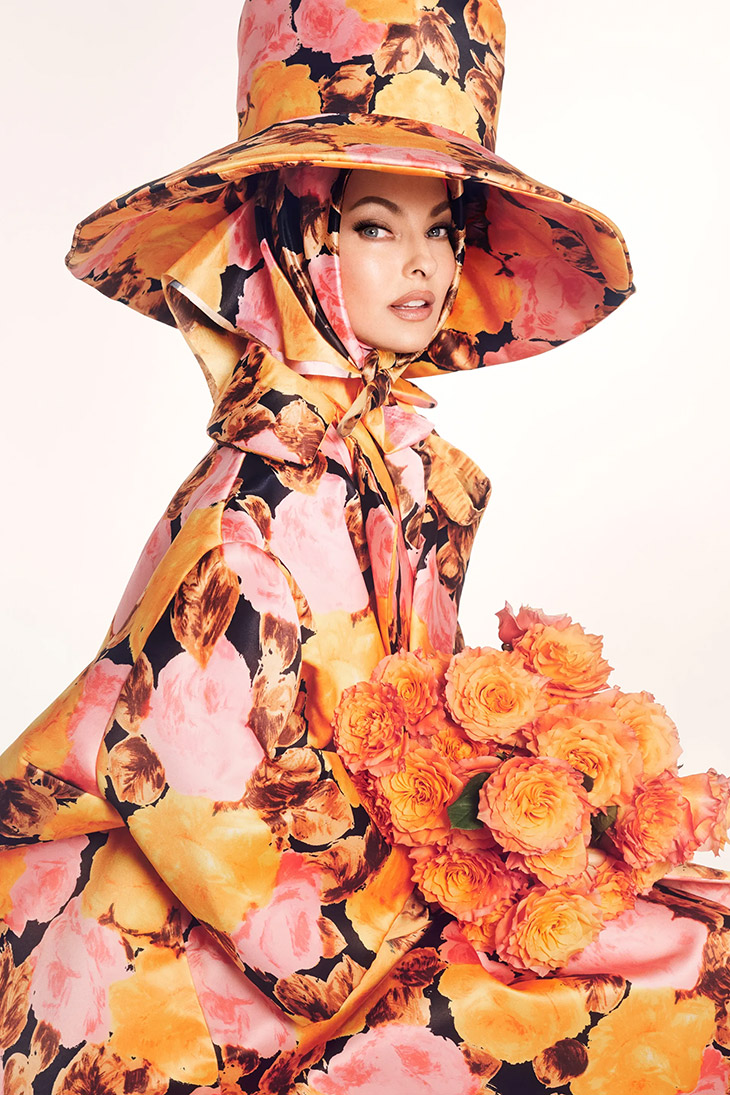 Hermès invited me to choose something, and I remember walking in thinking, 'What the hell am I going to get in here?' The stores weren't like they are today. And then I saw this bag. But even the sales assistants said it was 'démodé', which I guess it was at the time, because it was just left on the top shelf. They actually blew dust off it. Of course, I had no idea who Jane Birkin was.
Those CoolSculpting commercials were on all the time, on CNN, on MSNBC, over and over, and they would ask, 'Do you like what you see in the mirror?' They were speaking to me. It was about stubborn fat in areas that wouldn't budge. It said no downtime, no surgery and… I drank the magic potion, and I would because I'm a little vain, so I went for it – and it backfired. I have incisions all over my body. I have had stitches, I have worn compression garments under my chin, I've had my entire body tightly girdled for eight weeks – nothing helped. I was so embarrassed, I'd just spent all this money and the only way I could think of to fix it was zero calories, and so I just drank water. Or sometimes I would have a stick of celery or one apple. I was losing my mind.

I'm pleased to have settled the CoolSculpting case. I look forward to the next chapter of my life with friends and family, and am happy to put this matter behind me. Am I cured mentally? Absolutely not, but I'm so grateful for the support I got from my friends and from my industry.
You know what, I'm trying to love myself as I am, but for the photos… Look, for photos I always think we're here to create fantasies. We're creating dreams. I think it's allowed. Also, all my insecurities are taken care of in these pictures, so I got to do what I love to do. – Linda Evangelista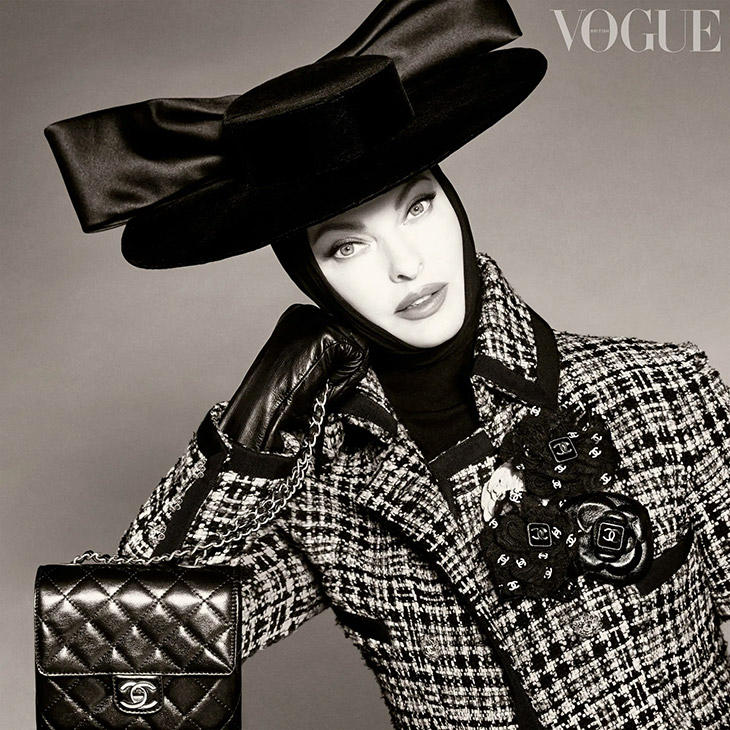 Photography © Steven Meisel for British Vogue, read more at vogue.co.uk