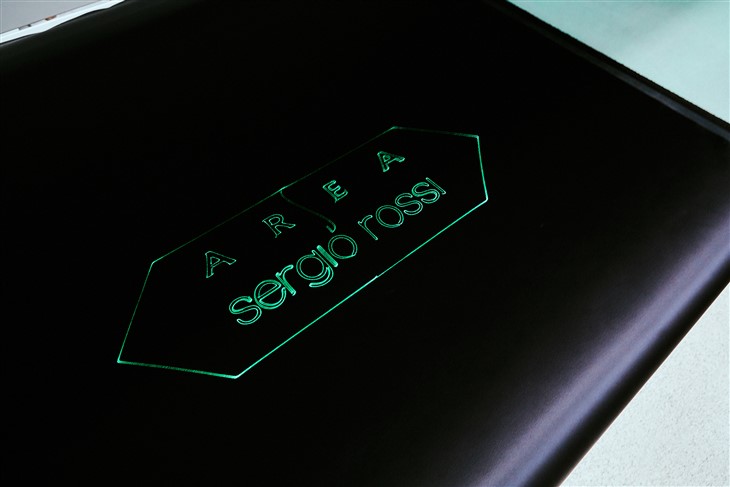 American fashion and accessories design studio AREA announced its collaboration with Italian footwear brand Sergio Rossi during the Area's New York Fashion Week show held on September 12th where they teased four different flat and high heels sandals from the collection. The AREA x Sergio Rossi capsule collection finds beauty in unexpected and challenging places. The full collection will be presented and sold starting February 2023, including sandals, gladiators, pumps and slingback, and it will feature twenty exclusive models.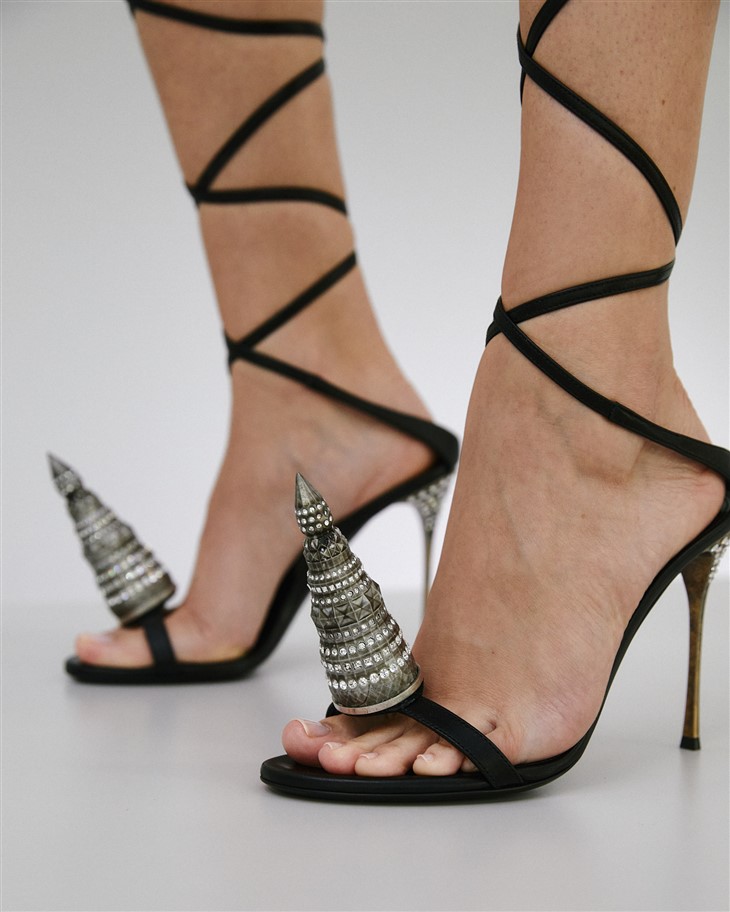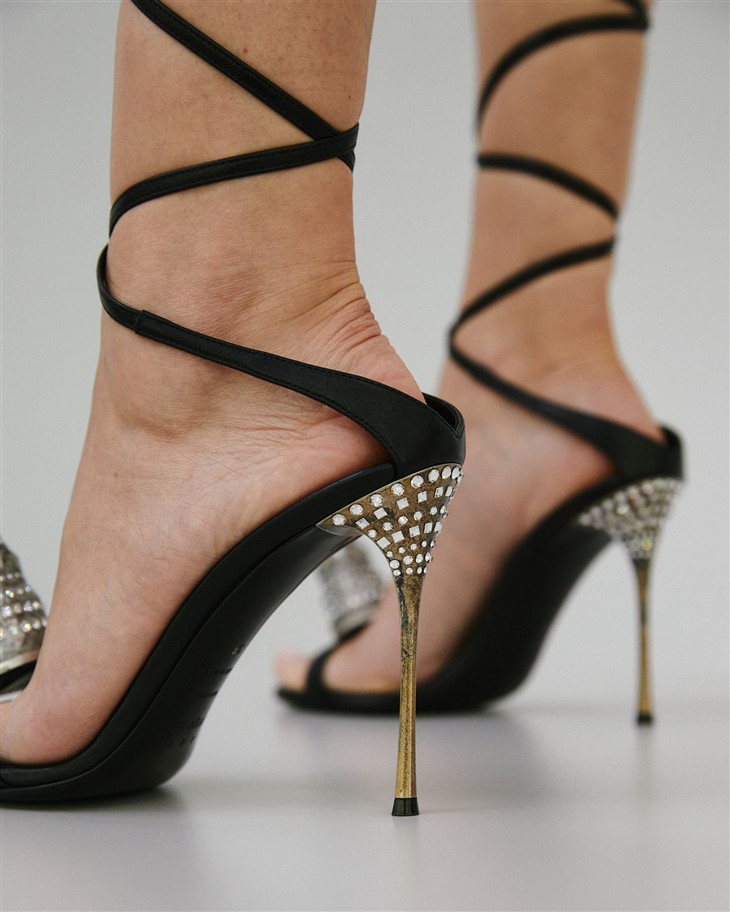 I strongly believe in this partnership that explores the multiple facets of femininity, finding beauty in all its form and expressions. With this collaboration, Sergio Rossi continues to build on a long lineage of collaborations but in this case with one of the most influential brand into the fashion industry. We have the best partner to reshape the rules of femininity together. – Riccardo Sciutto, Group CEO of Sergio Rossi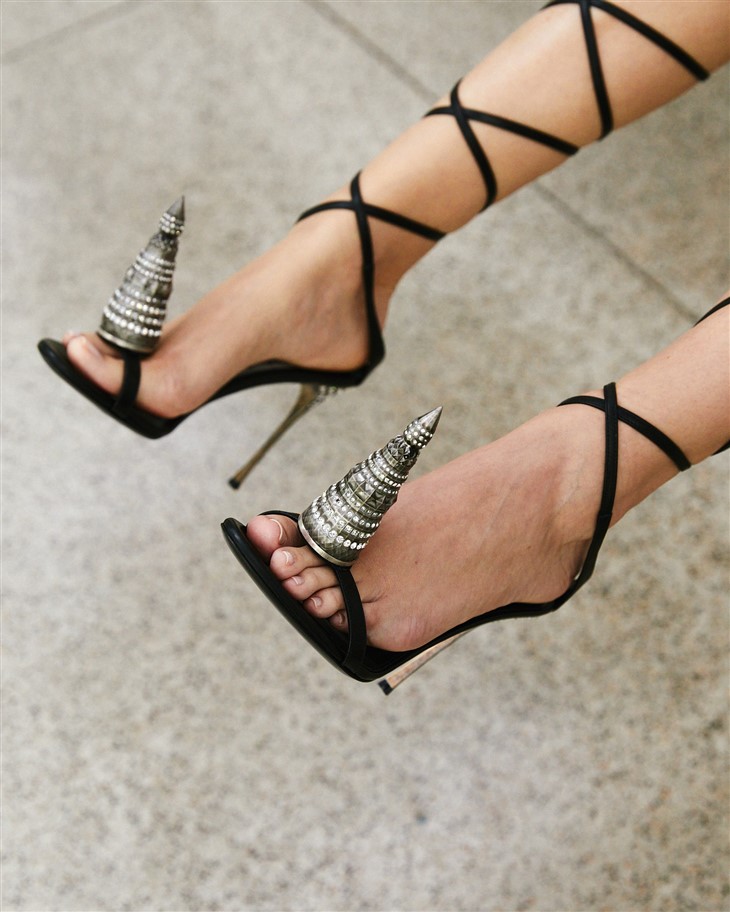 This collaboration embodies the synergy of heritage and expertise infused with modernity and innovation. – Piotrek Panszczyk, Area Co-Founder and Creative Director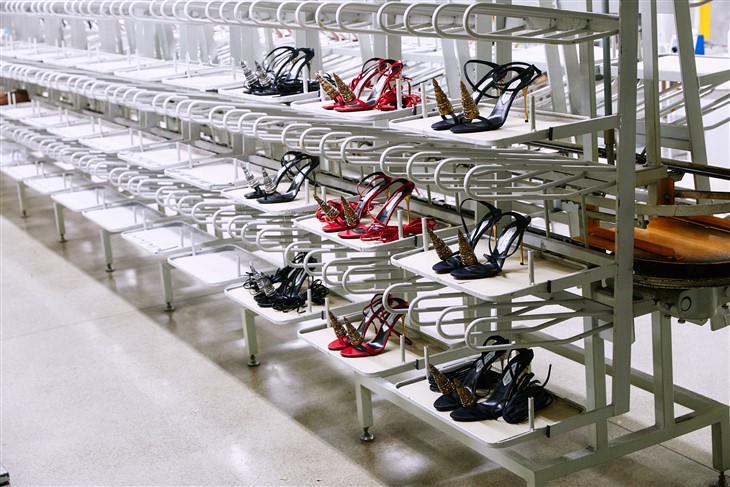 The capsule collection will be available on sergiorossi.com and area.com and in selected and exclusive department stores.