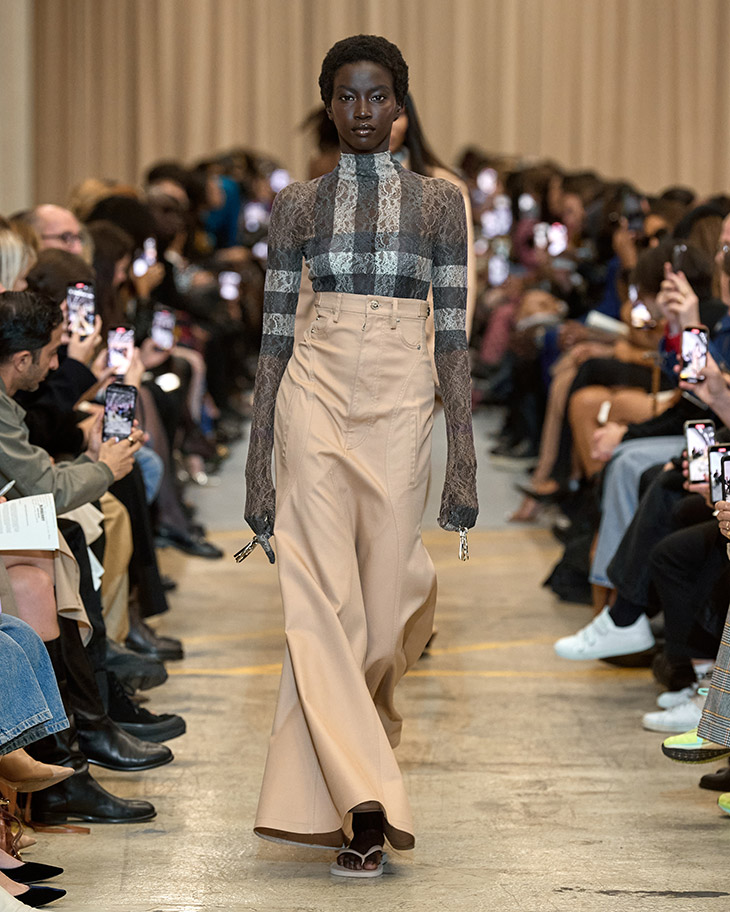 Luxury house BURBERRY unveiled its Spring Summer 2023 Collection, that was inspired by the British seaside, and the beach as a crux of society – a place of community and liberation, on Monday, September 26th, in London. The collection explores contradictory sensibilities and ideas of Britishness through clothes – youth and experience, the intimate and the public, the raw and the refined. For the season, designer Riccardo Tisci celebrates the body, the beach, and Burberry. The looks, for both men and women, fuse sensuality and sensibility. Outerwear and pieces inspired by underwear, swimwear and lingerie are laid atop one another then sliced away, in outfits that interlace the decorative and the functional. The collection that was inspired by the seaside and reimagined within London, embraces the idealism and realism of quintessential British attitude.
In summer, in Britain, the beach is a place of democracy, of community. It is where people from all cultures can join together in simple pleasures. I wanted to translate that ideology – that emotion – to an entire collection. I wanted to express that spirit of togetherness and joy, that reality.

The collection is inspired by the beach as a place where humanity meets, a point where different worlds collide. That tension between dressing and undressing, between revelation and protection, underwear and outerwear, all feels relevant to now and part of Burberry's modern DNA.

This season, we explored a new sensuality – a consciousness of the body. I was inspired by the liberation and openness of youth, of people embracing their bodies and revealing them – a pride in themselves, who they are, their identities. Their freedom. This feels modern, this feels right, and this feels Burberry. – Riccardo Tisci, Chief Creative Officer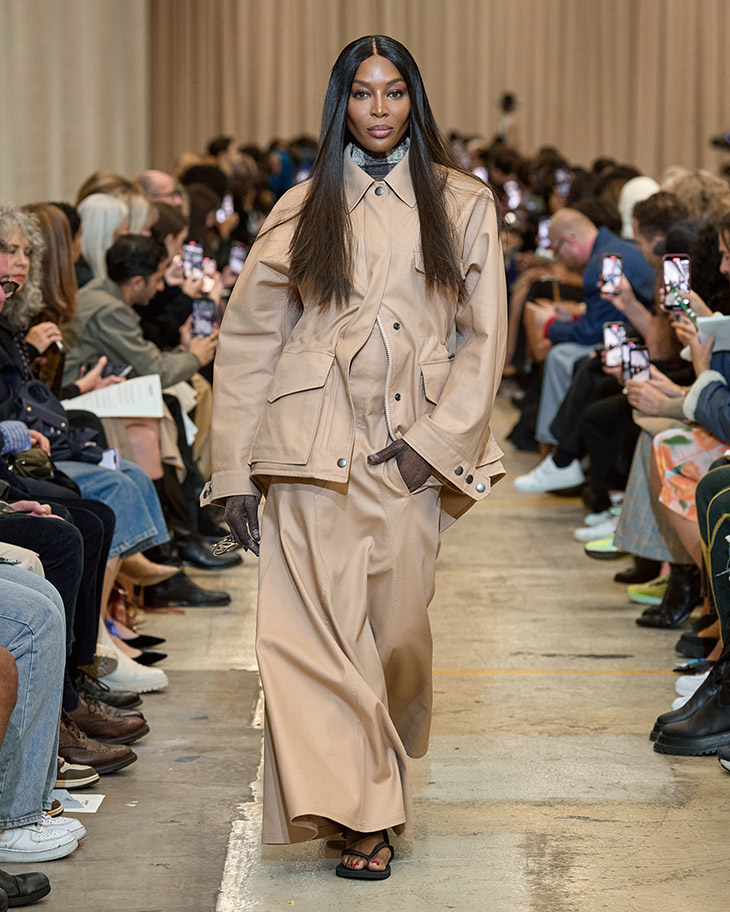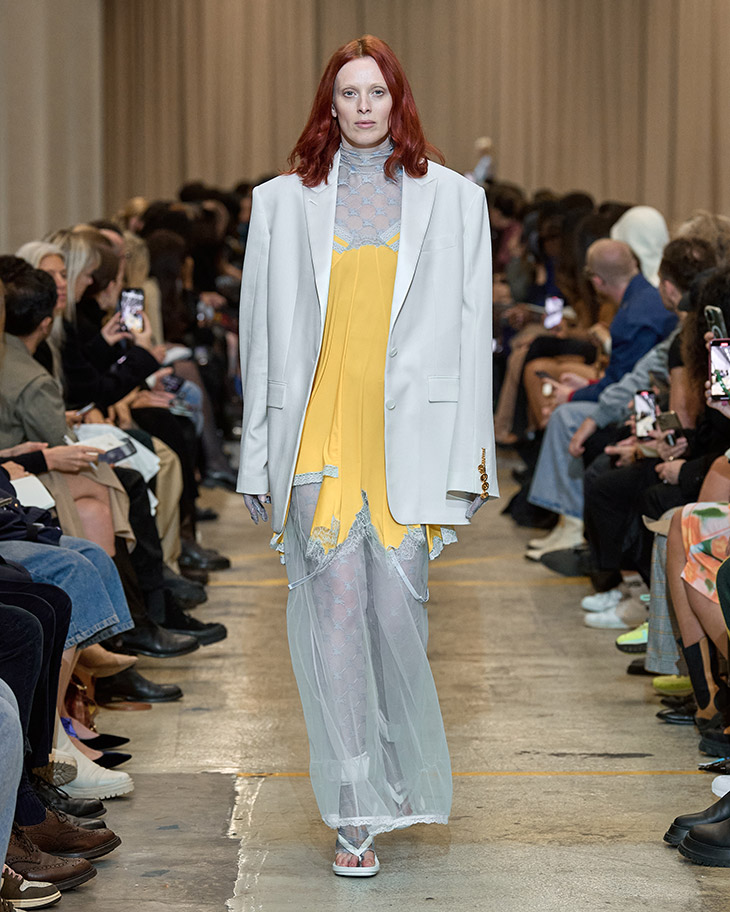 "The Burberry trench coat inspires, always. Its gabardine is washed, used for skirts and jackets gently gathered at the back. Sleeveless, for men and women, it is given a summer sensibility; while in leather it cross-pollinates with biker jackets, each borrowing details from the other. The form of swimsuits fuse into full-length dresses – bodysuits integrated, emphasised through cut-outs around the midriff. Short dresses fasten into bodysuits with trains while, in menswear, swimsuits are combined with trousers, folded over to become decorative details at the waistband.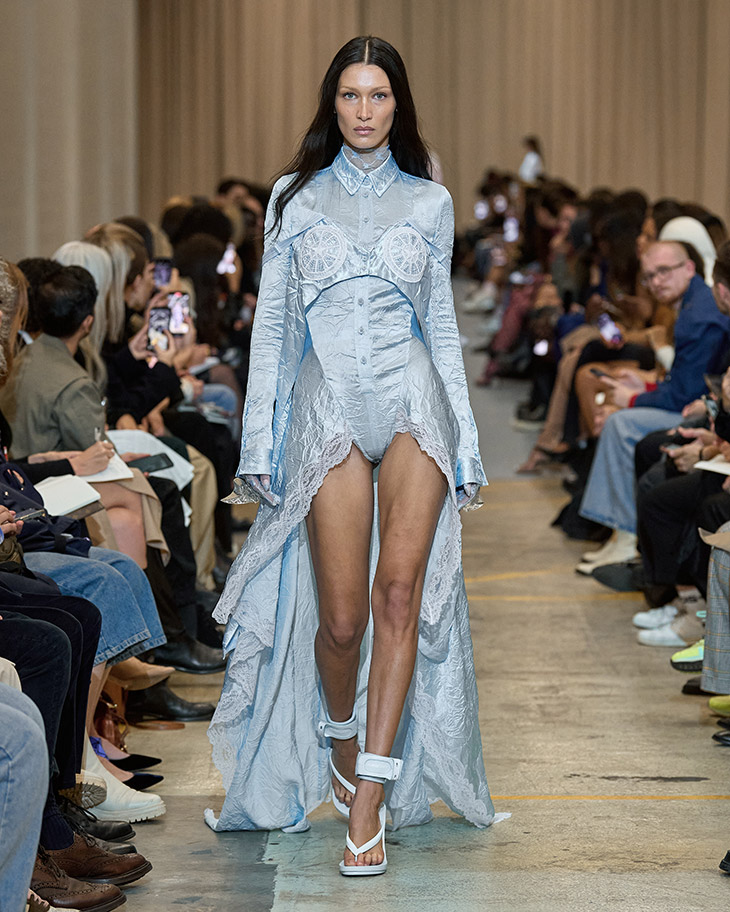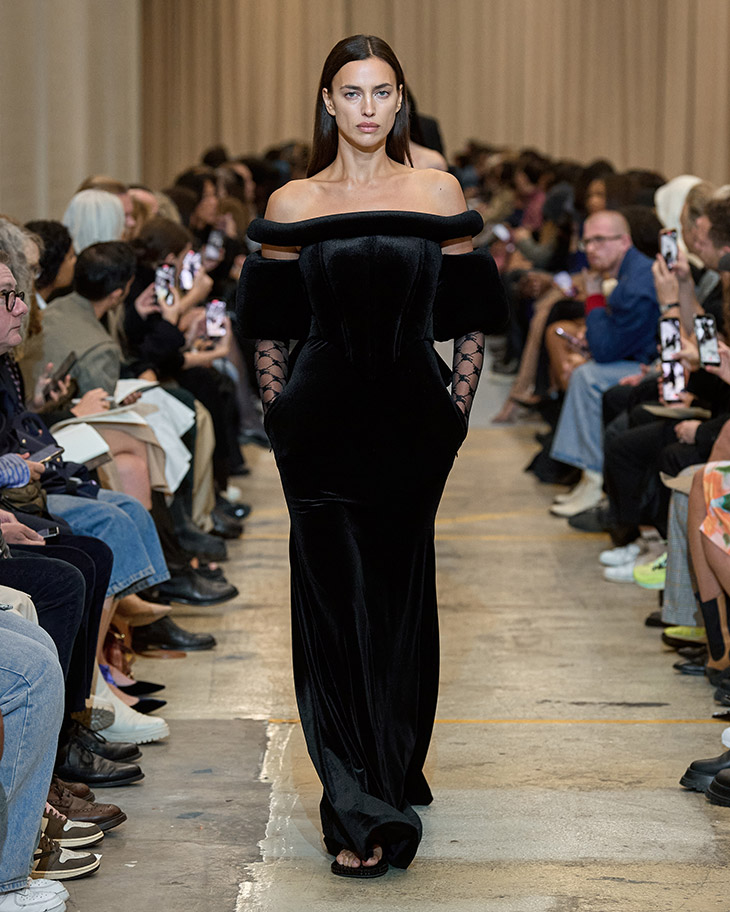 Layering is fundamental – bodies are covered with embroidered tulle catsuits and fishnet dresses, foundations to delineate. Windows are sliced through, offering curious glimpses beneath cutaways, porthole details and insertions of transparencies. Lace is constantly present, seductive and sensual, in multiple patterns, colours and scales – underscoring a fascination with lingerie, worn along or intreated into outwear, inlaid into precise tailoring in a game of revelation." – from Burberry