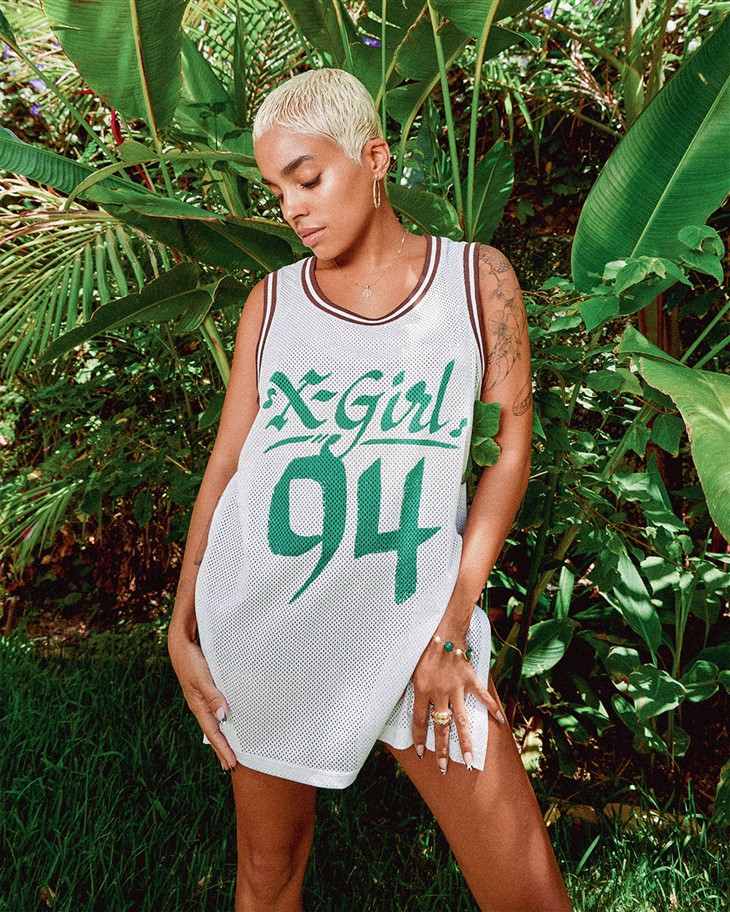 Streetwear label HUF teams up with cult 90s brand X-Girl for a X-Girl x HUF Sounds capsule collection paying homage to the rich culture of dub rhythm. HUF and X-Girl have both been long-recognized as legacy streetwear brands, pulling from music, art, sports, and other street culture influences. Founded in 1994 by Kim Gordon of Sonic Youth, X-Girl established itself as a cult 90s brand and pioneer of the "Girls Movement" in the fashion industry.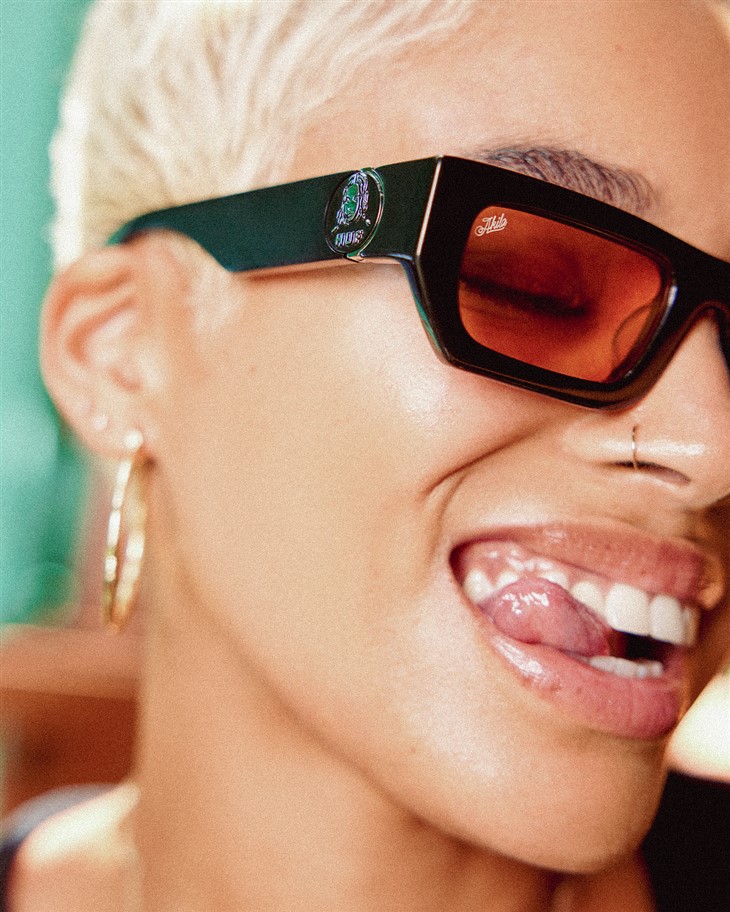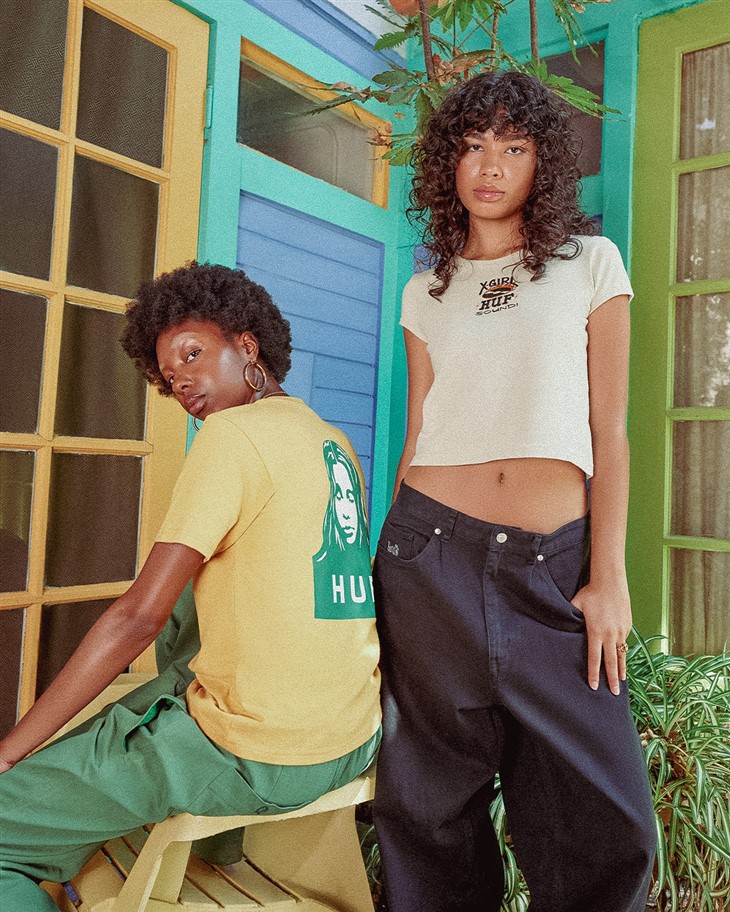 HUF continues its 20th Anniversary celebration with an ongoing series of collaborations taking inspiration from its global community, and this collaboration celebrates the trailblazing history of both brands in a capsule that pays homage to dub music culture. Born from reggae and a subgenre of electronic, this capsule blends aesthetics and design elements found in dub rhythm & dancehall. Key dub-inspired elements found in the collection include a palette with shades like mustard, forest green, and burnt orange, and include details inspired by dancehall album covers and hand-painted signage. – from HUF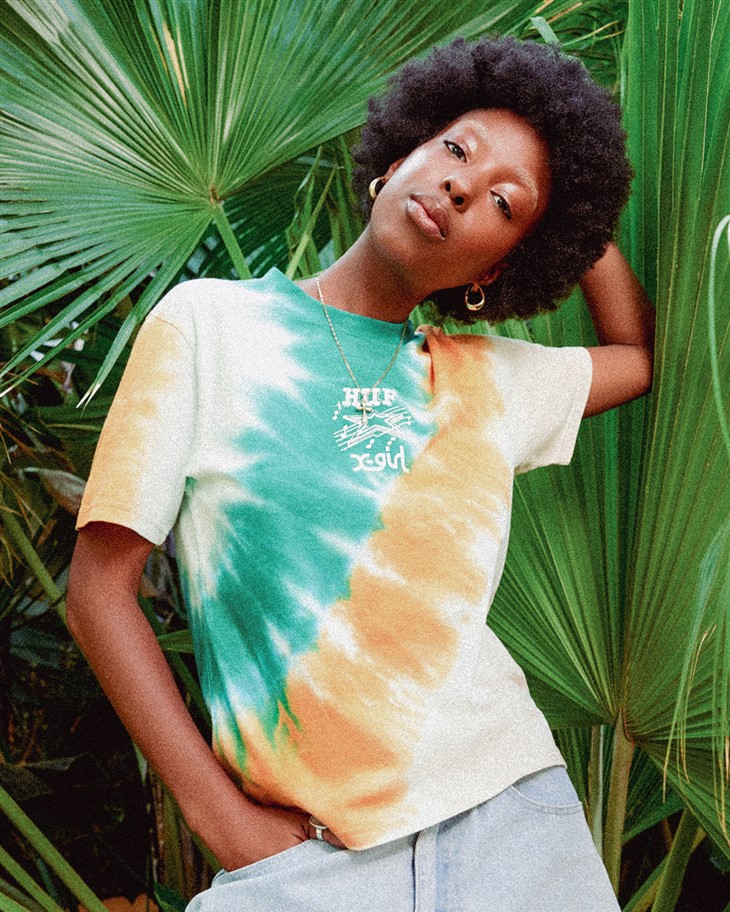 The HUF x X-Girl collection features lightweight cottons, rayons, terry cloth, and a custom pop-color camo print overlayed on an assortment of tanks, graphic tees, mesh headwear styles, and accessories. Key pieces in this capsule include the Home Team Jersey, the Resort Short & Short Set with an all-over dub-inspired print, the Camo Skate Pants, and the Bad Gyal Tank.The collection also includes a range of sunglasses designed in collaboration with Akila. With HUF's logo on the temple and flat top frames that can be styled for a retro or futuristic look, the sunglasses will be available in two colorways; black frames with orange lenses, and a color-block option with green frames contrasted by white tortoiseshell arms.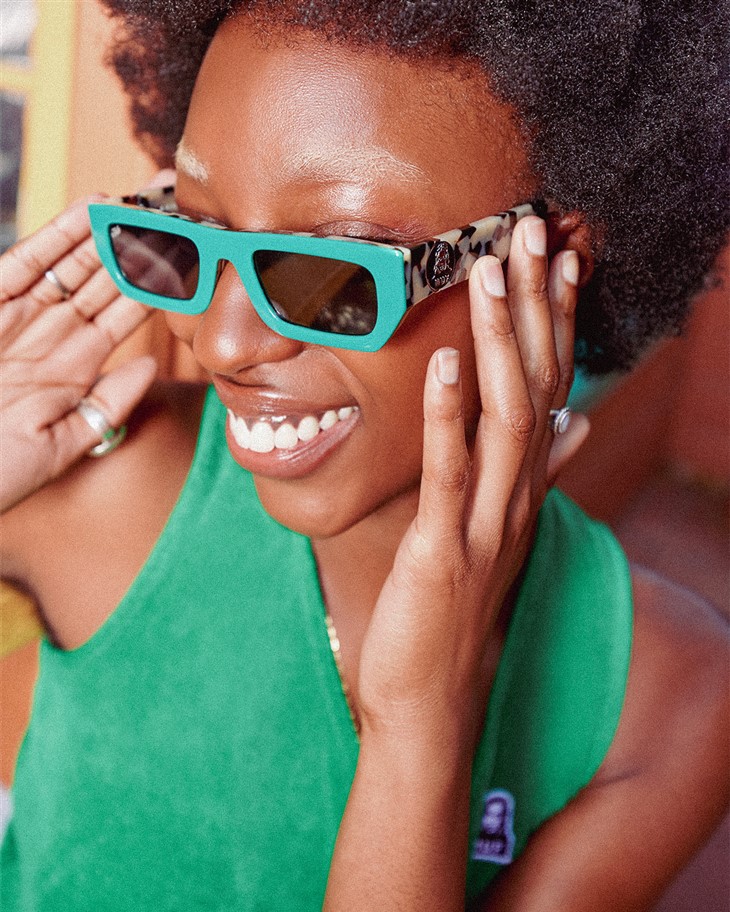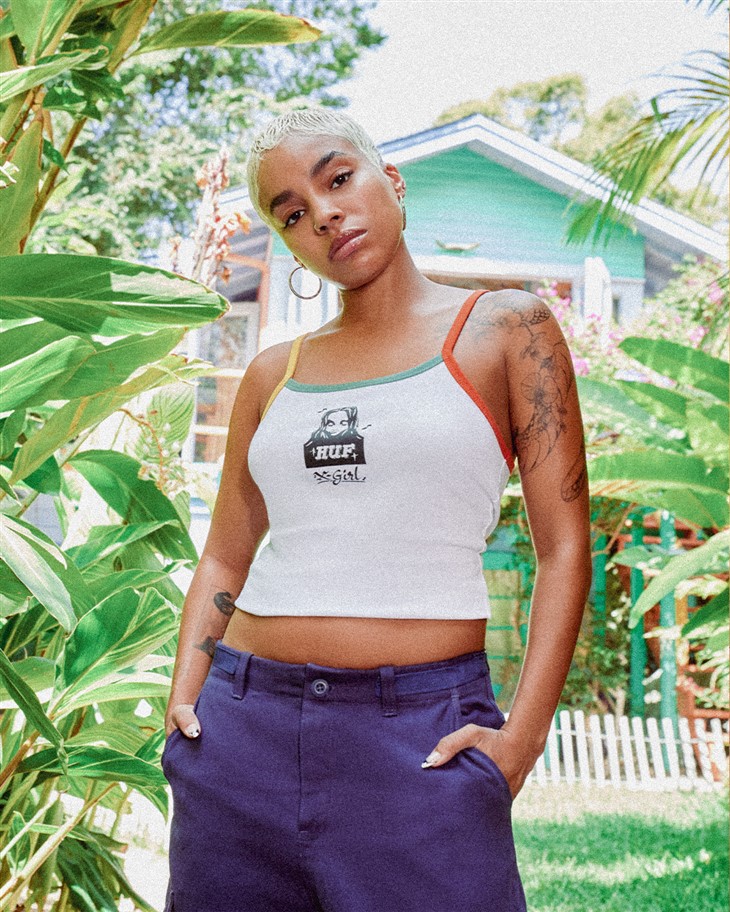 The HUF x X-Girl collaboration was released on September 1st, 2022 and is available on HUF's website and flagship store.