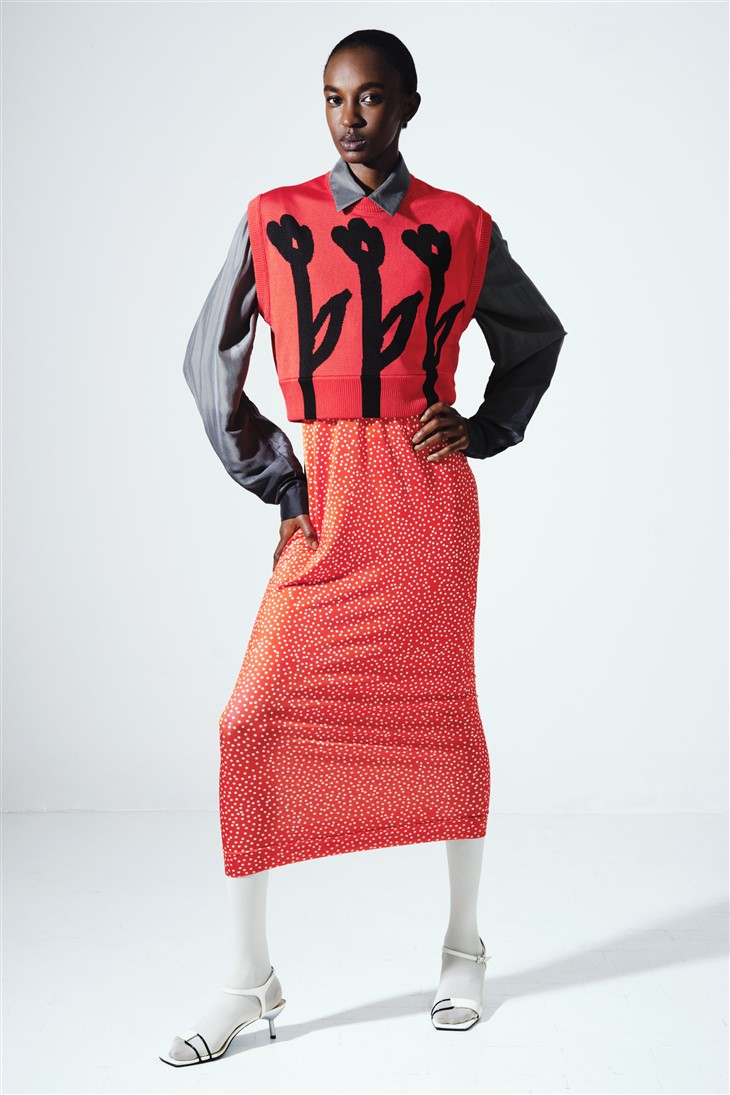 Designer ARTHUR ARBESSER presented his Spring Summer 2023 Collection, with a lookbook captured by Driu & Tiago, as a part of the ongoing Milano Fashion Week. For this season, designer was inspired by his childhood in the late 80s when Lego's, funky rainbow pencils and wooden beads seats dominated the culture. The collection was constructed in a childlike manner of simply putting things together; merging a found piece of driftwood with a small rhinestone or freely painting on the side of a cardboard box.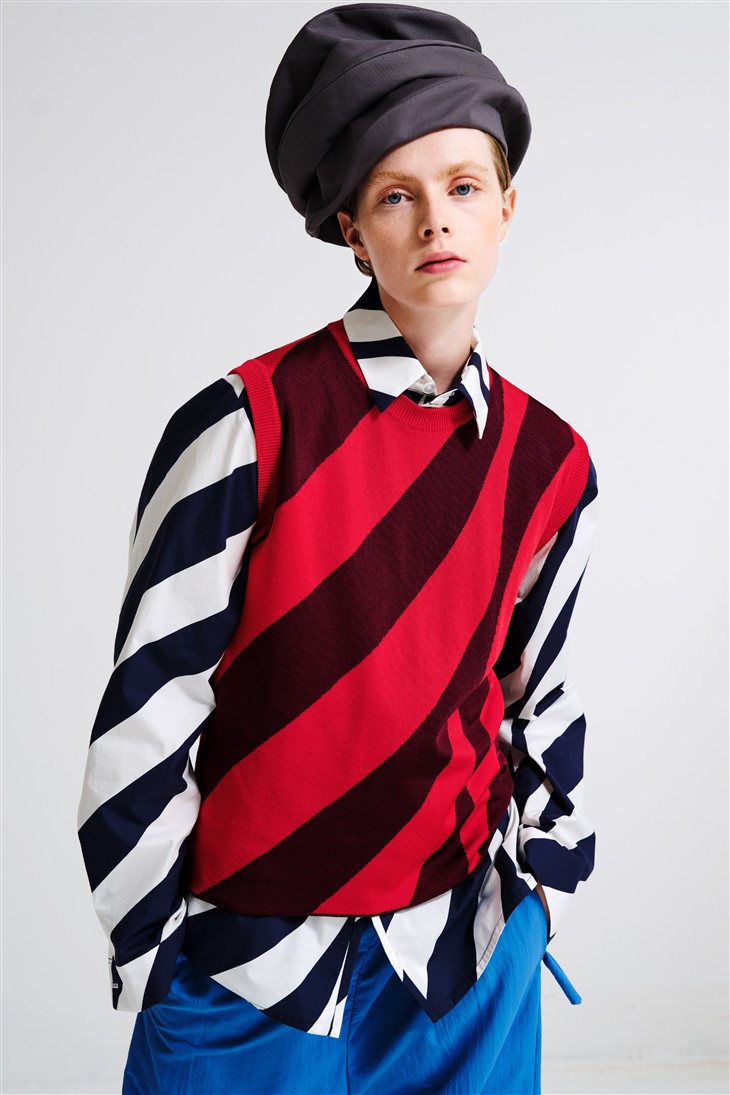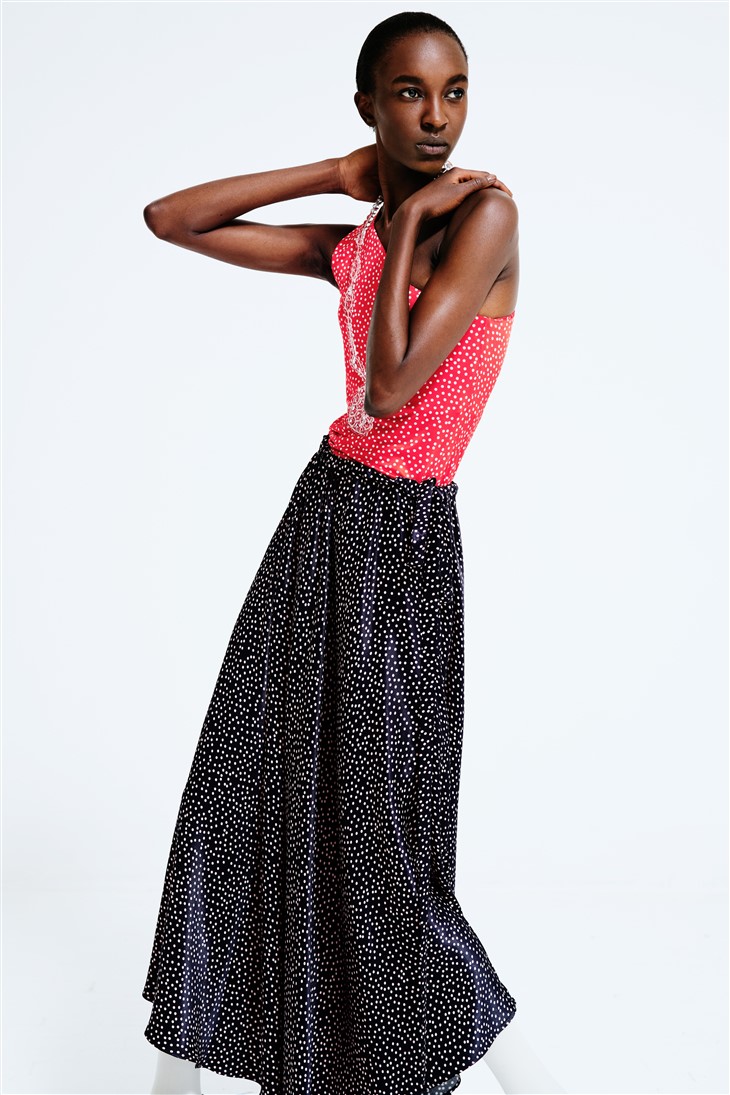 Some things have changed over the last few years.
Not everyone is as serene as they used to be. A lot of my friends are understandably more pensive and somehow more reserved, less social.
One first reaction to this change was a purposely positive, free and easy sentiment as the intuition for Spring Summer 2023.
I dove again into my childhood years in the late 80s, when the saturated colors of Lego blocks, fresh
watercolor palettes, funky rainbow pencils and seat covers made out of wooden beads dominated my life. But also that particular fantasy: that your room is your universe, boosted by colored curtains and wallpaper.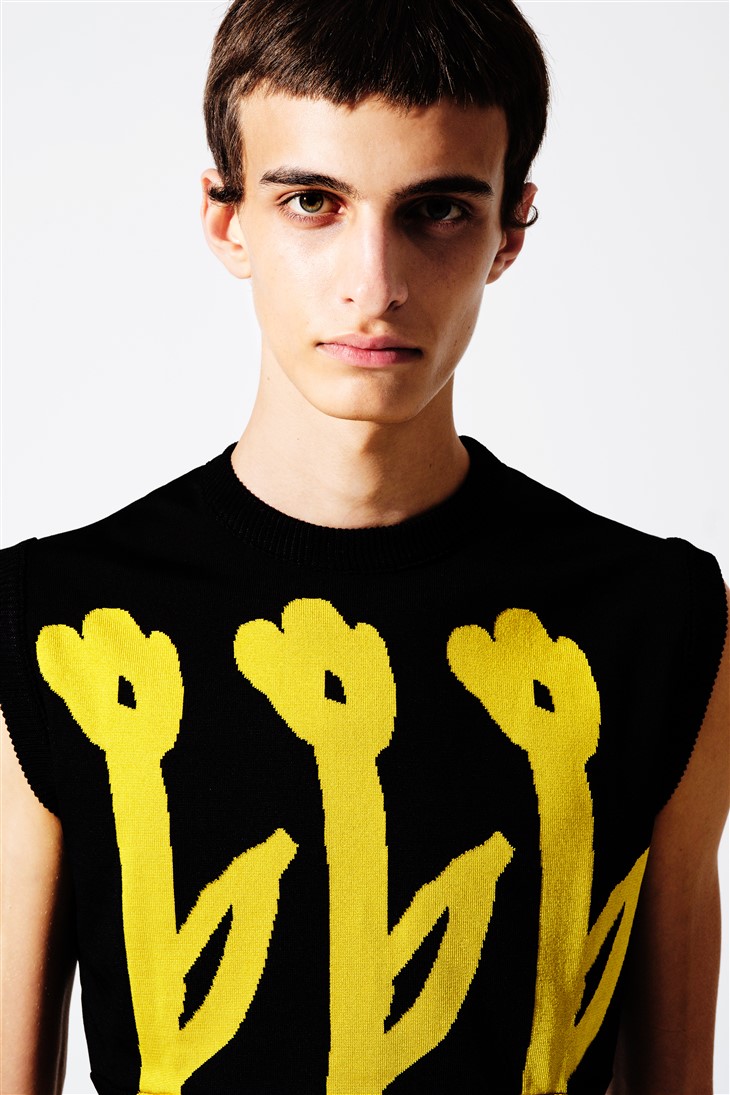 A constant point of reference for my creative universe has been my love for German expressionist Ernst Ludwig Kirchner. His energetic brushstroke using dense, rich colors and the sharp observation of his depicted characters inspired the thick, naive floral drawings, vibrant oil paint doodles, twisted stripes and a tiny harlequin patterns this season. – from Arthur Arbesser