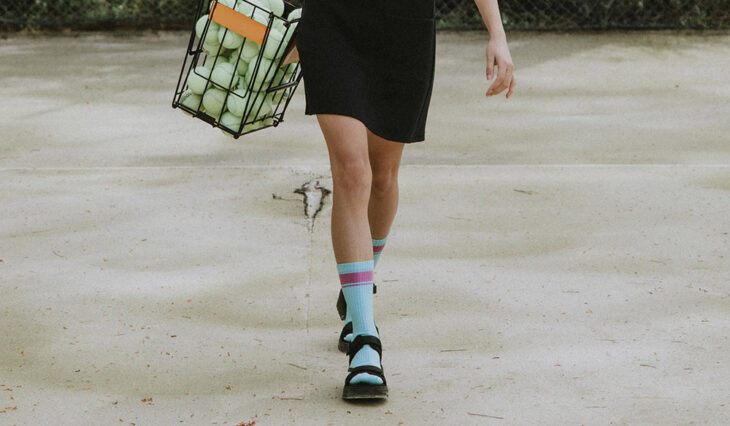 Socks are one of those clothing items we never really think about unless we're putting them on or taking them off. But the truth is socks provide more than functional protection and support. They're also key components of various outfits and serve as a subtle yet significant part of fashion.
With this in mind, let's take a look at seven types of socks and the best ways to wear them:
No show
Commonly referred to as loafer and slip-ons, no show socks are socks that are barely visible when worn with shoes. The best no show socks for women and men provide comfort and support while allowing for a sockless appearance. This makes them ideal for ballet flats, boat shoes, loafers, and low-top sneakers. Since they're most commonly paired with shorts, no show socks are most commonly worn during warmer times of the year.
Low cut
Otherwise known as ankle-cut, low cut socks extend up to the ankle. As a result, they will be visible unless worn with pants. Low cut socks are often worn during physical activity such as exercise, hiking, and sports. However, ankle-cut socks are also ideal for casual streetwear styles.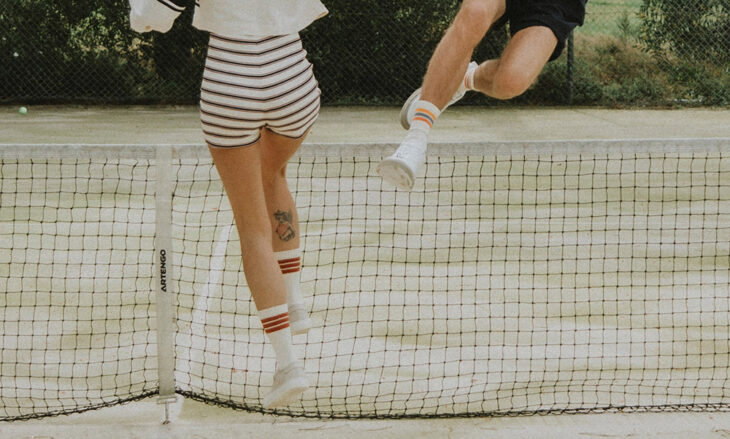 Quarter
Frequently called mini-crew and micro-crew, quarter-length socks have a standard length of six inches. As a result, they're in the middle between low cut and crew socks. This makes quarter-cut socks ideal for a variety of situations, including athletic, casual, and formal dress settings. We recommend pairing quarter socks with high-top sneakers and similar types of footwear.
Crew
Generally speaking, crew-length socks are the most popular type of socks sold around the world. That's partly due to their versatility; crew-length socks work well with a variety of different outfits and forms of dress. While they can be worn during the summer, crew-length socks are ideal for winter due to the extended coverage they provide. We recommend pairing crew socks with denim jeans and casual footwear.
Mid calf
It's no surprise mid calf socks are long enough to cover the bottom half of your calves. They're ideal for various athletic activities as well as casual settings. However, mid calf socks are most commonly worn in formal settings. But there's a catch; many people opt for bright, colorful, and patterned mid calf socks to be worn with formal attire. When paired with a matching tie, so-called funky mid calf socks provide an easy way to add some flair to an otherwise dull and drab suit ensemble.
Knee high
Traditionally worn with formal dress slacks, knee high socks provide a smooth and seamless transition from the foot to the knee. However, knee highs are becoming a popular choice when paired with boots, skirts, and jackets. They make the wearer appear taller and thinner while also providing adequate insulation during the colder times of the year.
Over the knee
The difference between knee high and over the knee socks is subtle but significant. As the name suggests, over the knee socks cover the knee and a little bit of thigh. They're often used as a way to bridge the gap between casual footwear and slightly more formal clothing. For instance, over the knee socks work great when paired with sneakers and skirts. They can also be worn with heels if matched with the right jacket and dress.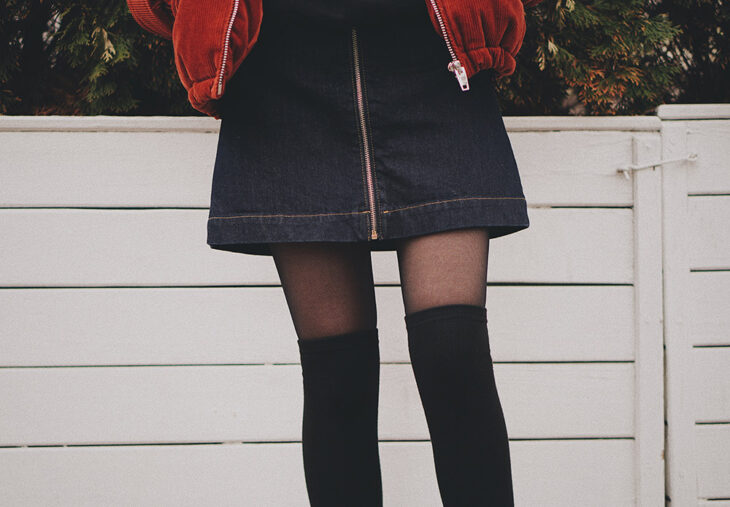 Thigh high
Thigh high socks provide a great way to look sexy and professional at the same time. They work well with miniskirts, dark dresses, and athletic shorts. Heels, boots, and even sneakers can be worn with thigh high socks, depending on the overall outfit.
Socks don't get enough credit for the role they play in putting together a great-looking outfit. Sure, socks provide functional comfort and support, but they can also be used to add something extra to your next ensemble. With this in mind, make a point to stock up on multiple pairs of socks in various cuts and colors.
Julie Steinbeck is a freelance writer from Florida. She enjoys covering topics related to business, fashion, and travel.