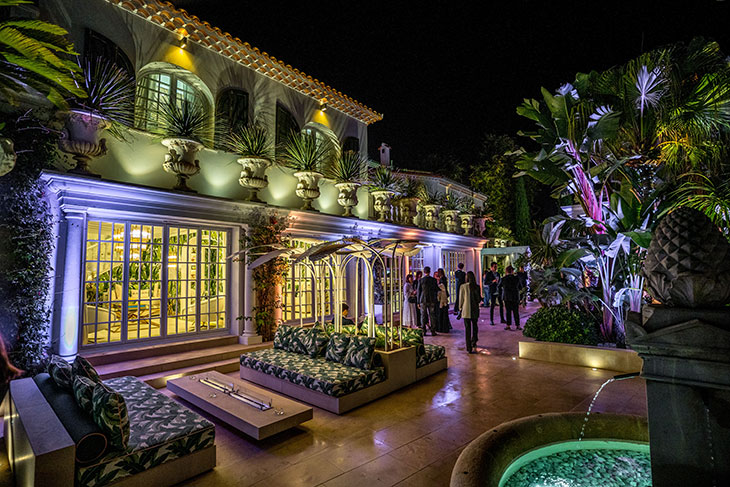 DSCENE Editors Zarko Davinic and Katarina Doric had the honor of being Philipp Plein's guests at his opulent villa, "La Jungle Du Roi" in Cannes, where he celebrated his new projects with a big party. The designer took them on a journey through his charming garden to talk about his latest projects, including watches, eyewear and fragrance, as well the upcoming hotel in Milan.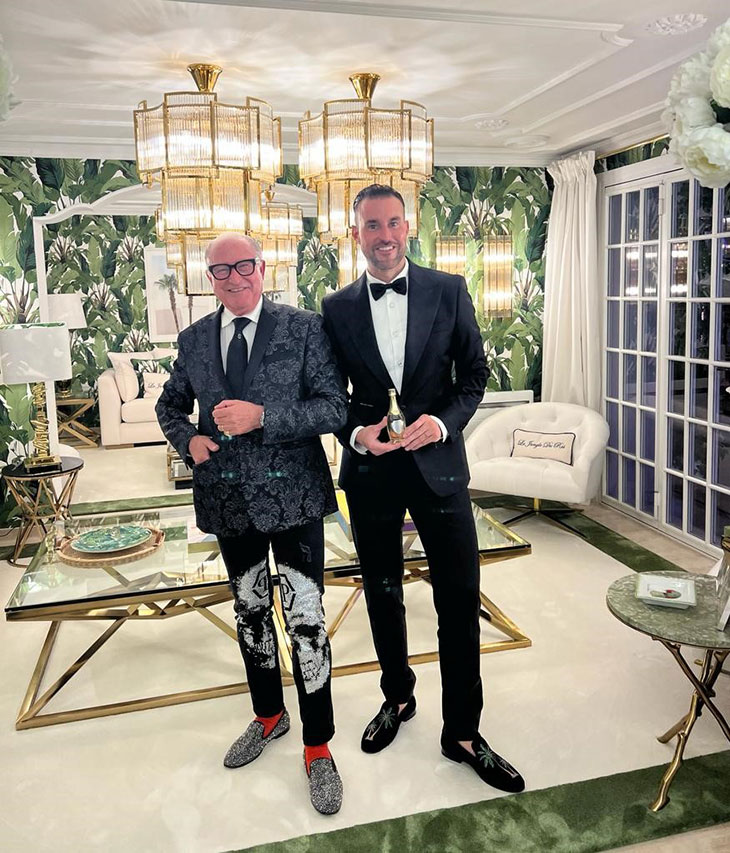 First, Philipp introduced us to his latest collection of watches made in collaboration with Timex, and a rally he organized in New York to promote them.
Philipp Plein: We have recently started to engage in licensees, which is very exciting, as we never did licensees before. During the pandemics, we started 12 licensees, and few of them you can see here. The fist one are watches and jewelry, that we did with one of the biggest players in the industry, Timex. They have a lot of luxury and commercial brands, and of course, we are a part of the luxury division. Together with them we created our first collection that already had a big success. The forecast has just confirmed the estimate of 25 million for the next year, which is very big success story for the Philipp Plein brand.
We believe the watches go very well with luxury cars, as they are very similar. The details of the watch remind me of the engine of a car, and this is why we linked the two together. We also started doing rallies, as there's a big excitement around cars. We did rally in New York with 150 cars and we killed it! We did a tour around NYC and closed Times Square for 15 minutes. Even the police didn't do anything (laughs). All the cars were branded with Philipp Plein Skeleton watch, which I'm wearing right now. This was the first rally and now we are doing Los Angeles, and then Las Vegas. Crazy things are going to happen, stay tuned.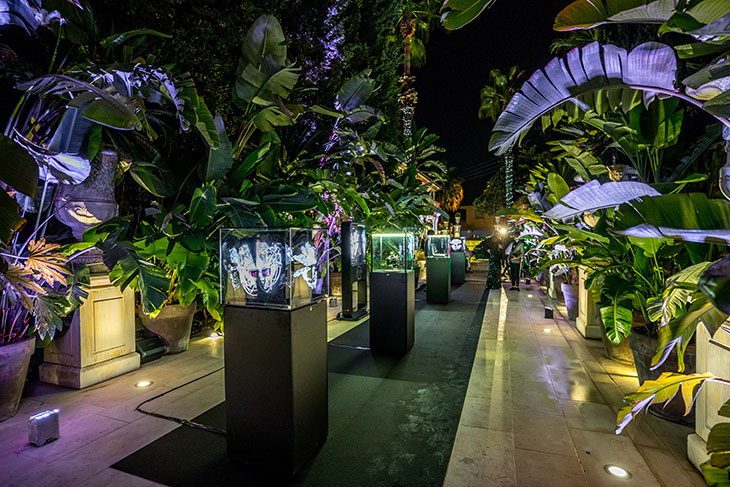 As we continued to walk through the garden, Philipp showed us a 3D artwork that promotes his eyewear collection made in collaboration with De Rigo, and the accompanying NFT collection.
PP: The project number two is another license, the eyewear, which we have started with one of the biggest players in the eyewear industry, De Rigo. They are an Italian traditional family company which has together with us created an NFT as well. We sold the limited edition of 1000 NFTs and eyewear pieces during Silmo in Paris in two days. It was really an amazing launch and we are vey excited about it. We also plan to expand the collaboration to Plein Sport.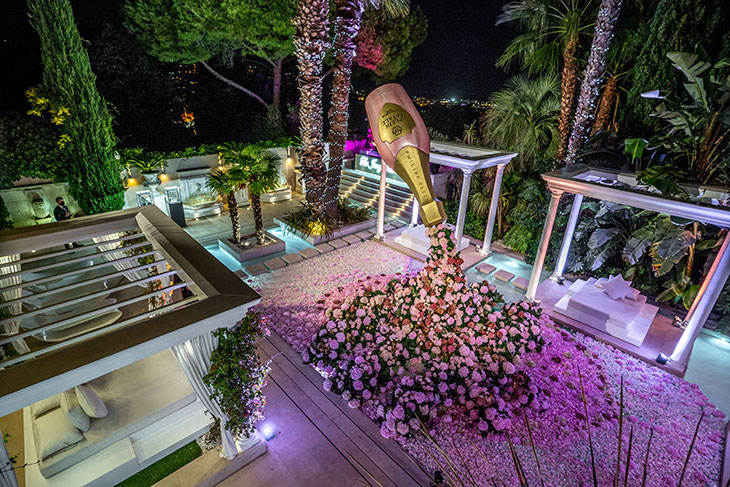 Last but not least, the project Philipp is very proud of, his first female fragrance "Fatale" presented as a giant champagne bottle pouring out flowers.
PP: Then we are coming to our next project – our first female fragrance. The idea is not only that it is a nice fragrance, but I wanted to create a story around it. I never met a woman who doesn't like champagne. It is something that you open to celebrate. We wanted to create something to celebrate life and love and that's why it comes in a champagne bottle. We named it "Fatale". It is created by Master Perfumer Alberto Morillas, who also did some of the iconic perfumes, such as CK One, Aqua di Gio, Saint Laurent Opium. He is really a legend and a super cool guy.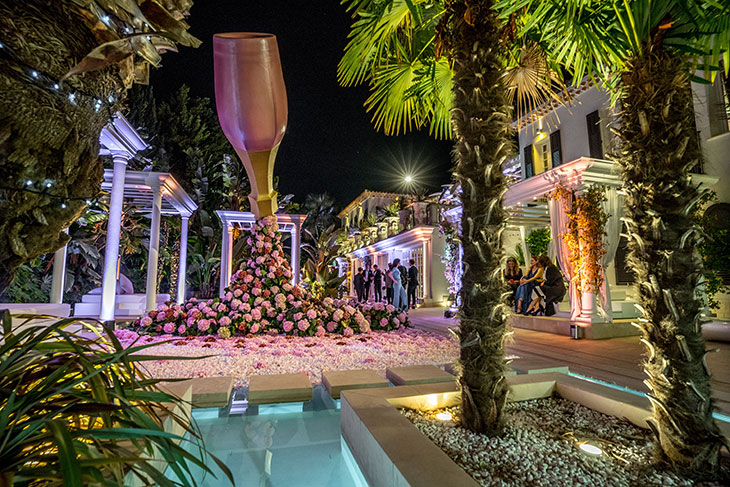 We also talked to Philipp Plein's Global Brand Director Giorgia Pivetti about the upcoming Philipp Plein hotel in Milan.
Georgia: The Philipp Plein hotel in Milan is planned for 2023 and it is going to be a total experience. The customer is in the center of everything we do. We have different concepts inside of it. We have skull bar, the pink day bar, bakery. We also have Philipp's, which is going to be a restaurant and a club, and then we have Crystal beach which is going to be an outdoor space with cabanas and little pool. It's going to have 15 rooms and each of them offer very different experience. Boutique hotels are the future of travel, as you can focus more on the customer and you can deliver more. This hotel is going to be very special; there is no place in Milan that offers the experience like this.