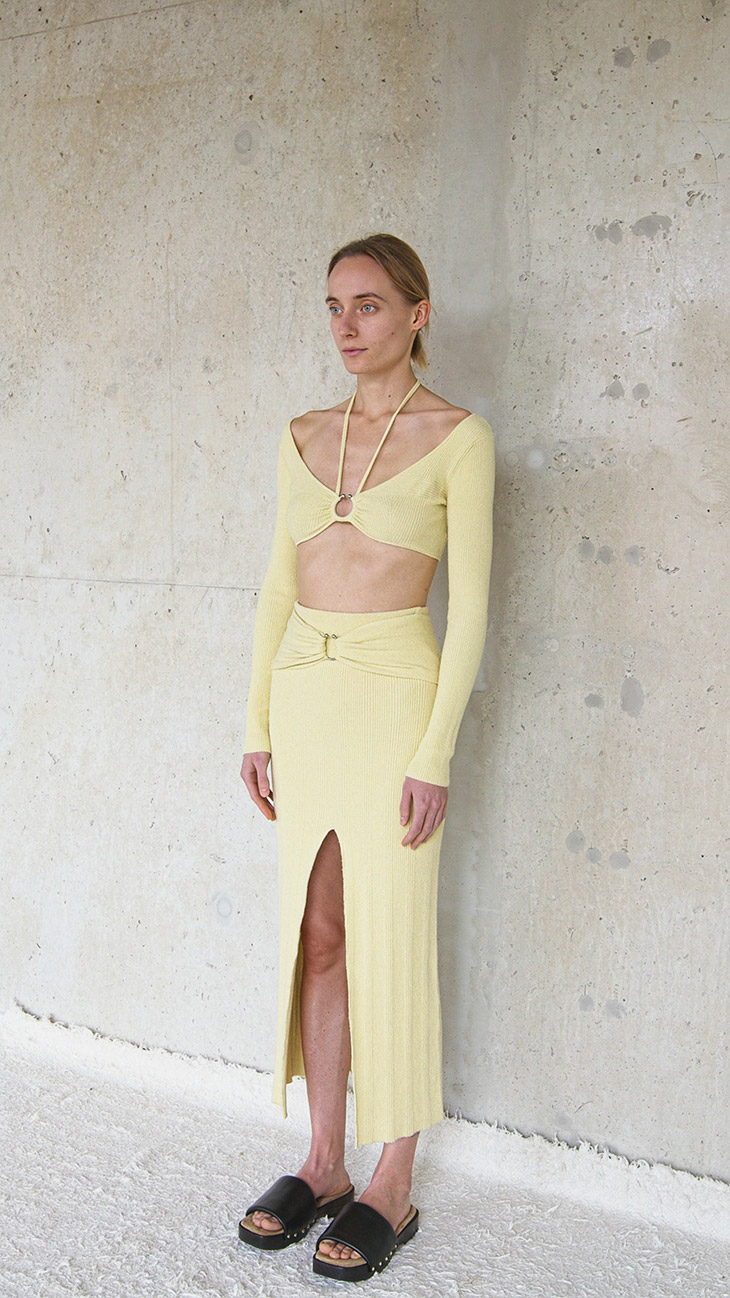 Fashion brand NANUSHKA presented its Spring Summer 2023 Collection, that explores craft and process, on Thursday, September 29th, during the ongoing Paris Fashion Week. The collection titled Spirit and Matter examines the ability to approach design organically and leave room for accident. It brings the concepts of fluidity, self-expression and perception, and it offers a refreshed take on juxtaposed proportions. For the season, the brand fuses feminine and masculine elements, and highlights the softness and the strength of both menswear and womenswear.
New heritage, innovative craft and bohemian spirit comprise Nanushka's core design principles. I believe that spirit shines through matter, and Spring/Summer 2023 aims to evoke this sentiment with its expressive textures, colors and silhouettes.

Moreover, this season serves as an embodiment of artisanal luxury – bringing decorative yet functional craft elements finished by local experts to present beautifully crafted garments, inspired by Hungarian heritage. The human touch is not always visible, but it shines through in every detail. – Sandra Sandor, Nanushka Creative Director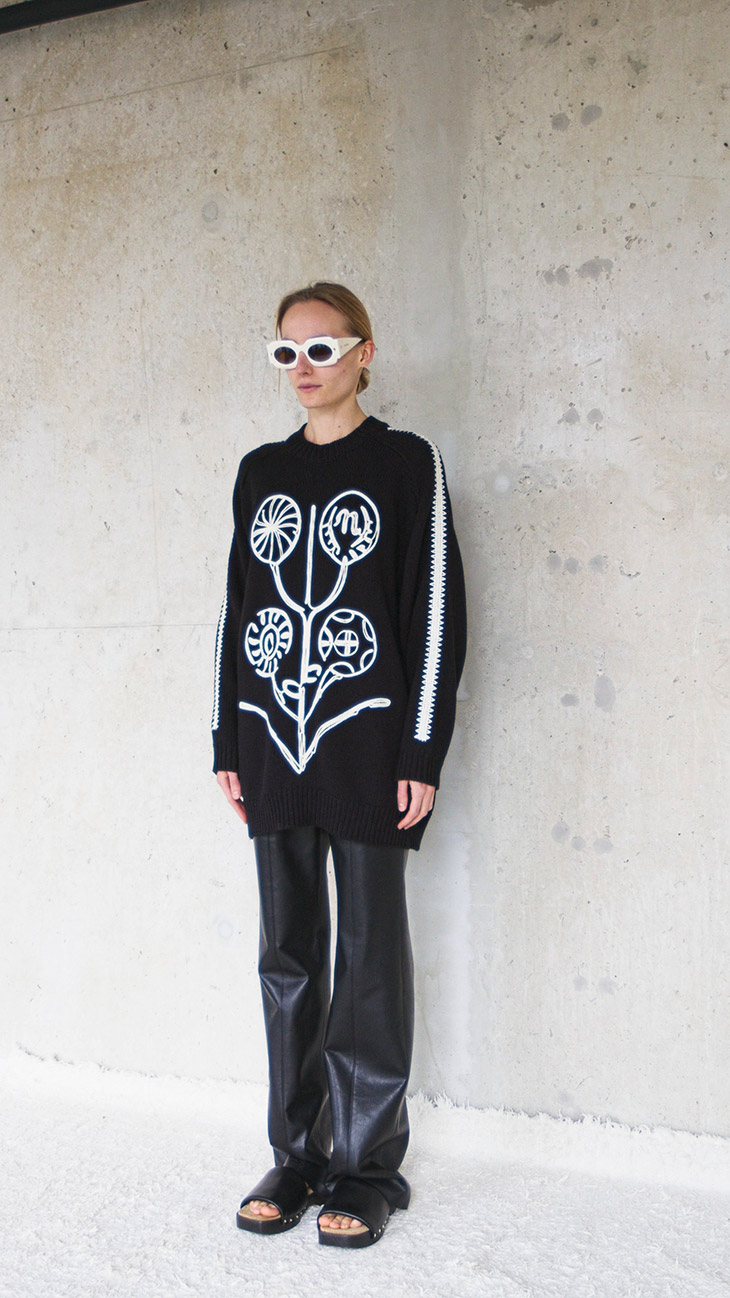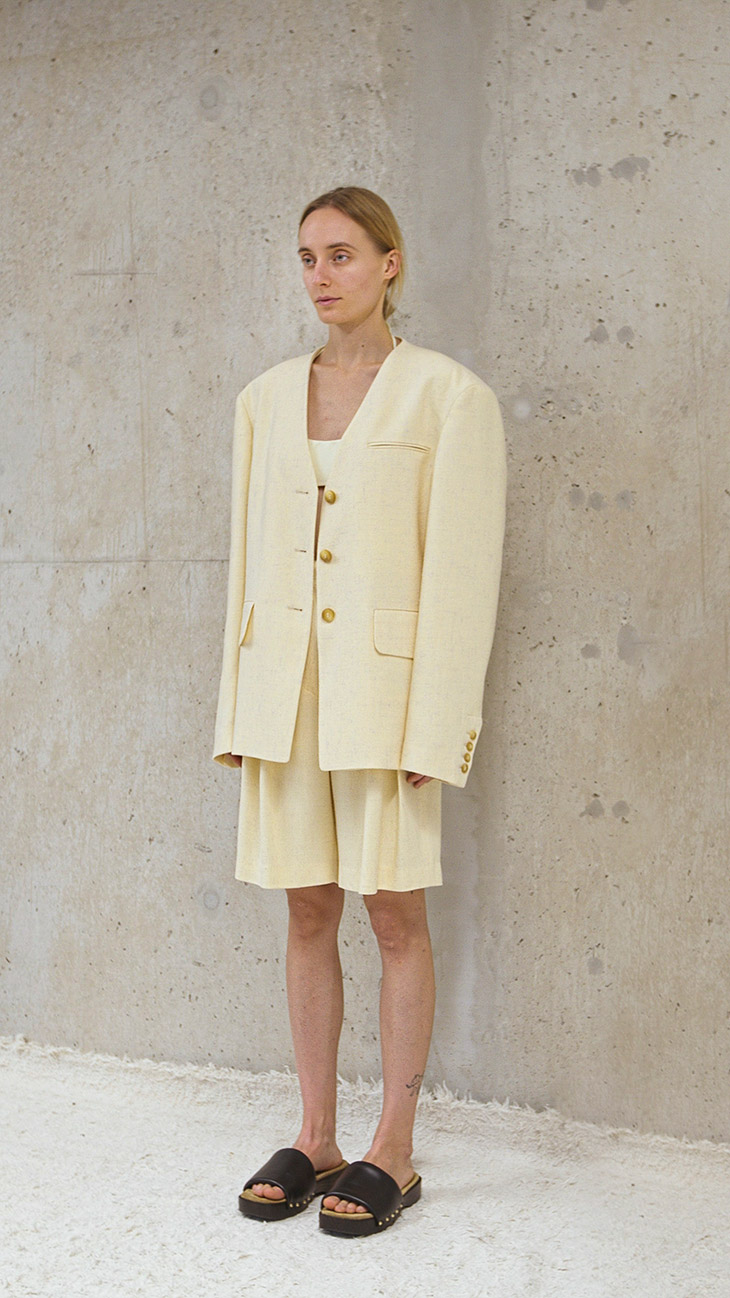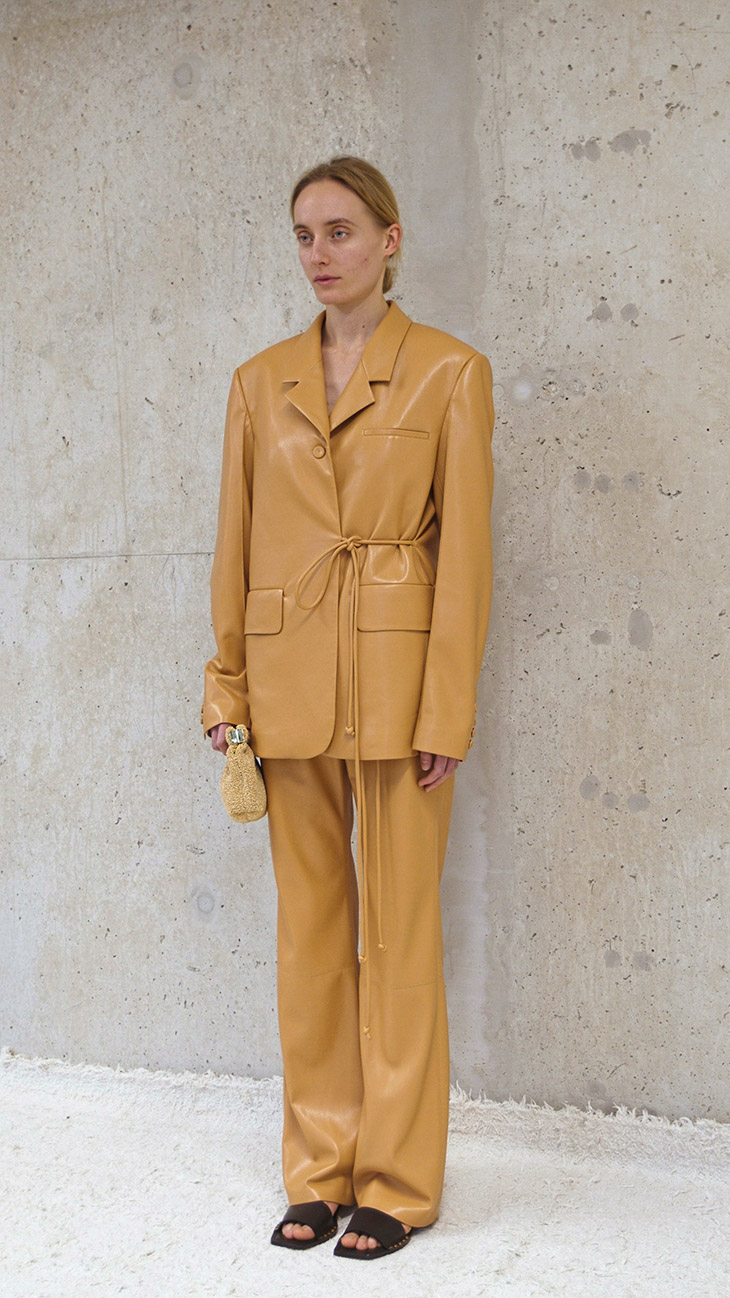 "Spring/Summer 2023 illustrates the physical process of craft and design. Handcrafted elements co-exist with technical fabrics across the collection, exploring the interconnectivity of beauty and function. This collection demands an intuitive and organic design approach, leaving room for unintentional results such as distorted prints caused by draping, and new silhouettes created by versatile tying techniques. Neo-natural elements also shine through, as Nanushka's ongoing jewelry collaboration with Athens-based brand, Vasiliki, delivers organically formed pieces crafted from precious metals.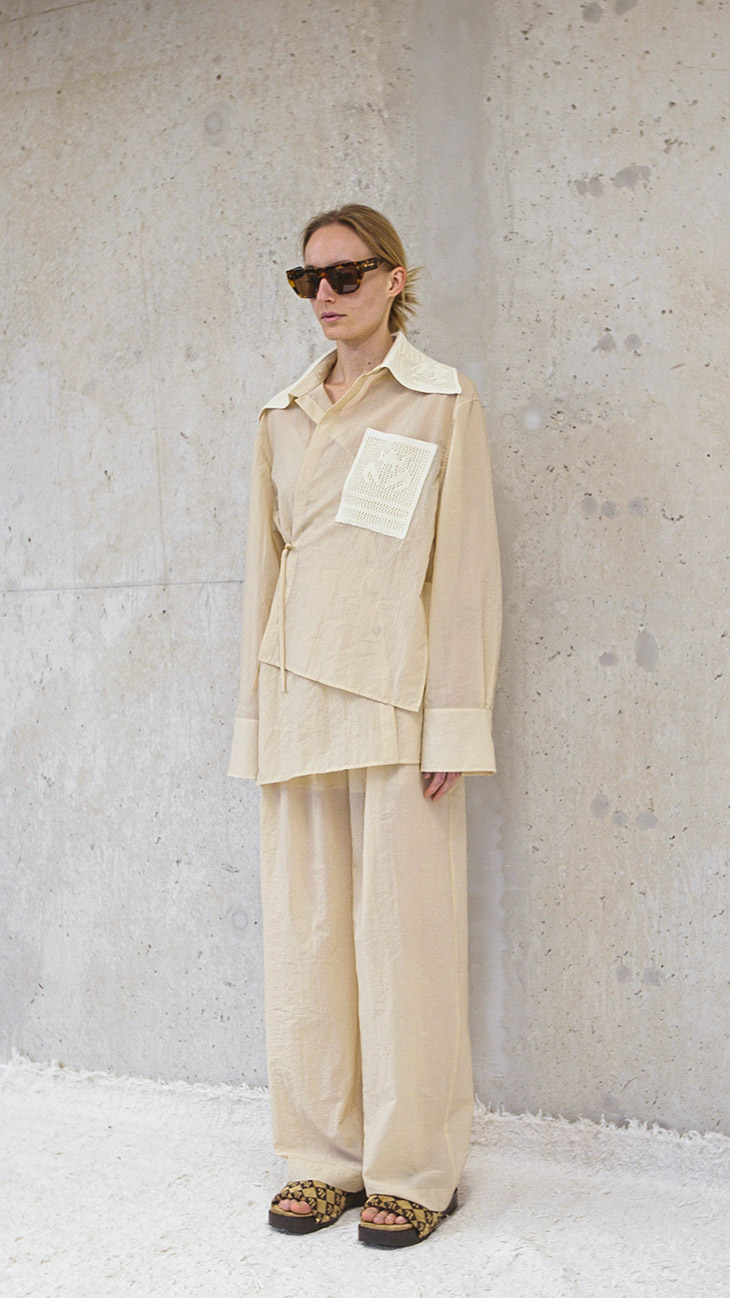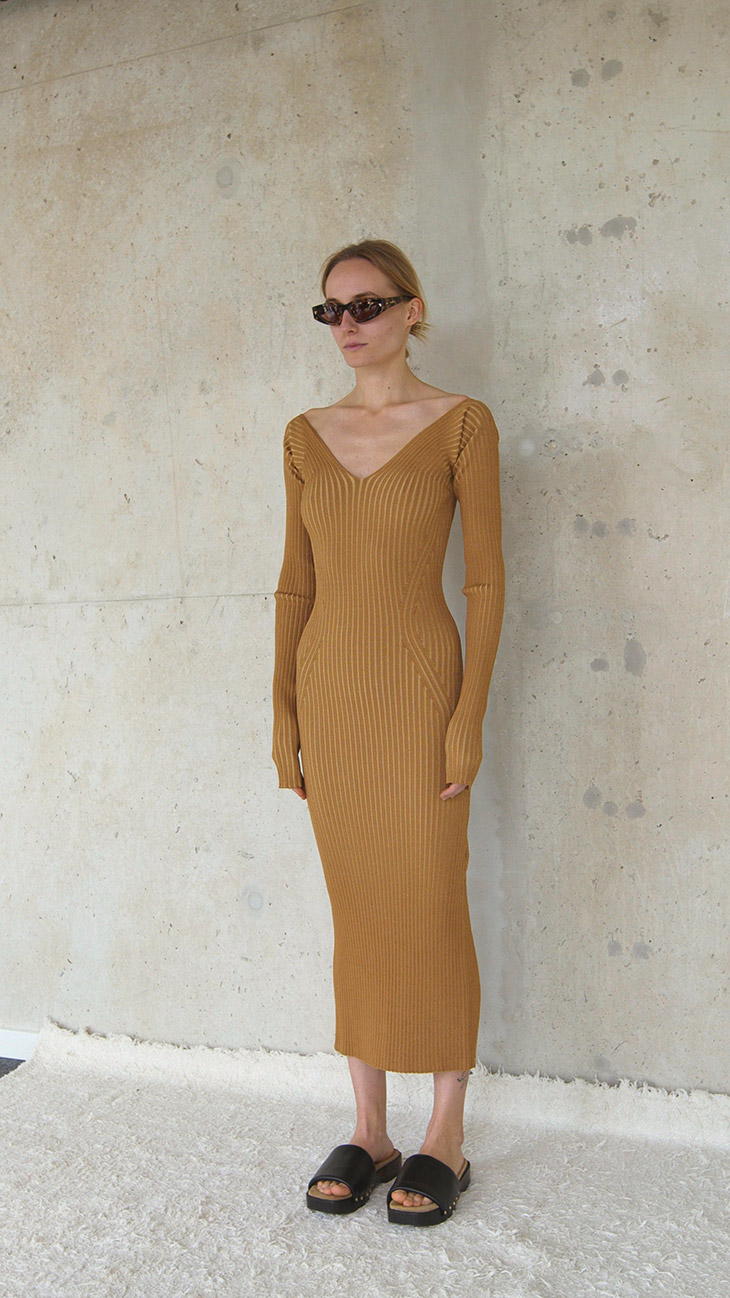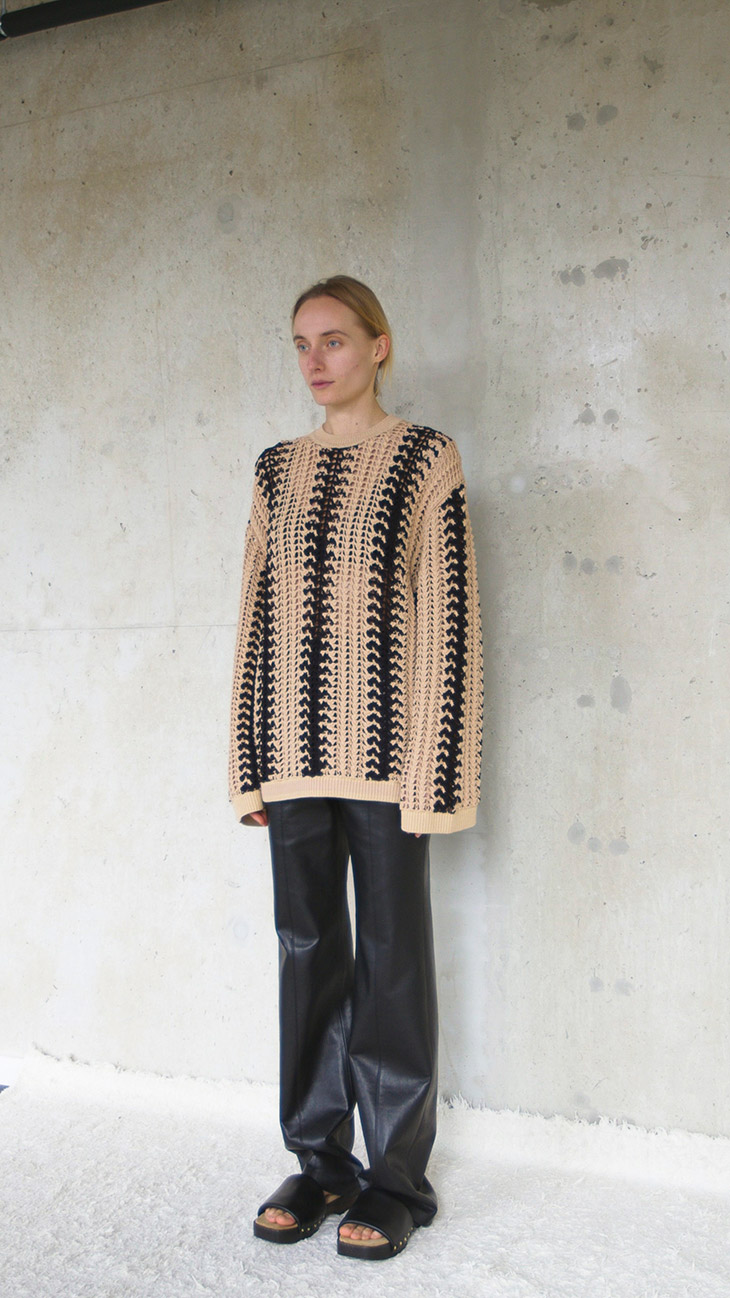 Spring/Summer 2023 experiments with abstraction in the form of oversized pilgrim collars, perfect for layering, and shirts and jackets gathered for a ruching effect. Sheer layers oppose summer fleeces and heavy-duty denim, each fabrication taking refreshing prints with ease, whilst closure variations around the waistband enable dual wearability. Soft pleating brings an understated twist to classic tailoring, with menswear styles expertly constructed to offer relaxed, transformative fits. Meanwhile, embroidery details on womenswear and soft accessories, such as the crochet stitch, add a multi-textural finish." – from Nanushka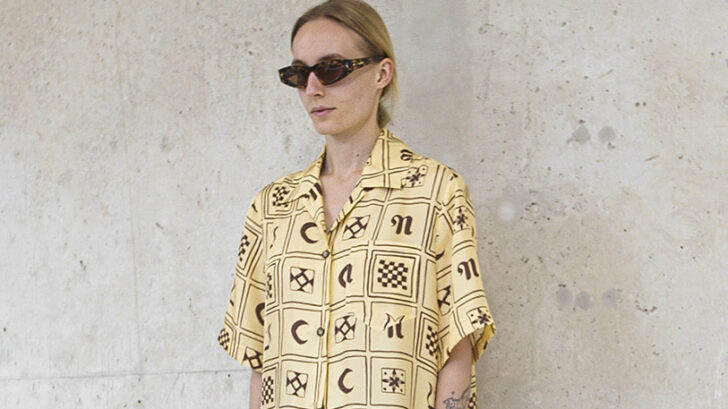 Creative Director: Sandra Sandor
Photography, Music: Wertan & Co.
Models: Lili Hajdu at The Roster Management, Domonkos Szendrei at Sam Scott Schiavo
Location: Nanushka HQ