Fashion brand Acne Studios presented its Spring Summer 2023 Collection, that was inspired by a twisted wedding party, on Wednesday, September 28th, during the ongoing Paris Fashion Week. This season the brand celebrates 10 years of showing in Paris. The collection subverts and twists romantic elements such as roses, wedding-night bed sheets, white satin bridal slippers, and Valentine's bows. Color palette brings contrasts: sickly-sweet pastels meet cardinal red, chocolate brown and inky black.
I wanted to do a show that celebrated the 10-year anniversary of Acne Studios in Paris, and the most iconic event I could come up with was a wedding. I find weddings fascinating because they are always a melting pot, and they kickstart a lot of aesthetic choices. There's something cute, kitschy, sweet about weddings – but also something serious, tense, and vulnerable. I wanted to put a spin on the classic, kitschy wedding, referencing everything from the tablecloth to the chandelier, the wedding-night bedsheets, the bride's shoe, the bows, and the cute flowers. And I wanted to counterbalance the archetypes of formalwear with playful touches – opening up a blazer to show what's underneath, or adding a small flower to a dress because it's poetic – Jonny Johansson, creative director of Acne Studios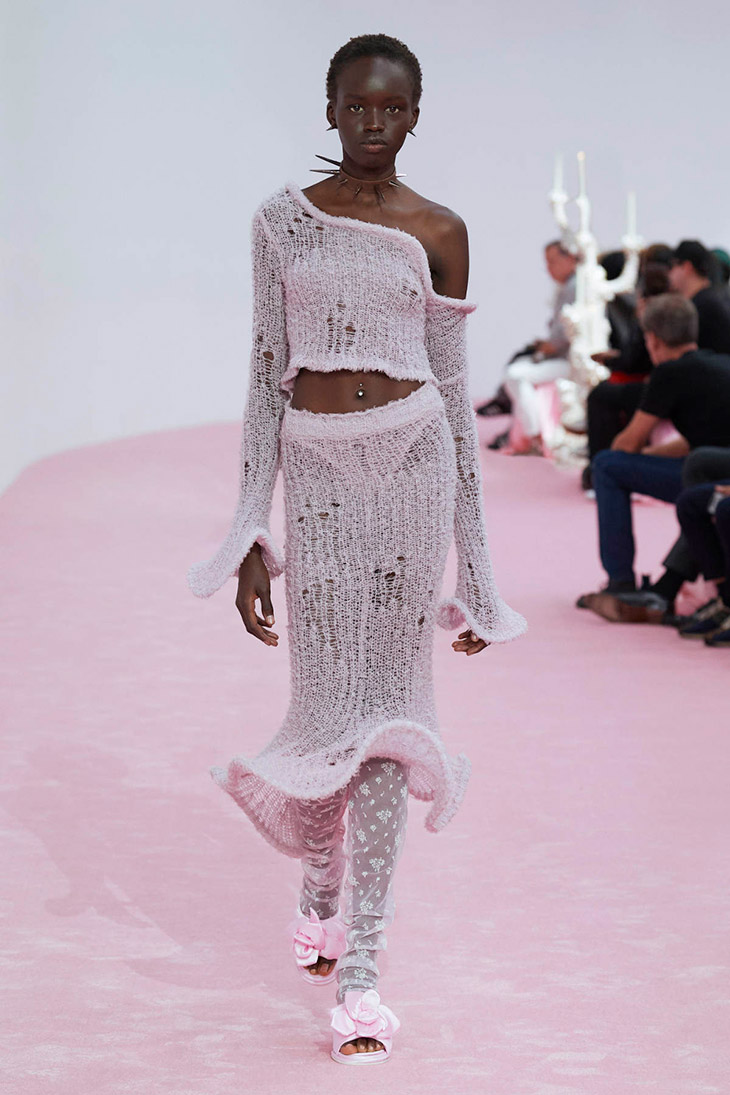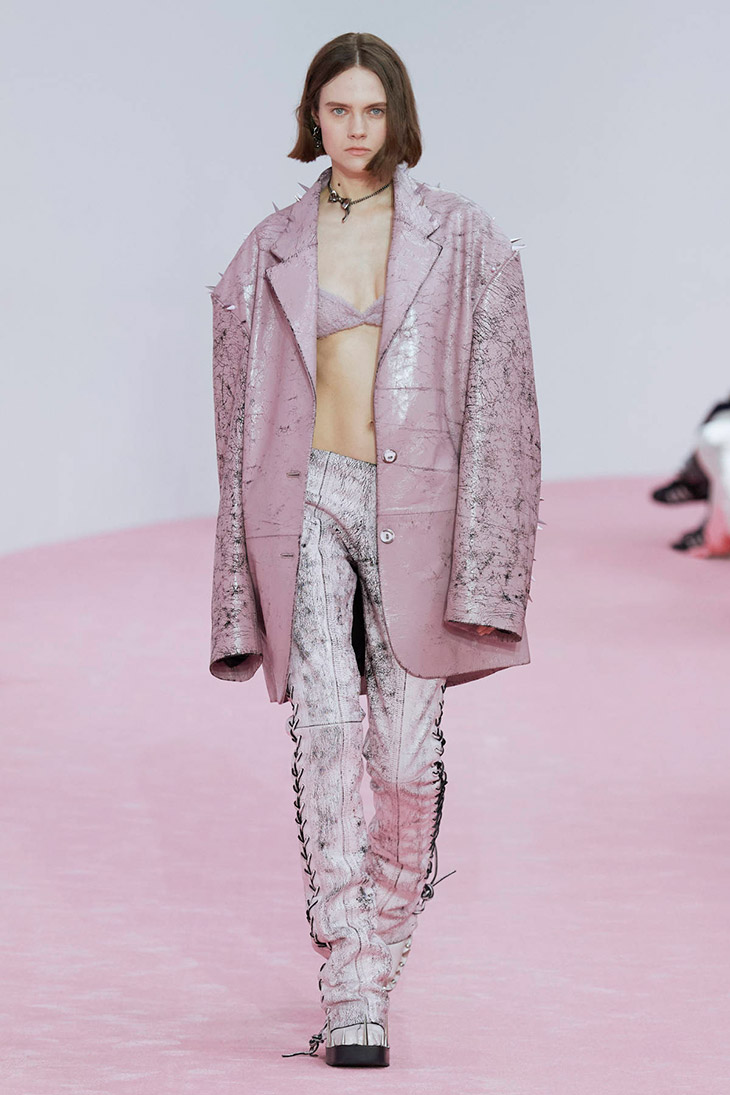 "Elongated eveningwear silhouettes sport unconventional details that communicate undone glamour. Bows, symbolic of union, are deconstructed, spooling from sheer panels, appearing as trailing ribbons underneath tighter layers, or resembling knotted bedsheets to form dresses and tops. Transparent petticoat tulle, traditionally a romantic underpinning, comes to the fore, sheathing and revealing the body in equal measure, alongside delicate knit layers. Elsewhere, tailoring boasts wide shoulders and relaxed volumes, at times coming apart at the seams, lending blazers, vests and gingham-print trousers borrowed from the boys languor.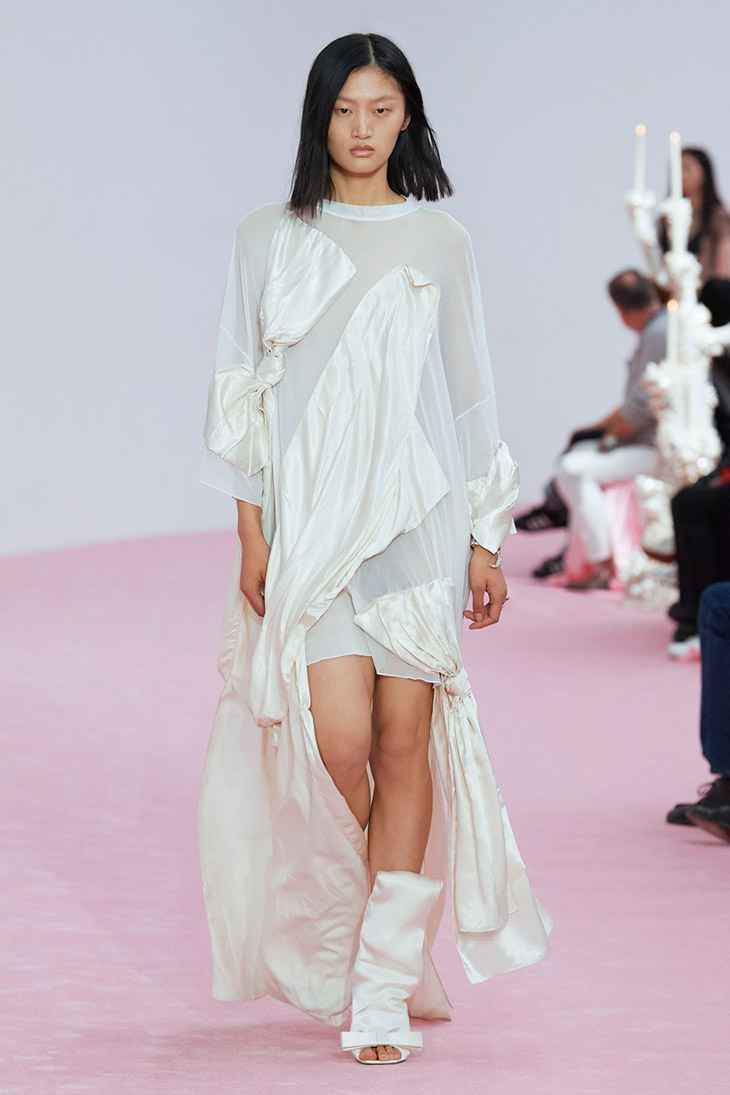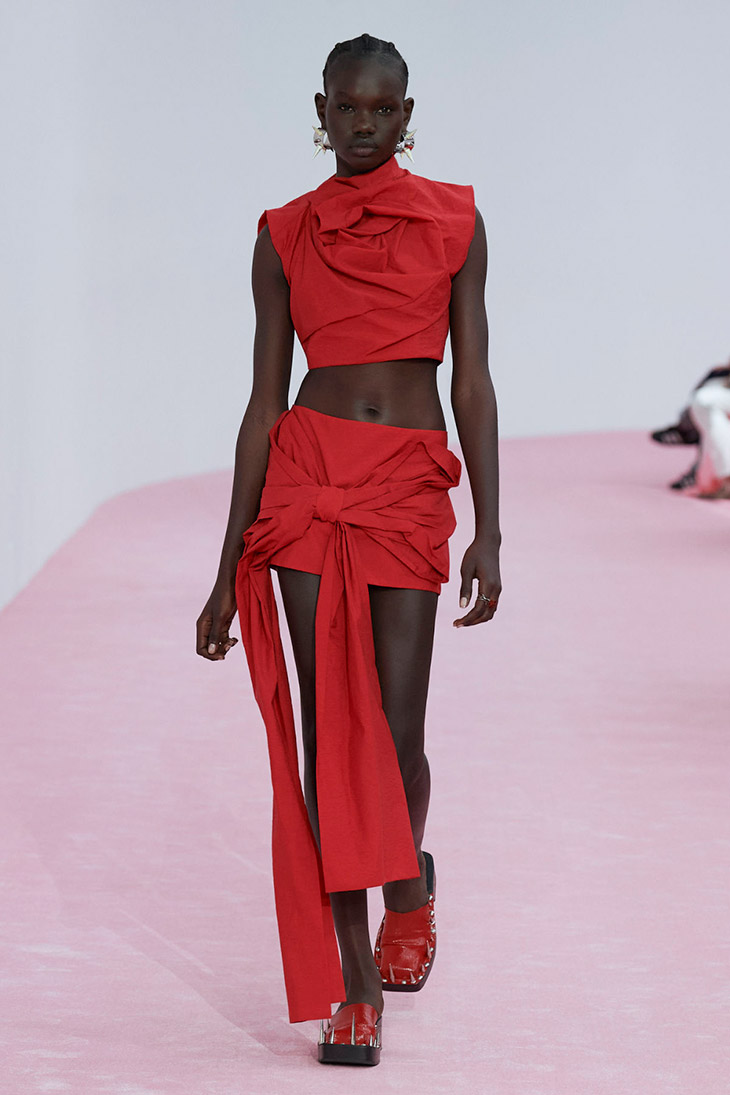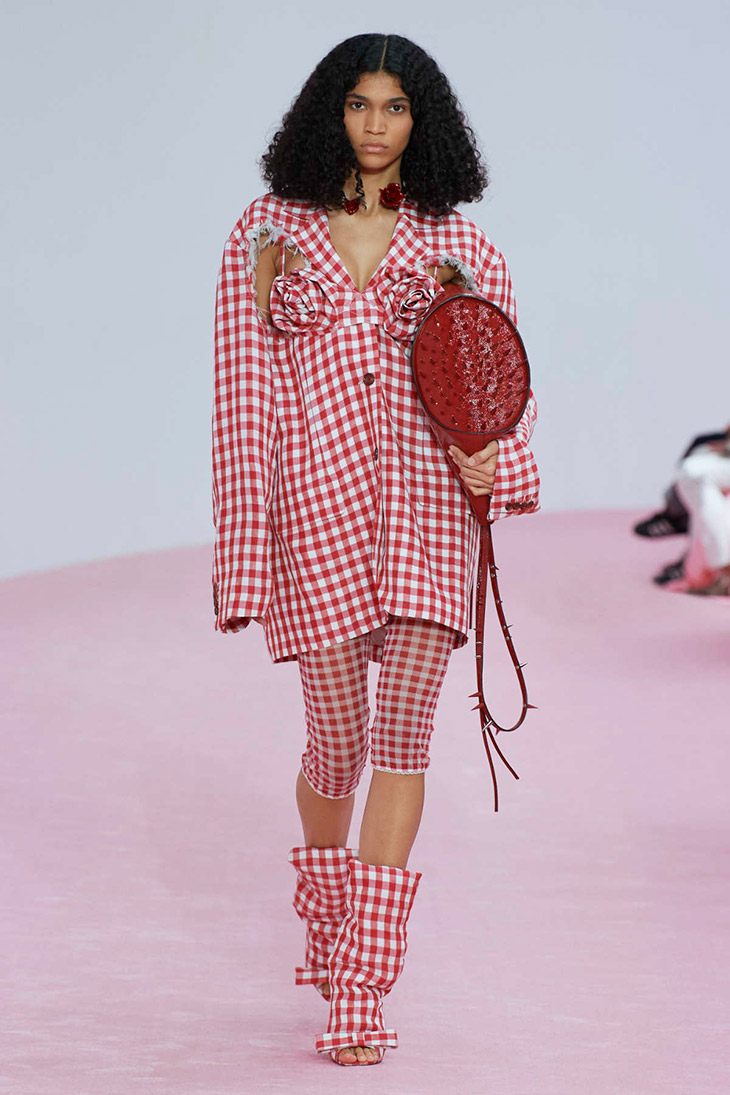 Tablecloth gingham in pink, brown, baby-blue and cherry-red adds a saccharine edge to oversized tailoring, which is offset by raw-edged cut-outs, twisted rose shapes and flocked tulle flowers. Transparent fabrics are enlivened with diminutive florals and heart-shaped appliques. A naïve pastel painting of two cats by the American artist Karen Kilimnik features on the bottom of a leather bucket bag. Preoccupied with distorting romantic traditions and appraising consumer culture, her work featured heavily in the Menswear SS23 collection." – from Acne Studios