Fashion house LORO PIANA presented its Holiday 2022 Collection that fuses mountain feelings with a leisure spirit. The collection includes outerwear, knitwear and separates, in cold notes of baby blue, snow and berry blue with warm tones of kasha, marzipan white, melba cream, fancy cappuccino and white. Melange hues of gray are accented with sudden pops of red. For the season, Loro Piana highlits a luxurious take on dressing for the snow with shearling and cashmere, and leisure with white denim trousers. The pieces are created for moments of personal enjoyment in contact with the elements, either in altitude or in town.
"The women's wardrobe includes technical jackets and vests, shearling or Cashfur blousons and long coats. Knitted ponchos, jacquard jumpers, turtlenecks, dynamic crewneck sweaters and hooded scarves, worn with cotton pants or wool leggings, are the other main ingredients. The same feel carries over in the menswear, in a mix of wool Icer jackets, cashmere blousons, sweater overshirts in cashmere and shearling, knitted bombers and textured hi-neck pullovers, worn with cotton denim pants. Accessories are shearling boots, calfskin and Cashfur snow boots, white-soled mountain boots, Baby Cashmere and calfskin men's snow boots. The Sesia Tote and the Extra Pocket Bags get a mountain makeover, and are offered in Cashfur, while the Sesia Happy Day is presented in cashstorm with contrasted color supple leather." – from Loro Piana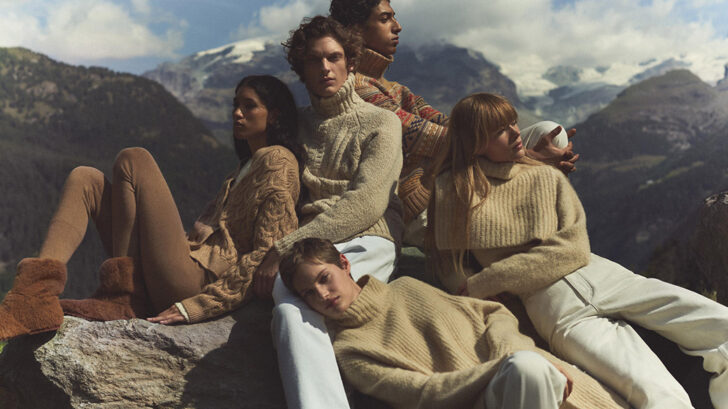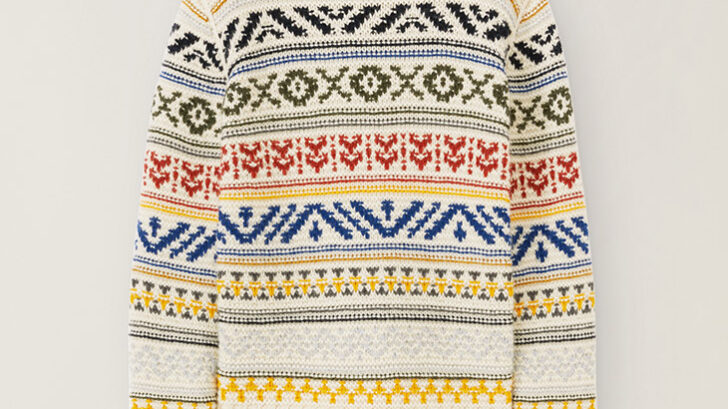 Loro Piana launches its Holiday 2022 Collection on Friday, November 11th.