Bodysuits are items of clothing typically worn as a top, similar to a leotard in the way that it wraps and attaches under your body, like built-in underwear. It is made out of stretchy material that appears skin-tight on the body. Bodysuits have only risen to popularity in the past 70 years or so, and they became all the more popular due to "Playboy Bunnies" sporting them in the 1960s and onwards. Now, bodysuits are a firm fashion staple, remaining popular throughout the changing trends. Let's explore reasons why everybody should have a bodysuit in their wardrobe.
Versatility
Bodysuits can be worn underneath the outfit you're wearing, to sculpt your figure. They can also act as an extra layer to keep you warm. They are incredibly versatile, which you can see from the number of different styles that are available. Acting as a base piece, a bodysuit can be worn with pretty much anything you like. It can be dressed up or down and look great. Pair it with smart trousers, jeans, jogging bottoms, shorts, skirts – you name it, and a bodysuit will probably work with it.
Affordable
Most bodysuits are not too harsh on your budget – so why not get a few different styles? You'll definitely get wear out of them, even if you just lounge about in them at home. Whatever your budget, there will be a bodysuit out there for you. As well, if you really want to bag a bargain, then you could always find second-hand pieces to make it even more friendly on your wallet.
Flattering
One of the most appealing aspects of bodysuits is that they show off your figure wonderfully. If you get shaping bodysuits, then this is all the more prominent, as they focus on highlighting your waist and overall silhouette. You can focus on the assets that you want to show off with the style that you choose. Whatever you end up going for, you'll be sure to get plenty of compliments.
Style for Everyone
Bodysuits are no longer a one-trick pony. You can have camis, a high neck, t-shirt style, long-sleeved or sleeveless, and so much more. There are so many different styles and cuts to choose from. This means you can find one that matches you perfectly, and you'll feel happy, as well as confident, when you wear it. Why not get yourself a different style of bodysuit for each day of the week?!
Comfortable
Although going to the bathroom in a bodysuit can sometimes be fiddly, overall, bodysuits are extremely comfortable. With the material being stretchy and soft, it's easy for you to forget you're wearing it after a while. Due to this, even if you get more bloated whilst wearing it, the material will simply adapt and you won't have to suffer from your clothing restricting you.
Perfect for any occasion
Thanks to their incredible versatility, bodysuits can be worn for pretty much any occasion. For casual days, you can dress down your bodysuit by pairing it with jeans and sneakers. Depending on the weather, you can either wear your bodysuit on its own or layer it with a hoodie, sweater, or oversized shirt. Then, for more formal occasions, you can easily dress up your bodysuit by pairing it with smart pants or a skirt, a pair of high heels, and some elegant accessories. Layering a blazer on top can help you achieve a stylish business look.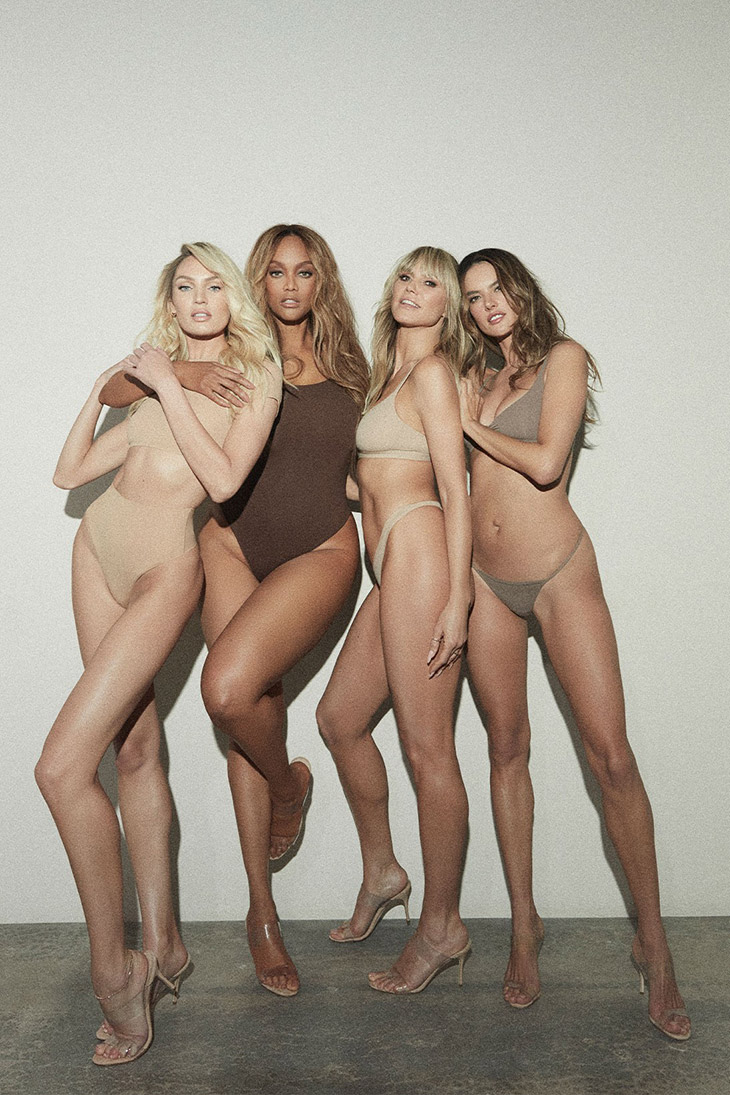 No lines
Another amazing thing about bodysuits is that they can get rid of any awkward lines and lumps that would appear with other types of clothing. Since a bodysuit covers and smooths your entire torso, you won't have to worry about your top riding up, and since it usually has a thong shape at the bottom, you also won't have to worry about getting VPL. Overall, a bodysuit will smooth and flatter your figure to create a seamless silhouette for any outfit.
Great to pair with high-waisted pants
Since bodysuits don't ride up like regular tops, they're the perfect item to pair with high-waisted jeans, pants, and skirts. A simple bodysuit with some high-waisted jeans is a great casual outfit you can wear day-to-day. So, if you love to wear high-waisted pants, then you'll need to add some bodysuits to your wardrobe. Ditching those awkward-length tops and replacing them with stylish bodysuits will be an absolute game-changer!
Layering and accessorizing
Bodysuits are the ideal base layer for any outfit. Thanks to their skin-tight design, they can easily be layered with many other items to create multiple outfits. Being able to put together many outfits from just a few staple items is a key part of creating a capsule wardrobe, so if you're hoping to curate a more minimalist style, then bodysuits are absolutely essential. Not only can they be layered with items such as sweaters, blazers, and oversized shirts, but you can also experiment with accessories like jewelry, hats, bags, and scarves to transform any outfit.
Have we convinced you? Are you going to get yourself a bodysuit to add to your wardrobe? We recommend that you do!
Images from Skims' SS22 Icons campaign – See the full story here