DSCENE Magazine teams up with American singer, model, actress and dancer Cassie for January 2023 digital cover story by photographer Huy Luong. In charge of styling was DSCENE Fashion Editor Damien Vaughan Shippee, with beauty by makeup artist Michael Chua and hair stylist Dhairius. Damien dressed Cassie for DSCENE cover story in Issey Miyake, Kenzo, Dion Lee, Tommy Hilfiger x Richard Queen, Genny, and Alexander  Wang with accessories from Gentle Monster, James Oro and Alexis Bittar.
DSCENE Contributing Culture and Music Editor Nikola Bajovic sits down for an exclusive interview with Cassie to talk about new music, the comeback of the 00s, and future plans.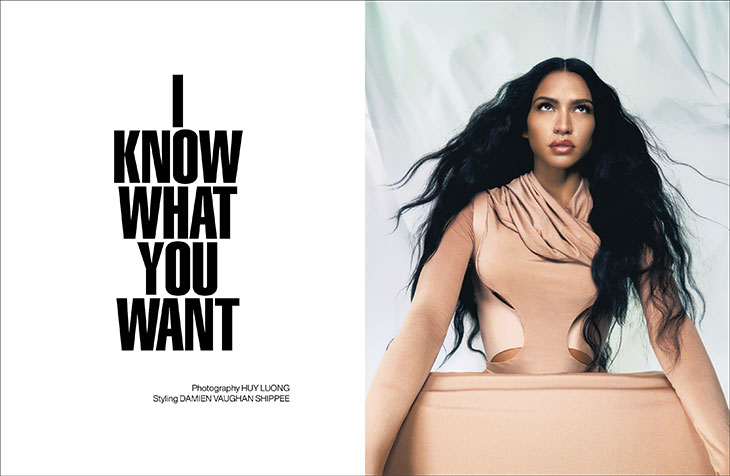 You're coming back with new music next year after a long break. Do you miss the stage? – I did. I think anyone that has followed my music career knows that shows didn't happen often in my past, so my Creative Director, Rhapsody James & I had so much fun creating a brand new one. I love performing and I'm so happy that I was able to do it and live out my own personal vision.
You were discovered in 2004, looking back did you ever dream your first single would be such a massive success? – Absolutely not. I still can't believe it. Everything happened so quickly in the beginning of my career as an artist, there was no time for me to think negatively and I think that cosmically had something to do with it.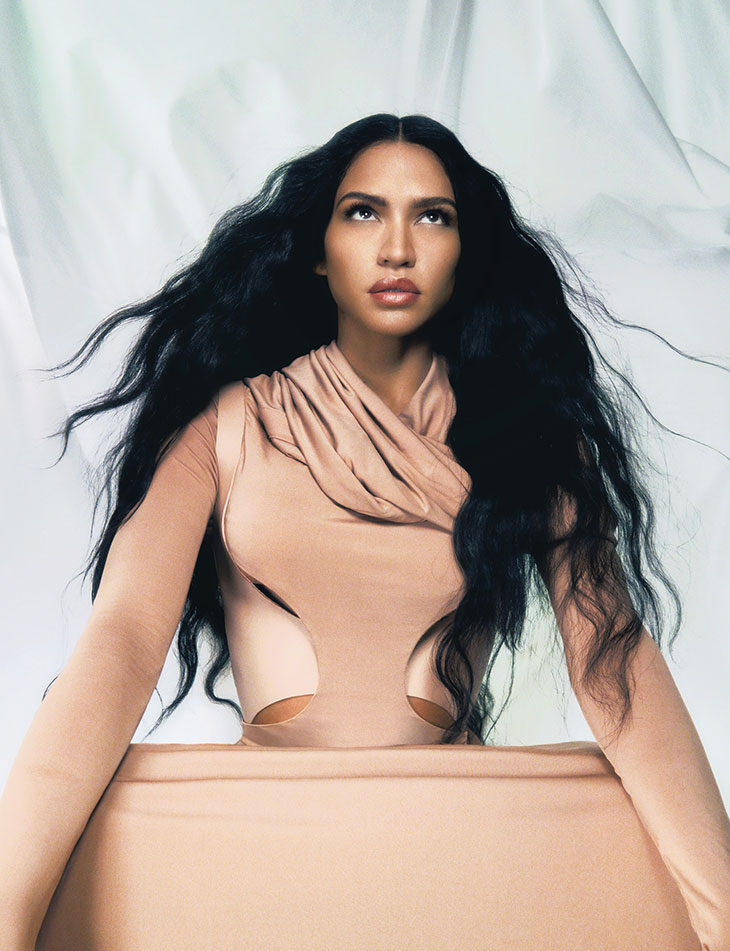 "Me & U" is such a timeless hit, one of my all-time favorites from the 00s. Why do you think 00s are making such a comeback today? – It was a great time! The music industry was so different in '00s. Musicians actually sold hundreds of thousands of albums in their first week. I'm just grateful to have been a part of that era.
I love your collaborations and the mix of music genres, from Black Coffee, The Game, Machine Gun Kelly, Akon, Lil Wayne and Nicki Minaj to name a few. Who would you love to collaborate with? – I'm inspired by so many. Prince would have been it. Vanity, Apollonia… Casandra… haha. A girl can day dream. I'm currently working on finding what's next for me. Spending time with music I've never heard before and finding voices and sounds that move me. Working with Coffee was such an amazing experience. When he reached out to tell me he wanted to finish our record, "Time", for his album I was so happy. He let me know that our song is what started his album process for 'Subconsciously'. Then when I found out that he had won a Grammy for the album I was over the moon. It reinforced to me that I'm doing something right and my gut instincts with sound and writing are worthy and that I'm ready to continue. I would say it's early for me to know who I want to collaborate with, I'm focusing on myself at the moment.
You did an amazing job in Step Up 2, The Perfect Match, Honey 3: Dare to Dance… are you still open for collaborations in the movie industry? – Definitely. I still audition and I actually just finished filming a movie in August.
You prefer separating your private life from career. How hard is it keeping the private apart from the public in today's social media age? – It's funny, my husband Alex and I were just talking about this. We took our girls to a birthday party and because we don't post them every day, people were blown away by how much they've grown. I love that even though I share sometimes, seeing my children is rare and people don't feel like they know them when they meet them. I don't want that for them. They deserve to be kids for as long as possible and I'm here every second with them to make sure that happens. They are so funny it's hard not to share everyday so I send photos and videos daily in the family group chat. My oldest daughter Frankie is almost 3 and loves to make videos on my phone with me, I love to watch her be creative and fall in love with herself. I'm pretty much just waiting for the day she asks for a YouTube channel, but our little videos together are perfect for now.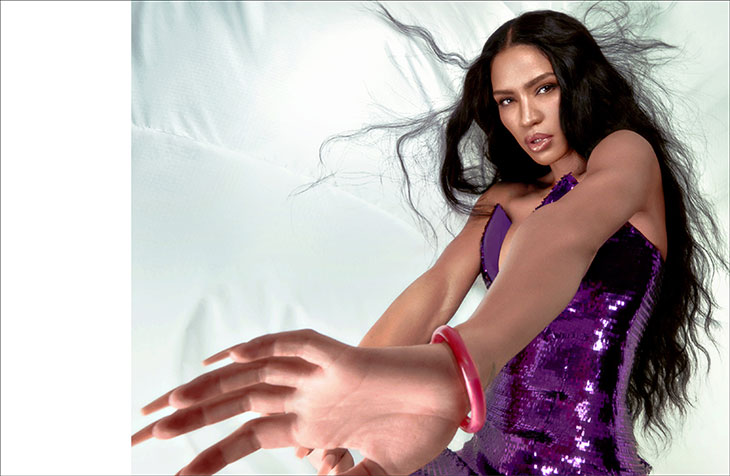 I saw you taking the runway at the Blondes Show in New York and as we know that was an official comeback! What was the feeling walking on the runway with your song playing? – It was everything!! It brought back so many memories. I walked to Long Way 2 Go which will forever be one of my favorite songs. I had so much fun. It was the closing of NYFW and the energy was so high. I wish I could relive it.
Speaking of fashion, you are also part of the new SKIMS campaign and you send a very important message of body positivity. My question is what does self-love mean to you? – Self-love means so many things to me, but one specific thing that stands out for me is listening to my body and how it reacts to anything and everything. People, places, foods, fights, missed flights, toddler tantrums… everything. I often find myself feeling literal gut feelings about things and having to tune in to myself and ask questions so that I'm not ignoring what my body is telling me physically about what's happening around me. If it feels negative, I meditate and sit with the feeling until I understand it fully. Self-love means being aware of what your body is telling you. I sometimes feel like our bodies are more connected than our minds.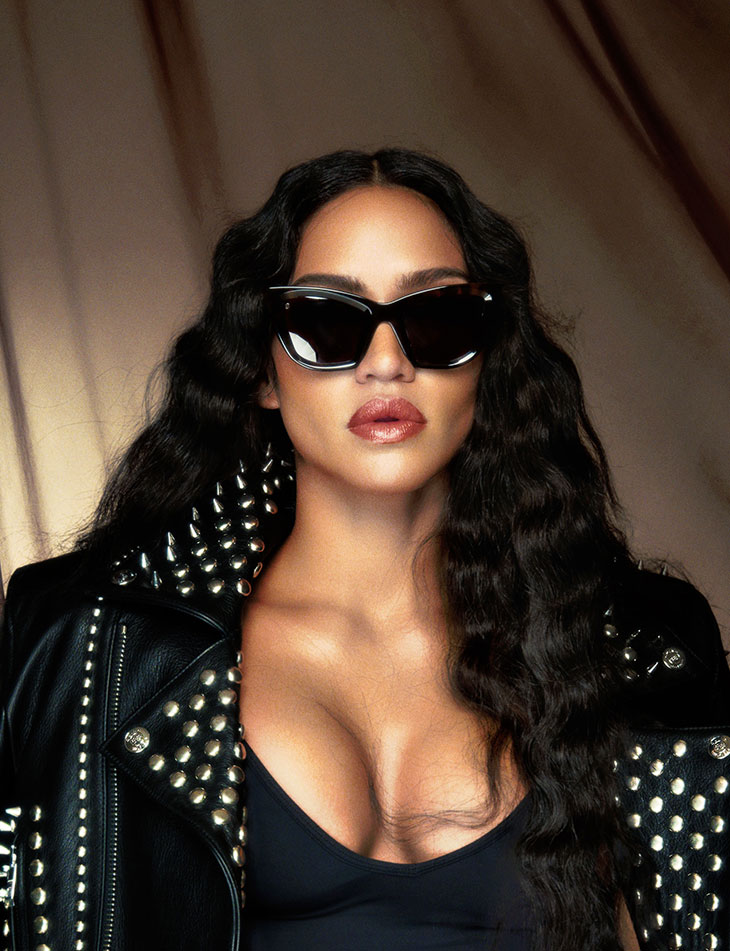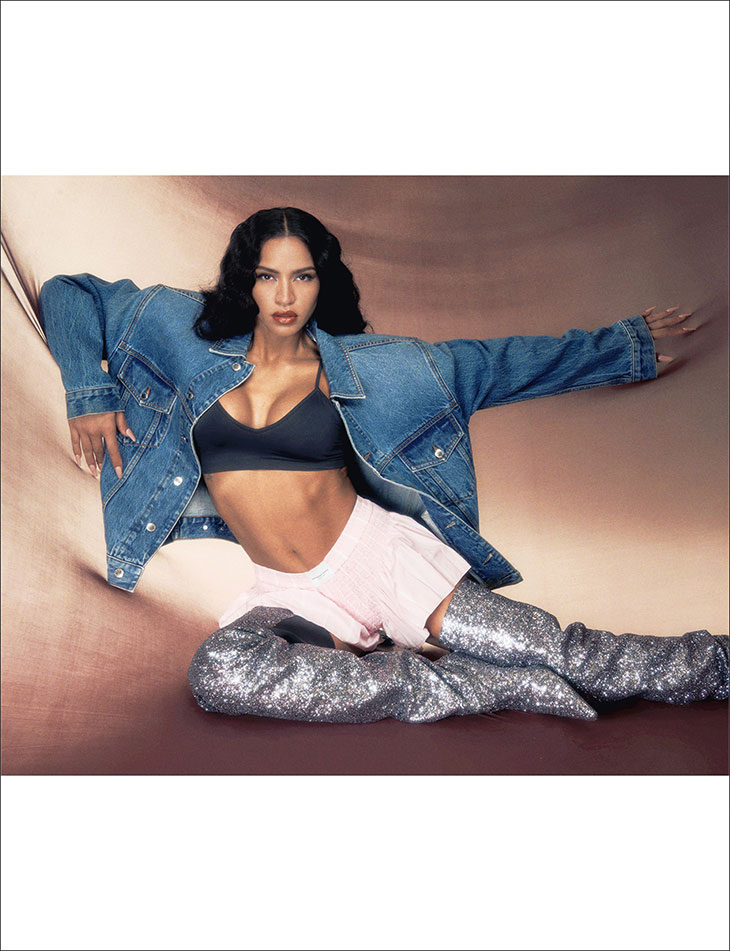 You are now a mother of two, how much did motherhood change your life? – It changed everything in the greatest way. It humbled me, it made me selfless, it made me take care of myself even better. I was always so worried that I didn't heal enough before they came into the world, but they are the healing. I'm grateful for my journey, but nothing compares to being Frankie and Sunny's Mama.
What are your hopes for the new sound, image, dream collaborations? Can you tell us a little bit more about your future plans? – My plans are to continue to create and to not think and just go. Music, acting, beauty and skin care to come. I am obsessed with music and what it does to and for people. I am so blessed that I get to meet new people daily that were moved by my music. I want to deliver things to the world that make people happy.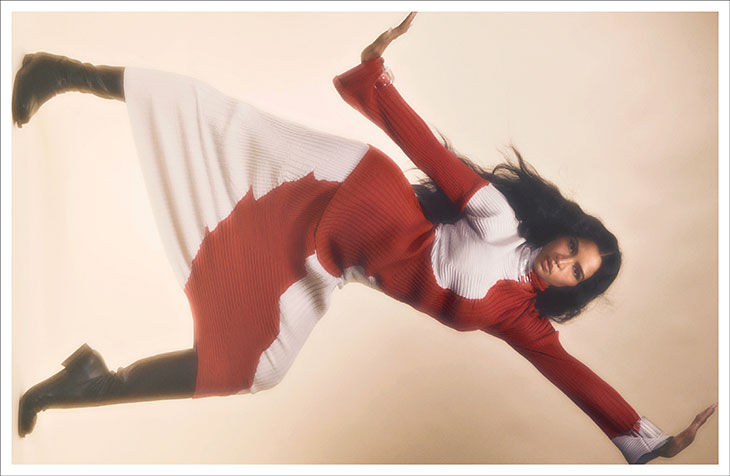 Photographer HUY LUONG – @huyylluong
Fashion Editor DAMIEN VAUGHAN SHIPPEE – @damienvaughanshippee
Makeup Artist MICHAEL CHUA SHISEIDO – @michaelchuabeauty
Hair Stylist DHAIRIUS at Factory Downtown – @dhairiusnyc
Talent CASSIE at No Affiliation – @cassie