The rising British star AMIR WILSON sits down with DSCENE Magazine's Digital Editor MAJA VUCKOVIC to talk about his passion for acting, future plans and the third season of His Dark Materials.
For an exclusive DSCENE STYLE session His Dark Materials star teams up with fashion photographer KLARA WALDBERG and stylist RUTA JANE. Hair by DAVIDE BARBIERI at Caren using Monat for skin and Balmain for hair.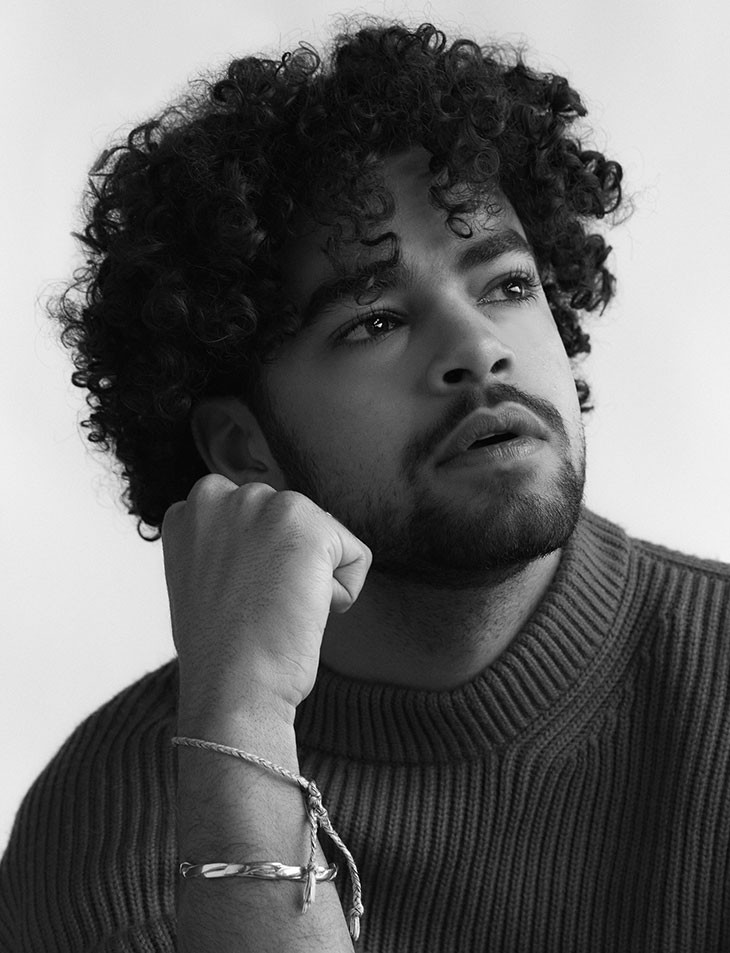 How did you discover your passion for acting? I discovered my passion for acting when I was seven years old, and a local drama company were holding auditions for children to play Munchkins in the WIZARD OF OZ. I went there with my sister and I had no intention of auditioning. James, who ran this company called GET YOUR WIGLE ON in Shrewsbury, encouraged me to get involved. So I did!
And that's where I found my love for performing and telling stories. I think, as a kid, I always had a lot of energy and I had nowhere to put it. James allowed me to harness my energy into something good.
You made a breakthrough role in Netflix's series The Letter for the King. Could you tell us a bit more about this experience?
That was a dream for me. I was fourteen years old, and I got to go to New Zealand for two months, then live in the Czech Republic for six months. I learnt how to ride a horse and spent time with some amazing cast members.
It's probably been the best fun I've ever had on the job, and it's unfortunate we didn't get to do a second season, but I would always be up for doing another one. If I got that call, I would do it almost straight away because that experience was amazing.
Do you have any personal rituals that you do before an audition? I guess I make weird siren noises, blow raspberries, stretch my face, so I feel like my face is moving in the right way – which sounds really funny.
Recently you starred alongside an Academy-award winning actor F. Murray Abraham in The Magic Flute. How does the experience of sharing the stage with one of the film greats make you feel? It's an honour! He's amazing – he brings such an aura and energy on set. I was honoured to have a scene one-on-one with him as well, which is just an incredible experience. He was a lovely guy, and said he thought I was great, so that was really nice to hear.
Is there someone you would love to see next to you in your upcoming projects? There's a lot of people. Jake Gyllenhaal, I'm a big fan of, he's really talented. Joaquin Phoenix, I'd love to work alongside too, I think he's amazing. I think I want to work with Tarantino as well. I'm a big fan of his work.
While we're carefully watching the third season of His Dark Materials, could you tell us a bit about your character Will Parry? Will Parry is a boy from Oxford, England – our world – and he's a good kid. He spent his whole life looking after his mum and then finds himself following a cat through a hole in the air, which sends him on a mission to different universes. He meets Lyra and they go on a journey.
But in this season, he's just lost Lyra and his dad which makes him stronger and a better man. When we find him, he's on a mission to go find Lyra.
How did you prepare for the role of Will? Did you read the books? I read the books, for HIS DARK MATERIALS, in a funny order because everything happened so fast. I was finishing the LETTER FOR THE KING, and I had a week off before I started HIS DARK MATERIALS. So I read the second book first just so I knew what I was going to be filming. Then I read the first book, NORTHEN LIGHTS, then THE AMBER SPYGLASS.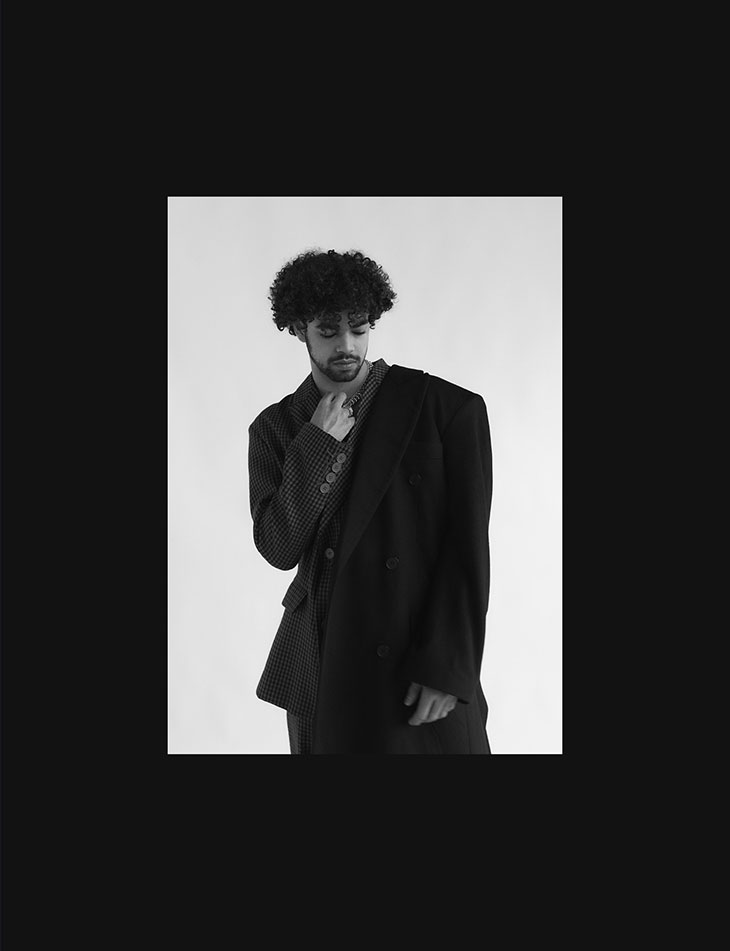 What is a role you would love to play? Any favorite genres? Crime – I love detective films, psychological thrillers. I want something that will push me in the hardest but good way. I like to be pushed and to feel under pressure. I feel like that's where I can get a good performance.
Is there a TV show or a movie you would really like to be part of? Maybe TRUE DETECTIVE, BREAKING BAD, or PEAKY BLINDERS.
Are you more of a bookworm or a passionate binge watcher? Probably more of a binge watcher, but I am trying to get into reading more books and I've read a few this year. I used to read so much more as a kid, but I've kind of slipped out of it which is bad. But I'm kind of starting to get into it more.
What are your future plans? I don't know what my future plans are, hopefully still working. I'm auditioning and filming in April for a BFI film that I'm doing. But for the meantime, in my spare time, I spend a lot of it rock climbing. That's where I get a kick out of things when I'm not working. I'm climbing 3/4 times a week, hoping I get into alpinism soon.
Photographer KLARA WALDBERG @klarawaldbergphotos
Stylist RUTA JANE @ruta.jane
Hair DAVIDE BARBIERI @davidebarbieri_
Talent AMIR WILSON at AMPR – @amirwilson_ @amprldn
Styling assistants Jonathan Alogba @jonathanalogba and Malka Krijestorac @mkrijestorac