Even the best and most seasoned gift-givers can struggle with finding the perfect gift for Valentine's Day. After all, if you're one of the lucky ones with a valentine, showing them how much you love them and how much they mean to you is the most important part of the day. The gift you present them plays a huge role in conveying your affection, so nailing it can feel like an art that is hard to master. If your girlfriend is sartorially-minded and you want to show her how much she means to you and that you appreciate her sense of style, keep reading for all the Valentine's Day gifts she is sure to love.
1. Heart Messenger Boxes
Someone's style isn't only what they wear; it's how they curate and decorate their living space as well. Give her a beautiful heart messenger box that she can put on her bedside table or kitchen counter, and lets you stay connected even when you're apart. You can virtually send messages to your sweetheart through an app, making every day feel like Valentine's Day. This is the perfect gift for couples in long-distance relationships.
2. Gold Necklaces
We all know that fashion trends come and go, and one of the areas that they change the quickest is jewelry and accessories. However, one mainstay of the jewelry world is layering necklaces. Since Valentine's Day is special, it's worth splurging on 14 karat gold necklaces or even a gold necklace with a diamond pendant. These pieces of fine jewelry stand the test of time as your love does and will easily become part of her daily accessory rotation. Perhaps it will become a piece she will never take off.
3. A New Fragrance
Every outfit is complete with a spritz of her signature scent. Most fashion-minded women understand this, and if your girlfriend has several fragrances in her rotation, consider giving her the gift of a designer fragrance that's been recently released. Thankfully many new releases coincide with the holiday season or Valentine's, so her favorite designer might have a new perfume on the market, making this an easy gift to find. Fragrances do so much more than make you smell good; you're also giving your girlfriend the gift of confidence, a mood boost, and of course, attraction, a gift you can benefit from.
4. Engagement Rings
Did you know that Valentine's Day is one of the most popular days of the year to get engaged? If you and your girlfriend have been together long enough and you're certain she's the one, why not make this year's Valentine's gift the engagement ring of her dreams? You don't have to be flush with cash to present her with a beautiful ring, as there are diamond simulants, lab-grown diamonds, and countless other options to fit any budget.
5. Silk Pajamas
Our sense of style doesn't stop just because we're going to sleep; give your girlfriend the gift of luxury and sweet dreams with a silk pajama set. If you want to splurge, add on a set of silk sheets and pillowcases. Silk has been shown to reduce fine lines and wrinkles and even reduce or eliminate frizz in hair. Not only will she be comfortable, but she'll also feel rejuvenated and gorgeous when she wakes up. Talk about getting your beauty sleep!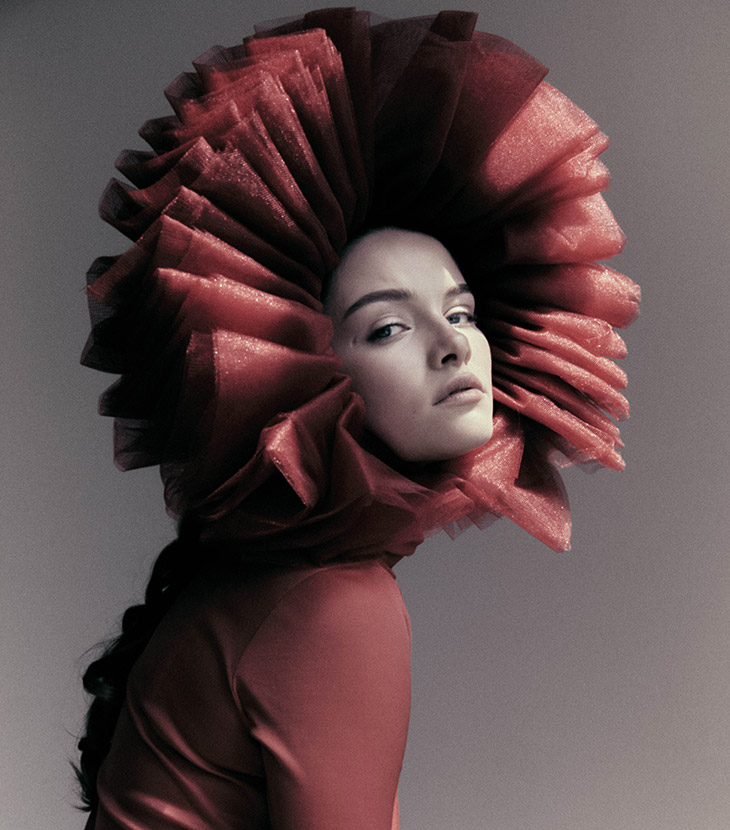 6. Diamond Earrings
They say diamonds are a girl's best friend, and there's no doubt that your girlfriend is your best friend. Bring things full circle this Valentine's Day by giving her the gift of a pair of diamond stud earrings. Please make sure you get screw-backs, so she'll never lose them. Diamonds go with everything, so this jewelry is always a home run, no matter your girlfriend's aesthetic.
7. Cashmere Scarf
Though spring is right around the corner from Valentine's Day, in most of the country, it's still quite cold outside on February 14th. Give her the gift of comfort, cozy and true luxury with a beautiful cashmere scarf. You can go with a festive pink or red, but neutrals like oatmeal, black, or navy will stand the test of time and be a part of her wardrobe for years to come.
Shopping for your girlfriend this Valentine's Day doesn't need to be stressful, especially if you select one of the gifts mentioned above. After all, you want to show her how much she means to you by giving her a piece that she'll not only love but for which she'll get a lot of use. Happy Valentine's Day!
Images from DSCENE STYLE STORIES: Elena German by Alexey Velikorodny – See the full story here