Virtual music sensation YAMEII takes the February 2023 cover of DSCENE Magazine. The synthesis of art, anime, hip hop, pop, and something new altogether, Yameii is a rising star in the global virtual music scene.
DSCENE Magazine Digital Editor MAJA VUCKOVIC sits down with the creatives behind Yameii, the GRAMMY nominated record producer and rapper, DEKO and digital artist, OSEANWORLD.
Hello Osean and Deko, so glad to have you at DSCENE! Could you tell us a bit more about yourself?
Deko: Hey my name is Deko and I make all kinds of music and random art and stuff.
Osean: Hey I'm Osean. I make random art and stuff as well :).
What made you join your creative forces?
Deko: It was 2018 and I started getting Osean to help me with music videos. We would just hang out and talk about a bunch of cool ideas and he was showing me Oseanworld stuff on his youtube and I saw Yameii and that he was making her voice on the same vocaloid software called Avana that I was using already. I asked him if he wanted to make her a vocaloid artist and he said he was already trying to do that so then we ended up just working together on it. I asked him if it would be cool if she rapped and he said yeah. I think the first Yameii song I ever made was actually Phantasy Star Online which ended up being one of her and my biggest.
Osean: I remember when I went home I was working on the Crystalline video for Deko. I came back to Deko's house and he had made Phantasy Star Online and Friday Night Basement.
Can you describe to us your creative process?
Deko: It's never the same but sometimes periodically we'll find a new formula for how we want to do it. Basically for the most part, I'll start making cool beats and sometimes in the middle of the beat I'll realize it's a Yameii song instead of my own song. Then I'll start adding her vocals in and go back and forth between chopping her vocals and producing in fruity loops. Sometimes, depending on what we're working on, Osean will be hearing the song a lot because it's playing over and over near him and he'll just start working on videos and social assets for it.
Osean: For the videos, it depends on what the song is. It's usually based in some weird experimental thing I'm working on that I want to then use in the video. I like to make Yameii do stuff like dance, move around, etc. then I'll build a world around her for the video.
Having had your own solo careers beforehand, would you say it's easier working solo or in a group?
Osean: Kind of like working in a group.
Deko: Working in a group is always better and easier. It's just about finding someone you can have chemistry with and who can go at the same level as you. A good group is a cheat code.
Osean: It's cool cause we can work on our own individual s**t then come together and make something cooler.
Deko: It's almost like every time we do our own s**t, we have to put in so much more effort to get the final product out where as in a group, we split things up.
You founded the music icon Yameii which definitely found her way to the hearts of hyperpop genre lovers. What was the inspiration behind her?
Deko: Hatsune Miku mixed with Atlanta music + multiplied and divided by Soundcloud.
Osean: Literally.
Do you think Yameii is an expression of both of your visions and feelings?Osean: Yeah all the clothes and stuff are just different variations of how I'm feeling.
Deko: Yeah when I write songs, it's a lot harder to be a fake girl. I like to tell stories that are gender-less and could be a guy or girl telling it. That's how I'm true to what I'm writing. I tried to write music for girls before in a session and it was impossible because I don't know what girls really go through.
How would you describe Yameii's music in three words?
Deko: Bright, fun and happy. Sometimes it's gloomy though. Maybe euphoric, empowering and ecstasy.
Osean: Definitely euphoric.
Yasmeen (project manager): I feel like Yameii's a boss bitch who can do whatever she wants.
What do you think is the most important thing for every young creator out there?
Osean: Have fun!
Deko: Yeah have fun and have confidence in yourself.
Do you think the virtual music scene has a bright future?
Deko: Yeah!
Osean: That s**t has a bright future for sure.
What does the future look like for Yameii?
Deko: To take over the world!
DSCENE Magazine has worked with Yameii on an exclusive "DREMS ONLINE" playlist, listen below: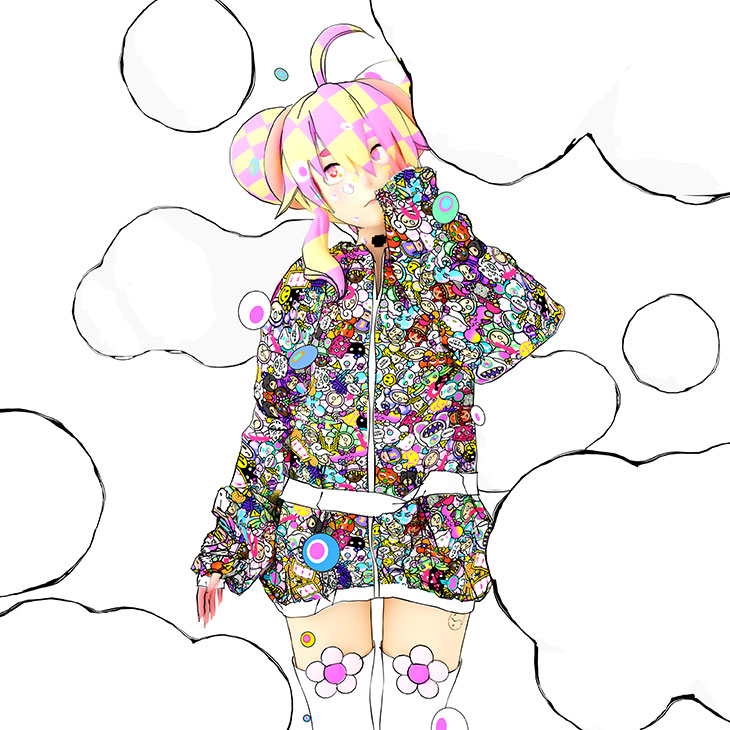 Oseanworld:
What shaped you to become a digital artist?
Osean: The ability to make cooler stuff. With drawing and painting it's cool but with computers you can do a lot more stuff.
Is there someone you looked up to while starting your career?
Osean: Companies are cool cause they are like a conglomerate of humans working towards one goal. Like Apple, Disney, etc. Big companies are still huge inspirations for me.

Does inspiration come to you naturally or do you need to surround yourself with things you adore like anime, adventures and video games?
Osean: Inspiration comes to me easily but I do still surround myself with a bunch of stuff. Instead of it just being random inspiration like going outside and seeing a tree I choose to surround myself with more narrow focused inspiration like the people, places and things I surround myself around.
You've worked with stars like Offset, Madeon, Lauv, Trippie Redd, Lil Uzi Vert, 2 Chainz. Is there someone you would love to collaborate with in the future?
Osean: Soundcloud kids. They are really cool, music is tight and they have great ideas.
Where do you see your career in five years?
Osean: Bigger. More stuff.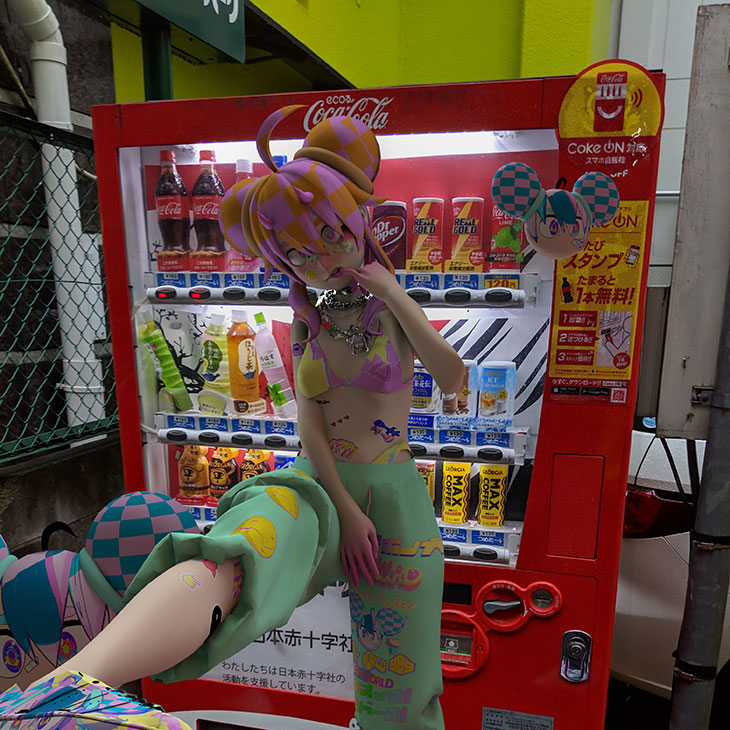 Deko:
You took off your career with one of the most talked about record labels Quality Control, famous for powerhouses like Migos, Cardi B and Lil Yachty. Could you describe to us how it was working with them?
Deko: It was interesting to see how they do business and blow their artists up.
How did you feel when your own work for Migos' album Culture got multiple Grammy nominations? Is it something you dreamed about?
Deko: It's very rewarding, but wasn't something I really thought about.
What made you switch to producing your own music?
Deko: Finishing my visions.
What are the advantages and disadvantages of producing your own stuff?
Deko: Advantages are that I have full control over how I want things to sound and what I can change. The disadvantages are that when you work on someone else's beat, the first time you hear it can get you really excited and inspire you to go into the flow state right away and make a song right on the spot. With your own stuff, you kind of know every single thing that's going to happen and when it's going to happen so you kind of lose the excitement of hearing something for the first time.
What do you think makes your music different from the popular sounds nowadays?
Deko: Just the right amount of nuance so it's not unfamiliar but it's not the same.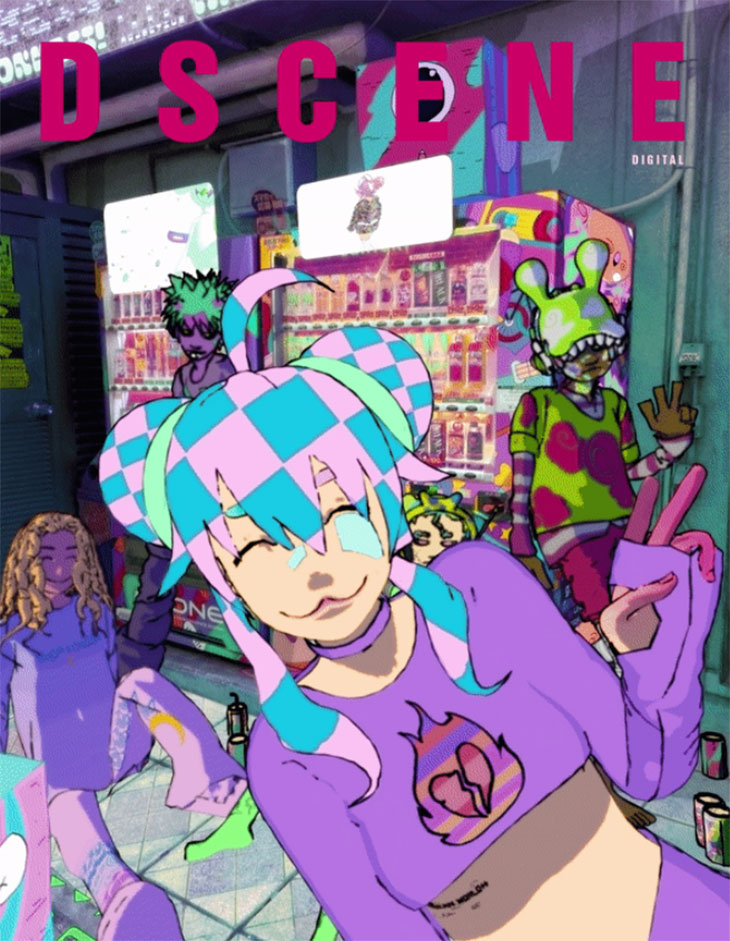 Keep up with Yameii Online on Instagram – @yameiionline