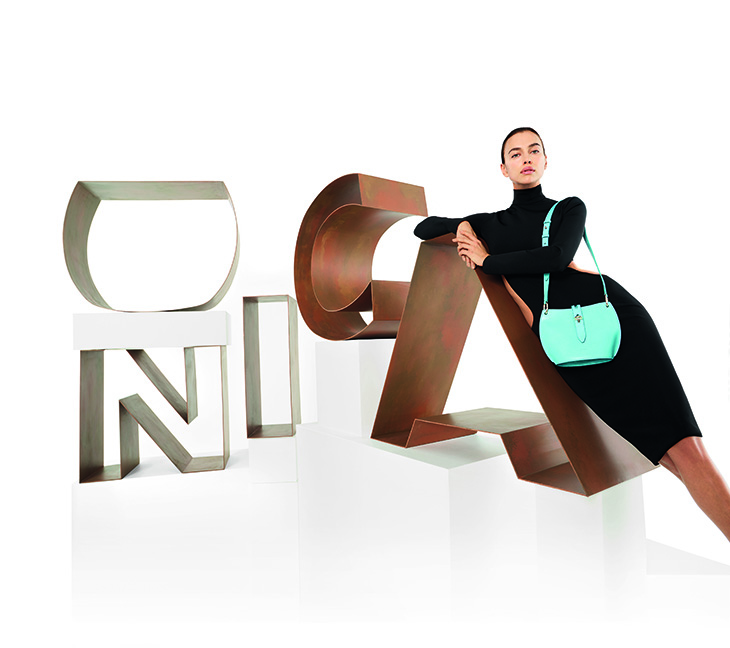 Italian leather goods brand FURLA presented their first bag in biodegradable leather the Unica Furla Earth Limited Edition, realized in collaboration with Cyclica. The campaign, starring Irina Shayk captured by fashion photographer Koto Bolofo, celebrates a contemporary elegance made of colours and craftsmanship. The bag finds inspiration in historical women in cinema, cult movies, and tv series from the end of the millennium. Unica Furla Earth Limited Edition clears the unnecessary, by honoring what is essential as a diversifying element of that decade, as well as, experimenting with sustainable production processes, and by applying new leather manufacturing techniques.
Thanks to Oleum®, the brand which identifies the biodegradable leather line produced by Cyclica, the Unica Furla bags follow a circular model for their production. The leathers, which are meant to become Oleum® originate from traceable European farms, which are by-products of the food industry and are vegetable tanned with wastewater from oil production, thus avoiding the direct use of aldehydes and glyphosate. The leather results in being metal-free and environmentally non-toxic. Dyeing from organic derivation originates from components such as corn, spirulina, logwood bark, and fern which are at the core of the preparation process which is free from synthetic agents and heavy metals. Performances that are comparable to those achieved through traditional manufacturing are conferred to the products by natural elements such as beeswax or specific salts used for the finishings.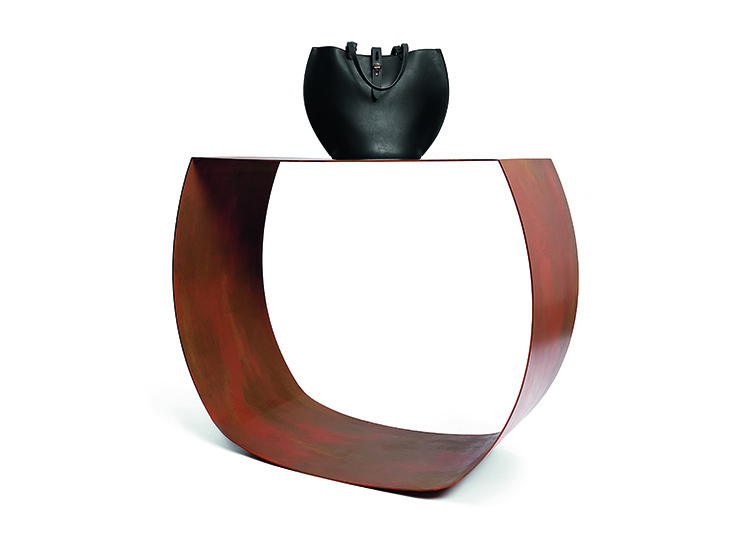 Unica Furla Earth Limited Edition retains Furla's architectonic DNA: a maxi or medium-sized crossbody bag with a sculptural profile that is softened by soft curves with extremely well-finished details, such as the metallic turn-lock closure with the stylized arch logo and the Furla macro lettering impressed on the external bottom. Colours are made organically, ranging from mogano (purple) to mais rosa (pink), from spirulina (azure) to clorofilla (green) in addition to deep black and pure white.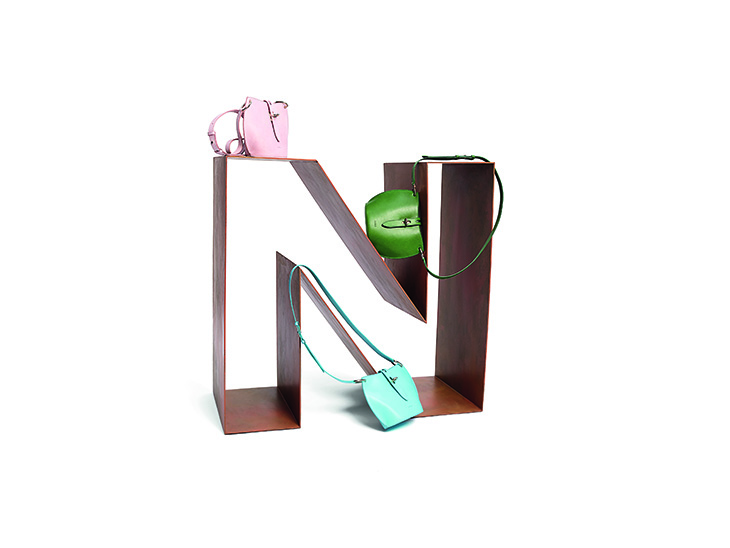 Unica Furla Earth Limited Edition will be available globally from the 23 of February on Furla.com and in selected flagship stores.