American singer and songwriter Lana Del Rey takes the cover story of Interview Magazine March 2023 Issue 547 captured by fashion photographer Nadia Lee Cohen. In charge of styling was Mel Ottenberg, with hair by Evanie Frausto, makeup by Etienne Ortega and manicure by Yoko Sakakura. The set design was the work of Brittany Porter, with production by Carlota Ruiz de Velasco, Malcolm Duncan & Fabien Colas. For the cover, Lana Del Rey is wearing a Dior dress. Stylist's Own veil and bustier and Swarovski ring and earrings.
I feel differently on different days. It's all about the process, not so much the results. Now, I feel good about it. The shoot we just had, that was the biggest production I've ever been on and it went so well. I was nervous about the interview, because when me and Mel [Ottenberg, Interview's editor-in-chief] talked about it, I was like, it could only be only Billie or John Waters. When they said you wanted to do it, I was so happy.
When things shift radically in your life you have to almost want to have a radical perspective shift. You can't force it, but if you stay calm, all of a sudden, it comes. I know that the process I went through is not the process a lot of people went through. Everyone gets their fair share of think pieces, but there were definitely some 60-page articles about me being the face of feminine submission and the pro-domestic whatever. That was quite tough, because at the time, I was just trying to figure things out. Now, you hear a lot of singer-songwriters and rappers talking about how things really are in their lives, and a lot of it is super messy. And everyone's like, "The storytelling is amazing, and I love that they're baring it all." I always felt with me that there was some catch-22 and I wasn't sure what it was for a long time. Then, I cracked the code and realized they were tapping into the fact that there was something a little weird and different going on with me, but I didn't really know that. And so it actually was a blessing because I got to figure out what they were tuning into—what they said was so dark—that I didn't see. I was like, "What are they seeing in this shadow side that I'm not seeing?" That opened a door for me to think about the way everything had gone from when I was little up until now. And so, that was a very shrouded gift.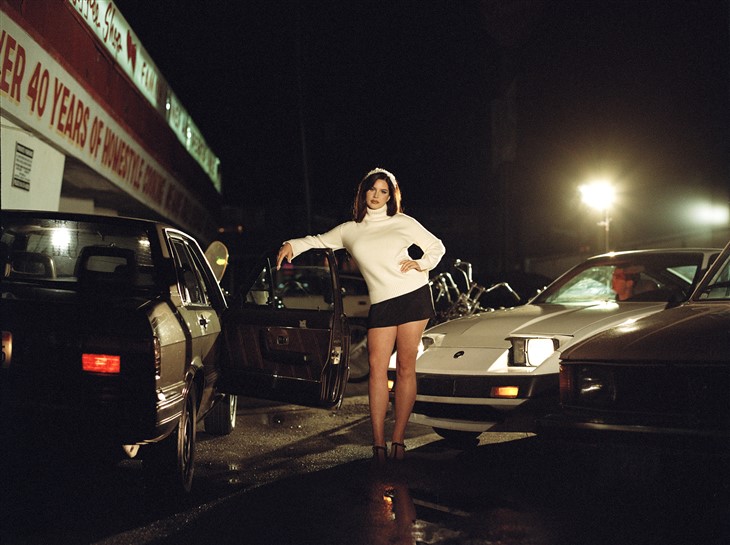 Photgraphy © Nadia Lee Cohen for Interview Magazine – see more on interviewmagazine.com