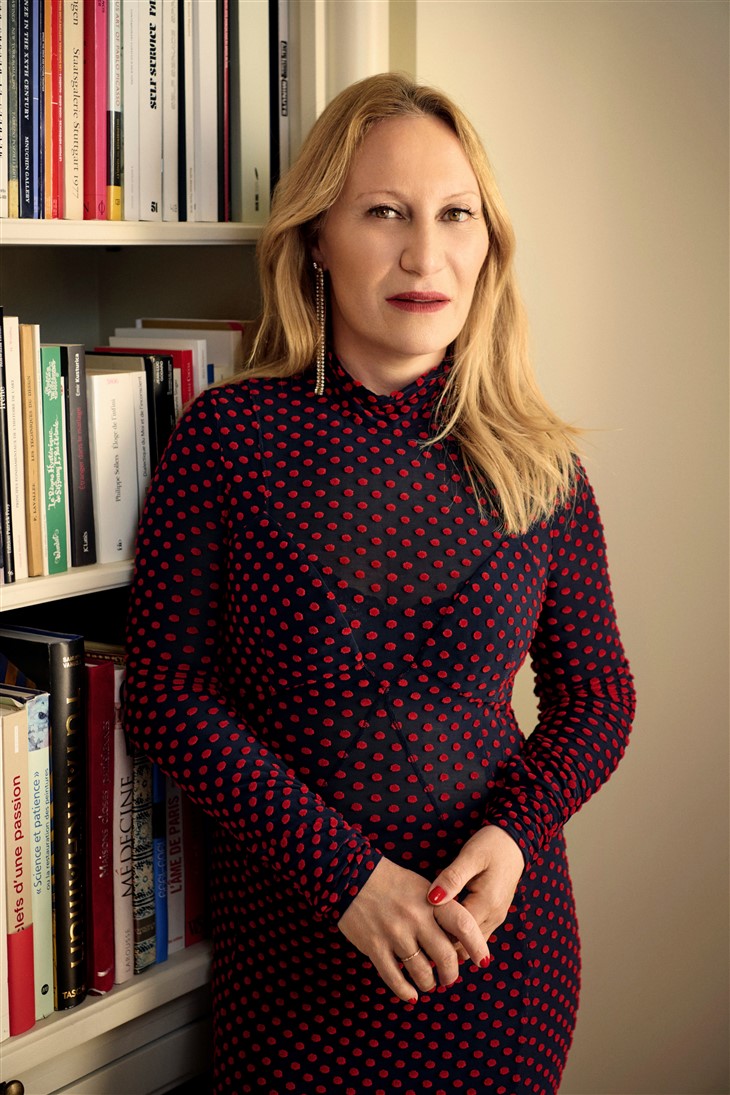 Jewelry brand Menē, founded by Diana Picasso, art historian and granddaughter of Spanish painter and sculptor Pablo Picasso, combines innovative technology, timeless design, and radical transparency and restores the link between jewelry and savings. The brand offers a vast range of 24K gold and platinum investment jewelry that is ethically sourced.
DSCENE Digital Editor Maja Vuckovic sits down for an exclusive interview with art historian and Menē founder to talk about her grandfather's impact on her career, biggest passions, venturing into jewelry business, future plans and more.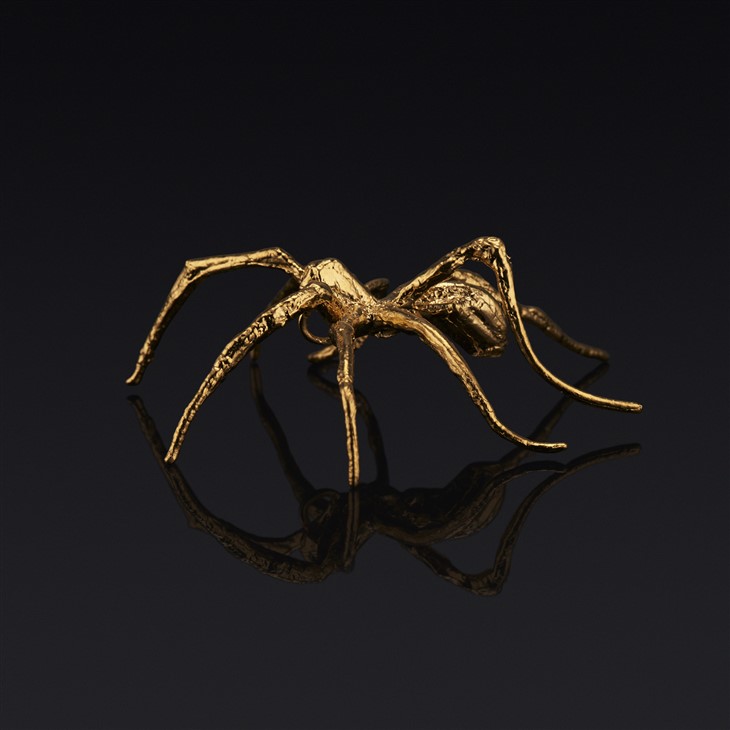 Hello Diana, so nice to have you at DSCENE. Can you tell us a bit more about yourself? You have a very interesting background, given that your grandfather was Pablo Picasso. Do you think his work had an impact on your career path? 
My grandfather is like a spiritual father for any art lover. His work had an impact on so many great minds and continues to infuse the world with his sense of freedom. I grew up with my grandfather's works. Many paintings were hanged on the walls of our apartment. Those masterpieces were part of my life, I could admire them every day and it surely participated in building my interest in art. My mother would often tell me stories about those works and about her childhood. I feel very privileged to have grown up in such an inspiring environment. 
At first, I wanted to become an auctioneer and a degree in art history and law were required at the time. So, I graduated from both. I did my thesis at the Sorbonne in Paris on the art market in France in the seventeenth century and I started working at Sotheby's London and then Paris in the Old Master department for a few years. Perhaps, it was a way for me to establish my route. 
Twenty years ago, I felt the need to be more involved in my grandfather's legacy. I suddenly felt that it was a duty for me, as well as a need to reconnect with my family's history. I started working on a catalogue raisonné (exhaustive catalogue) of Picasso's sculptures. It is a crucial tool for anyone in museums or for the art market. It often takes a long time as it is difficult to trace every information on a work. In the end, you learn a lot about the creative process, and it is very exciting. I move chronologically but for Picasso, art has no past, present nor future so I probably embrace my grandfather's way of thinking.
You've studied private law and art history in your homeland France, which resulted in your huge engagement with art world, participating in exhibitions, curating and working with major art organizations.  Do you think art is your biggest passion?
Yes, it is. I curated several exhibitions as Picasso and Marie-Thérèse: L'amour fou at Gagosian Gallery in New York in 2011, Picasso.Mania at the Grand Palais in Paris in 2015, Picasso. The Sculpture at Galleria Borghese in Rome in 2018, and more recently Maya Ruiz-Picasso, daughter of Pablo at the Musée national Picasso in Paris. My last book, Picasso Sorcier, co-written with the anthropologist Philippe Charlier, was published in April 2022 by Gallimard NRF. I also wrote many essays about my grandfather and my grandmother Marie-Thérèse Walter. Finally, I am deeply involved in art organizations (Trustee MoMA PS1, International Council of MoMA) and non-profit organizations in art education.
What made you venture into jewelry business?
I've always been interested in craft. For many years my office was Place Vendôme so I guess I have been immersed in the world of jewelry for a long time admiring the work of Jar amongst many others. I am very friendly with several talented jewelry designers, but I am also collecting antique jewelry for many years and artist jewelry (Lalanne, Anish Kapoor, etc.).While studying at the Sorbonne, jewelry was always a field of intense excitement. It crossed so many cultures.
I met Roy Sebag, the founder, a few years ago when he was starting up the business, and he was looking for someone to oversee the artistic identity. I am always thinking a lot before to put my name to something, and I've been approached many times, but I liked this concept. It's quite disruptive, as far as the traditional gold and jewelry market goes, and it's also very transparent – something that's unusual in the art world. This interest led me to be part of this new kind of jewelry company called Menē, which sells wearable pieces to the customer for the price of the value of the gold. All business is conducted online, and pieces can eventually be returned and the (most likely increased) value refunded, minus a 10% fee. 
What was your biggest inspiration when creating and naming the jewelry and lifestyle brand Menē?
In my everyday life, I feel very inspired by Picasso, his dedication, and his passion. He, just like most great artists, produced several pieces of jewelry for his lovers, children, and friends. 
We find our inspiration from the material itself pure 24k Gold and Platinum. We do not add any stones or diamonds. Therefore, it brings us to reinvent the adornments of our great ancestors such as Ancient Egyptians, Greeks and Romans, adding a modern vitality. Pure gold confers color, weight and a form of solar energy. The spirituality of the material leads us to create a large quantity of charms (formerly called talismans or amulets) and religious medals. Everything in life is about belief.
How does one working day look like at Menē? 
The Menē design team is comprised of true artisan jewelers, craftsmen and CAD illustrators. Sunjoo Moon is the creative director and chief design officer, and I carry the title of Chief Artistic Officer: I oversee the entire brand aesthetic direction, and specific collection designs and themes. Sunjoo and I work with the rest of the design team being split between Toronto, Canada, from the company's administrative headquarters, and New Jersey, US, from the company's manufacturing facility.
With more and more jewelry brands on the market, you need real creativity and quality to stay relevant. Do you find it hard to reach your audience?
When we launched the brand people immediately responded to the idea of a privileged access to a forgotten magnificent material. We want our customers to enjoy the feeling of wearing a pure material. As you know, 24k gold confers all kind of values including being antibacterial. Egyptians would bury themselves in the pyramids surrounded by gold because they believed in its immortal power.
What is something that separates you from other jewelry brands? 
Menē is not just a brand, it is a concept. Unlike most jewelry brands, Menē jewelry is crafted from pure 24 karat gold and platinum, that is ethically sourced from gold mines in Nevada, USA and Ontario, Canada. Our price is transparent: it means that the jewelry is sold by weight according to the metal value of the day and the design fee is very low.
We also want our pieces of jewelry and gift to be reused and therefore, anyone can always give back their items if they want another design. We will only charge them 10%. And if they need the cash, we can also buy it back for the current price of Gold and a minimum fee. 
Menē jewelry is crafted from pure 24 karat gold or platinum, focusing on the quality rather than quantity. Do you see Menē expanding into a more wider offer of styles and materials in the future? 
Yes, definitely. We are excited about it.
Who did you have in mind when designing Menē? What does the Menē customer look like? 
When I look at gold, I personally have in mind our great ancestors from prehistory : Egyptians, Greeks, Romans. Our customers have an immediate visceral attachment when they hold our jewelry or precious objects. We have as many men and women who buy for investment but mostly attachment to history and beauty. Even though we offer to buy back the jewelry, they all prefer to hold on to it and pass it on to the next generation. To wear Menē is to have a deep sense of tradition.
Today, it's very important to have investment pieces, like exclusive handbags and jewelry. What can Menē's customers expect when buying a piece of jewelry?
I love the sense of intimacy inherent in a piece of jewelry. Our customers love the fact that we are trying to democratize access to these materials. Beyond investing in art or jewelry, we want them to pass it on to their future generation. That would certainly be our greatest achievement.
Do you have any future projects you're willing to share with us? What does Menē's future look like? 
We have several projects with great minds, that include renown architects and designers. I prefer to keep it secret until we launch it.
Keep up with Diana Picasso & Menē on Instagram – @dianawpicasso @mene