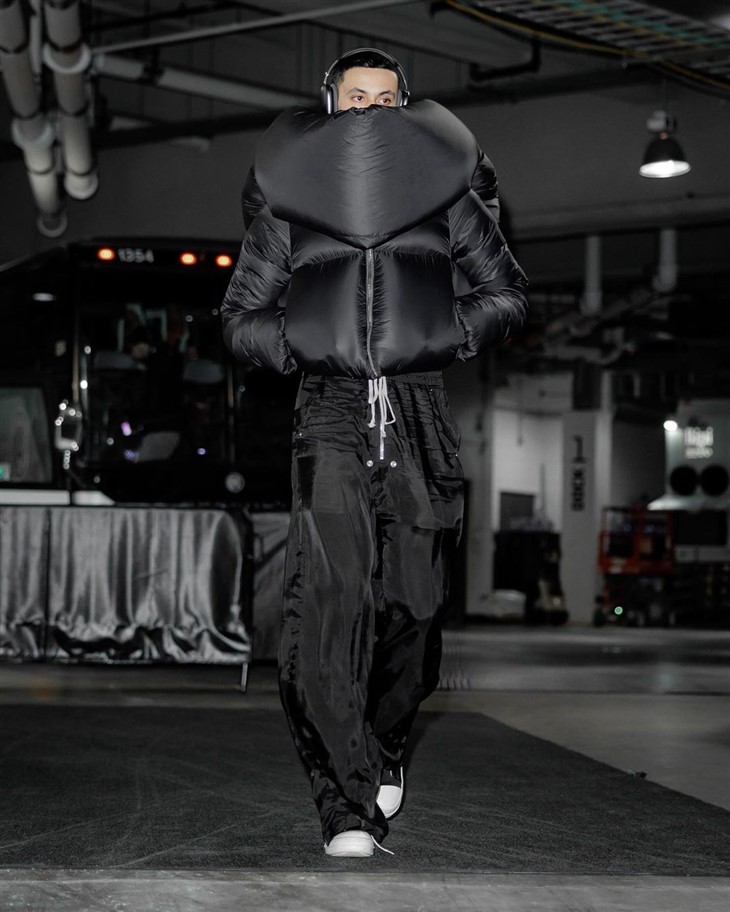 Basketball is more than just a game. It's a lifestyle, an attitude, and an expression of self. And in recent years, a new trend has emerged in the NBA that perfectly embodies all of these qualities: tunnel fashion. What is tunnel fashion, you may ask? Simply put, it's the outfits that NBA players wear as they make their way from the locker room to the court before a game. And while this may seem like a small detail, it's actually become a huge phenomenon that's influencing fashion, customers, and fans alike. So how did tunnel fashion become such a big deal? Well, it all started with a few key players who had a passion for fashion. Kyle Kuzma, Dwyane Wade, Russell Westbrook, James Harden and LeBron James were some of the first to make a statement with their pre-game attire, wearing everything from bold prints to statement accessories. And as more players followed suit, the trend started to gain momentum.
We earn a commission when you follow the link to make a purchase. Click here to learn more about how we make money.
But it wasn't just the players themselves who were fueling the trend. Social media played a huge role as well. As fans started to see their favorite athletes rocking these eye-catching outfits, they couldn't help but take notice. And soon enough, fans were clamoring to get their hands on the same designer pieces that their favorite players were wearing. This newfound interest in tunnel fashion didn't go unnoticed by the fashion industry, either. Brands like Gucci, Balenciaga, and Louis Vuitton started to take notice, and began creating custom pieces specifically for NBA players to wear before games. And as these high-end designers began to incorporate streetwear elements into their collections, the line between high fashion and sportswear began to blur.
CLICK TO SHOP:
The Impact
First off, it's clear that tunnel fashion has had a huge impact on the fashion industry. High-end designers are now collaborating with athletes in ways they never have before, and streetwear is becoming more mainstream than ever. And while some may argue that these designer pieces are too expensive for the average customer, the reality is that they're still influencing trends that are more accessible. For example, the popularity of sneakers and streetwear-inspired apparel has skyrocketed in recent years, and it's all thanks to the influence of tunnel fashion.
But it's not just the fashion industry that's been impacted. Customers have also been influenced by the trend, with many now looking to NBA players as style icons. And with social media making it easier than ever to see what players are wearing before games, it's no surprise that fans are taking notice. In fact, some players have even started to collaborate with fashion brands to create their own collections, making it easier than ever for fans to get their hands on their favorite player's style.
And what about the impact on fans? Well, it's clear that tunnel fashion has given fans a new way to connect with their favorite players. By seeing what they're wearing before games, fans are able to get a glimpse into their personalities and interests beyond basketball. And for some, this connection goes even deeper. As NBA player P.J. Tucker once said, "We're like superheroes, and our outfits are our costumes." And just like how fans might dress up as their favorite superhero, they can now dress up in the same way as their favorite players.
CLICK TO SHOP:
But beyond the personal connection, tunnel fashion has also become a way for players to make a statement on social issues. For example, during the 2018 playoffs, LeBron James and other NBA players wore black and white hoodies as a tribute to Trayvon Martin, a young black man who was killed in 2012. And in 2020, players wore jerseys with social justice messages during the NBA bubble in Orlando. By using their fashion choices to make a statement on social issues, NBA players are showing that they're more than just athletes – they're also activists and advocates for change.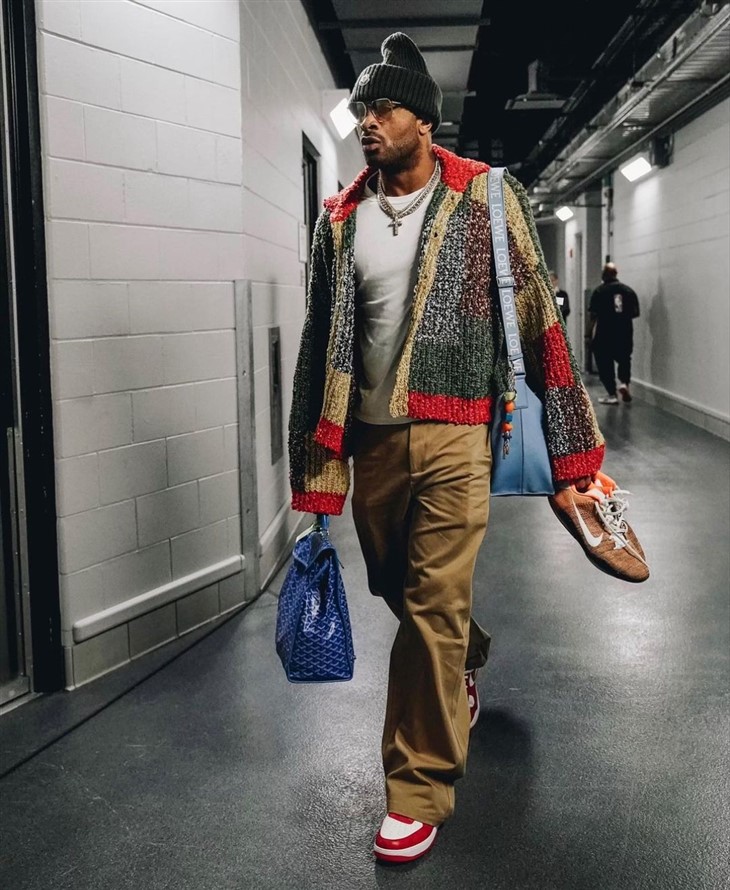 So what does the future hold for tunnel fashion? It's hard to say for sure, but one thing is certain: it's not going anywhere anytime soon. With more players than ever embracing the trend, and with fashion brands continuing to create custom pieces for NBA players, it's clear that tunnel fashion is here to stay. But perhaps the biggest impact of tunnel fashion isn't just on fashion, customers, or fans – it's on the NBA itself. By allowing players to express themselves through their pre-game attire, the league is showing that it values individuality and creativity. And in a world where athletes are often criticized for speaking out on social issues or being "too political," tunnel fashion provides a way for players to make a statement without saying a word.
In conclusion, the rise of tunnel fashion in the NBA has had a significant impact on fashion, customers, and fans. What started as a few players expressing their personal style has turned into a trend that's influencing high-end designers, inspiring fans, and providing a platform for players to make a statement on social issues. And with the trend showing no signs of slowing down, it's clear that tunnel fashion will continue to be a part of the NBA – and the fashion world – for years to come.