After the sale of the TOM FORD brand, Tom Ford will focus his attention on film projects that are currently in the planning phase through his production company, FADE TO BLACK. In an official statement company announced today Mr Fords come back to the film industry.
FADE TO BLACK was the vehicle through which Ford wrote, produced, and directed A Single Man (2009) and Nocturnal Animals (2016).
Colin Firth, Julianne Moore, and Nicholas Hoult starred in the film A Single Man, which had its world premiere on September 11, 2009, at the 66th Venice International Film Festival. The film was later nominated for the highest award, the Golden Lion.
As a result of his performance, Colin Firth was presented with the Volpi Cup for Best Actor. He was nominated for several awards including the Academy Award, the Golden Globe Award, the Independent Spirit Award, and the Screen Actors Guild Award. He won the BAFTA Award for Best Actor in a Leading Role. Both the AFI Film of the Year award and the GLAAD Media Award for Outstanding Film were bestowed to the movie.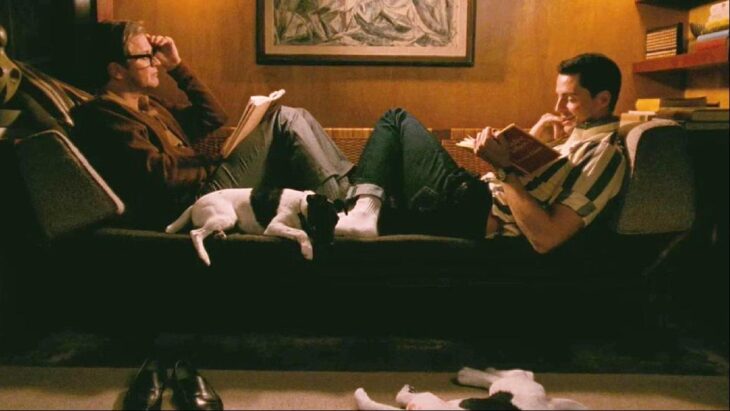 Amy Adams, Jake Gyllenhaal, Michael Shannon, and Aaron Taylor-Johnson starred in the film Nocturnal Animals, which made its world premiere on September 2, 2016, at the 73rd Venice International Film Festival. Additionally, it was considered for the most prestigious award, the Golden Lion, and ultimately won the Grand Jury prize.
At the 89th Annual Academy Awards, Shannon was recognized with a nomination for Best Supporting Actor. The movie was nominated for nine BAFTA Awards and for a Golden Globe Award, including Best Director and Best Screenplay for Ford. However, Taylor-Johnson took home the Golden Globe for Best Supporting Actor for his performance.
Moving forward at Creative Artists Agency (CAA), agents Bryan Lourd and Craig Gering are now in charge of handling Ford's representation. Ford has just showcased his last collection for Tom For the brand, leaving the world questions what is next for the famed designer. Now we know.