AMBUSH®, a cutting-edge fashion brand created by YOON and VERBAL, and Ledger have collaborated to introduce an exclusive liquid metal case built for the highly wanted new Ledger Stax. The case was made for the highly sought-after new Ledger Stax. Ledger is the world leader in safe hardware and infrastructure solutions for cryptocurrencies and blockchain applications. The creative new device, which was designed by the man who invented the iPod, Tony Fadell, is scheduled to be released in the fall or winter of 2023, and the new case, which was designed by YOON and made for the device, will be available at that time.
On May 10th, AMBUSH® and Ledger made the announcement at Bright Moments Tokyo that they would be working together to design a sophisticated and cutting-edge liquid metal case. This case would be inspired by the natural beauty of a water droplet. The future Ledger Stax gadget has been meticulously measured to ensure that the casing is a perfect fit for it. The device provides a streamlined experience while still ensuring the safety of bitcoin transactions. Its sleek appearance, user-friendly interface, and cutting-edge security features all contribute to its impressive feature set.
"We're thrilled to be working with Ledger on this project. "The liquid metal wallet is not only visually striking but also a testament to the power of innovation and collaboration. We can't wait for people to see it and experience the unique features it has to offer." adds Yoon Ahn talking about the design
Not only does the case provide security and convenience, but it also adds a touch of style and sophistication to your everyday look. This release is extremely limited, and it is highly sought after. The mobility and practicality of the Stax gadget are complemented by the sleek and fashionable style of the metallic case, which incorporates a snap-on closure. Your Ledger Stax gadget will be afforded the highest level of security by the case, allowing you to carry it around with self-assurance and in vogue. This limited edition liquid metal case by AMBUSH® delivers the ideal combination of security, style, and rarity, making it an essential accessory for anybody who is concerned about the safety of their possessions.
"Increasingly our technology choices reflect a facet of our personalities. The culture we consume, share, and collect is digital – YOON + VERBAL move effortlessly between the physical and digital as if the boundary doesn't exist. We're honoured to have this case designed by YOON to be our first collaboration for Ledger Stax,"talking to the press shares Ian Rogers, Chief Experience Officer at Ledger.
At the company's premier Ledger Op3n event in Paris in December 2022, Ledger revealed Ledger Stax to the public for the first time. Ledger Stax is a stride forward for easily accessible and aesthetically pleasing hardware for digital assets. This innovation was designed by Tony Fadell, the famed builder of the iPod and iPhone. It is the first of its type and includes a curved E Ink display that extends all the way around the spine. The combination of Ledger Stax, Ledger Extension, and the Ledger Recover service, which was just recently made public, results in the most user-friendly experience that has ever been seen in secure hardware.
The addition of YOON + VERBAL to SZN 2 of the LEDGER PRO TEAM, which is comprised of Web3 thought leaders, innovators, artists, technologists, developers, futurists, and disruptors, was just recently announced by Ledger. The world of Web3 and digital assets will be comprised of many different communities, and Ledger's collective mission is to educate and inspire those communities.
WHAT YOU NEEED TO KNOW ABOUT AMBUSH®
AMBUSH® started out as an experimental jewellery line with designs that were influenced by inventive pop art and captured the distinctive style of Tokyo. In particular, the well-known and legally protected POW!® motif was covered by media outlets located all over the world. AMBUSH® eventually transitioned into the creation of unisex collections as a result of using garments as a canvas to tell their stories.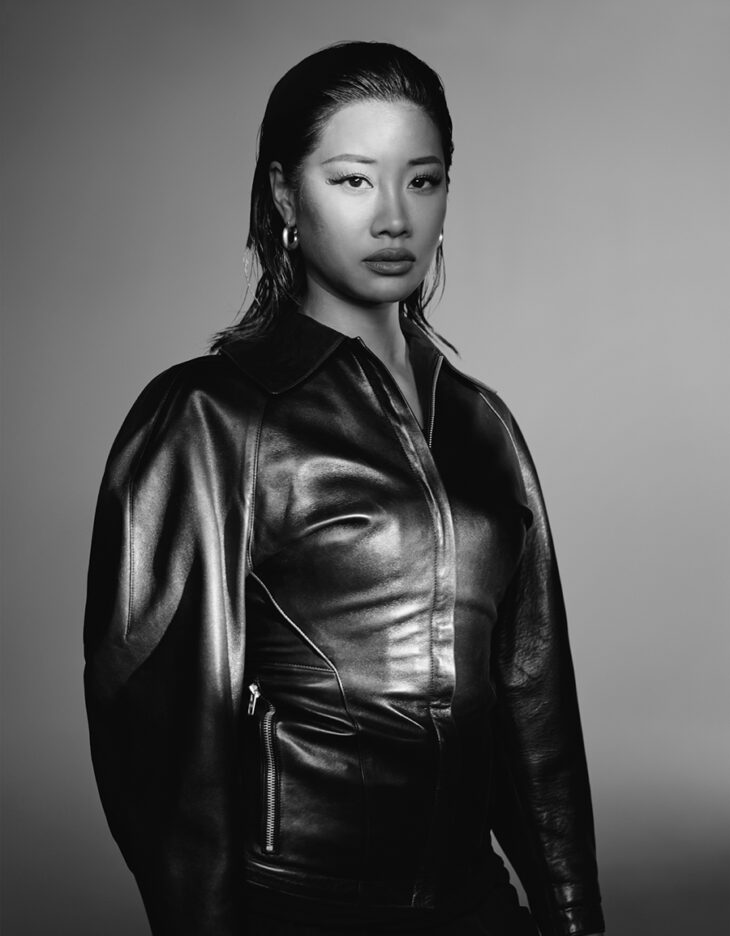 The brand made its debut in Paris in 2015, and since then, YOON and VERBAL have been included on the lists of the Top 500 People Who Influence the Global Fashion Industry published by Business of Fashion for five consecutive years beginning in 2015, as well as the HYPEBEAST 100 list for eight consecutive years. At Milan Fashion Week in 2022, AMBUSH® debuted the brand's first ever runway show for the event. AMBUSH® is a fashion company that is breaking new ground in web3 by releasing its POW!® REBOOT NFT collection in February 2022 and launching its proprietary metaverse SILVER FCTRY. Both of these events occurred simultaneously. Don't miss our exclusive interview with the founder Yoon Ahn.
WHO/WHAT IS LEDGER?
LEDGER is a global platform for digital assets and Web3 that was established in the year 2014 in Paris. Ledger is already the market leader when it comes to the protection and utilization of critical digital assets. With more than 5 million devices sold to customers in more than 200 countries and 10 or more languages, and with more than 100 or more financial institutions and brands as customers, 20% of the world's cryptocurrency assets are safeguarded, in addition to services enabling trading, purchasing, spending, earning, and NFTs. LEDGER's products include the hardware wallets known as the Nano S Plus and the Nano X, as well as the LEDGER Live companion app and the Ledger Enterprise platform. A user is able to begin investing in digital assets and, ultimately, attain financial freedom in an environment that is risk-free and devoid of worry thanks to the intuitive nature of LEDGER's user interface.