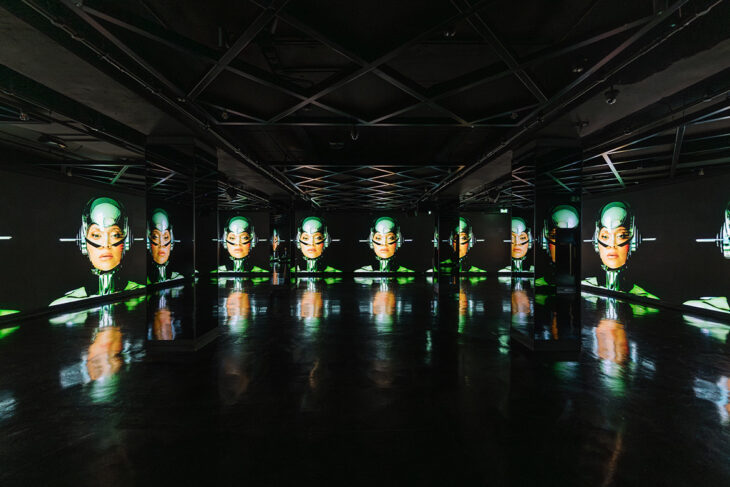 FLANNELS X, the luxury retail destination, has undergone a captivating transformation into "The Renaissance Flagship" to celebrate the esteemed Beyoncé's Renaissance World Tour. This extraordinary endeavor, synchronized with the artist's unprecedented five-night residency at London's Tottenham Hotspur stadium, offers an unparalleled experience celebrating this cultural milestone. This exclusive project transports audiences deep into the energy and storytelling of the Renaissance.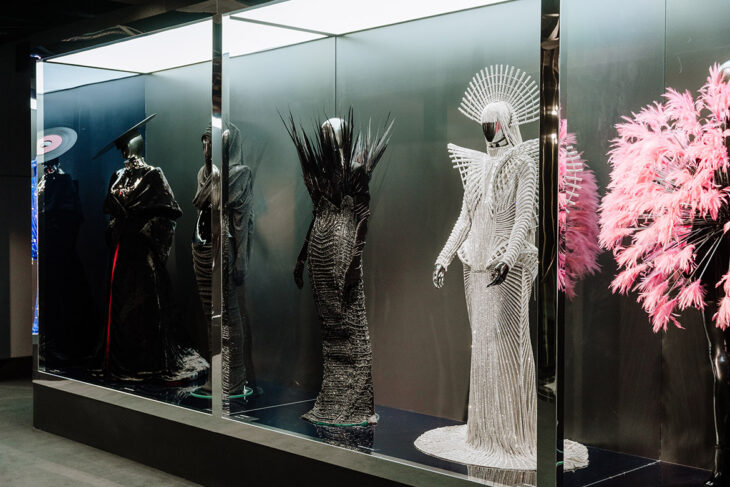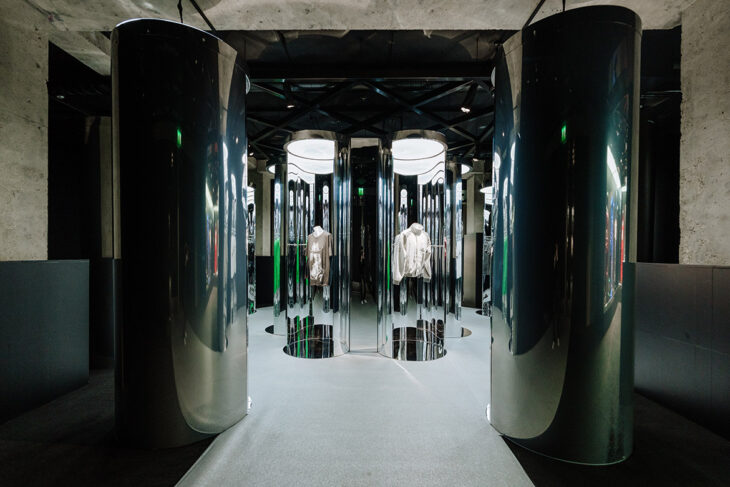 Crafted by Parkwood Entertainment, a bespoke installation comprised of futuristic chromed monoliths, touches down as FLANNELS X becomes the luxury retail partner for the Renaissance World Tour Collection. The ground floor, transformed for this occasion, showcases a 19-piece collection of memorabilia, available for the first time outside of stadiums. Among the curated apparel and accessories, priced from £32 to £200, two styles are exclusively offered at the flagship location: the "London Has a Problem" tee, paying homage to the Renaissance World Tour stop in London, and the CUFF IT tee, a tribute to the artist's Grammy Award-winning single.
This spectacular project truly comes to Life at the apex of everything we care about at FLANNELS – a perfect storm of fashion, act and music. As a business, across the past few months we've been celebrating iterations of self-expression, freedom, and boss energy… What a dream come true, to now welcome the icon of those ideals to our store. – Beckie Stenion, CNC of Flannels
The collection further includes standout pieces such as a silver Renaissance World Tour jacket with intricate 3M detailing, a matching THIQUE short and zip-up hoodie adorned with a bionic-inspired print, a Green Screen hoodie paired with matching trousers, and the iconic HEATED oversized fan. At the heart of this collection lies the Renaissance World Tour Art Book, a 80-page self-published masterpiece featuring exclusive imagery that grants a glimpse into the visuals and inspirations behind the tour.
The Renaissance Flagship also showcases an exclusive exhibition of Renaissance Couture by Beyoncé x Balmain. This remarkable collection features twelve meticulously crafted looks co-designed by Beyoncé and Olivier Rousteing, drawing inspiration from tracks on the RENAISSANCE album. The exhibition, housed on the ground floor of the FLANNELS X store, unveils these extraordinary pieces to the public for the first time. This groundbreaking collaboration, unveiled in March by French Vogue, marks a historic moment as it is the first time a Black woman has overseen the couture offering from a prestigious Parisian fashion house.
Complementing the exhibition is a limited-edition product extension titled RENAISSANCE: Beyonce with Balmain, consisting of three pieces. These items, including an oversized tee, dropped-shoulder hoodie, and a large tote adorned with the collection's moniker, take inspiration from the couture pieces. Exclusive to FLANNELS X, this range debuts as a world-exclusive and will only be available throughout the duration of the Renaissance Flagship (from May 30th to June 5th).