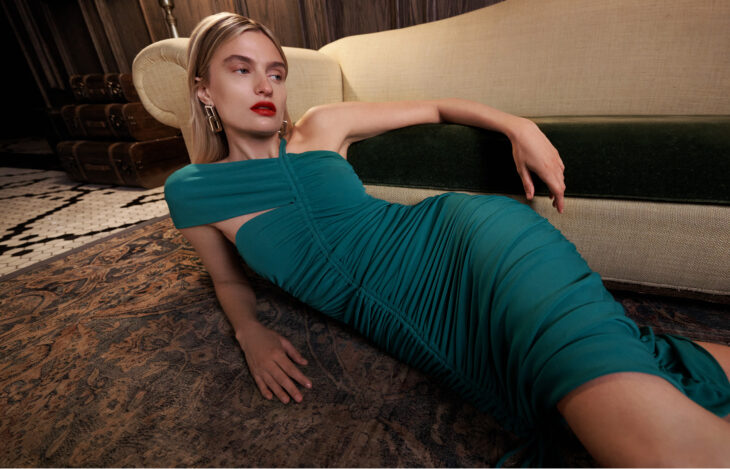 Zac Posen releases his pre-Fall 2023 collection imagery beautifully captured by Fashion Photographer Kevin Sinclair with styling from Katie Sapp. The images starring model Veronika Vilim at The Lions in New York are taking us on a journey throughout Posen's fall 2023 collection. In charge of the hair styling was Hair Stylist Brian Buenaventura while Makeup is work of Makeup Artist Christine Cherbonnier.
Discover more of the Zac Posen pre-fall 2023 collection along with DSCENE's reflection on the designer's impressive career:
Zac Posen Early Days
With a boundless passion for fashion and an innate talent for design, Zac Posen has established himself as a prominent figure in the world of haute couture. Born on October 24, 1980, in New York City, Posen was exposed to the arts and creativity from a young age. His mother, Susan Posen, was an artist, and his father, Stephen Posen, a successful lawyer. It was within this environment that Posen's love for fashion began to flourish.
RELATED: MORE OF ZAC POSEN ON DSCENE
At the age of 16, Posen attended the prestigious Parsons School of Design in New York as part of his pre-college program. Zac's talent takes him at 18 to  Central Saint Martins College of Art and Design in London where he continued his fashion education. His time there helped him refine his skills and develop a unique aesthetic that would set him apart from his peers. Posen's talent caught the attention of the fashion industry, and upon his return to New York, he quickly made a name for himself.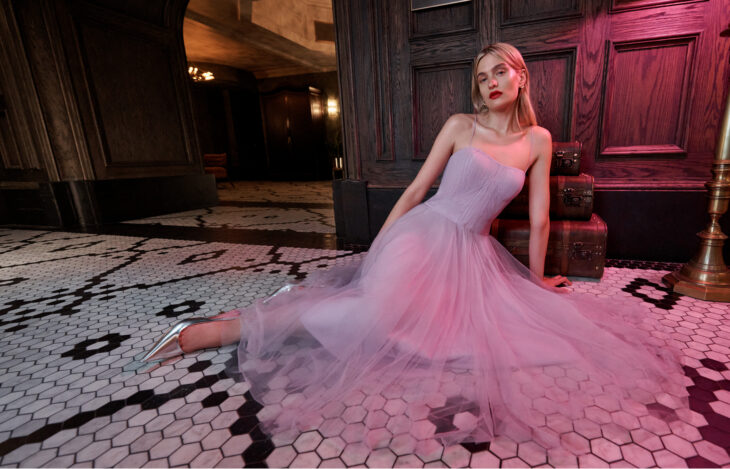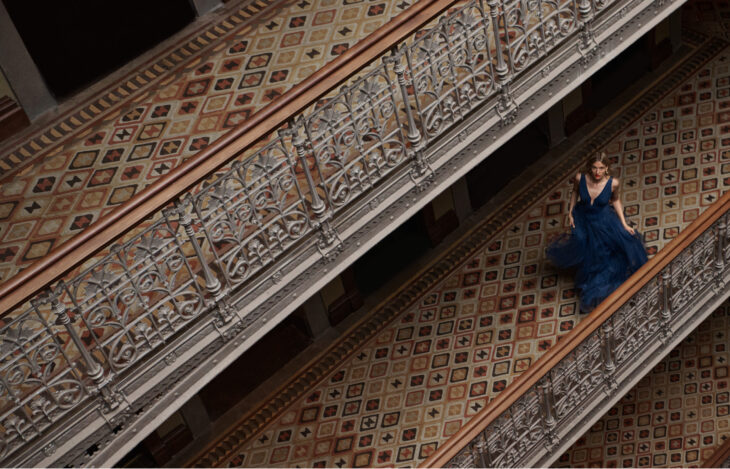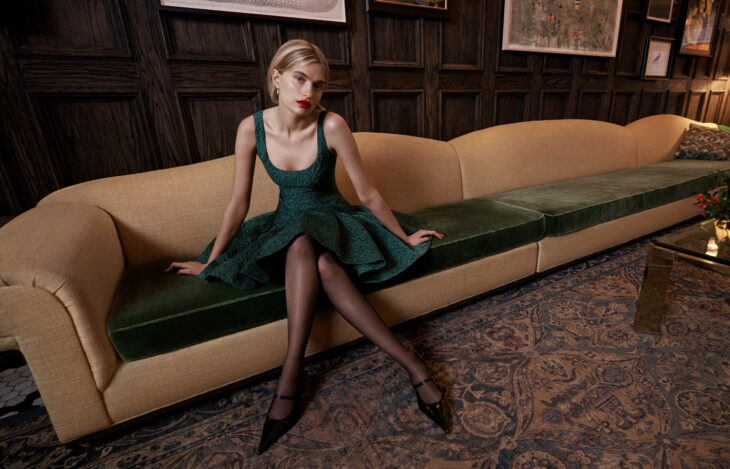 Zac Posen The Launch of The Eponymous Label
In 2001, at just 21 years old, Posen launched his eponymous label, "Zac Posen." When he moved back to New York in 2001, Posen set up an atelier in the living room of his parents' apartment, and they provided him an allowance of $15 USD each week. In the same year, he was selected to show a capsule collection as a part of GenArt's Fresh Faces in Fashion New York 2001 in the month of October. A grant in the amount of $20,000 was awarded to him. Following the success of his debut show on the runway in 2001, fashion industry heavyweights such as Yves Carcelle, president of LVMH Fashion Group; Sidney Toledano, chief executive officer and director of Christian Dior S.A.; and Domenico De Sole, president and chief executive officer of Gucci Group NV, began to pursue Zac Posen. Posen opened his own design office on Laight Street in the Tribeca neighborhood of New York City after the success of this presentation. His debut collection showcased his signature style, characterized by exquisite craftsmanship, intricate detailing, and a romantic, feminine allure. Posen's designs were an instant hit, capturing the attention of fashion editors, celebrities, and industry insiders.
Celebrities Loving Zac
Throughout his career, Posen has had numerous highlights and milestones. He has dressed countless A-list celebrities for red carpet events, cementing his status as a go-to designer for Hollywood's elite. Celebrities such as Natalie Portman, Rihanna, Kate Winslet, and Michelle Obama have all donned Zac Posen creations, further solidifying his reputation as a visionary couturier.
Posen's success extended beyond the red carpet. He became a judge on the reality TV show "Project Runway," where his expertise and discerning eye helped aspiring designers navigate the competitive fashion industry. His dynamic personality and insightful critiques endeared him to audiences around the world.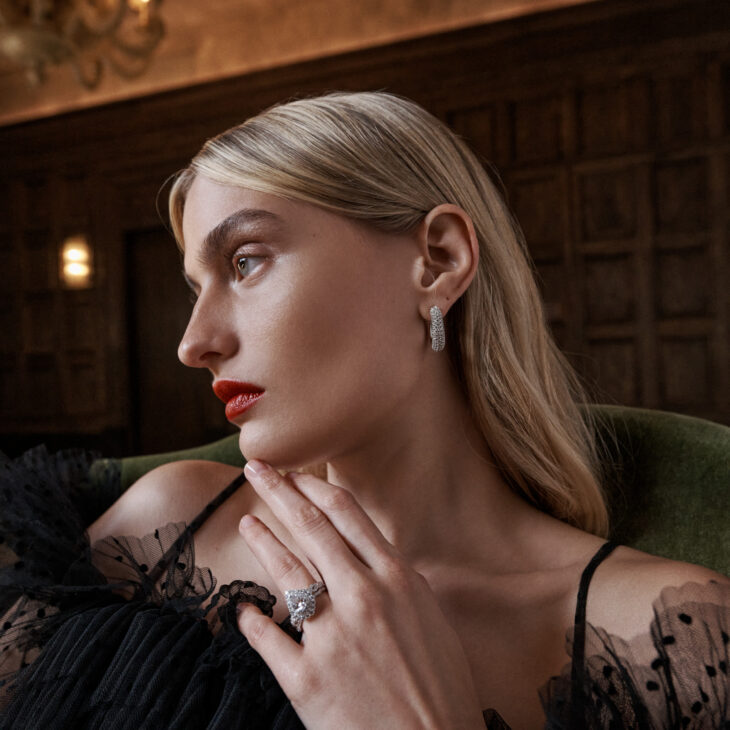 Temporary Shutdown Of The Label
However, in 2019, Posen faced a significant setback when he announced the temporary shutdown of his eponymous label. Despite critical acclaim and a loyal following, financial challenges led to this difficult decision. The fashion industry, known for its fickleness and ever-changing landscape, posed formidable obstacles that even a talented designer like Posen couldn't entirely overcome at that time.
Nevertheless, Posen's spirit and determination remained unyielding. His brief hiatus allowed him to reflect, recharge, and explore new creative avenues. During this period, he continued to receive unwavering support from celebrities who admired his talent and unique aesthetic.
Stars like Katie Holmes, Claire Danes, and Amy Schumer continued to wear Zac Posen designs, showcasing their allegiance to the designer and keeping his exquisite creations in the spotlight. Posen's distinctive gowns were still sought after for high-profile events and occasions, reminding the world of his enduring influence on the fashion landscape.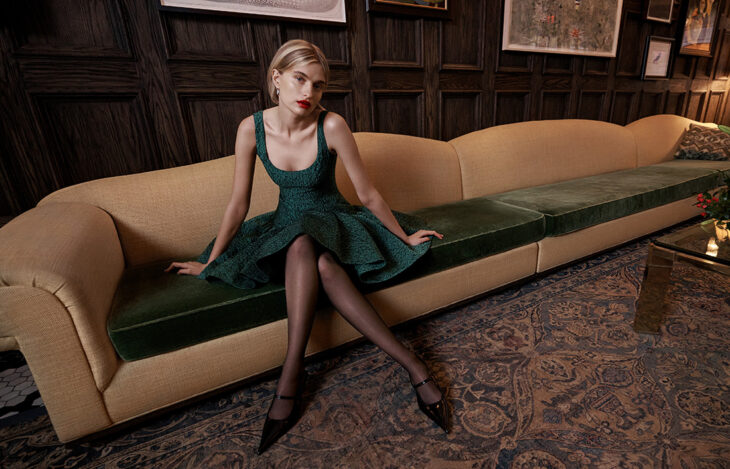 Zac Posen Is Back
While the temporary shutdown affected his direct-to-consumer business, Zac Posen's designs remain available through various websites and select high-end boutiques. E-commerce platforms such as Farfetch as well as his own web shop continue to offer a curated selection of his garments, ensuring that fashion enthusiasts can still embrace the timeless elegance and craftsmanship of Zac Posen.
Posen's journey in the fashion industry has been one of creativity, success, and resilience. From his humble beginnings to his meteoric rise as a celebrated designer, Posen has left an indelible mark on the world of haute couture. Despite the challenges he faced with the temporary shutdown of his label, Posen's talent and influence persist, supported by a legion of loyal celebrities and fashion aficionados who continue to champion his work. As he navigates the ever-evolving fashion landscape, there is no doubt that Zac Posen's creative and here to endure the fashion industry for years to come.