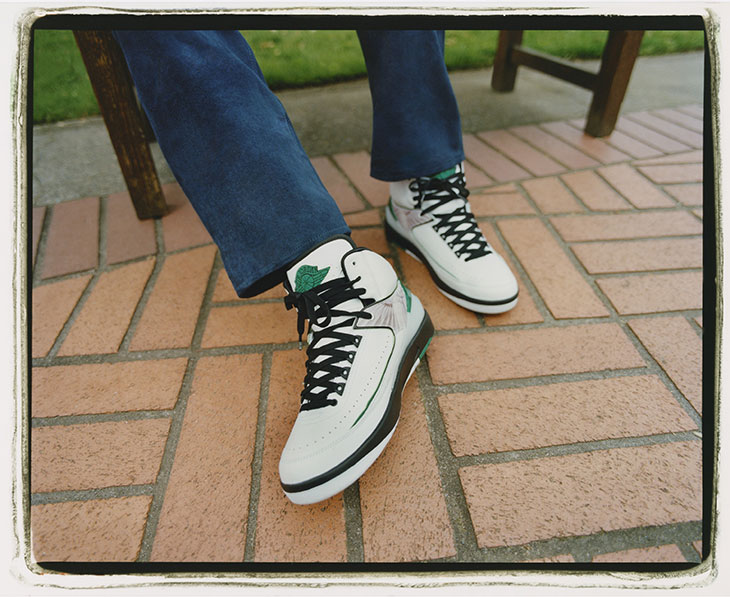 Howard "H" White, a legendary figure and mentor, has played a pivotal role in elevating Air Jordan and inspiring countless individuals around the globe. Currently serving as the Vice President of Jordan Brand Affairs and a co-creator of Jordan Brand Wings, H's impact on the brand and the global basketball community is being honored through the release of a special edition sneaker, the Air Jordan 2 "H" Wings.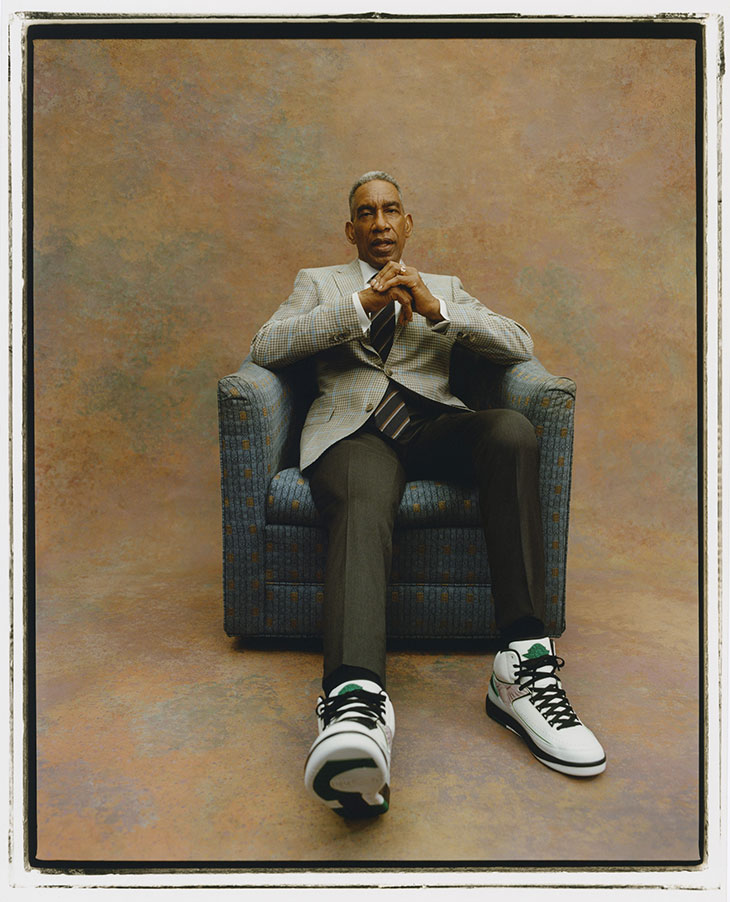 The Air Jordan 2, which happens to be H's favorite Air Jordan silhouette, has been meticulously crafted according to the original design specifications from 1987, ensuring the shoe's authentic shape and fit. Drawing inspiration from H's time at Kecoughtan High School in Virginia, the shoe's color scheme pays homage to the team where H first discovered his passion for basketball, eventually becoming an All-American player and an NBA draft pick.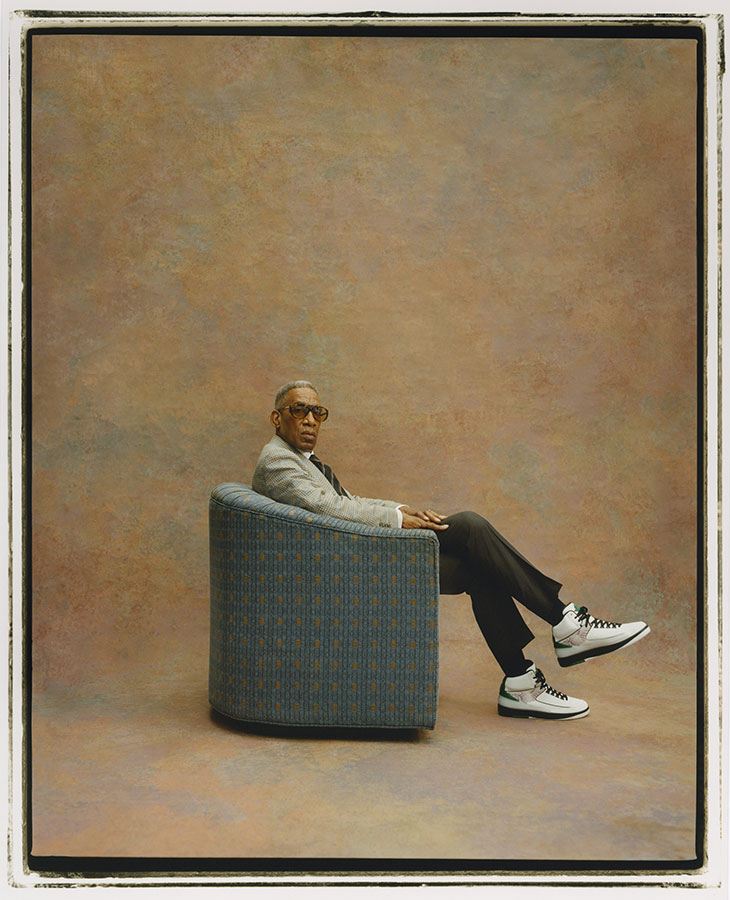 The upper quarter panel of the shoe features a hand-sketched wings graphic designed by Israel Mateo, a Footwear Designer specializing in Jordan Brand Special Projects. The upper and lower quarter panels are constructed using premium leather, while the heel counter incorporates a translucent finish adorned with a gold foil "H" logo, reminiscent of H's iconic college jersey and symbolizing the pursuit of excellence. The lace tips are inscribed with the words "Power" and "Belief," directly inspired by the profound contributions H has made to Jordan Brand.
Jordan Brand Wings is a testament to H's visionary leadership. His dedication to inspiring the next generation laid the foundation for the brand's community programs, including Jordan Brand Wings. In 2015, alongside a small group of colleagues, H co-created the Jordan Brand Wings initiative, aimed at empowering young individuals to define greatness on their own terms through higher education, mentorship, and opportunities. Each year, a Wings shoe is released to acknowledge the achievements of students in the Jordan Brand Wings Scholars Program.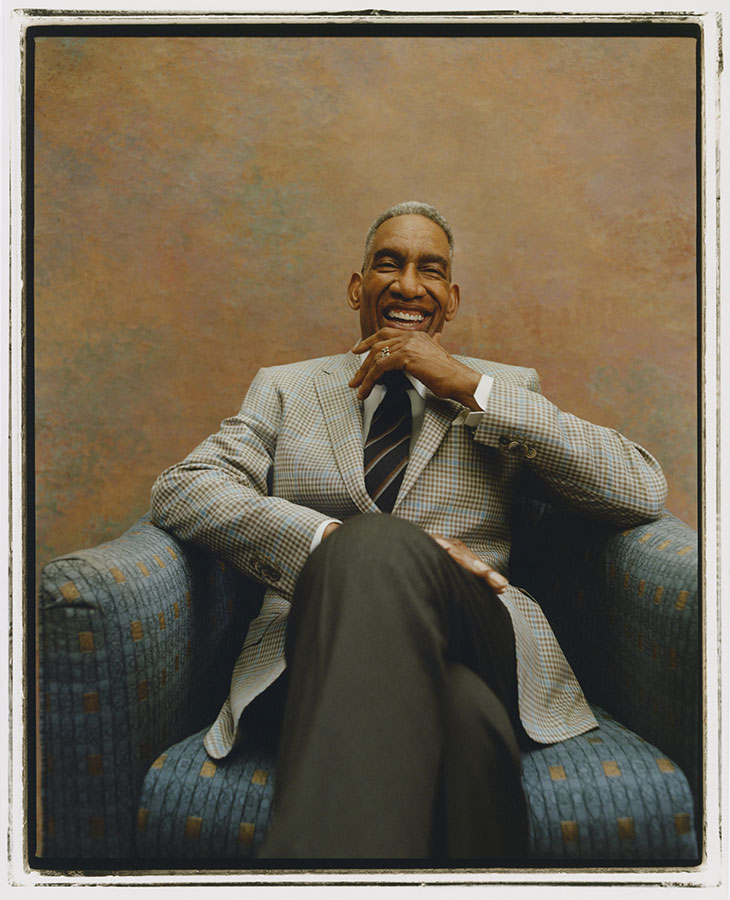 Coinciding with the launch of the Air Jordan 2 "H" Wings this year, Jordan Brand is excited to welcome the Jordan Brand Wings Scholars Class of 2027, consisting of 38 driven and committed students across Los Angeles, New York City, Portland, Chicago, Philadelphia, and Charlotte. This cohort represents the largest group of North American Wings Scholars to date.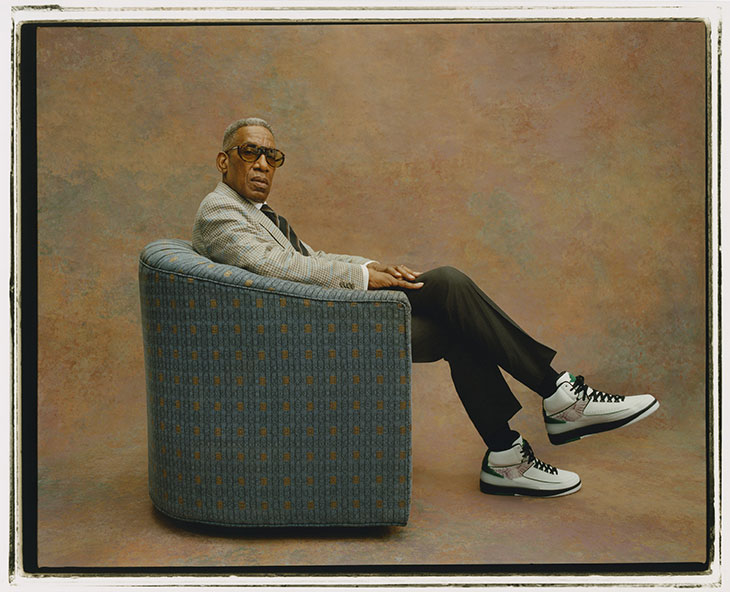 The Air Jordan 2 "H" Wings will be available for purchase on the SNKRS App starting from June 10, marking a significant moment in celebrating H's legacy and the ongoing impact of Jordan Brand Wings.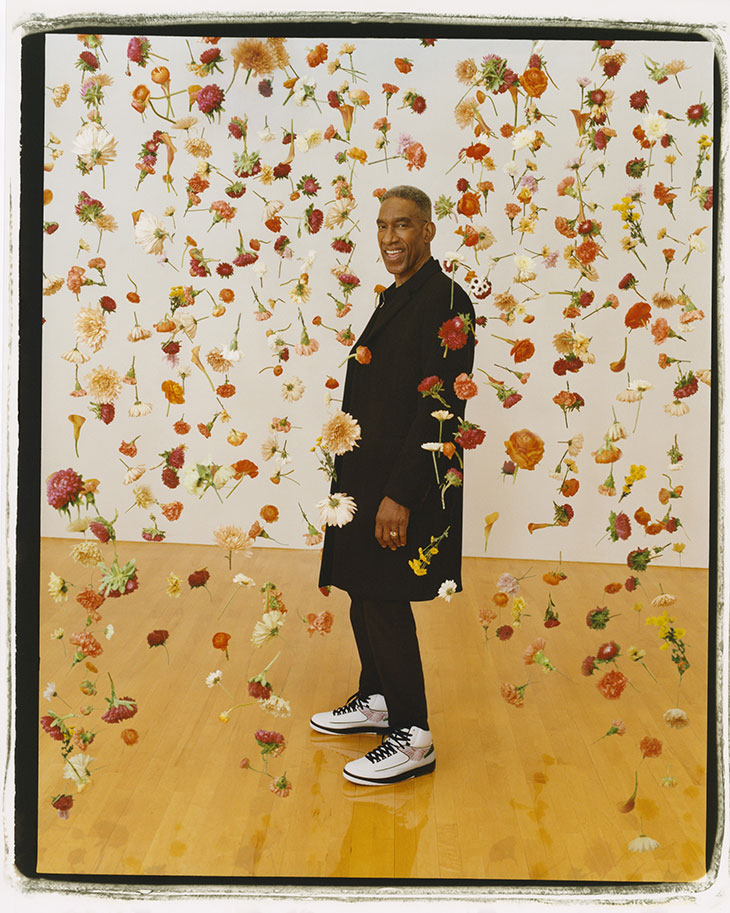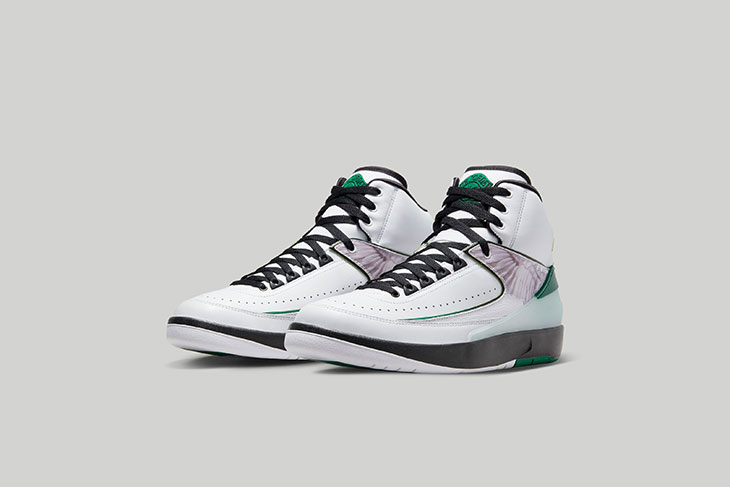 In case you missed it: Teyana Taylor's Debut Jordan Brand Collection Merges Artistry and Style