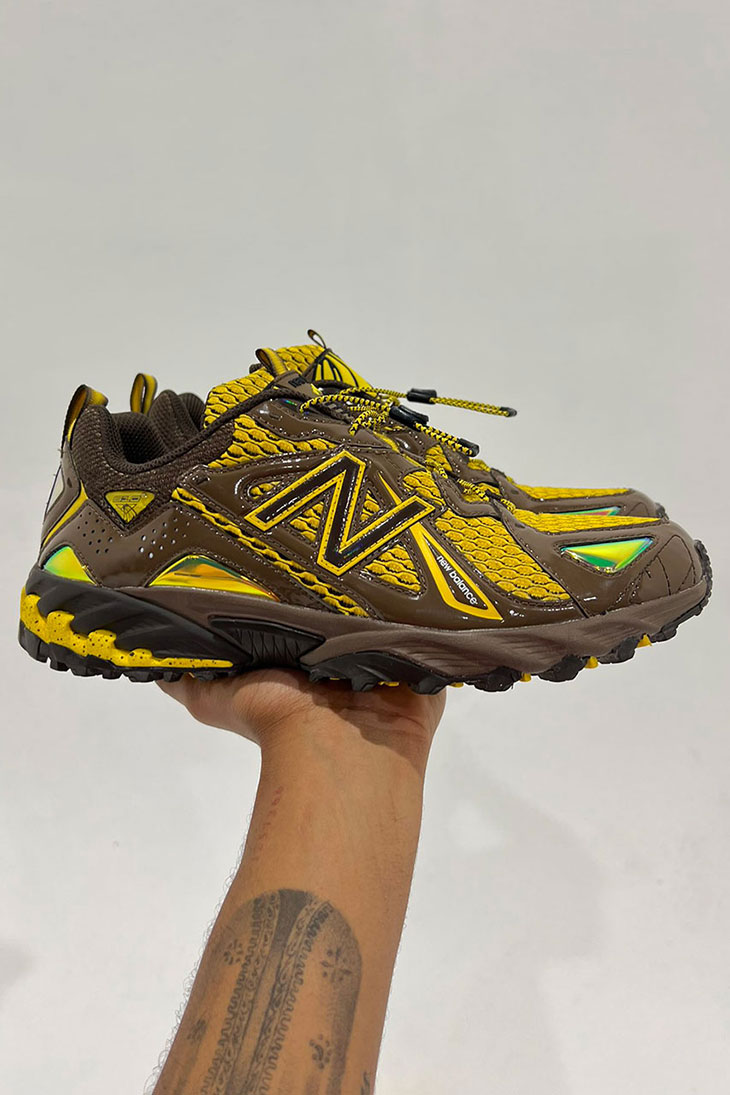 American rapper Aminé, who joined the New Balance team approximately a year ago, is now gearing up for an exciting sneaker collaboration with the renowned Boston-based footwear brand.
After building anticipation through various teasers, Aminé recently unveiled a closer look at his upcoming creation: the New Balance 610. This sneaker boasts an eye-catching color scheme in shades of brown and banana yellow, inspired by his Club Banana label.
We earn a commission when you follow the link to make a purchase. Click here to learn more about how we make money.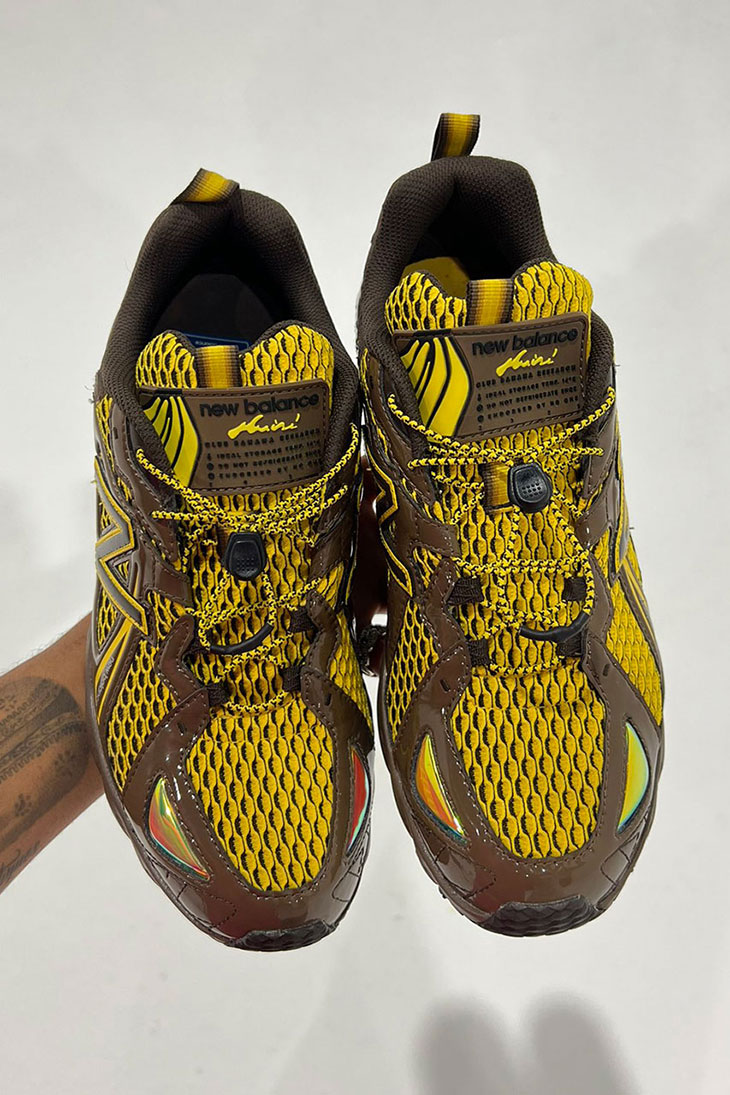 Upon closer inspection, the detailed design reveals impressive features, including a combination of reflective, mesh, and patent paneling. One particularly unique element is a snow globe-like detail embedded in the shoe, featuring a floating banana inside. Additionally, the collaboration includes co-branding hits on the tongue, adding the final touch to this remarkable partnership.
View this post on Instagram
On May 30, Aminé surprised his fans with the exciting announcement of his collaboration. He shared a visual teaser in which he, accompanied by two friends, directed their attention to a billboard. The billboard, featuring New Balance's distinct yellow typeface, intriguingly read, "A Kid from Portland Has His Own Sneaker." The billboard proudly showcased Aminé's personal and Club Banana logos, alongside the iconic New Balance branding.
SHOP NEW BALANCE:
Adding a playful touch, a case of bananas was also displayed, leaving no doubt as to the inspiration behind the shoe. This clever and creative teaser provided a glimpse into the collaboration and left fans eagerly anticipating the forthcoming sneaker release.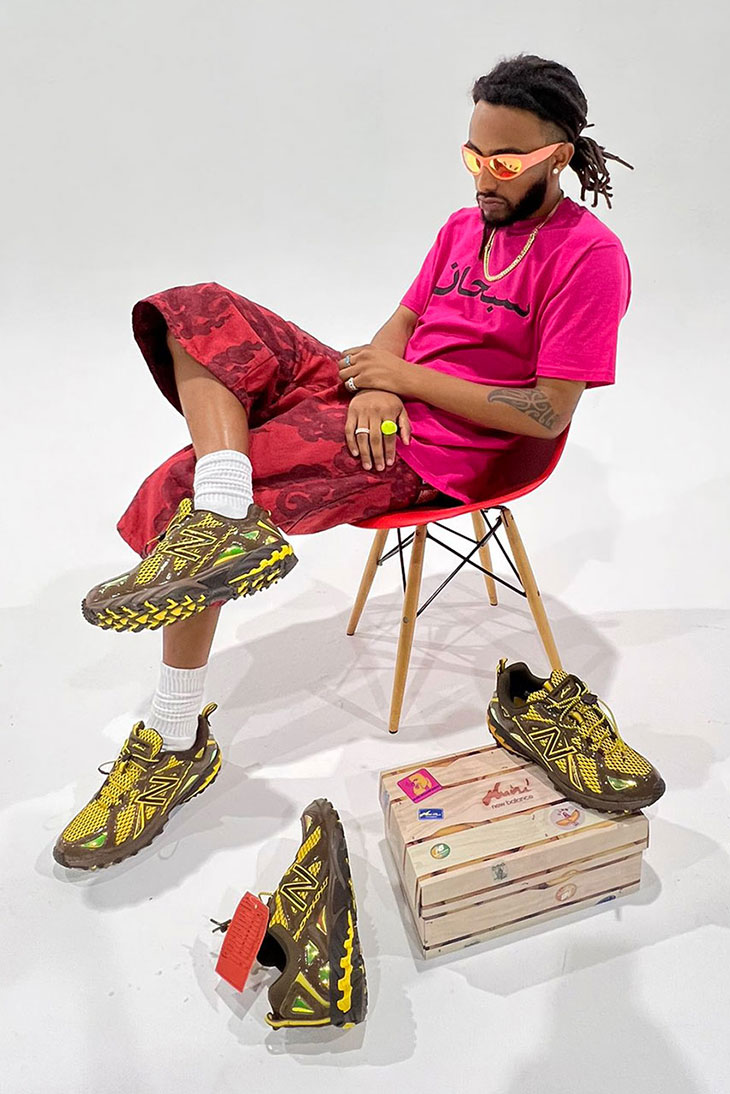 Aminé took to Instagram to share the news that his highly-anticipated New Balance 610 "Mooz" is slated for release in Summer 2023. With the season drawing near, anticipation grows as we await the arrival of the musician's debut shoe. It's natural to wonder if this release could potentially become the shoe of the summer.