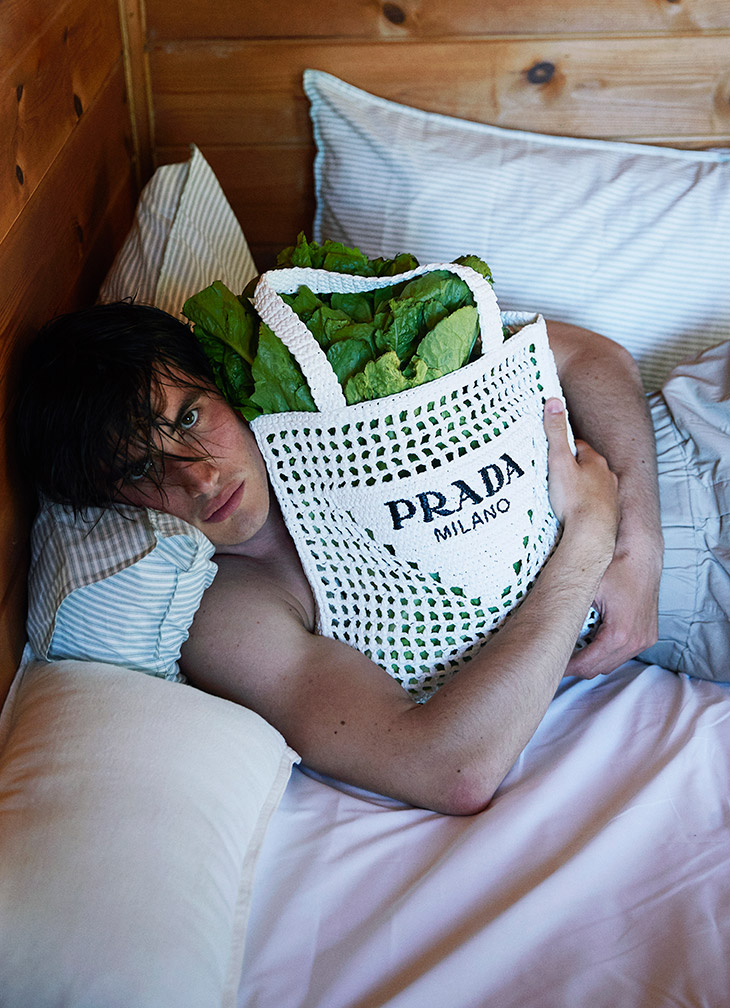 In the world of fashion, 2023 is the year of embracing innovation, individuality, and sustainability in the realm of handbag design. Get ready to revamp your accessory game with the latest trends that are taking the fashion world by storm. From avant-garde shapes to cutting-edge technology, these bags are set to revolutionize the way you carry your essentials. Behold the dawn of a new era in fashion as eco-consciousness takes center stage! With the emergence of eco-friendly materials and ethical manufacturing practices, the industry is experiencing a transformation like never before. Prepare to turn heads with daring hues, elaborate fabrics, and attention-grabbing details. (Image above: Sokratis Lukas by Kostas Avgoulis for MMSCENE Magazine)
Prepare to turn heads with daring hues, elaborate fabrics, and attention-grabbing details. Get ready to be a trendsetter and unveil the handbag styles that will revolutionize the fashion world in 2023.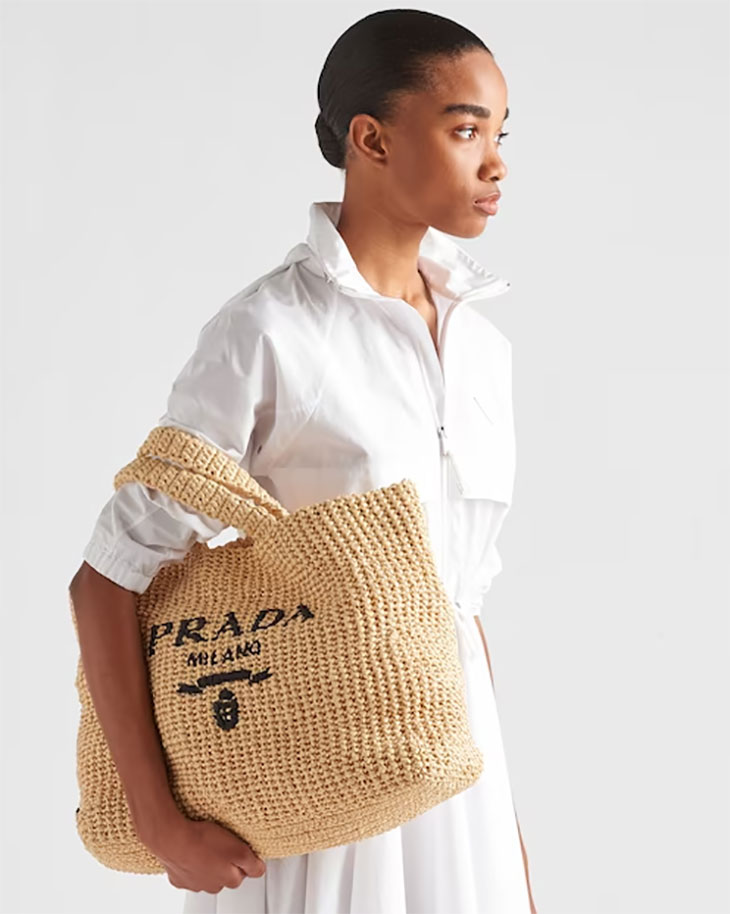 Woven/Raffia bags
Woven bags have become sought-after fashion accessories, seamlessly combining style and sustainability. Made from natural materials like raffia, straw, or other plant fibers, these bags highlight the beauty of handwoven textures and unique designs. They are usually available in a variety of styles, ensuring that there is a suitable alternative for every occasion, from spacious Prada raffia tote bags and hands-free crossbody bags, to sophisticated clutch bags. In addition to its aesthetic appeal, this style embraces sustainability and eco-consciousness, while promoting ethical fashion choices and helping local artisans by using natural materials and traditional weaving processes. The raffia bags are sure to pass the test of time and act as timeless accents to any wardrobe.
Woven/raffia bags lend a bit of boho flair to any look, whether coupled with a flowing sundress, denim shorts, or a casual jumpsuit. Their earthy tones and organic textures complement a variety of styles, from casual and relaxed to sleek and refined. Fashion fans may embrace their individualism while making a sustainable fashion statement by embracing the adaptability and appeal of these bags.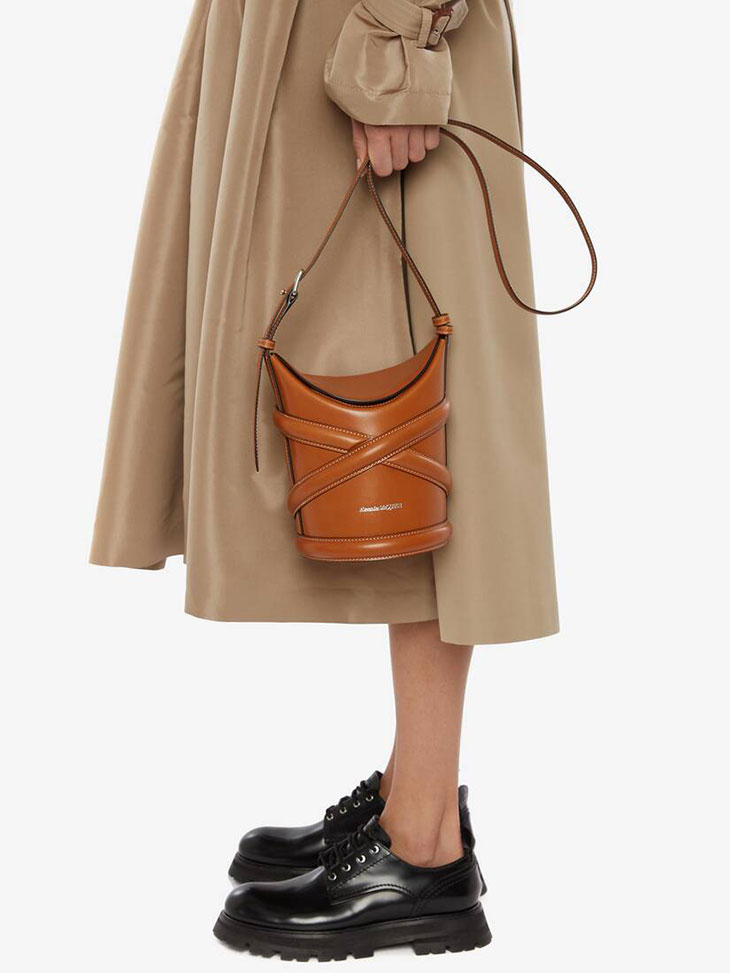 Bucket bags
Bucket bags are a must-have accessory this season, renowned for their unique shape that resembles a bucket or a pouch. They boast a roomy main compartment, complete with a drawstring or closure mechanism, providing the perfect blend of practicality and fashion-forward flair. The bucket bag's adaptable design makes it appropriate for a plethora of events, be it a laid-back outing or a glamorous evening soirée. The variety of materials available for these pieces is truly impressive, with options ranging from supple leather, to sturdy canvas and even intricate woven fabrics. Bucket bags are the epitome of versatility. Their adjustable straps allow for effortless transition from a shoulder bag to a crossbody bag, ensuring both comfort and flexibility for the wearer.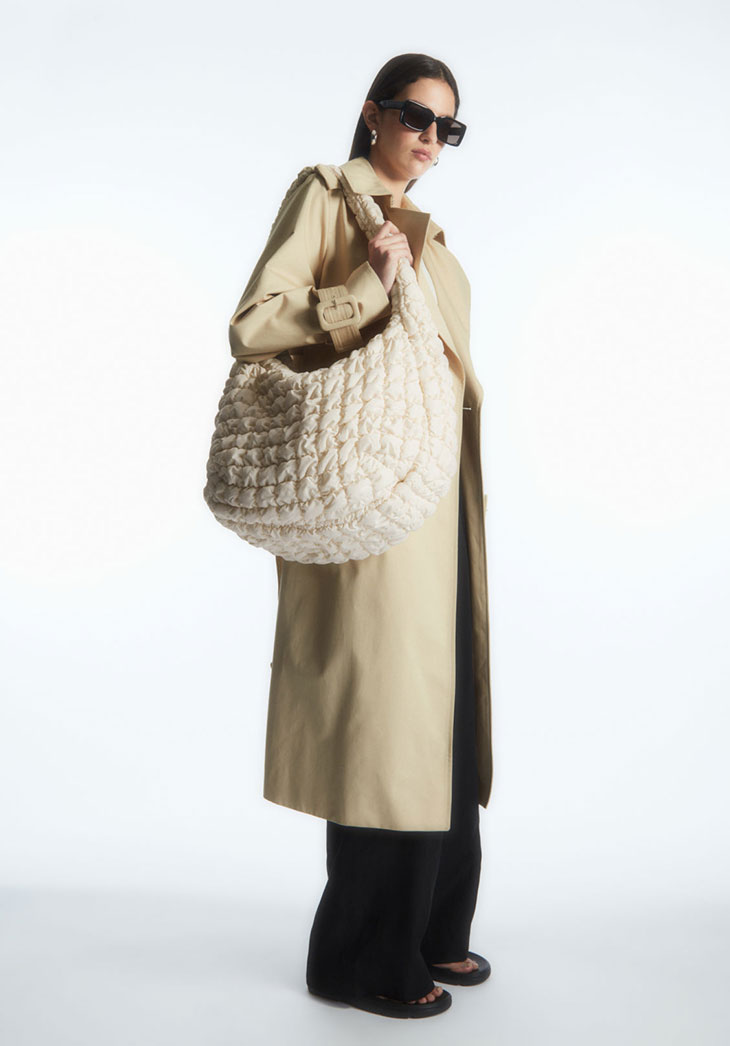 Quilted bags
Quilted bags are a timelessly chic accessory that have withstood the fashion's ever-changing landscape. These bags are the epitome of elegance and refinement, with their signature quilted stitching. The use of quilting not only adds a captivating element but also elevates the sturdiness and framework of the bag. They come in diverse styles, such as totes, shoulder bags, and crossbody bags, catering to your unique needs and preferences. The flap closure, adorned with a signature lock or a chic chain strap, is a common feature that adds a touch of sophistication to the overall design. Quilted bags are a must-have for fashion enthusiasts, as they effortlessly elevate any outfit, be it casual or formal. Here, we recommend cos quilted bags, as a perfect choice for every occasion.
Textured clutch bags
Textured clutch bags are the ultimate embodiment of elegance and refinement in the world of fashion accessories. Featuring distinctive textures and intricate details, they effortlessly infuse a touch of glamour into any ensemble. The clutch bags boast a diverse array of textures, from embossed leather to snakeskin, velvet, and even beaded and sequined designs, providing a captivating tactile experience. They are the perfect accessory for glamorous evening events, parties, or any special occasion where a minimalist approach is preferred. Their compact size allows for carrying only the essentials and they frequently showcase a reliable closure system such as a chic clasp, magnetic snap, or a zipper, providing optimal security for your essentials.  Whether you prefer sleek and minimalist designs or bold and statement-making pieces, the options are endless.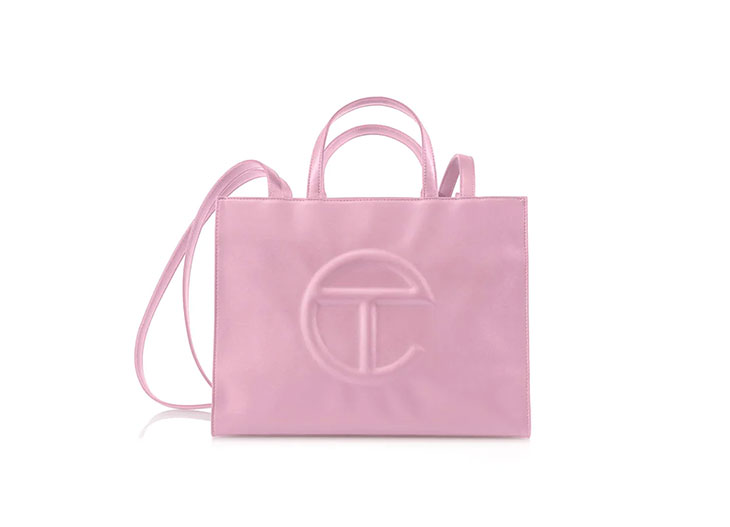 Bright color bags
Opt for a bold and vivid bag to inject a burst of energy into your ensemble. They are the perfect way to add a pop of color to your outfit and make a statement. Whether you choose a striking red, vibrant yellow, or electric blue, your look will be instantly uplifted. Incorporating vibrant hues into your bag collection not only facilitates effortless coordination but also presents an exciting opportunity to play with contrasting or complementary color schemes. These pieces are ideal for injecting a hint of whimsy and individuality into any dressed-down or dressed-up look. From structured totes to crossbody bags and clutches, the fashion world is abuzz with a rainbow of bright color bags that cater to every occasion and style preference. For example, piink Telfar bags are a perfect way to make a statement and elevate your look.