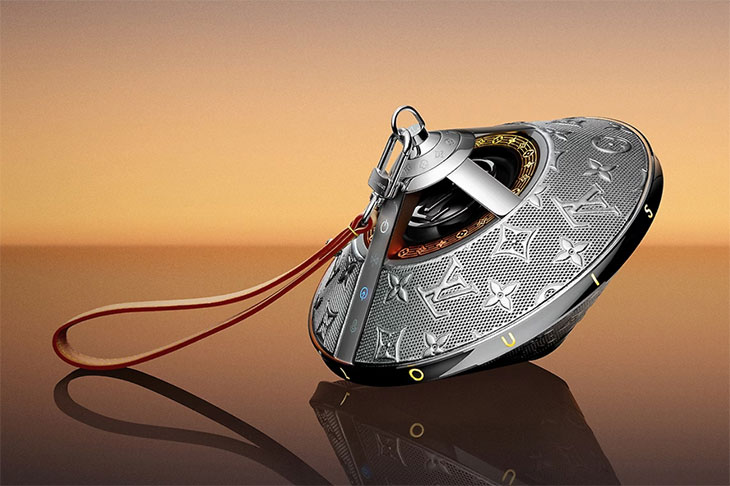 Louis Vuitton has unveiled a remarkable addition to their esteemed Horizon Light Up Speaker collection. This exclusive new model showcases the Maison's unrivaled craftsmanship and inventive spirit, combinied to create a truly avant-garde silhouette that pushes the boundaries of design.
With a focus on delivering exceptional sound quality, the speaker represents a harmonious blend of artistry and innovation. Exemplifying Louis Vuitton's avant-garde aesthetic, it showcases a timeless silver or black Monogram design, making it a unique and stylish decorative accent for any home.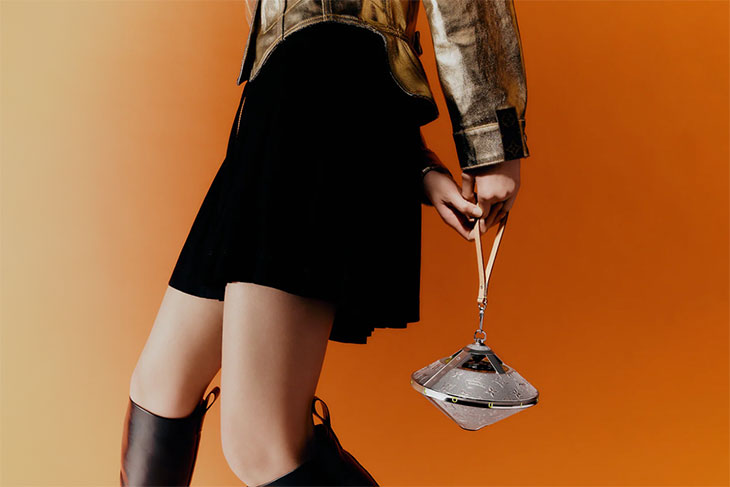 This new iteration showcases the Maison's audacious design codes, effortlessly merging the finest leather craftsmanship with distinctive metallic accents. The unique silhouette of the speaker exemplifies Louis Vuitton's unwavering commitment to pushing boundaries and redefining luxury aesthetics.
This exquisite creation harmoniously blends elegant form with cutting-edge functionality, elevating the audio experience to unprecedented heights.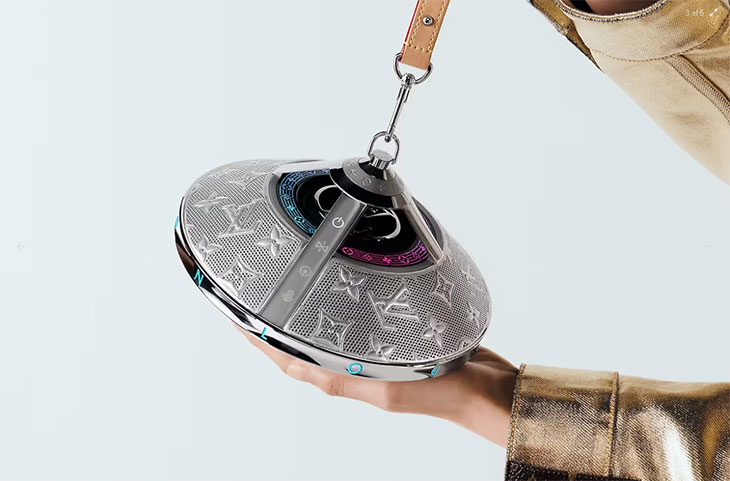 The Louis Vuitton Horizon Light Up Speaker synchronizes with your music, unveiling a dynamic light show that dazzles the senses. This captivating display showcases a vibrant digital rendition of Louis Vuitton's iconic Monogram flower, brought to life in a stunning array of color gradients. As the music fills the air, the illuminated blooms dance in perfect harmony, immersing you in a kaleidoscope of visual delight. With this captivating integration of technology and artistry, Louis Vuitton pushes the boundaries of innovation, delivering an audiovisual experience that is truly extraordinary.
With its unique and distinctive shape, the speaker presents a multitude of acoustic advantages, allowing for an immersive 360° audio experience or focused unidirectional sound depending on its positioning.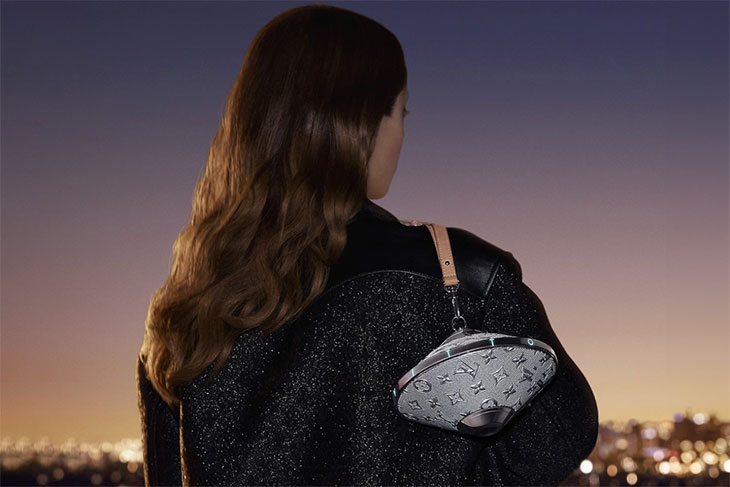 By seamlessly integrating elements of sound, light, and movement, the speaker delivers an unparalleled multisensory experience that surpasses all expectations. The gleaming new iteration of the Horizon speaker comes with a price tag of $3,600 USD, reflecting its luxurious appeal.