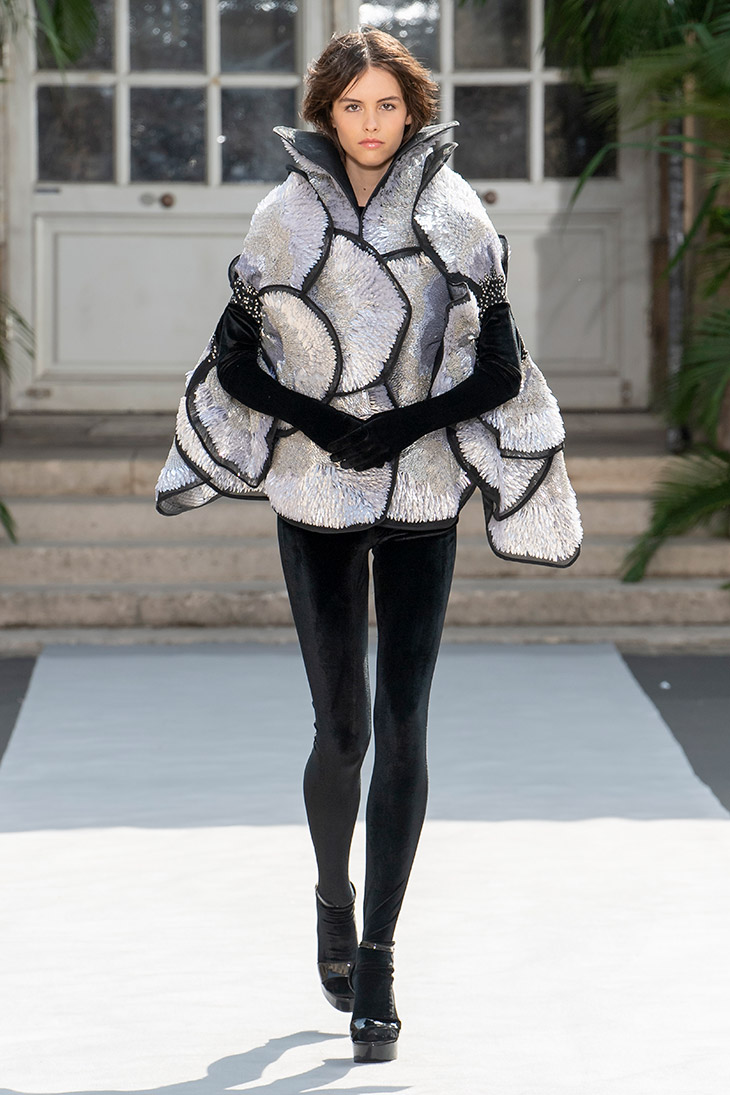 Fashion brand Rahul Mishra presented its Fall Winter 2023.24 Haute Couture Collection, during the recently finished Paris Fashion Week. Reality and imagination collide in the collection dubbed 'We, The People,' bringing the artisans, the enablers of couture, to the forefront of the tale. They are envisioned not just as creators, but also as the intersection of artistic expression, time-honored craftsmanship, and technical competence, endowing them with a divine ability to transform conception into reality. Inspired by the announcement of India becoming the world's most populous country, the brand considers the relevance of 'people' inside its identity and ever-expanding community. The atelier honors every life affected by Rahul Mishra's Couture, acknowledging the strength it brings to the system as a whole.
The surfaces of 'We, The People' depict the fashion workers' captivating trance interwoven with their immediate reality. An embroiderer sits in a concrete cube on a cushioned pad, deftly looping, knotting, and tugging silk thread through plain fabric with a sharp needle hook called the aari. Hours, days, and months are spent precisely looping each stitch at a pace of one per second, finally transforming yards of fabric into a couture garment.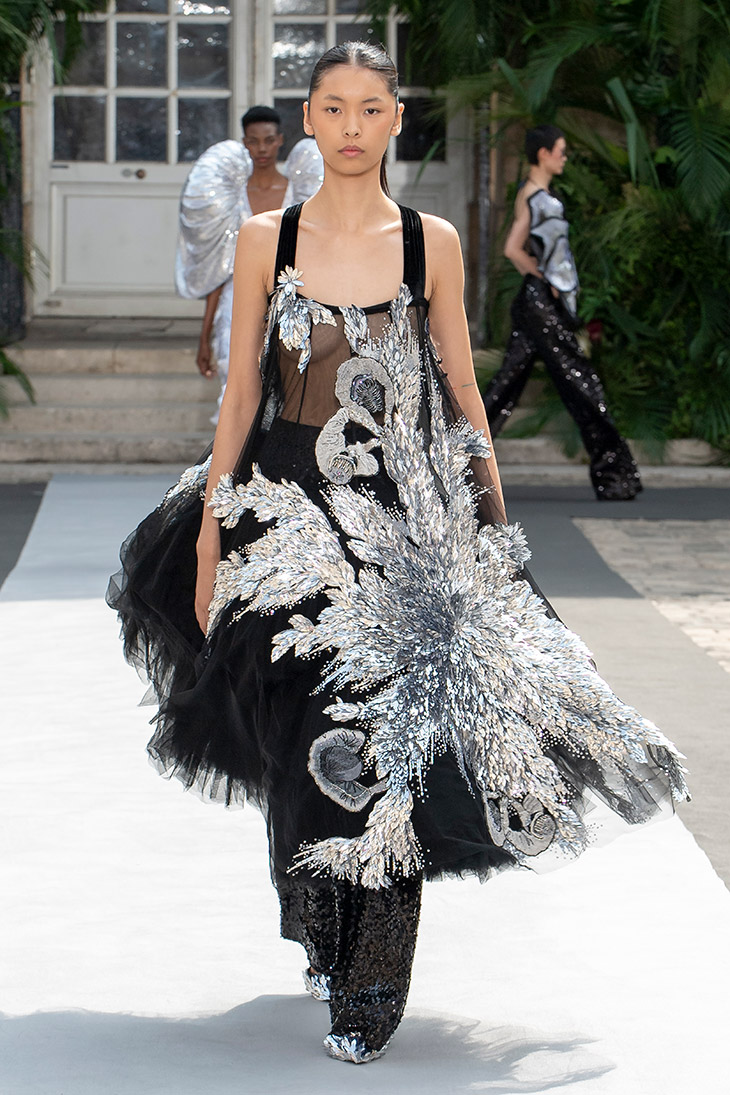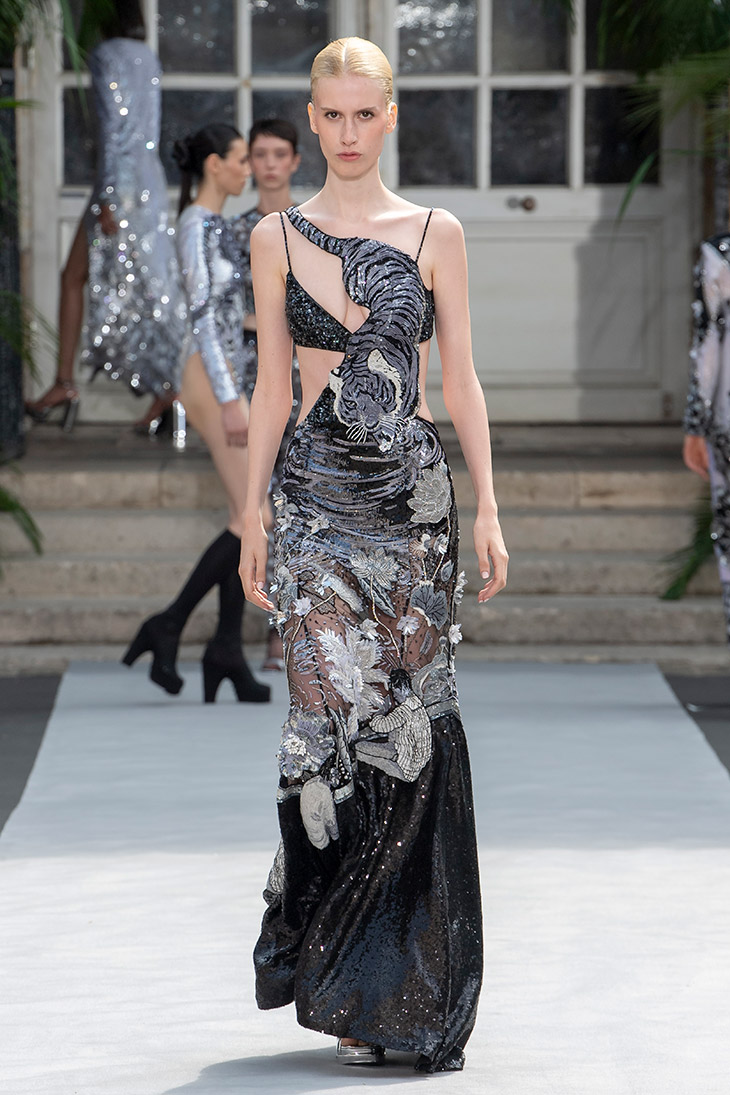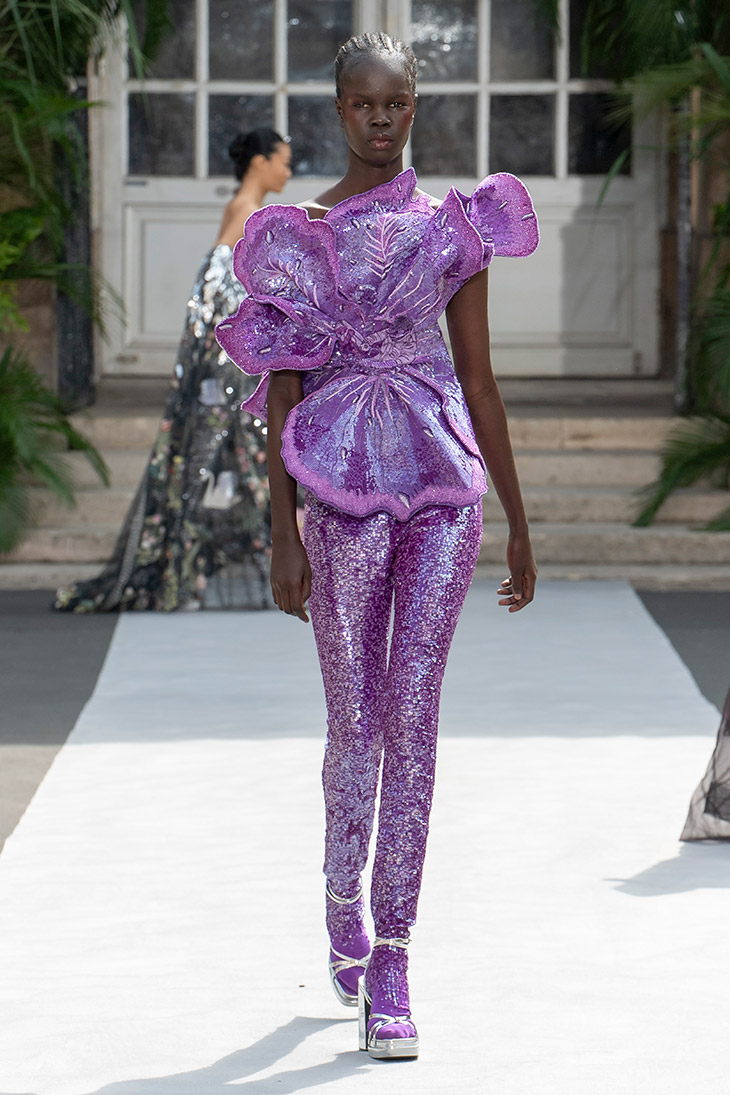 'We, The People' is a tribute to the wonders of the human imagination. It asks if an embroiderer imagines the needlework frame transforming into a lotus pond or if they discover themselves in the Sundarbans, surrounded by pristine forests, lovingly caressing a gorgeous tiger. "Imagination, as Albert Einstein once said, encircles the world."
Designed in India for the world stage, 'We, The People' embodies current fashion while emphasizing the atelier's fundamental, precise handwork. Depending on the silhouette, each piece takes an average of three thousand hours to make, including the embroidery procedure. This season's collection emanates a particularly elegant and festive vibe, drawing influence from Master Erté's creative prowess. The brand's objective remains to create new and thoughtful pieces that blur the lines between art and fashion.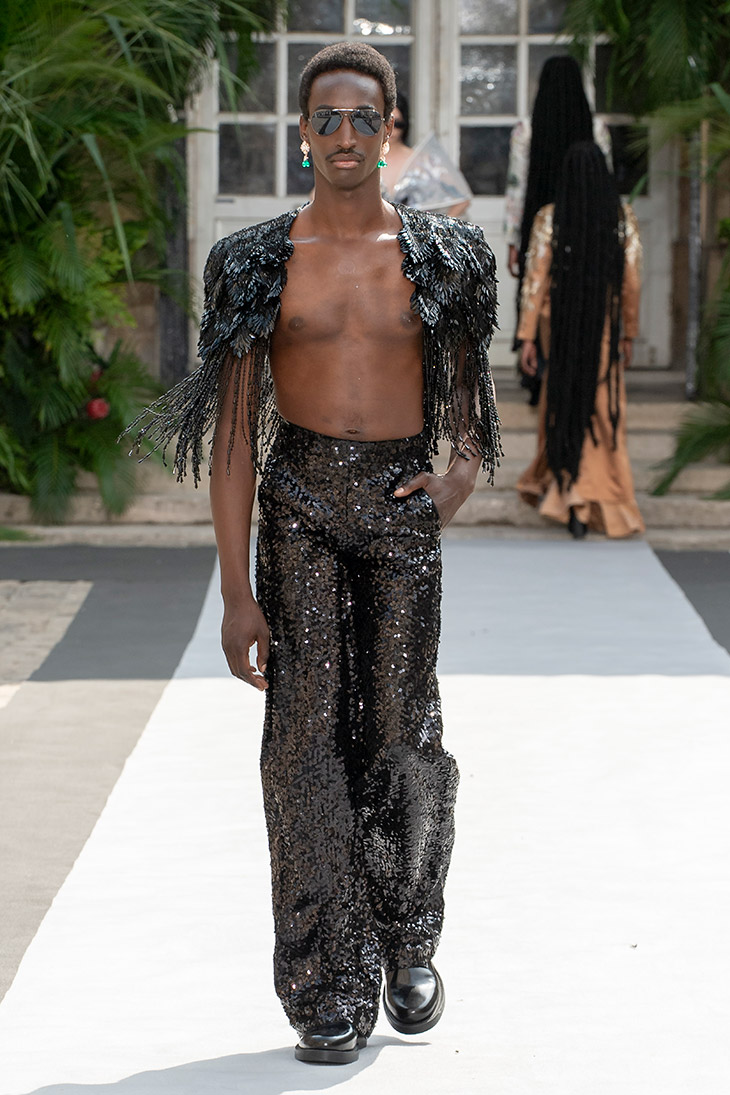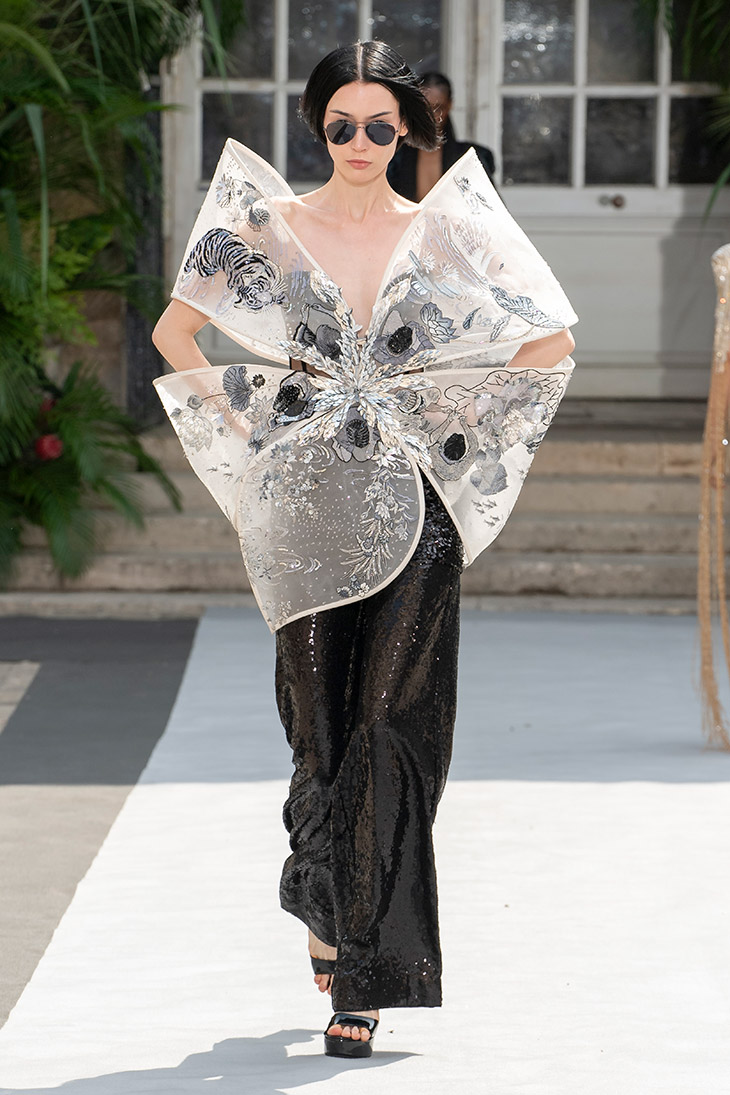 The collection is inspired by the creative director's own experiences and is funneled via the collective dream of the team, which includes designers, embroiderers, tailors, and others. The atelier operates as a complicated organism, with each individual contributing to a common objective. It is a continuing commitment to recognize and honor community contributions, which aligns with the maison's founding aim of cultural preservation. The collection also highlights the brand's attempts to promote the reverse migration of needlework artisans, who are being relocated from heavily packed urban industries to their local communities in Indian villages. Driven by a higher purpose than mere production, the company finds true joy in empowering and involving its employees, which defines both the design process and the soul of Rahul Mishra's Couture.
Discover every look from the Rahul Mishra Fall Winter 2023.24 Haute Couture Collection in the gallery below: