Luxury house Alberta Ferretti unveiled its Fall Winter 2023 campaign starring top model Ida Heiner lensed by fashion photographer Rafael Pavarotti. In charge of styling was Poppy Kain, with art direction from Sara Hemming. Beauty is work of hair stylist Eugene Souleiman, and makeup artist Hiromi Ueda.
Alberta Ferretti's designs are the result of a continuous exchange with women, during which she observes and investigates the intricate depths of female psychology, translating these insights into garments that are intended to be cherished, expressions of personality, and communication tools. This ongoing dialogue enables her to develop a profoundly personal style marked by elusive balances and contrasts, an ethereal yet assertive essence, and a delicate yet potent touch. Her designs exude a fervent romanticism by nature.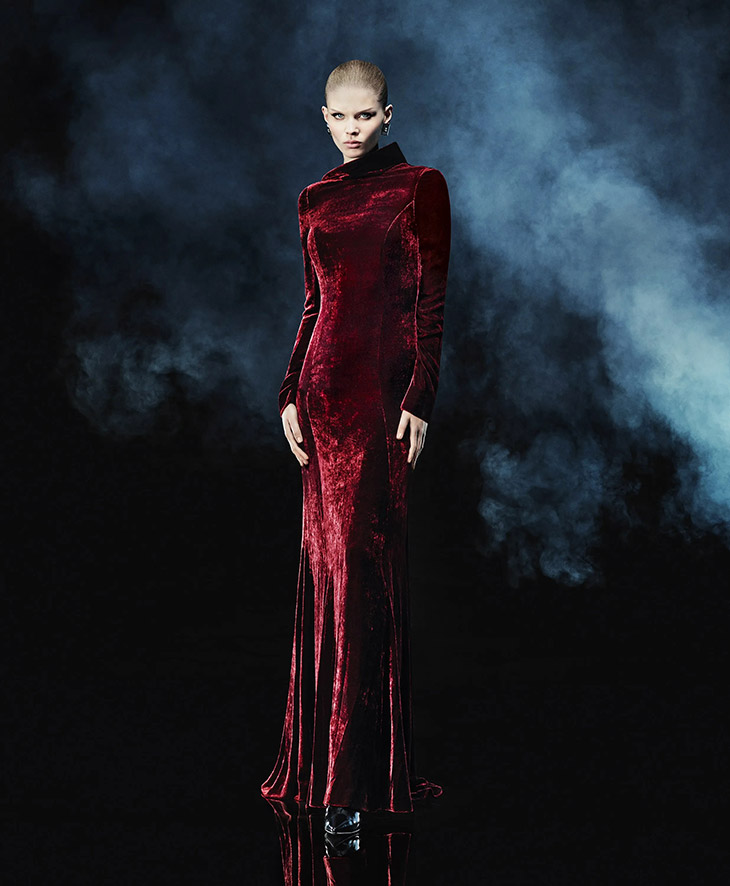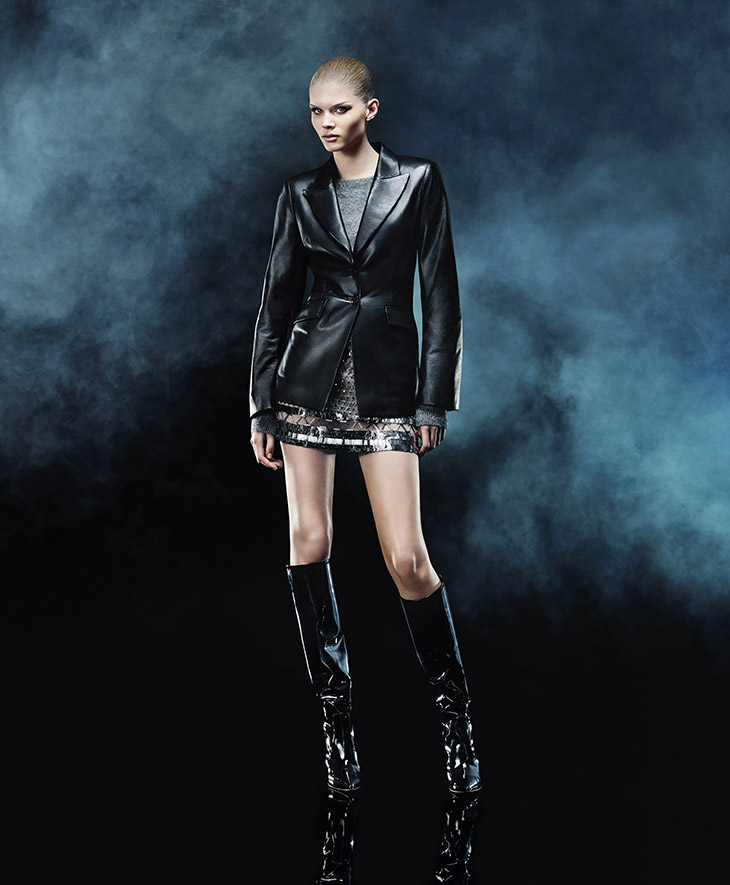 The central motif of the Alberta Ferretti Fall Winter 2023 Collection is the red and carnal rose, a symbol of both romance and seduction. The rose is featured in silk voile motifs and blown-up velvet, guiding a story of nocturnal sensations and an all-day after-dark allure. The night is not just a time, but also a captivating way to present oneself, mystifyingly unveiling oneself and attracting attention.
The Alberta Ferretti women, clad in wide-brimmed hats and perched atop sculptural heels, are primarily memorable due to their long and fluid silhouette, which is complemented by a color palette of blacks, hematite, and dark grays, accented by faux blacks such as plum, sensual touches of ruby and cherry red, and cosmetic hints of powder, turquoise, and teal. The interplay of textures, which includes wool, velvet, tartan, chiffon, devoré, fil coupé, lace, and macramé, is only discernible upon closer inspection in the light.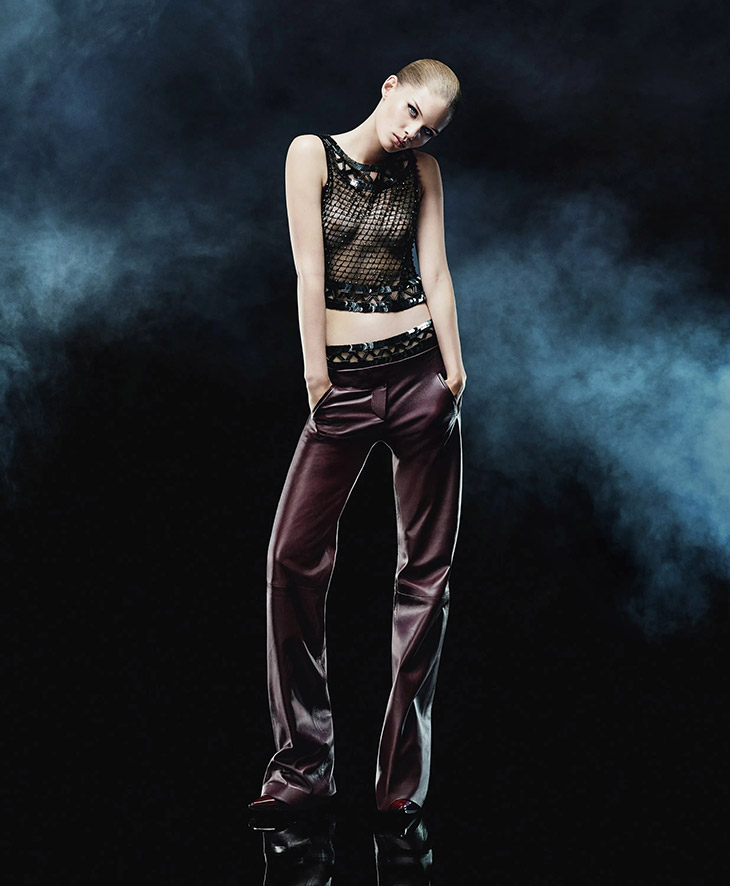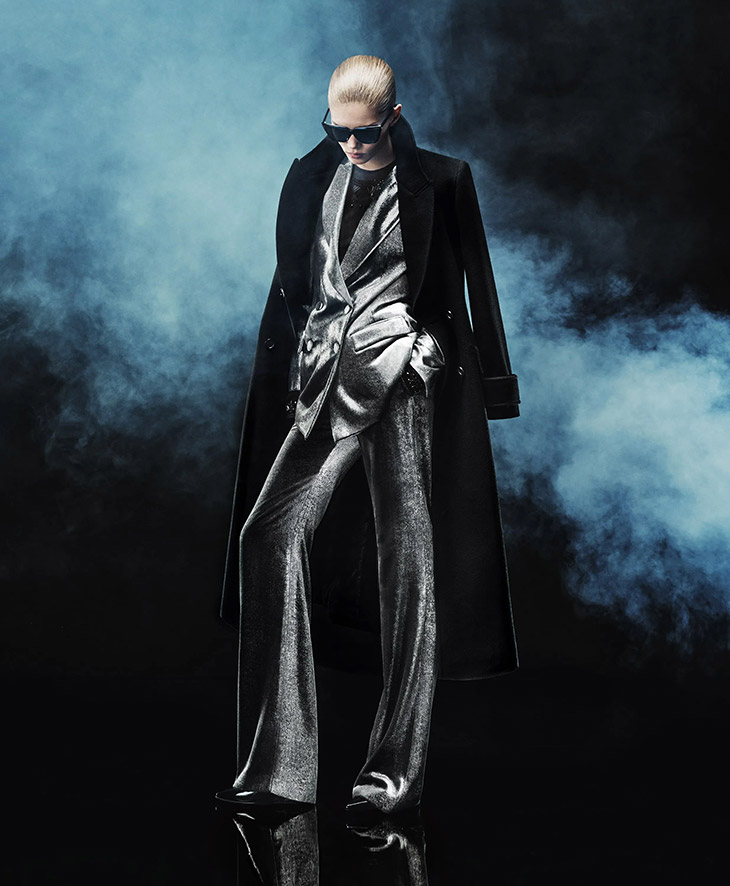 The collection offers an adaptable wardrobe, combining masculine tailoring with lightweight slip dresses, impeccable suits, leather blousons, trench coats approximating capes, and ethereal dresses with deft transparencies, in addition to shearling coats and veiled tunics. The blend of delicacy and strength finds a harmonious expression through a clean and effortless stroke.
In conclusion, Alberta Ferretti's collection showcases a nocturnal bloom, a vision of smoky and seductive elegance that depicts the essence of feminine complexity and allure.