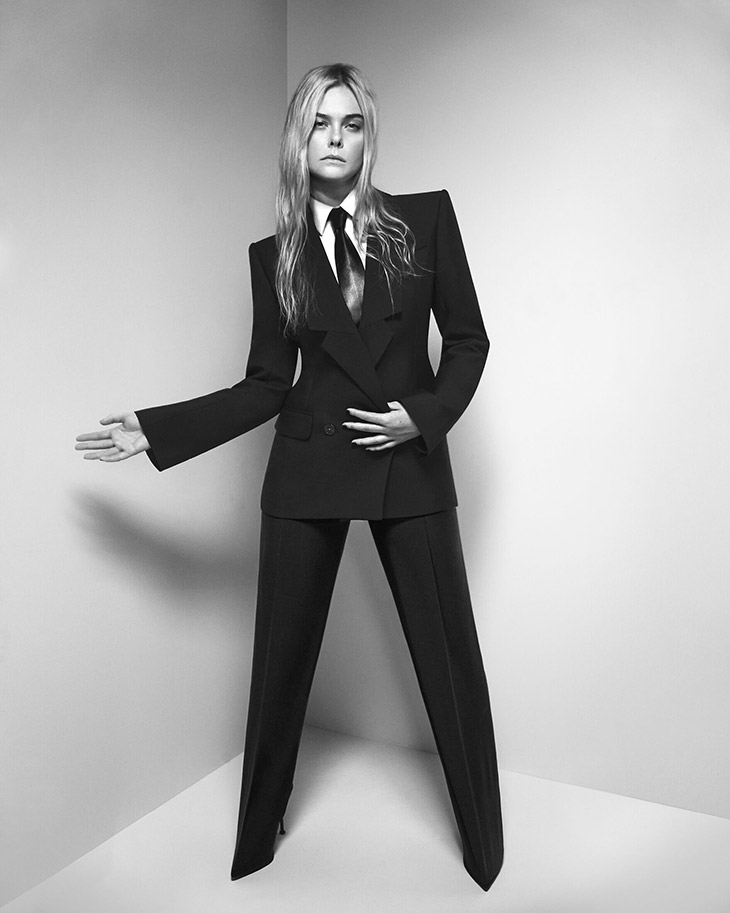 Fashion house Alexander McQueen unveiled its Fall Winter 2023 campaign starring actresses Elle Fanning, and Eva Green, supermodels Naomi Campbell, and Liu Wen, French singer-songwriter and model Yseult, and models Karolina Spakowsk, Momo Ndiaye, and Eliott De Smedt Day captured by fashion photographer David Sims. The campaign is a striking blend of art, fashion, and raw emotion. It delves deep into the dual realms of beauty and anatomy. It's not just about how clothes fit, but how they're constructed, deconstructed, and then reconstructed in unexpected and avant-garde ways. The women's collection features tailored jackets, knit dresses, and skirts, but with a twist – they're spliced, slashed, and redefined, much like the human body's intricate anatomy they take inspiration from.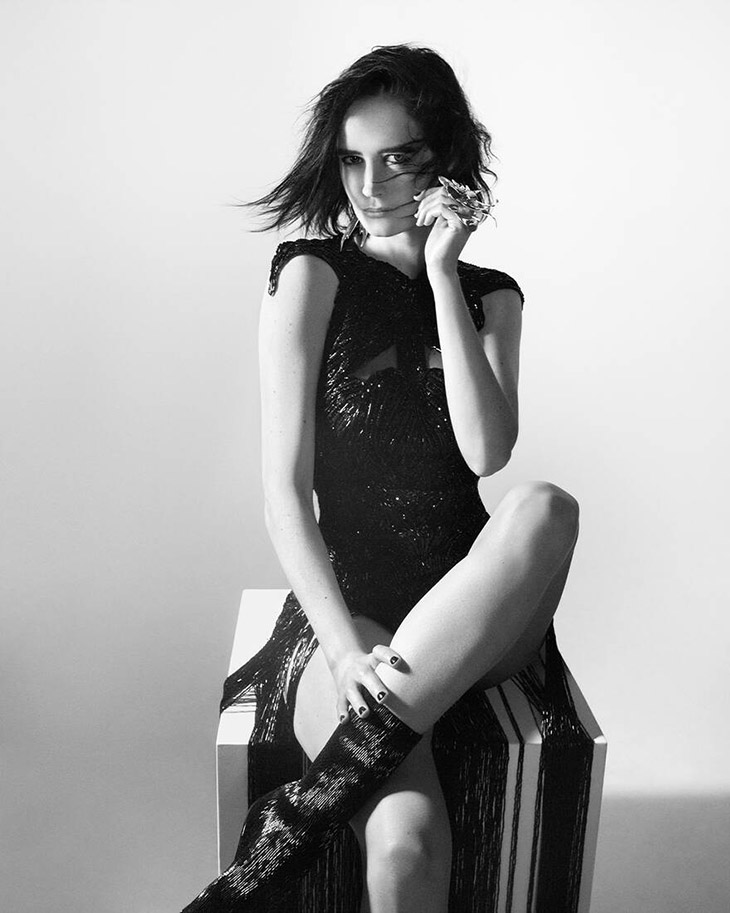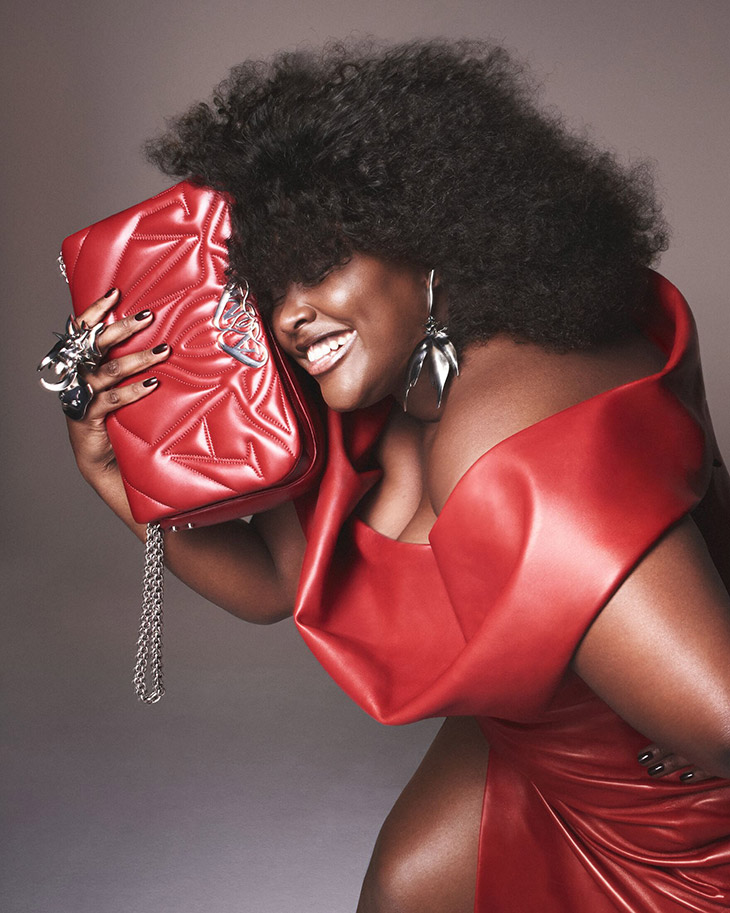 A cornerstone of the collection is the orchid motif, a poignant symbol of love. Beyond just a visual embellishment, the orchid, printed and embroidered across various pieces, tells a story. Though it's a common flower like the daisy, in its rare forms, it's a marvel of nature. It thrives freely in the air, symbolizing resistance and adaptability, mirroring both the hunter and the hunted. This duality is a nod to the adaptability and resilience of the modern woman – fierce yet loving, strong yet delicate. Beyond the clothing, the accessories stand out, offering innovation and elegance in equal measure. Key pieces to look out for this season include the Reverse Clutch, Seal Bag (launching Tuesday, September 5th), Slash Biker Boot, and the alluring Slash Sandals.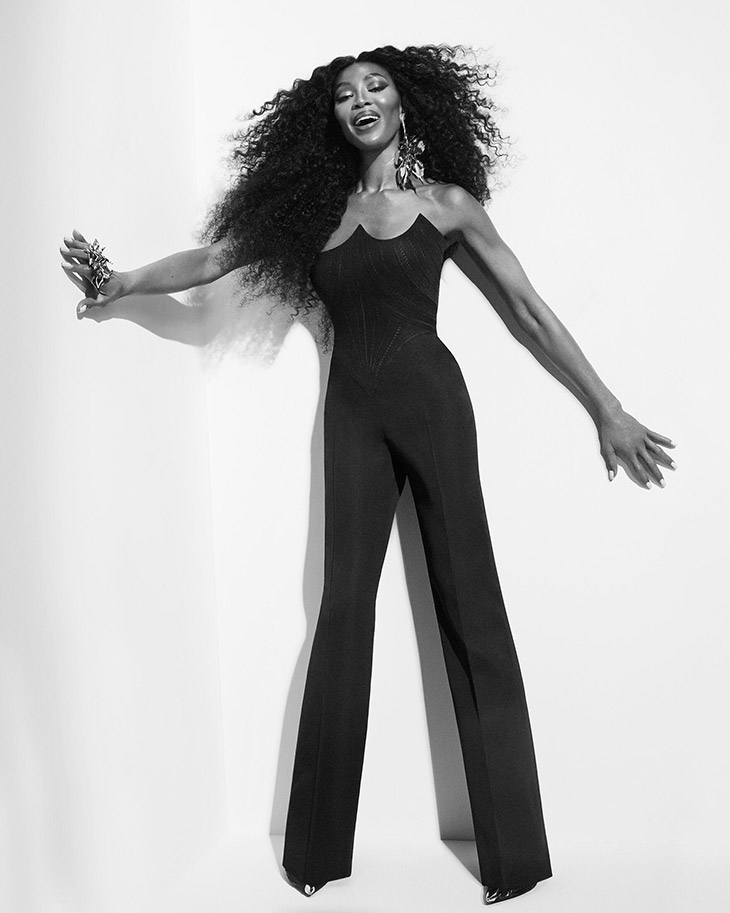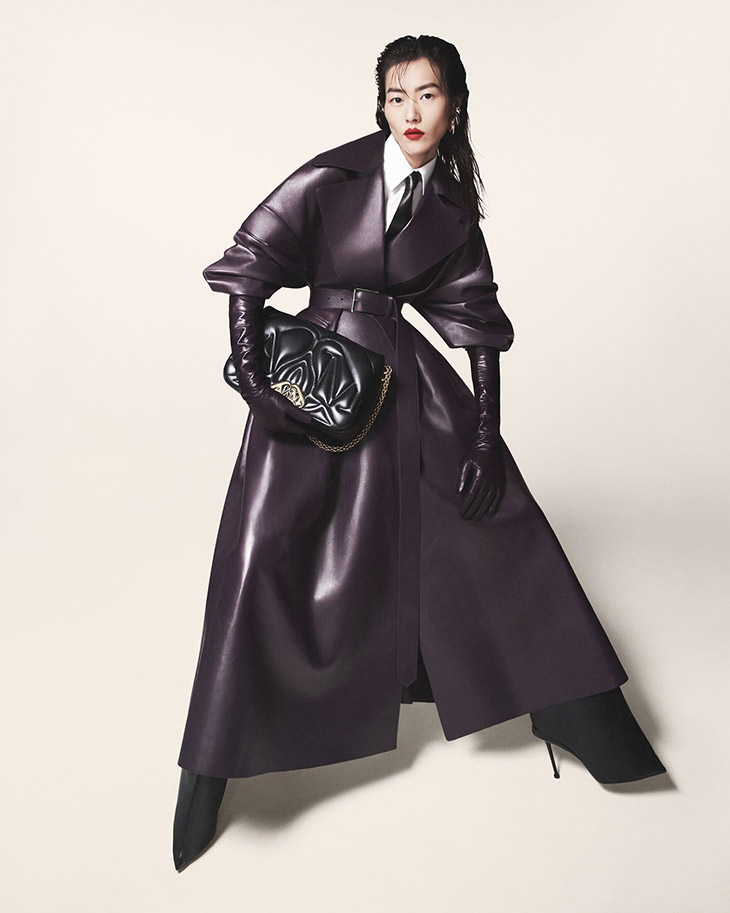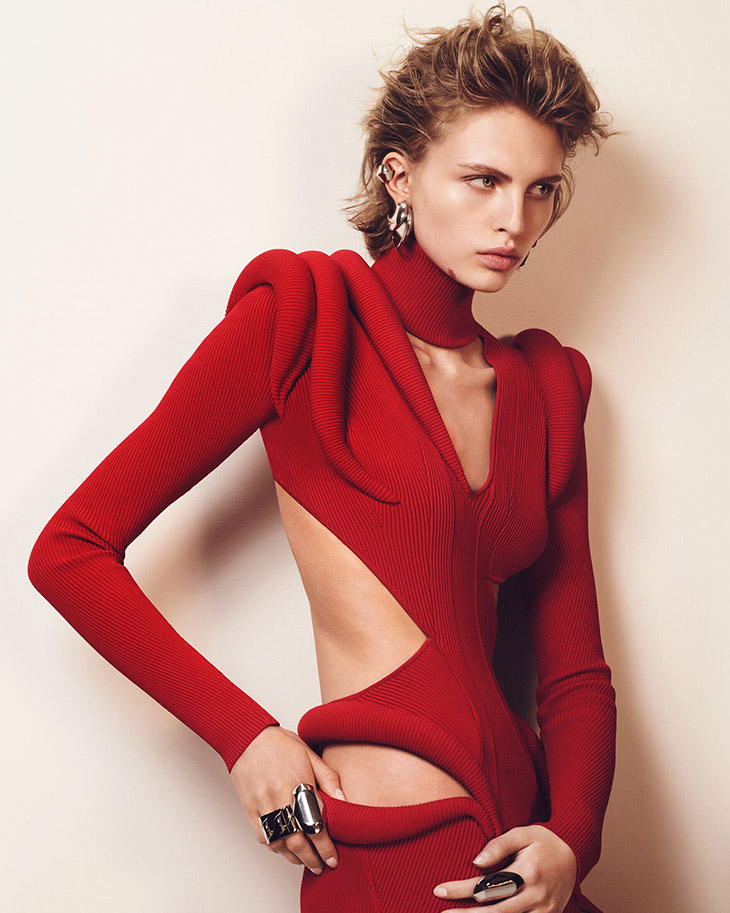 The collection also ventures inward, echoing the inner workings of the body, the very foundations of fashion. There's a palpable tension in the garments – volumes are sometimes neat, at times strict, and at other times they explode into bold silhouettes. The collection plays with proportions, slicing and dicing classic silhouettes to render them fresh, new, and daring. The emphasis on strong shoulders and narrow waists celebrates the female form, while heeled trousers add an elongating elegance.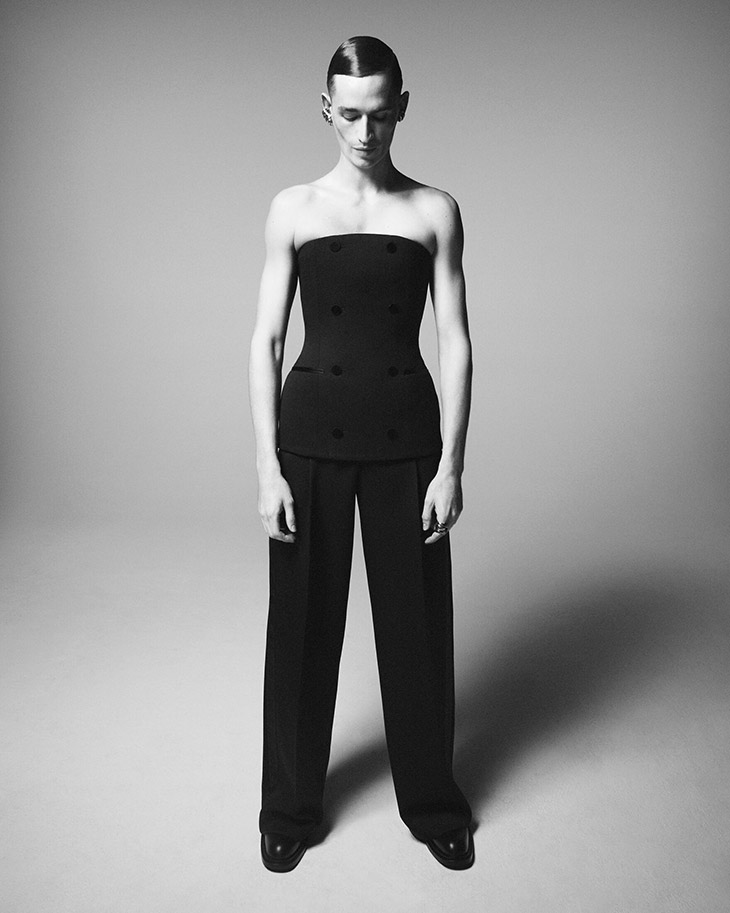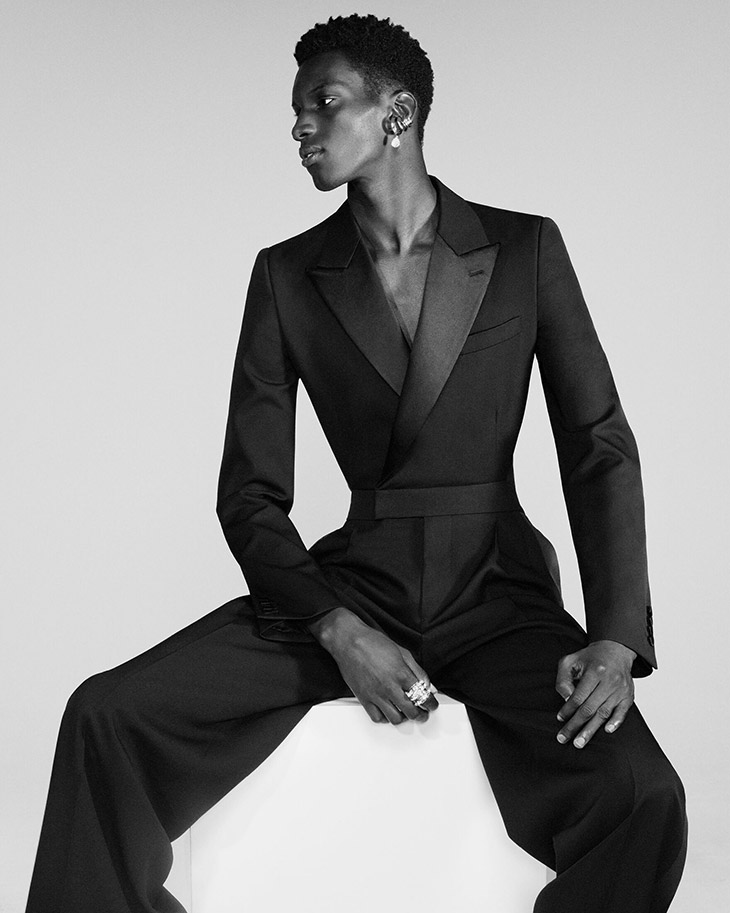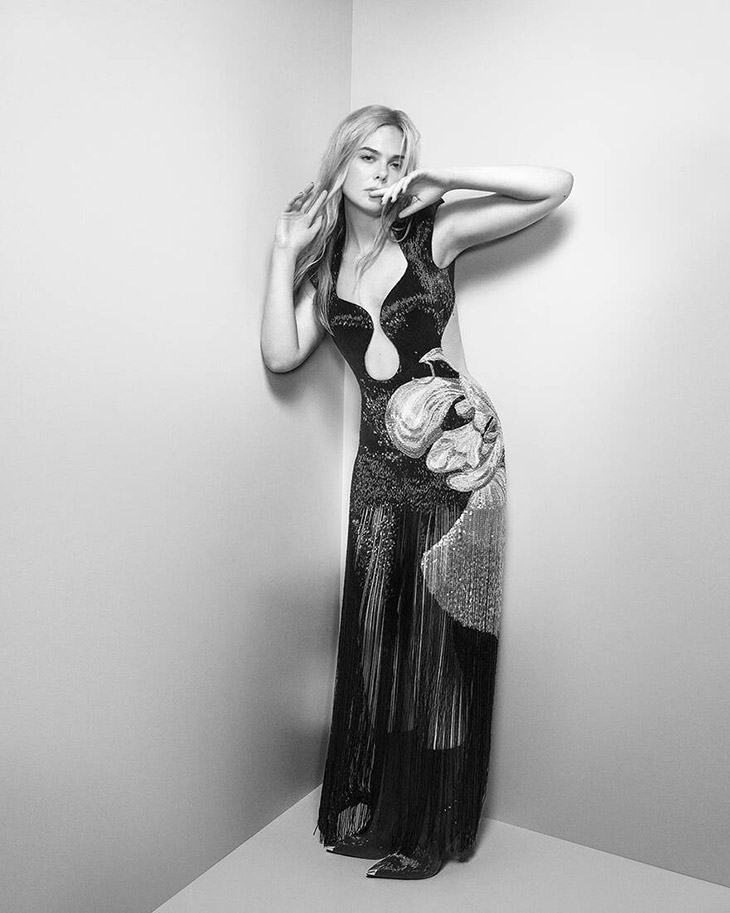 The Alexander McQueen Fall Winter 2023 collection is not just a fashion statement, it is a bold declaration of the beauty and power that lies within each one of us. It invites us to see, feel, and most importantly, to wear our inner strength.