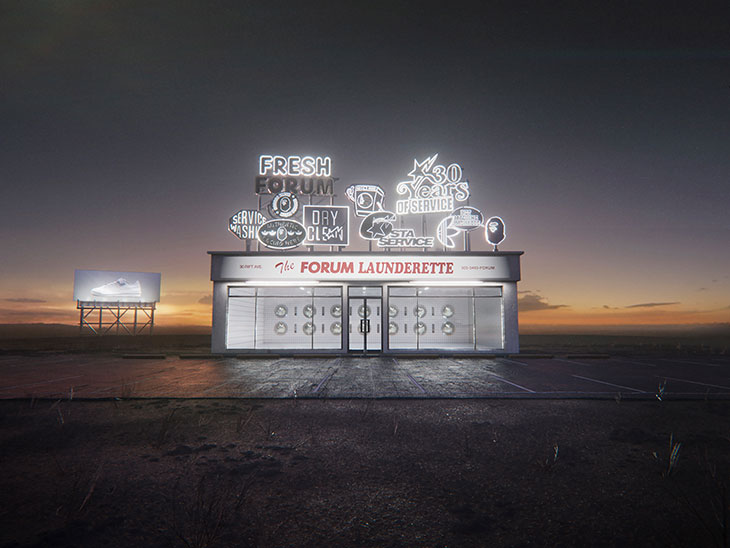 Celebrating BAPE®'s 30-year legacy, adidas Originals teams up with the renowned Japanese streetwear giant to unveil the exclusive Forum 84 BAPE® Low Triple-White sneaker. This release not only marks a significant event in the ongoing festivities but also reiterates adidas's history of pioneering collaborations, especially with trailblazers like BAPE®. For this release, they've crafted an exciting new drop mechanism.
This triple-white iteration stands in stark contrast to the BAPE® 1ST CAMO line introduced earlier this year, showcasing both brands' commitment to timeless elegance and top-tier quality. Signature elements from BAPE® are evident, with the shooting star design gracing the side and the "A Bathing Ape" label etched in shining silver foil. A unique feature: an NFC chip inside the left tongue, granting the wearer a Digital Certificate of Authenticity.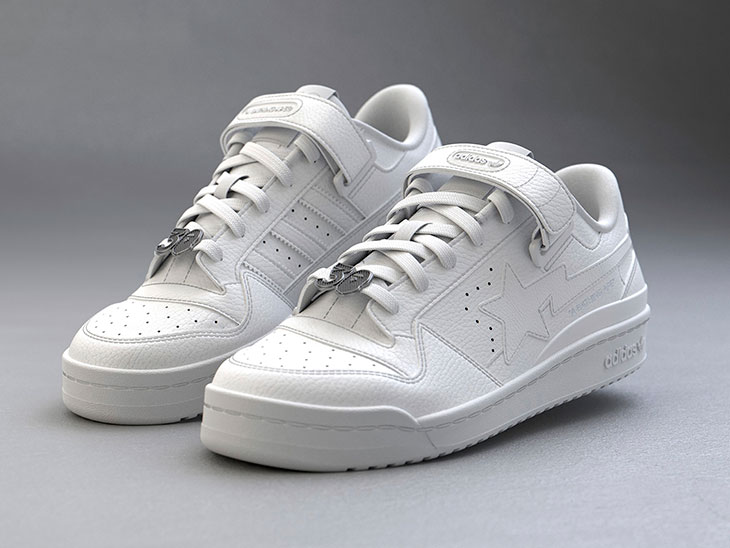 Pushing the envelope further, this collaboration embraces the digital age, launching with support from the adidas /// Studio, incorporating a limited edition NFT drop tied to the product. This initiative heralds a first for adidas – a digital asset auction in collaboration with MoonPay, with a cap of 100 NFTs, each linked to a real-world pair of these exclusive sneakers.
The adidas Originals x BAPE Digital Sneaker NFT auction kicks off on August 22nd on the adidas COLLECT platform and will be accessible to all. This digital event will span 72 hours, concluding on August 25th.
Come September 26th, the fortunate 100 possessors of the adidas Originals x BAPE Digital Sneaker Access Pass NFT can claim their tangible adidas x BAPE Forum Low 84 Triple White sneakers and their digital counterpart via adidas COLLECT.