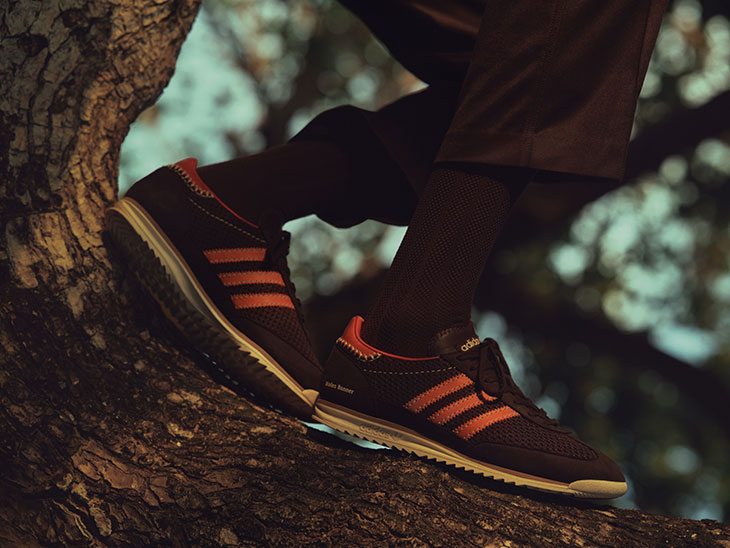 Sneaker culture has seen an explosive growth over the past few decades, transcending its athletic origins to become a mainstay in the world of high fashion and streetwear alike. The evolution of sneaker design now often mirrors the world's socio-cultural shifts, technological advancements, and ever-changing aesthetic tastes.
With the Fall/Winter season of 2023 in full swing, sneaker enthusiasts, fashionistas, and even casual shoppers are on the lookout for the hottest drops of the season. Here's your essential guide to the FW23 sneaker edit.
We earn a commission when you follow the link to make a purchase. Click here to learn more about how we make money.
Return of the Retro
If there's one thing that's become abundantly clear, it's that the past never truly goes out of style. This season, brands like Nike, Adidas, and Puma are breathing new life into their iconic silhouettes from the '80s and '90s. Whether you're a fan of high-tops or prefer the classic running shoe silhouette, there's a retro sneaker waiting for you this FW23.
Sustainability at the Forefront
In the age of climate change awareness and a global push towards sustainability, eco-friendly sneakers have seen a significant rise in popularity. Brands like Allbirds and Veja continue to lead the charge with sneakers made from recycled materials, natural fibers, and eco-friendly manufacturing processes. Not only are these sneakers good for the environment, but they're also incredibly stylish, proving that sustainable fashion doesn't have to sacrifice aesthetics.
The Rise of the Luxury Sneaker
High-fashion brands such as Gucci, Balenciaga, and Louis Vuitton are making a statement this season with their luxurious, often avant-garde takes on the humble sneaker. Merging high-quality materials like leather and suede with unique designs, these luxury sneakers are becoming a must-have for those looking to make a fashion statement.
Performance Meets Aesthetics
In a surprising twist this season, brands are putting a strong emphasis on the intersection of athletic performance and street style. While traditionally, performance sneakers have been reserved for the gym or the track, FW23 is witnessing the arrival of sneakers that are both functional for intense physical activity and chic enough for a night out. With enhanced cushioning systems, breathable fabrics, and designs that can rival any high-fashion shoe, this trend is perfect for those who don't want to compromise functionality for style.
The Chunky Sole Continues Its Reign
The chunky sole trend shows no signs of slowing down this FW23. Brands from both the high-street and luxury sectors are releasing sneakers with thick, platform-like soles that offer both comfort and a bold fashion statement.
Artistic Collaborations
Collaborations between sneaker brands and artists or designers have become a staple in the sneaker world. This season, watch out for limited edition releases that merge the creative visions of artists from various domains with iconic sneaker silhouettes.
The FW23 season is shaping up to be a landmark in sneaker culture. Whether you're in the market for a classic retro pair, a luxurious statement shoe, or something eco-friendly, there's something out there for everyone. The sneakers of this season are more than just footwear; they are a testament to the fusion of fashion, technology, and art. So lace up and put your best foot forward in FW23!