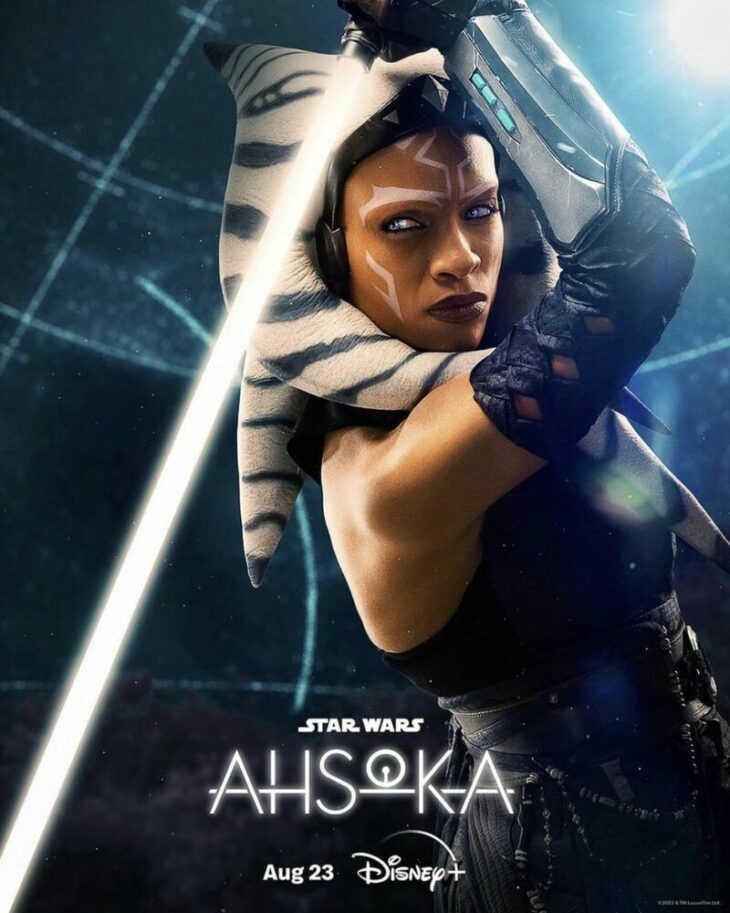 Ahsoka is Rosario Dawson, her late-career breakthrough role may easily become synonymous to her face. At the same Ahsoka the show could be a game changer not only for the famed actress but the Star Wars franchise itself. As the latest female led cast is ready to take on the Star Wars universe, here is everything we know about Ahsoka ready to stream on Disney+ from tomorrow:
With the universe of Star Wars stretching to galaxies far and wide, characters come and go, leaving an indelible mark on the fans. Among the plethora, Ahsoka Tano stands apart, defying expectations and triumphantly crossing over from animation to live action.
Ashoka The Season 1 Plot
The enigmatic world of Star Wars presents its latest instalment in the form of an action, adventure, and Sci-fi series titled "Ahsoka". Set in the backdrop of a universe post the Empire's fall, this series trails the journey of the former Jedi knight, Ahsoka Tano. Driven by a sense of duty and the need to protect, she delves into an investigation against an emerging threat that looms over a vulnerable galaxy.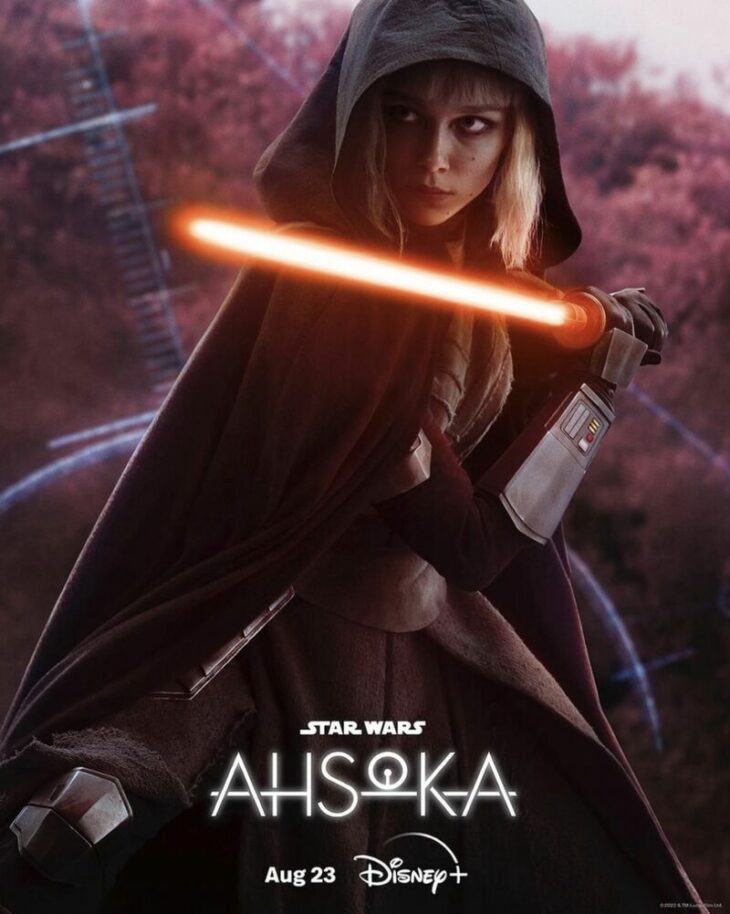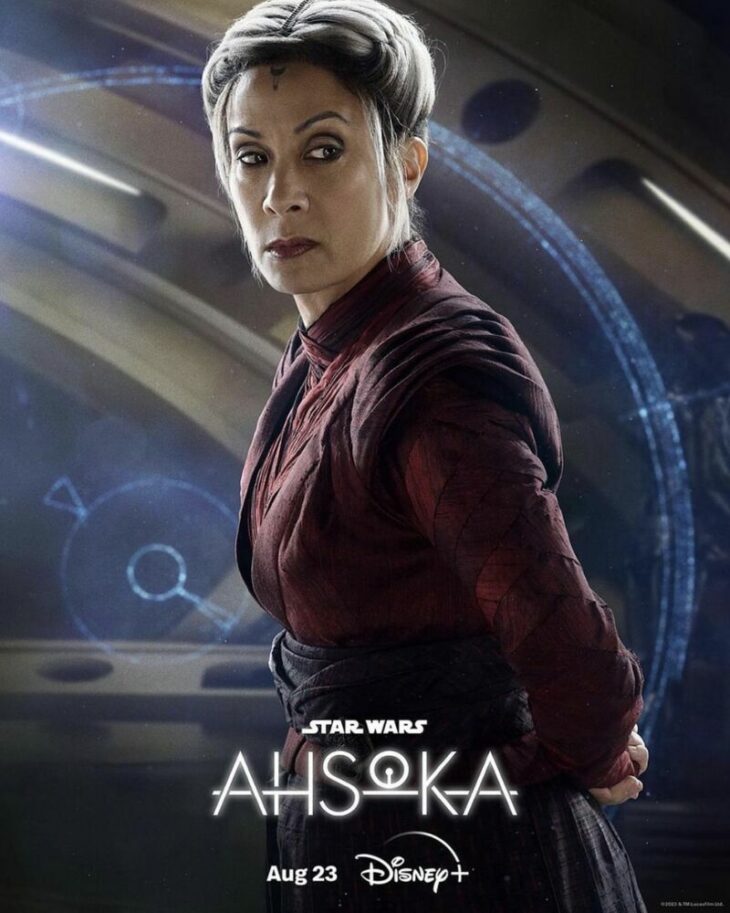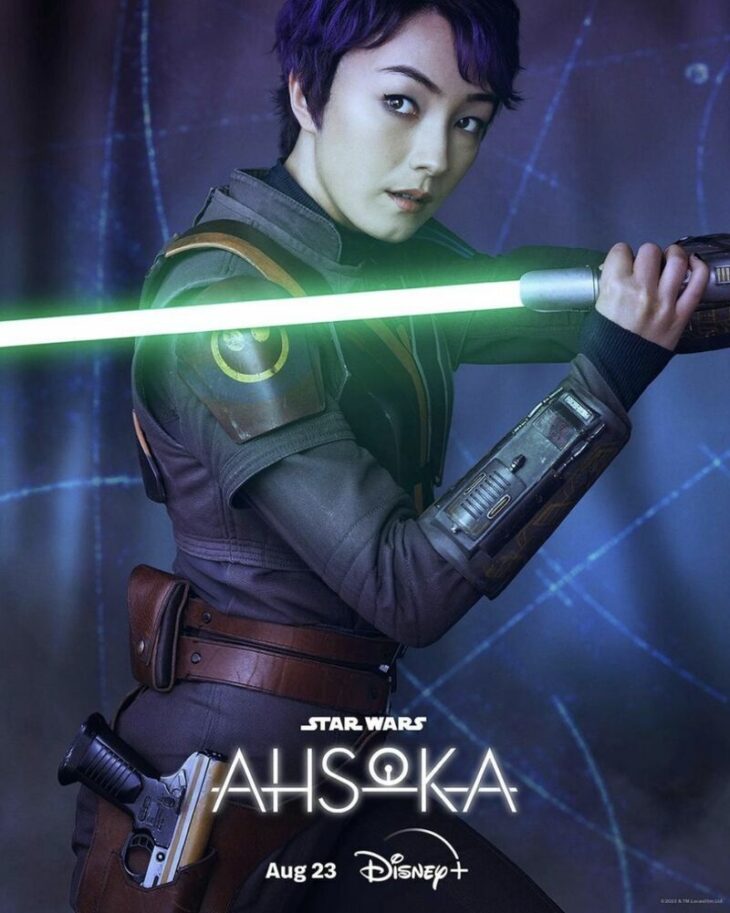 It all began when George Lucas introduced a young and brash padawan named Ahsoka Tano. Scepticism met the very idea of Anakin Skywalker having a padawan, but Ahsoka, like all truly great Star Wars characters, defied those doubts. Her evolution from an overconfident apprentice to a wise Jedi Knight was masterfully portrayed in the multi-episode cartoon series Star Wars: The Clone Wars. Ahsoka, facing disillusionment with the Jedi Order, charted her own path, resurfacing in Star Wars Rebels with a momentous face-off against Darth Vader. Her journey, however, didn't stop there. Thanks to the talents of Rosario Dawson, Ahsoka seamlessly transitioned to live-action in The Mandalorian and The Book of Boba Fett.
Now, as we stand on the brink of the premiere of the much-anticipated Ahsoka series on Disney+, excitement is palpable. Announced two and a half years ago, the Dave Filoni penned series has been one of the most awaited additions to the Star Wars lore.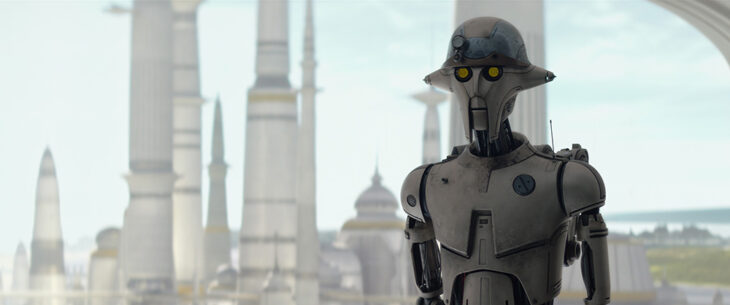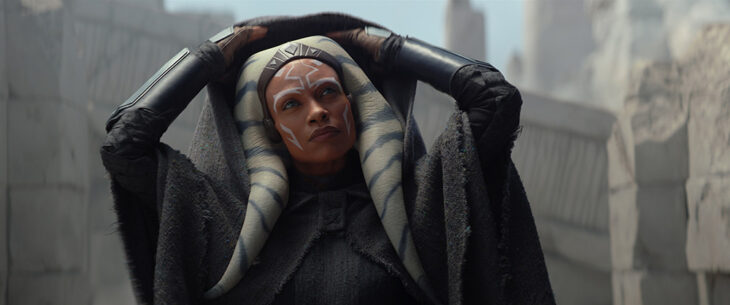 What We Know So Far About Ahsoka
The Star Wars Celebration 2023 unveiled the official teaser of Ahsoka back in April. In those gripping two minutes, characters like Sabine Wren, Hera Syndulla, and Ezra Bridger came to life. The formidable antagonist, Grand Admiral Thrawn, and a new Sith named Baylan were also teased, hinting at the battles that lie ahead. Delving into the plot, Lucasfilm remains tight-lipped. Yet, from her stint on The Mandalorian, Ahsoka's mission becomes evident: the pursuit of the elusive Grand Admiral Thrawn. With a cast that boasts names like Rosario Dawson, Natasha Liu Bordizzo, Mary Elizabeth Winstead, Lars Mikkelsen, Ray Stevenson, Ivanna Sakhno, and Diana Lee Inosanto, expectations are sky-high.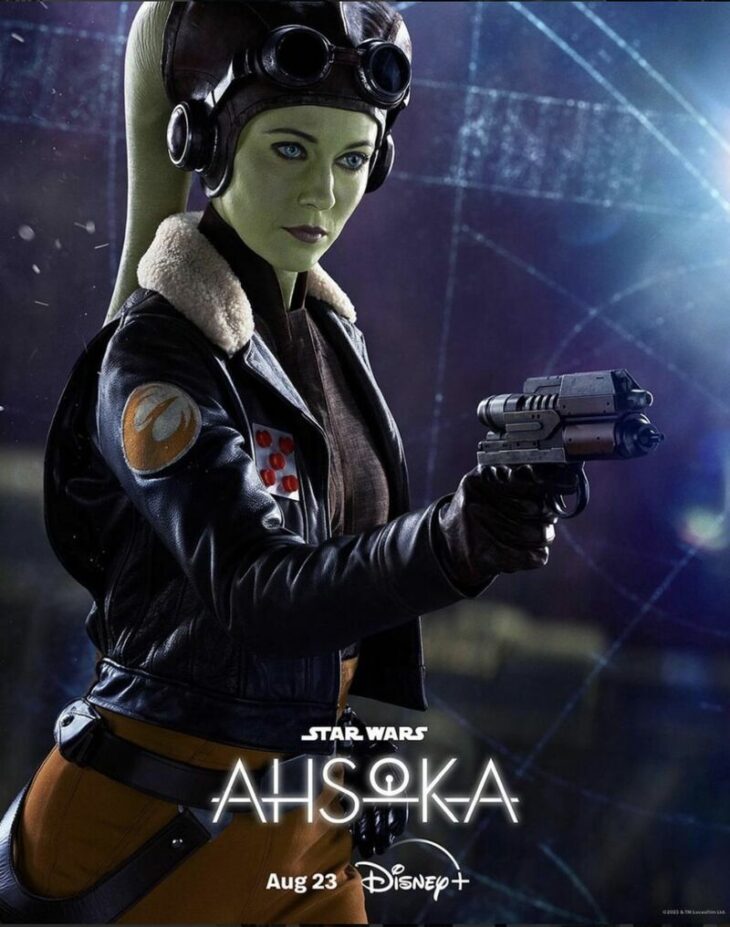 Adding another layer of depth is the return of Hayden Christensen as Anakin Skywalker. His involvement suggests intriguing flashbacks to the Clone Wars era or his spectral presence, echoing his bond with Ahsoka.
RELATED: Our Review Of Red White and Royal Blue
Spanning eight episodes, from August 23rd to October 3rd, fans are ready for a thrilling journey. As for a second season, its fate is in the stars and largely dependent on the popularity of Season 1. However, with the undying passion of the Star Wars community, the Force may yet have surprises in store.
What Does The Show Mean For Rosario Dawson
Rosario Dawson, an actress of undeniable versatility and charisma, started on her career with the acclaimed film "Kids" in 1995. Over the years, she showcased her acting prowess in diverse genres, from gripping dramas like "Seven Pounds" to action-packed flicks like "Sin City" and even ventured into the Marvel universe with "Daredevil" and its spin-offs. A vocal activist, Dawson seamlessly blended her passion for change with her on-screen ventures. However, it's her recent role in Disney+'s "Ahsoka" that might just redefine her illustrious career. Stepping into the world of Star Wars as Ahsoka Tano, previously beloved in animated form, Rosario has embraced what could be her most iconic role to date. With "Ahsoka" poised to be a monumental series in the Star Wars saga, Dawson's starring role not only marks a significant comeback but could very well be her crowning achievement.
So, as the galaxy gears up for another epic tale of heroism, hope, and legacies, may the Force be with you! Whether you're a seasoned fan or a newcomer, "Ahsoka" beckons with promises of adventures that resonate across time and space.
Discover the latest trailer:
Discover more images from Ahsoka in DSCENE Gallery: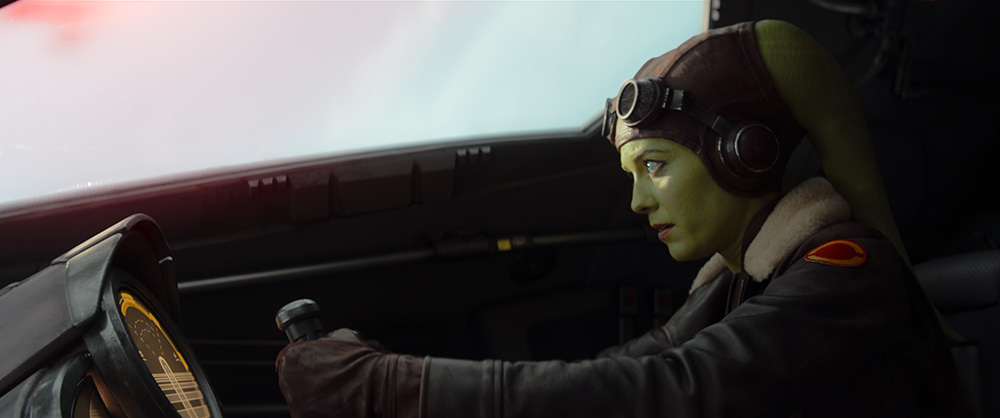 For more on Ahsoka log on to Disney +.