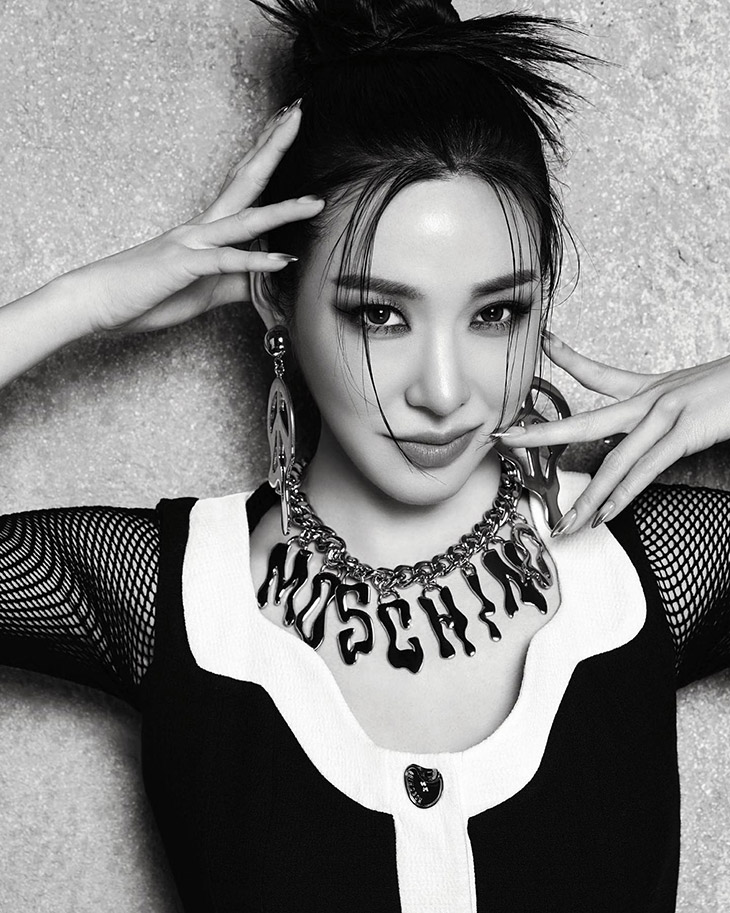 Italian fashion house Moschino named Korean-American actress and singer-songwriter Tiffany Young as the brand's latest ambassador. Tiffany will star in Moschino's Fall Winter 2023 campaign, that will be released in upcoming weeks.
I'm honored to be a part of the Moschino family. I can not wait for this exciting journey with such a storied Italian House. – Tiffany Young
Tiffany Young, born as Stephanie Young Hwang, is a celebrated Korean singer and actress who hails from San Francisco, California. Recognized by her stage name Tiffany, she was integral to the renowned K-pop girl group, Girls' Generation, which debuted in 2007. Not just confining herself to group performances, she made her solo debut with the single "I Just Wanna Dance" in 2016.
Tiffany's passion for music was evident from her childhood, and her commitment towards a career in music led her to audition for SM Entertainment in Los Angeles in 2004. Having successfully passed, she trained with the company for almost four years before her debut.
She was also part of the sub-unit Girls' Generation-TTS, fondly known as TaeTiSeo, with fellow members Taeyeon and Seohyun. Their debut mini-album, "Twinkle," released in 2012, was followed by other successful albums such as "Holler" in 2014 and "Dear Santa" in 2015. Besides her group activities, Tiffany has an impressive solo repertoire. Her singles like "Oppa Nappa," "Mabinogi," and duets like "A Girl, Meets Love" with K.Will showcase her versatility. Furthermore, she was featured in tracks like "Oh! My Love to You" with bandmate Sooyoung and "Banji" with U-Know Yunho.
2017 marked a significant turn in Tiffany's career when she decided not to renew her contract with SM Entertainment and moved to the USA to further her career. Under Transparent Arts, she made her American debut with "Over My Skin" in 2018, a track that was later included in her English mini-album "Lips on Lips."
Apart from her music career, Tiffany has also showcased her talent as a show host, notably co-hosting Mnet's Sonyeon Sonyeo Gayo Baekseo and MBC's Show! Music Core. Her stint in the hosting arena included major events like the 2010 SBS Gayo Daejeon award ceremony and the 50th Anniversary Music Wave Concert.
Diversifying her talents further, she ventured into acting, portraying Carmen Diaz in the musical "Fame" in 2011 and later as Roxie Hart in "Chicago" in 2021. Additionally, in 2021, she secured a supporting role in JTBC's series "Reborn Rich."