Ancuta Sarca presents a striking ode to her Romanian heritage with her Spring Summer 2024 collection, "Florii" at the ongoing London Fashion Week. The collection blooms from the deepest corners of Sarca's childhood memories spent amidst the lush landscapes of Romania, a place where the simplest floral doodles blossomed into a lifelong passion.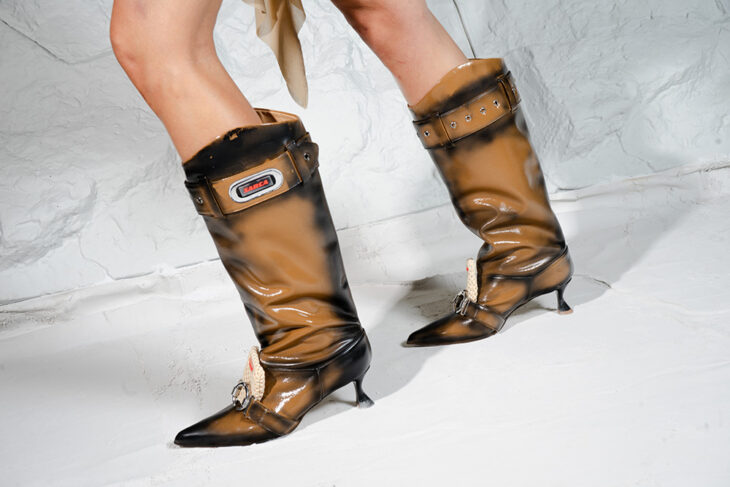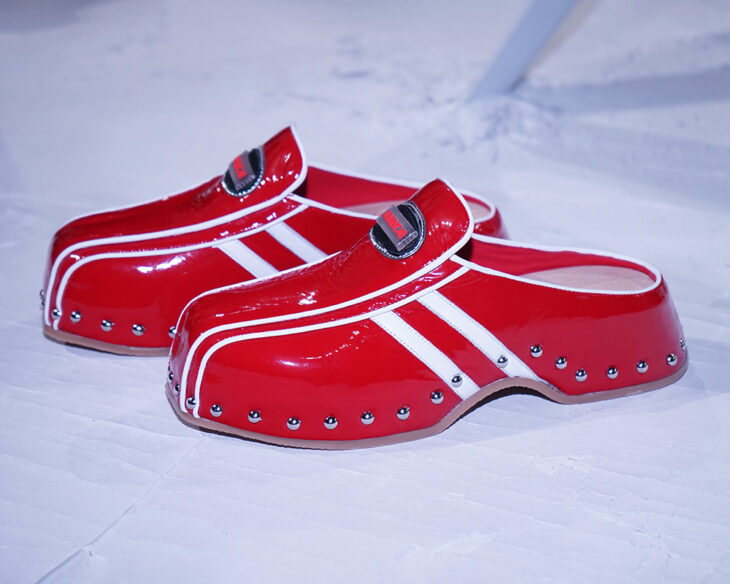 Drawing inspiration from the artistry of luminaries such as Aristide Maillol, Georges Seurat, and John Singer Sargent, Sarca has woven a tapestry that mirrors sun-dappled landscapes infused with tranquil elements of water, summoning the essence of unhurried, carefree summers. This collection embodies a marriage between the robust and the gentle, a delicate fusion that resonates deeply with the Ancuta Sarca brand ethos of challenging conventional gender ideologies.
Sarca once again reaffirms her commitment to sustainability, showcasing her ingenuity in upcycling materials. This season witnesses the revival of leather, with mules and pointed-toe sandals meticulously crafted from repurposed white leather car seats, a move that not only makes a powerful statement but also resonates with a discerning audience that values eco-conscious fashion. The handcrafted floral motifs, created from the waste materials of previous collections, further underline the brand's dedication to reducing its ecological footprint, a melody of continuity and creativity that rings true across all elements of the collection.
The clog, a humble footwear, is reimagined with a fresh and invigorating twist, embracing pink suede and sporty stripes, a juxtaposition that promises both comfort and style, demonstrating that fashion can indeed be forward-thinking while still harking back to its roots.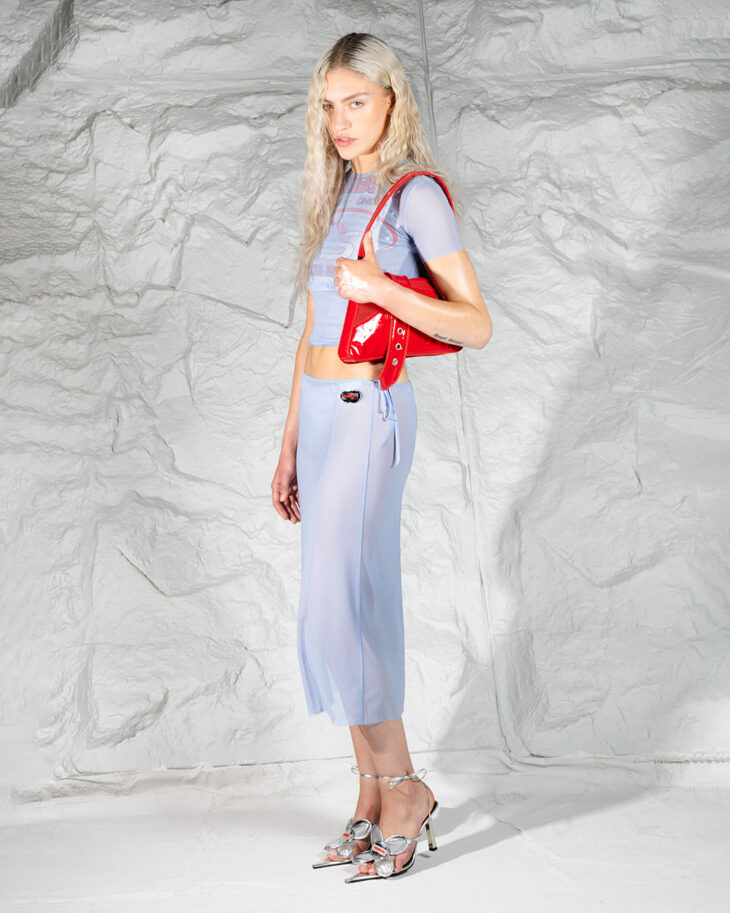 The garments seem to breathe, presenting an airy disposition with graphic T-shirts and miniskirts found in charity shops, now adorned with overlays of pastel-hued mesh, a delightful exploration of contrasts that has become synonymous with the brand. The collection further extends its embrace to a range of shoulder bags, available in bold and vibrant colours such as scarlet, along with the serene palette of silver-and-white and black-and-white. These pieces not only embody style but also narrate a tale of repurposed materials coming to life in a new avatar.
In collaboration with "A Better Feeling", the collection presents sunglasses crafted from existing stock, featuring the recurring floral motif, a signature that weaves a thread of continuity through the collection, a gentle reminder of the beauty that lies in the essence of Florii.
Ancuta Sarca's Florii collection invites us to step into a world where fashion dances with sustainability, where the spirit of summer finds a canvas in fabric and material, painting a future where fashion not only embraces heritage but also nurtures the environment with the gentle caress of petals in bloom.
Discover all the looks: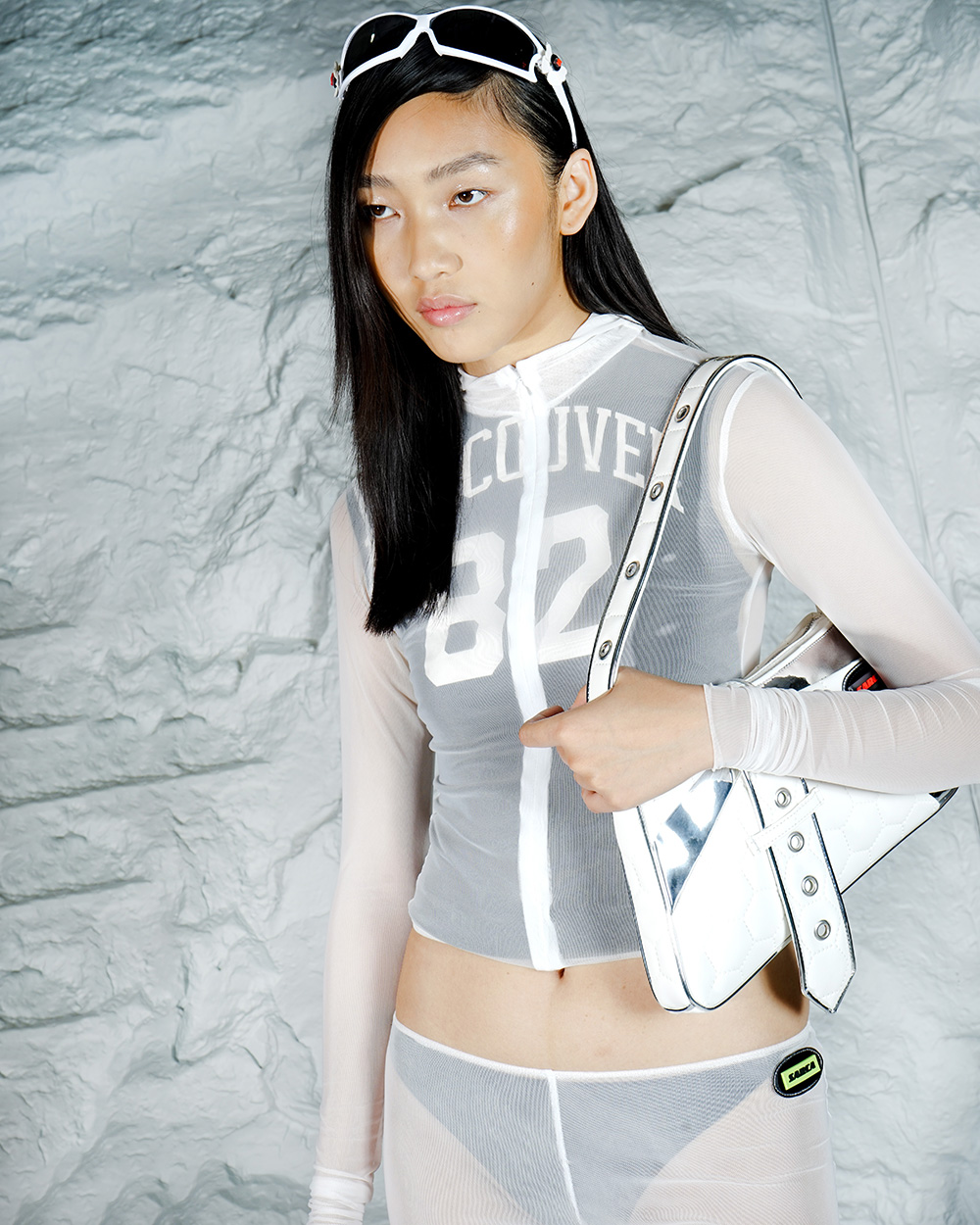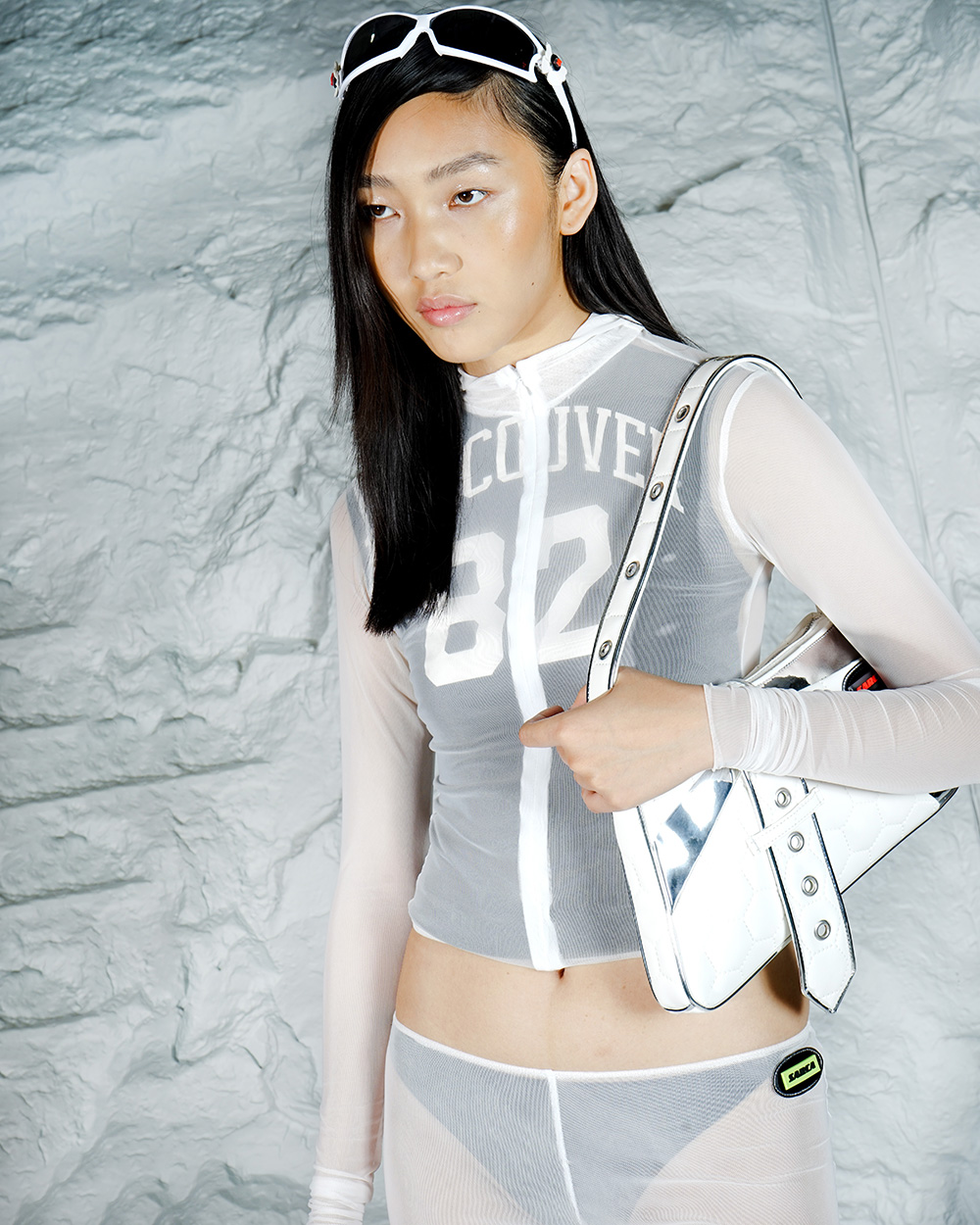 Styling Anders S0lvsten Thomsen at Lalaland Artists
Make-up Artist Bea Sweet at CLM
Hair Stylist Kota Suizu at CLM
Nails Liia Zotova
Set Design Paulina Piipponen
Casting Tytiah Blake
Photography Polina Boyko