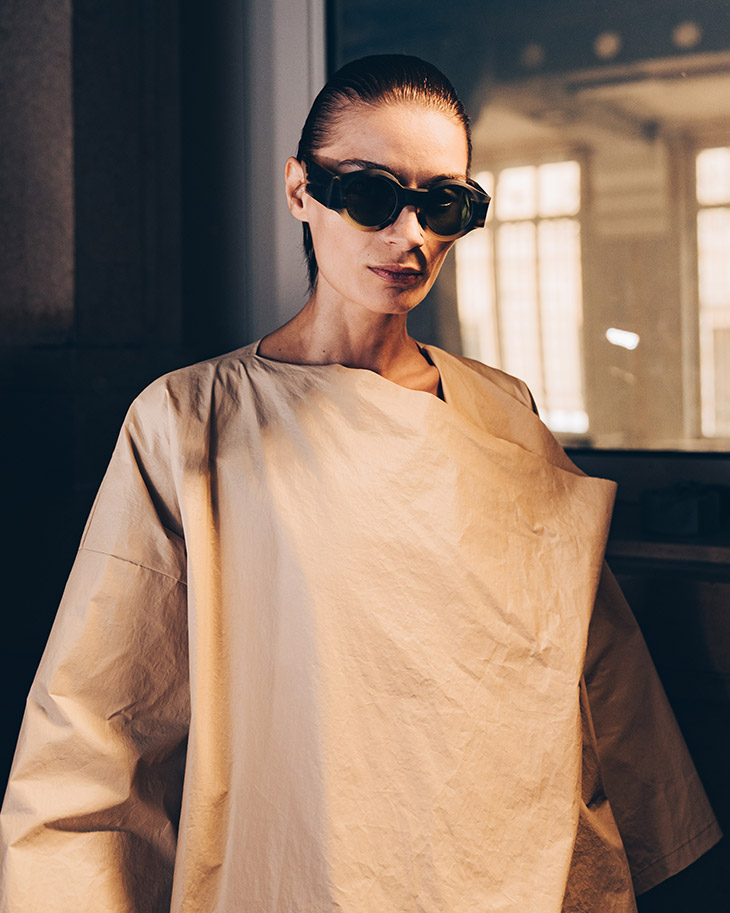 In the midst of Paris Fashion Week, designer Uma Wang unveiled her Spring Summer 2024 Collection on Thursday, September 28th. Fashion photographer Josh Upton captured the backstage moments from the show.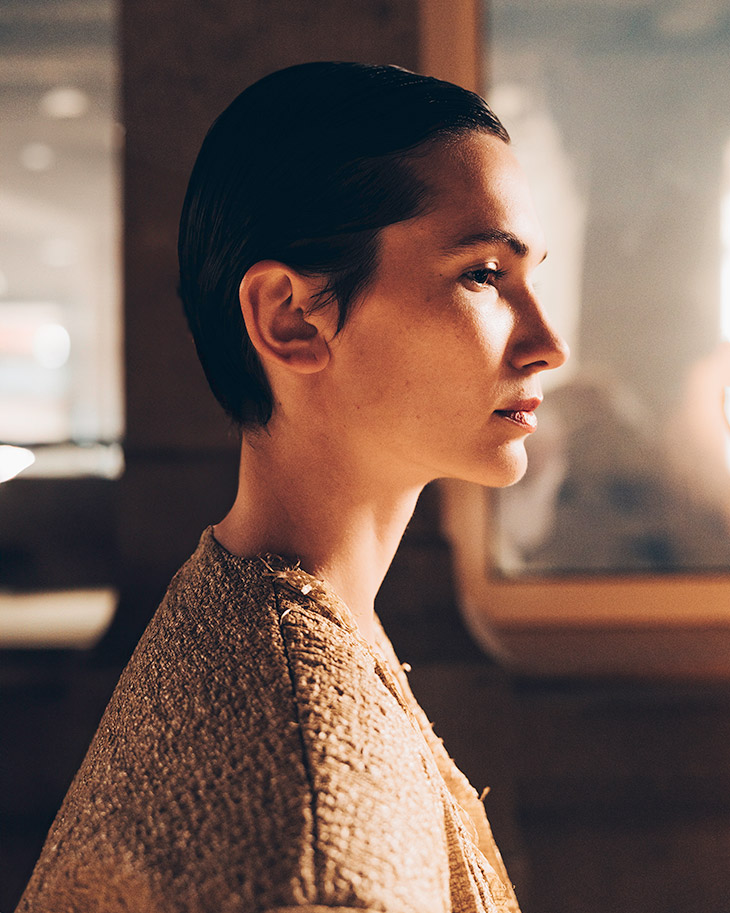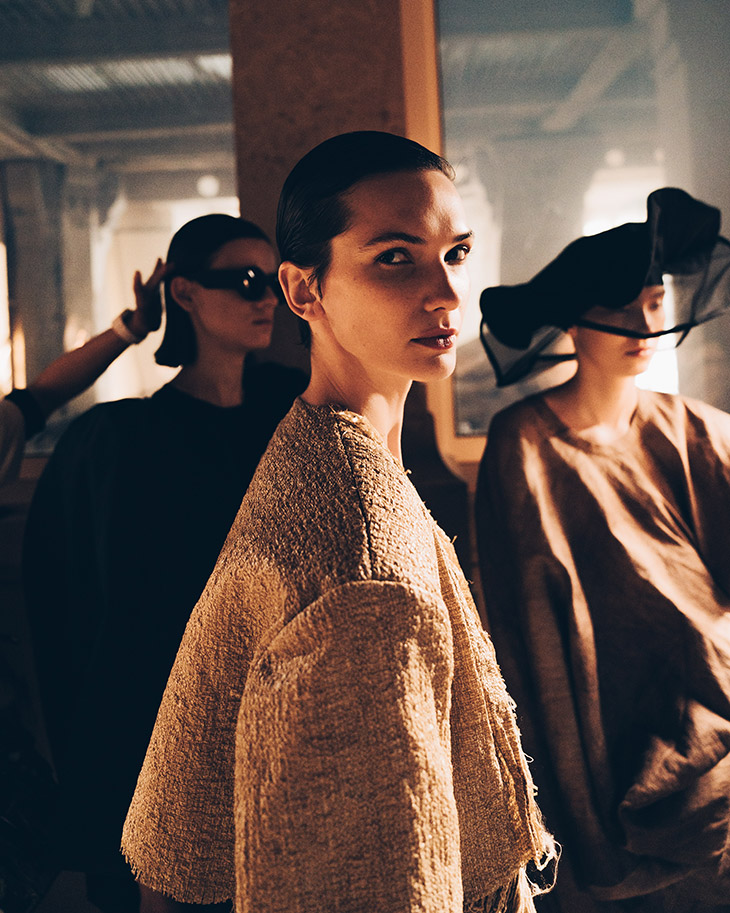 The collection gracefully navigates the realms of whimsicality and decay, staying true to the minimalist language that defines Uma Wang's aesthetic. The designs present a visual poetry of volumes that beautifully fold, protrude, bend, and gather, reminiscent of washed and stained wallpaper surfaces.
With subtle hints of lace and the innovative use of jacquard silk on the reverse side, the collection exudes a quiet elegance. The incorporation of unconventional materials like vintage potato sacks and paper transformed into pliable shapes showcases Wang's commitment to innovative design. These elements converge to create a collection that echoes the charm of imperfection, inviting individuals to engage interactively with each piece.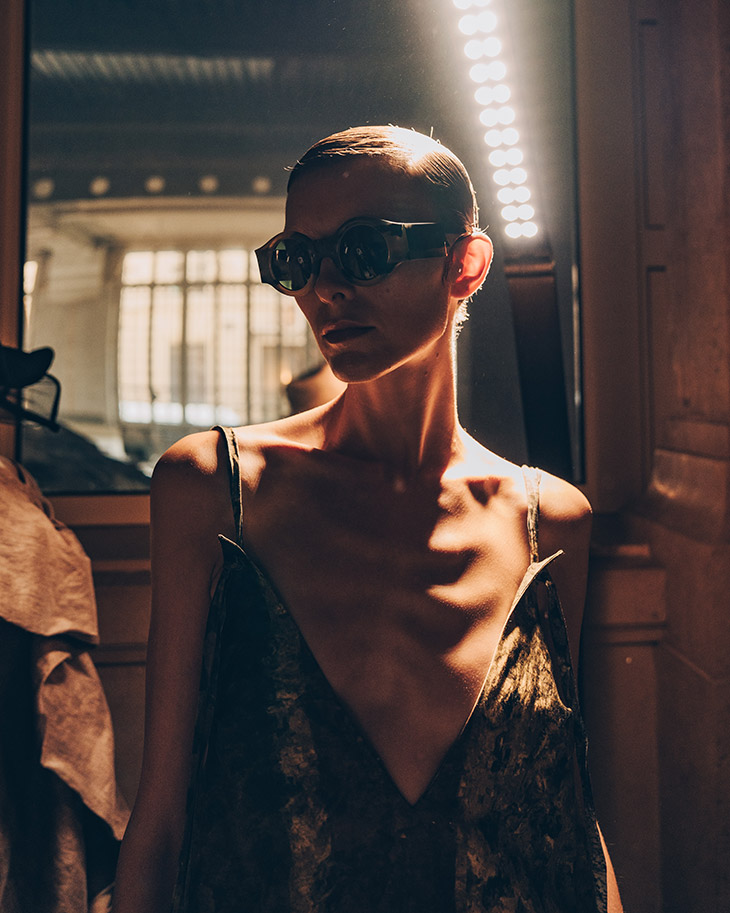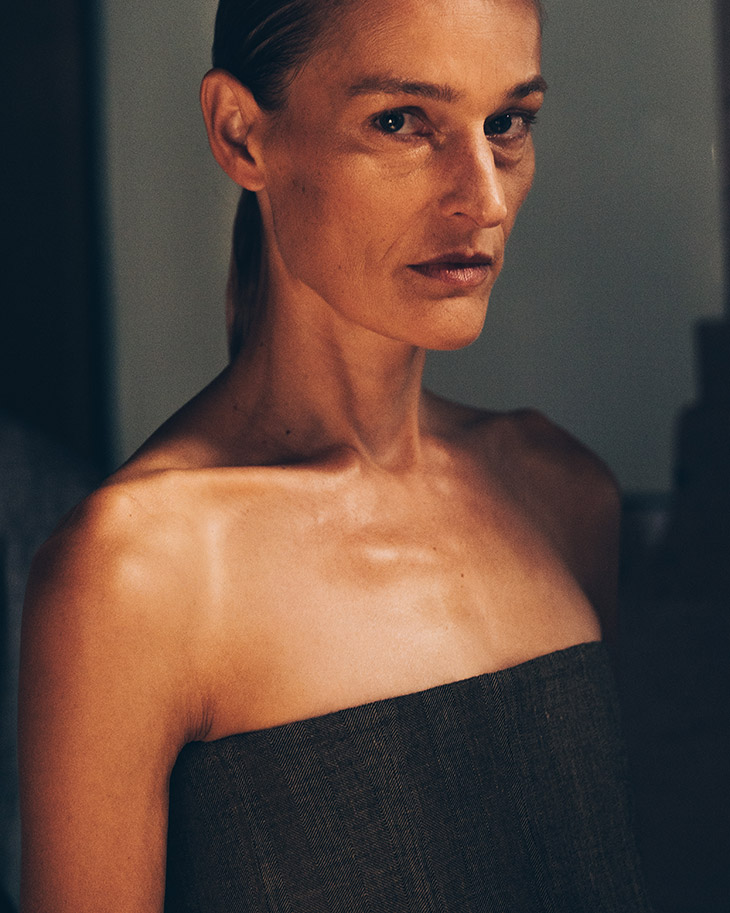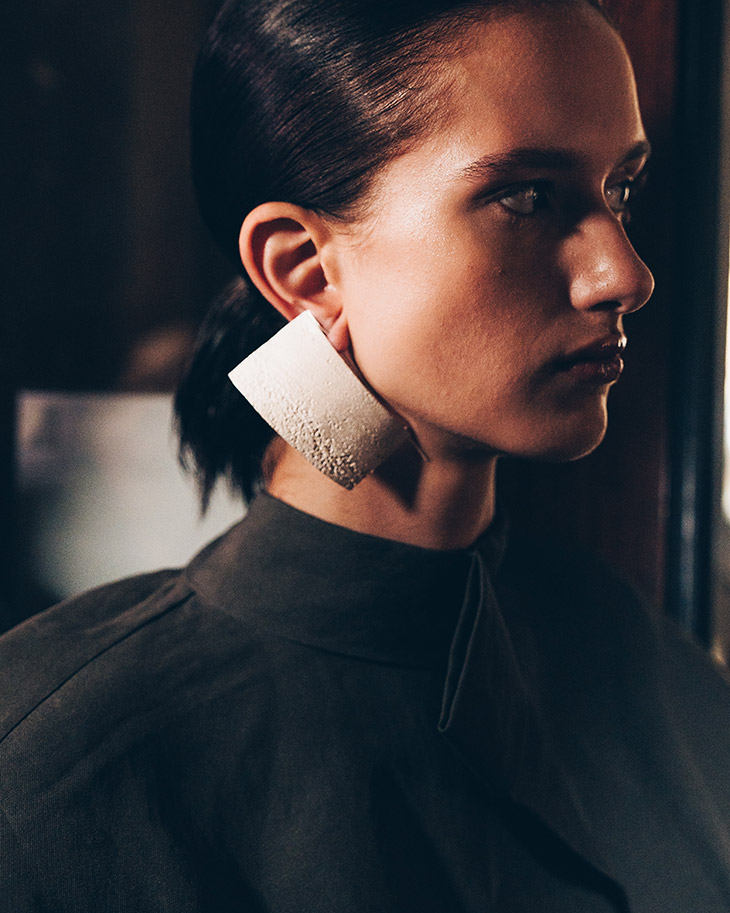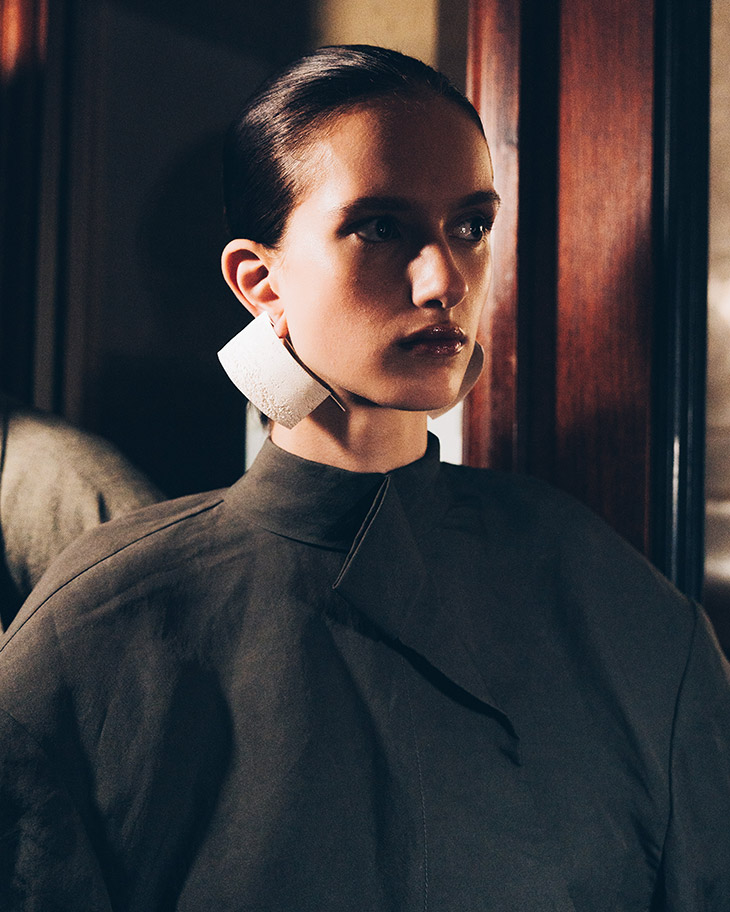 The Uma Wang Spring Summer 2024 Collection is crafted to initiate a delicate dance with its wearers. The thoughtful inclusion of drawstrings and wires allows individuals to sculpt the garment's flow on and around their bodies, offering a personalized wearing experience. The strategic placement of slits, cuts, ribbons, and ties incite diverse tying and folding possibilities, offering wearers the freedom to reinvent the style in multiple ways. Even the deconstructed tricorn hats within the collection are designed for versatile modeling.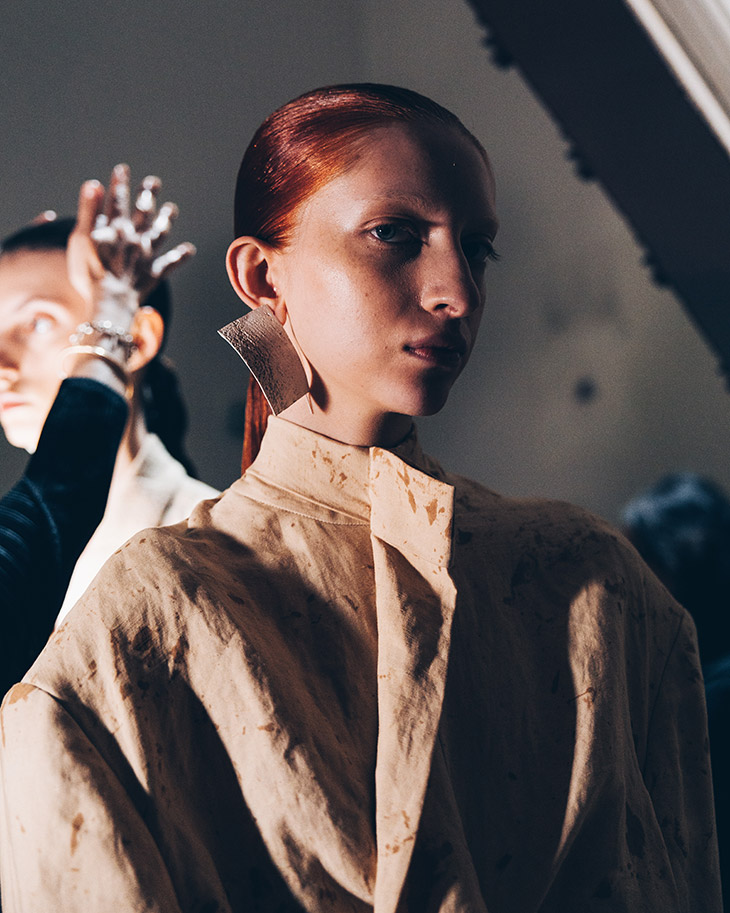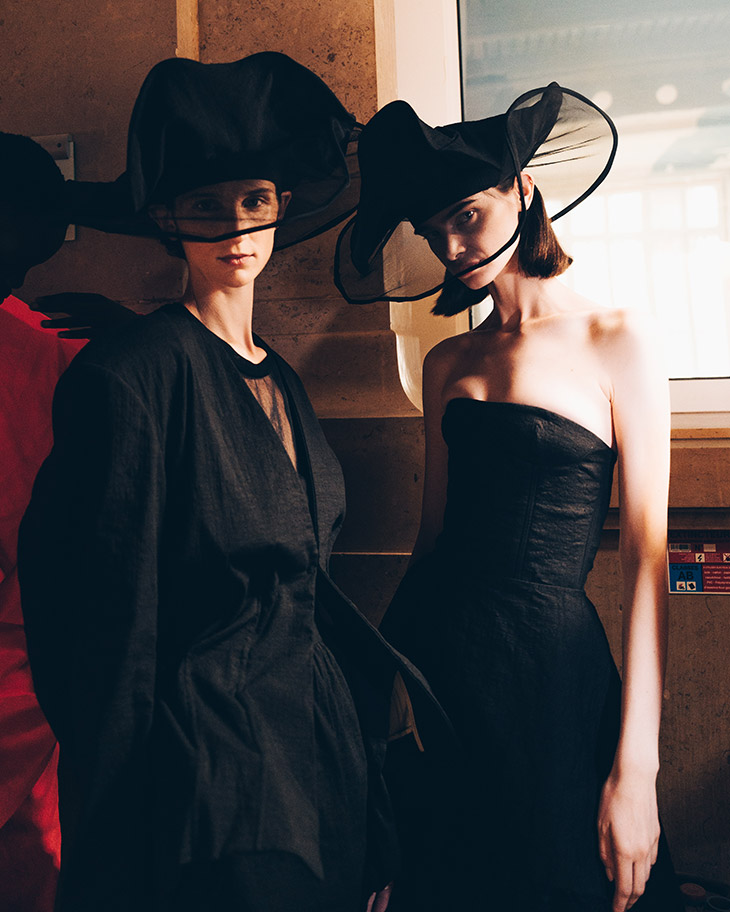 Uma Wang's latest collection is a celebration of the opulence of imperfection, offering an open invitation to embrace and play with fashion. It transcends conventional style boundaries, allowing wearers to interact with each piece, not just in one predetermined way, but in a multitude of manners. The collection stands as a testament to Uma Wang's continuous pursuit of innovative, interactive, and unique fashion.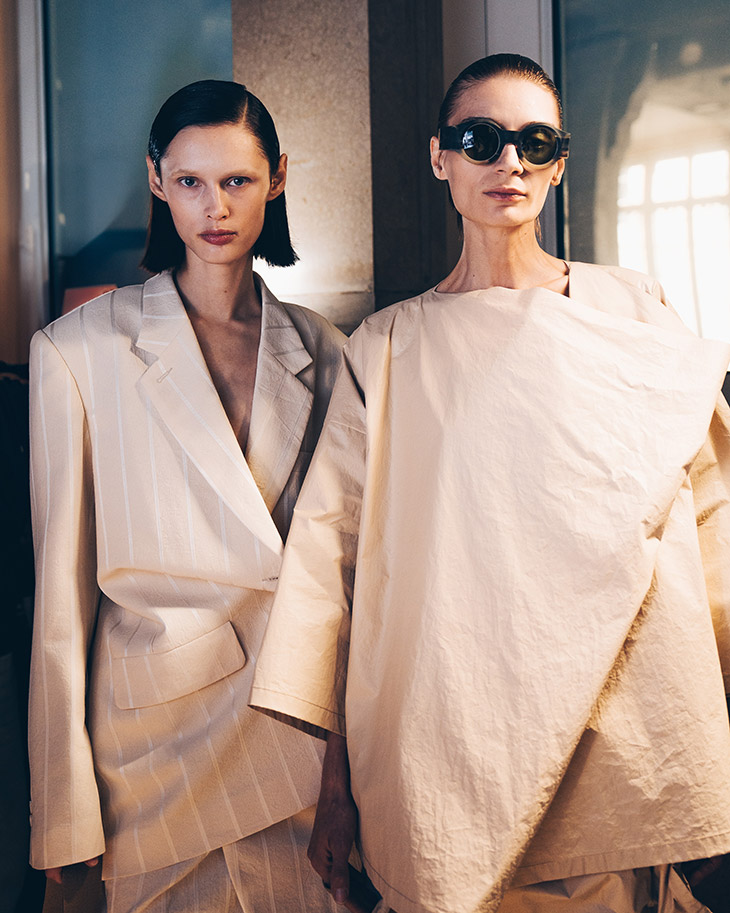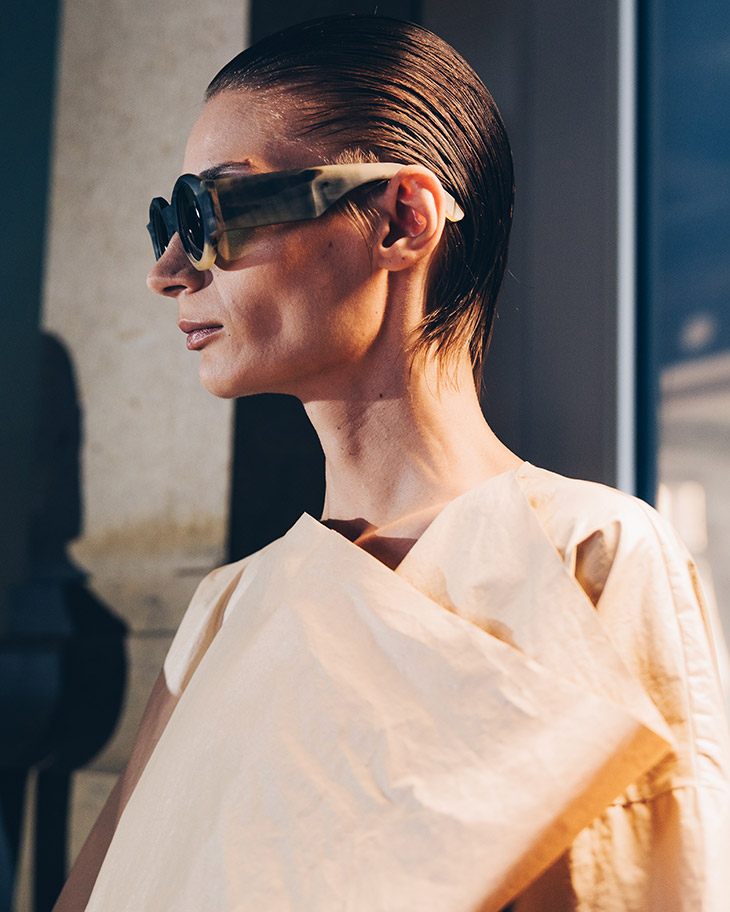 All the models are wearing eyewear from a brand on the rise – RIGARDS. For more of Josh's work log on to joshupton.co.uk.