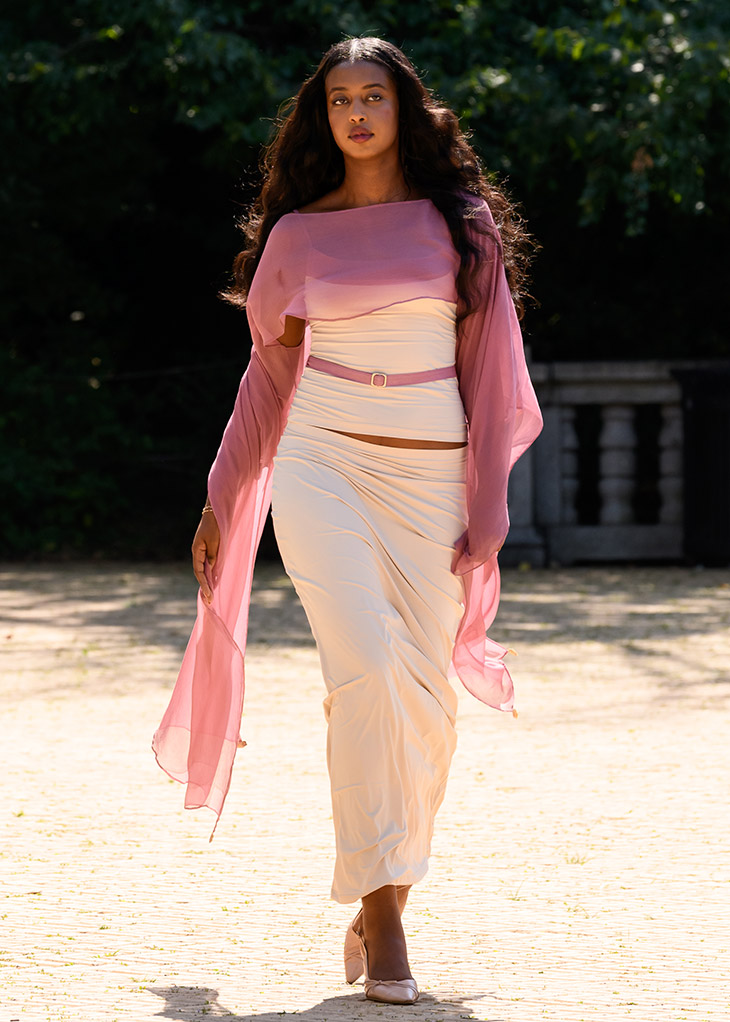 Fashion house BUCI unveiled its Fall Winter 2023 and Resort 2024 collection with a runway show held on September 7th, 2023 at the Prospect Park Boathouse in Brooklyn, New York. The brainchild of Parsons student Mishka Ivanovic, BUCI has been carving a distinct niche in the competitive world of fashion, building its identity rooted in ethical principles and a deep respect for craftsmanship. The brand is named after a small Serbian town where Ivanovic's grandmother was raised. It is this grounding in heritage that infuses the brand with a depth of character, a trait that is becoming increasingly rare in the fast-paced world of fashion.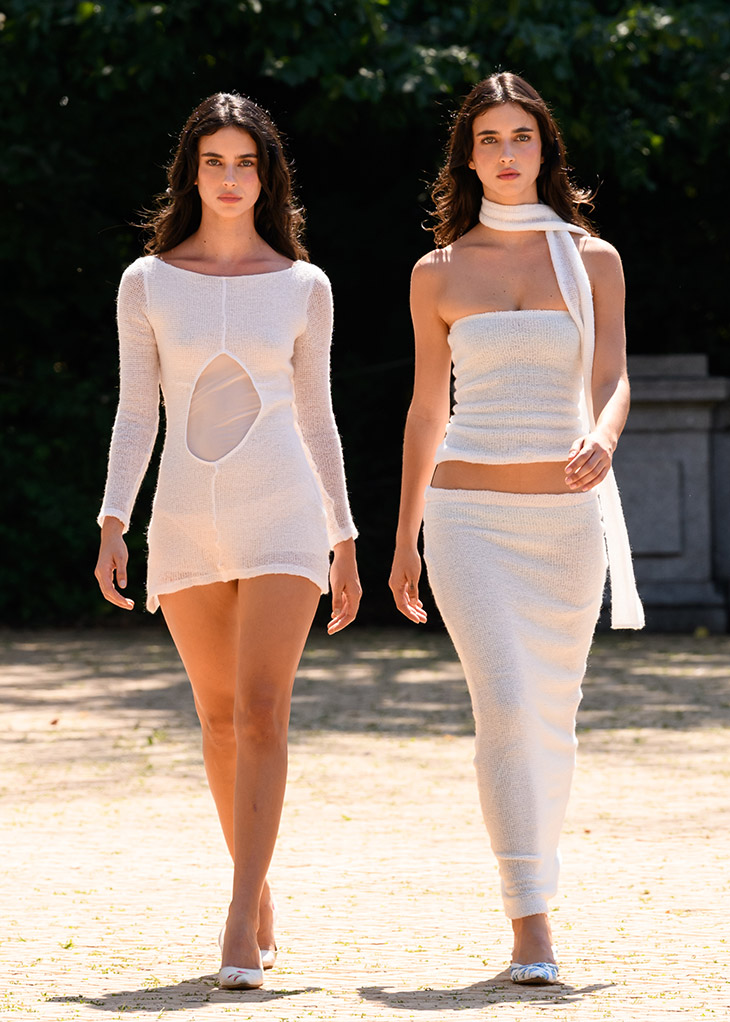 The  collection unfolded like a visual poetry, inspired by snippets of a daydream on a fall afternoon. It invited attendees to envisage walking through a lush field as the sun sets, the rustle of crinkled silk chiffon creating a symphony with the whispers of the evening breeze. It envisioned a shimmering gown that graces a crisp evening, adding a touch of glamour and sophistication to the wearer. At the core of this collection was a pursuit of balance, a quest to find that perfect midpoint where chic aesthetics meet comfort, with a hint of provocative allure to add a thrilling note to the ensemble.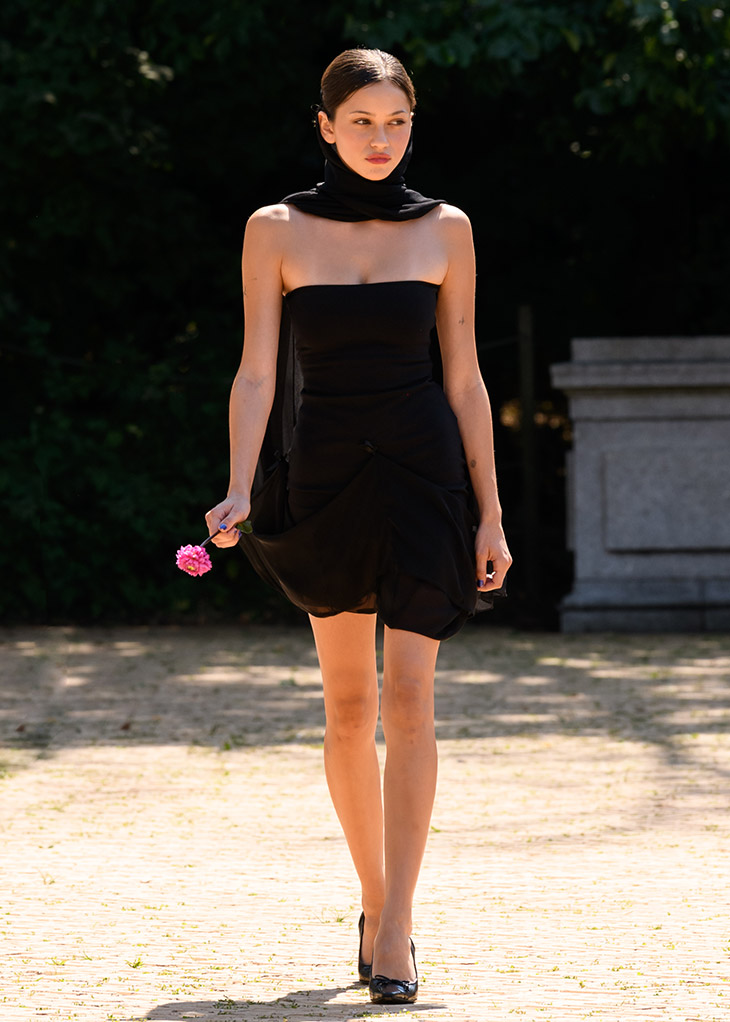 An admirable trait of the brand is its commitment to adjustability, a feature that ensures that these garments can gracefully evolve, standing the test of time without losing their innate beauty and charm. This design philosophy points towards a conscious effort to create pieces that can transition seamlessly through time, landing on the quintessential BUCI girl who embodies a harmonious blend of past and present.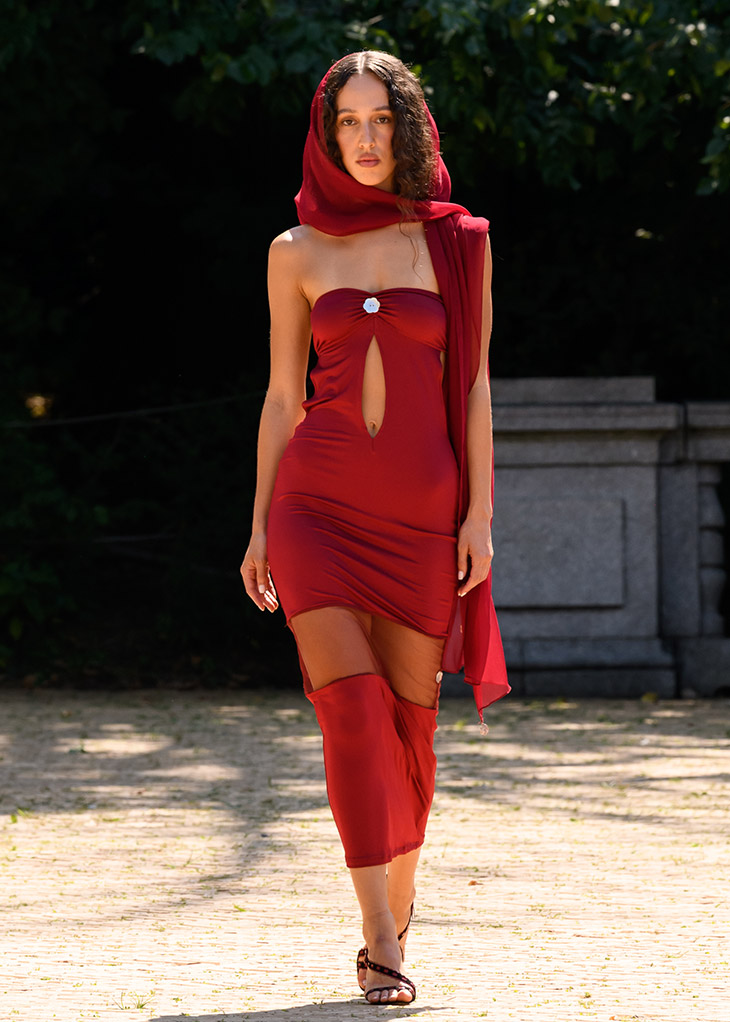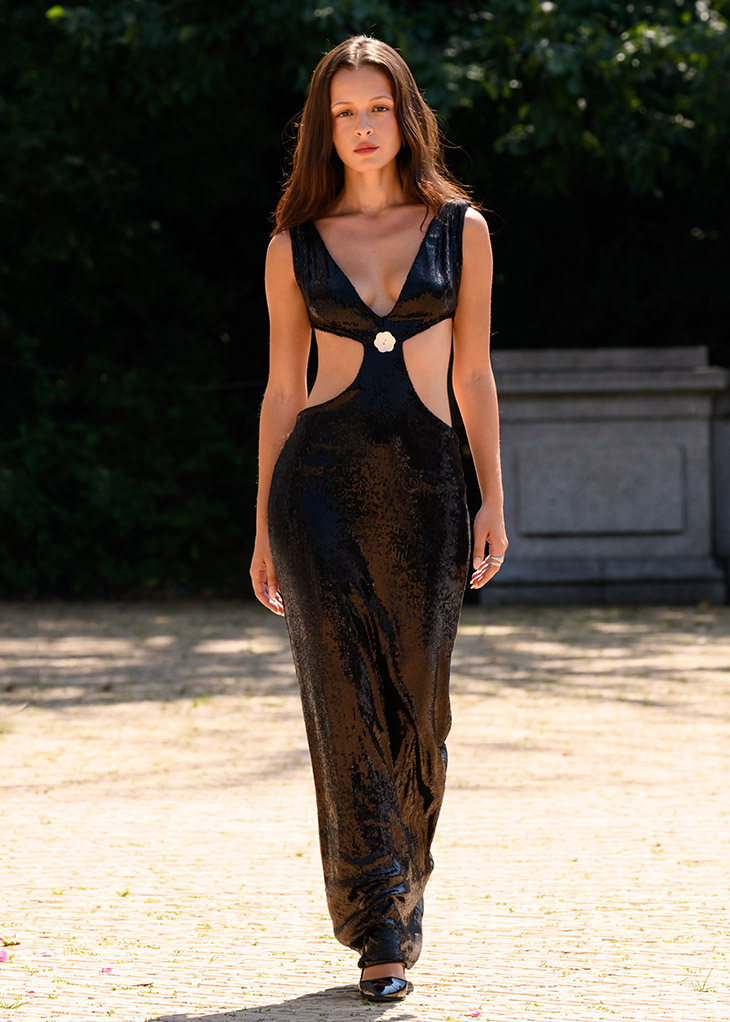 Beyond the aesthetics, what truly sets BUCI apart is its ethical approach to fashion. The brand has undertaken a commitment to not just create garments that please the eye but also resonate with the heart. This involves partnering only with New York factories that adhere to fair wage practices, paying workers well above the local minimum wage of $15 an hour. But the ethical compass of BUCI doesn't stop at labor practices. It extends to a heartfelt commitment to the environment, with a dedicated focus on utilizing eco-friendly fabrics such as organic cotton in their creations. Moreover, the brand consciously avoids dyeing processes that are known to consume excessive water and employ harmful dyes, thus fostering a harmonious relationship with Mother Earth.