Fashion house Burberry presented its Spring Summer 2024 Collection with a fashion show, on September 18th, during the ongoing London Fashion Week. In a world that is constantly in flux, the realm of fashion stands as a testament to change, embodying the vibrant spirit of transformation and reinvention. At the heart of this dynamic industry, figures like Daniel Lee drive the ever-changing narratives, steering iconic brands like Burberry into exhilarating new territories with each collection. This summer, Lee unveils a collection that serves as a melodious symphony, articulating a fluent dialogue between the past and the present, weaving together the time-honored traditions of Burberry with fresh, modern perspectives.
SPRING SUMMER 2024 COLLECTIONS
Lee's newest creation emerges as an exploration into the world of ethereal lightness, the alluring realms of sensuality, and a canvas portraying nuanced definitions of beauty and elegance. The collection unfolds like a poetic narrative, offering a canvas where each garment tells a story, a fluid dialogue that challenges and stretches the boundaries of traditional fashion norms. Here, contemporary aesthetics intertwine effortlessly with timeless elegance, a harmonious blend that has become a hallmark of Burberry under Lee's stewardship.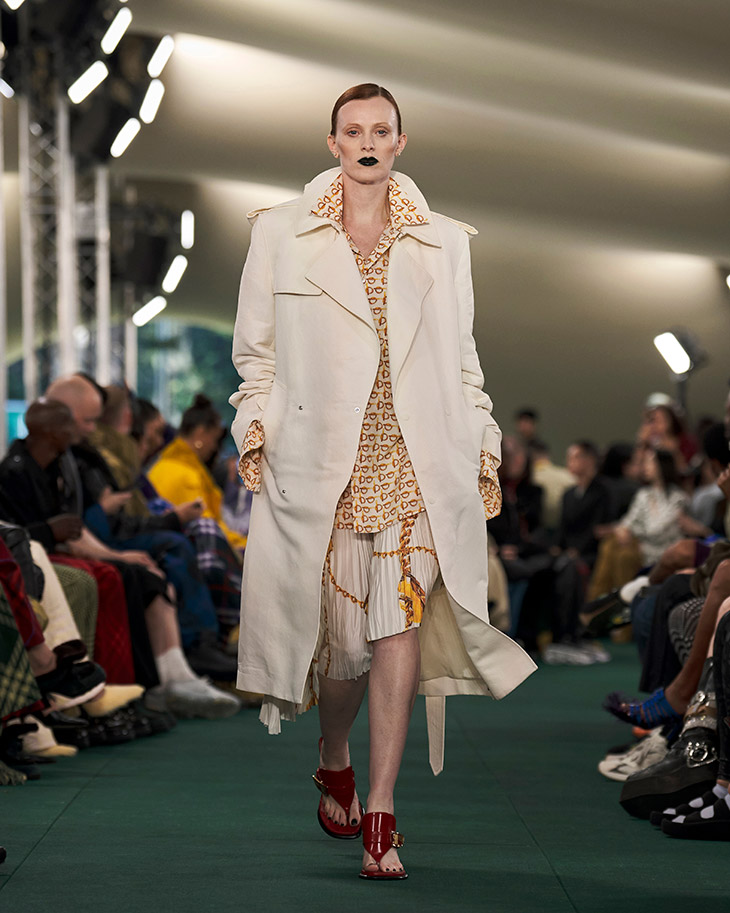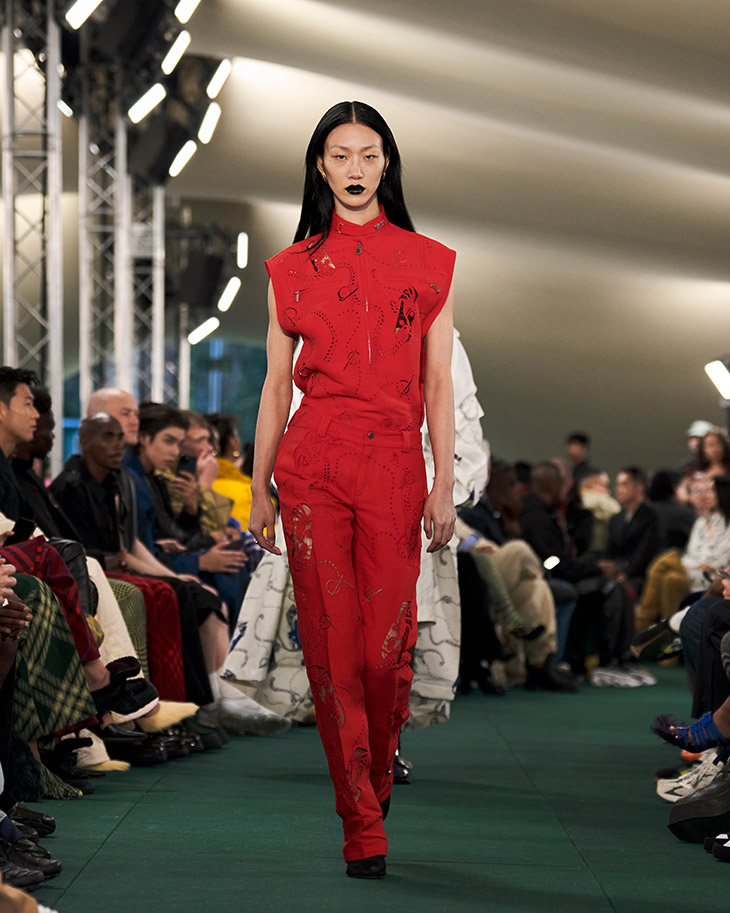 A significant evolution is evident across the spectrum of offerings that encompass clothing, bags, shoes, accessories, and jewellery. It's as if Lee is conducting a grand orchestra, where each piece, although resonating with a distinct melody, contributes to a compelling and unified narrative that captivates the senses.
As summer unfolds, the collection beckons individuals to immerse themselves in the pleasures of outdoor living. A key element that stands out is the transformation of the iconic trench coat, a garment that has become synonymous with the Burberry brand. The reimagined version captures the vibrant spirit of summer, embodying a refreshing and contemporary perspective perfect for the season, fostering a deeper connection with nature and the great outdoors.
Prints occupy a place of prominence in this artistic endeavor, painting a rich tapestry that echoes the vibrant hues and textures that summer brings. The meticulous attention to detail is nothing short of a visual feast, with jewellery and hardware metamorphosing into hand-painted artworks and prints that add depth and sophistication to the entire collection.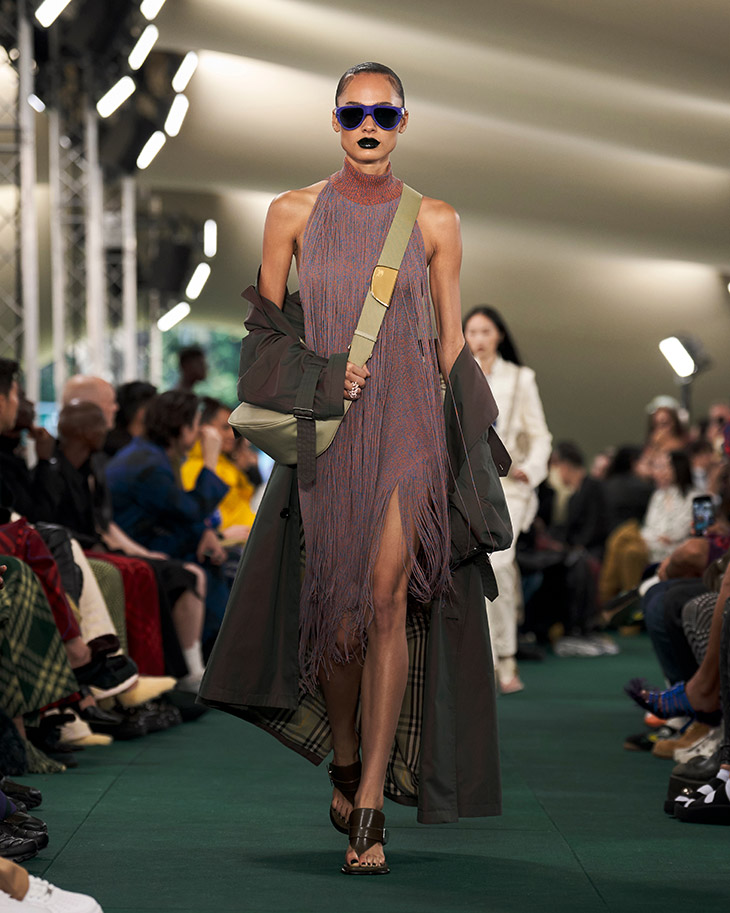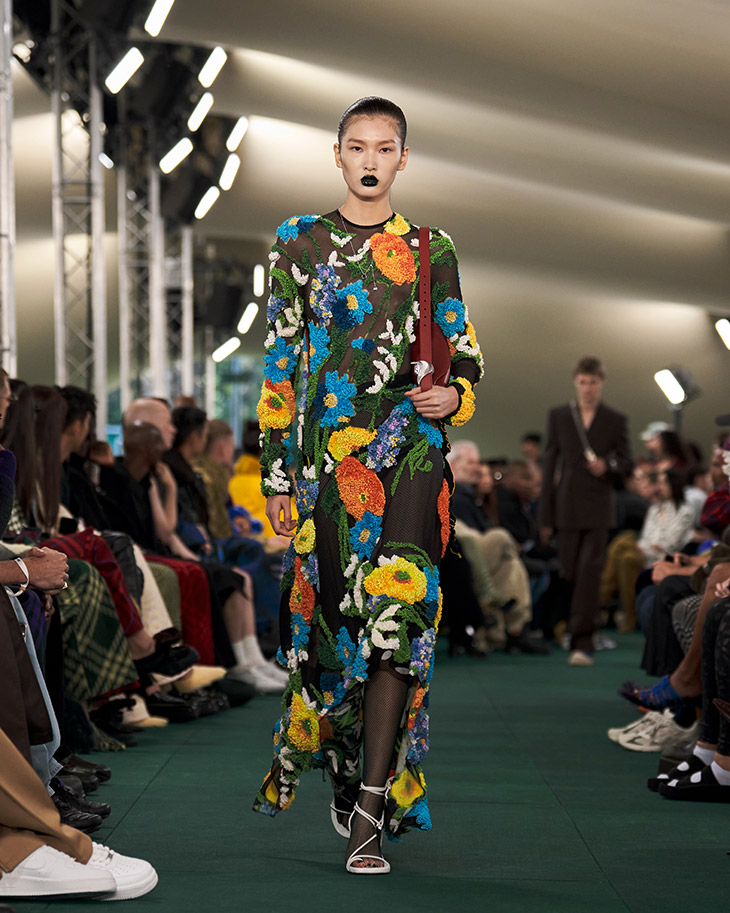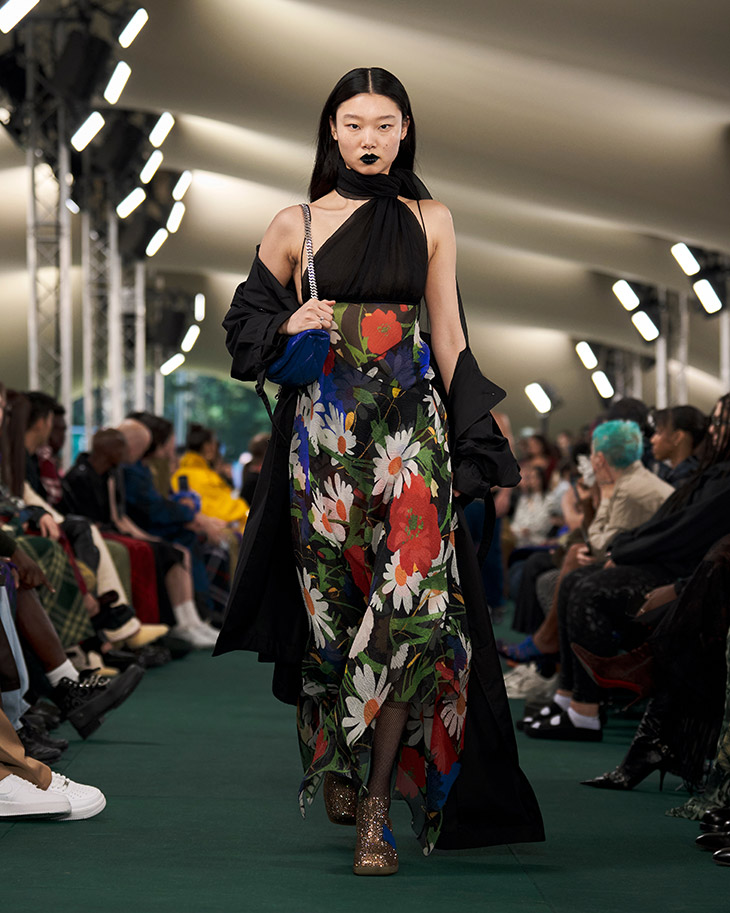 Further enhancing this summer narrative is a heartfelt tribute to the picturesque landscapes of the UK. The collection embraces clichés, but in the most enchanting manner, drawing inspiration from the lush expanses of English meadows and the vibrant colors of British fruits.
The Burberry Spring Summer 2024 collection is a celebration, a harmonious symphony of art, nature, and fashion that invites one on a journey of discovery into the realms of sensuality, beauty, and elegance. It brings an adventure that is both refreshing and profoundly inspiring, reaffirming Lee's extraordinary ability to redefine the frontiers of fashion, offering a beacon of innovation and artistic brilliance in a world thirsting for fresh narratives and new beginnings.